We are a Polish collective of photographers called Nanga Pictures. Sławek Kamiński, Aleksander Majdański, Miroslaw Piešlak, Marta Rybicka, and Maciej Stanik are the members of the group.
Recently, we completed a job that we are incredibly proud of: "HEROES." This is in tribute to all the medical personnel who have battled and continue to fight the COVID-19 epidemic. The portraits in this project were taken at five different Polish hospitals. Here are images of nurses, cleaners, room attendants, physicians, and x-ray technicians – all on the front lines of the fight against illness. We wanted to record their courage and bravery and demonstrate what they're doing to save lives for the rest of the world to see. Every individual puts their health at risk to assist the sick. And we wanted to thank them straightforwardly for their assistance and commitment.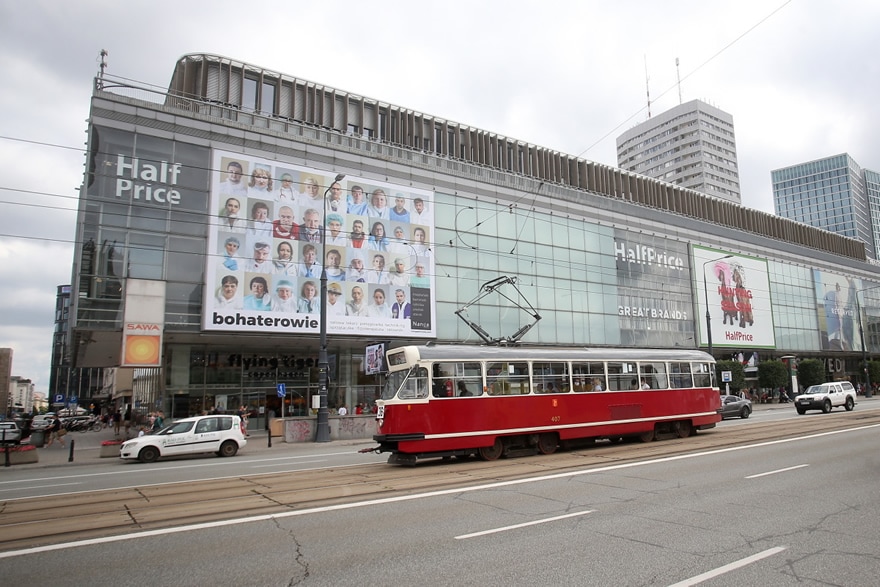 A 35-portrait mosaic was installed on the facade of Wars Sawa Junior department stores in Warsaw, which measured 14.5 m x 10.75 m (140 m2).
The billboard is currently divided into 35 images (plus names) with dimensions of 225cm x 150cm, and the 10cm x 15cm portraits are being exhibited as a photo exhibit.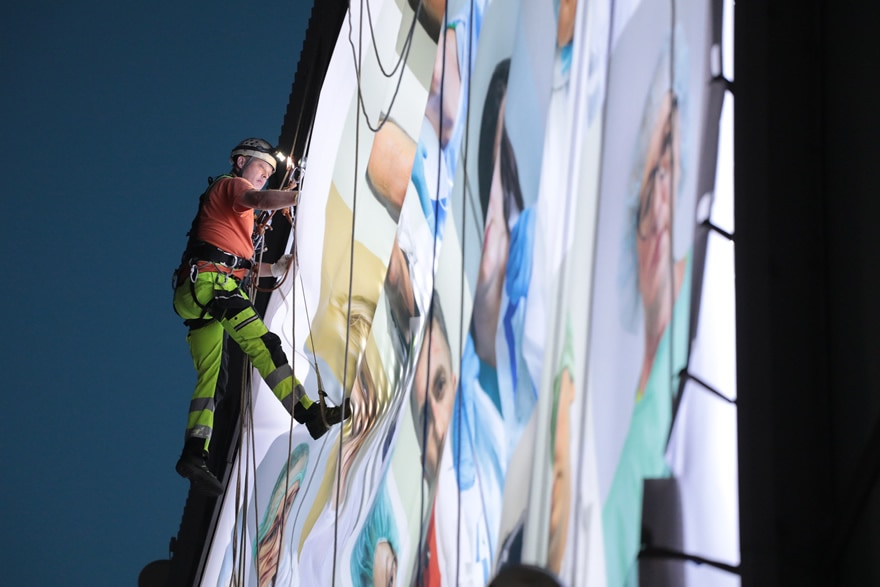 Nanga is a group that works for the leading Polish media brands and press agencies, including Gazeta Wyborcza, The Week, and daily newspapers. They shoot the most significant happenings in Poland and around the world. Sławek Kamiński, Aleksander Majdański, Mirosław Pieślak, Marta Rybicka, and Maciej Stanik are the members of the group.
Nanga Pictures was founded in March 2021, when Aleksander Majdanski recruited Marta Rybicka, Slawek Kaminski, Mirek Pieslak, and Maciej Stanik to collaborate. For many years, we've known each other well. We also have a good understanding of our tasks and accomplishments. However, five photographers offer five distinct perspectives on photographs. We wanted to come up with something all our own and exciting. After several discussions, we determined that we wanted to recognize individuals battling Covid19 who aren't covered in the press. It required some effort to reach an agreement. We decided to tackle the task in the same manner as our predecessors so that no one of us would stand out. The images (portraits on the banner) without a caption leave it uncertain what line of work a person is in. We can't tell which photographer took any particular shot, either.
You can find Nanga Pictures on the Web :
#1 Wiktoria – Nurse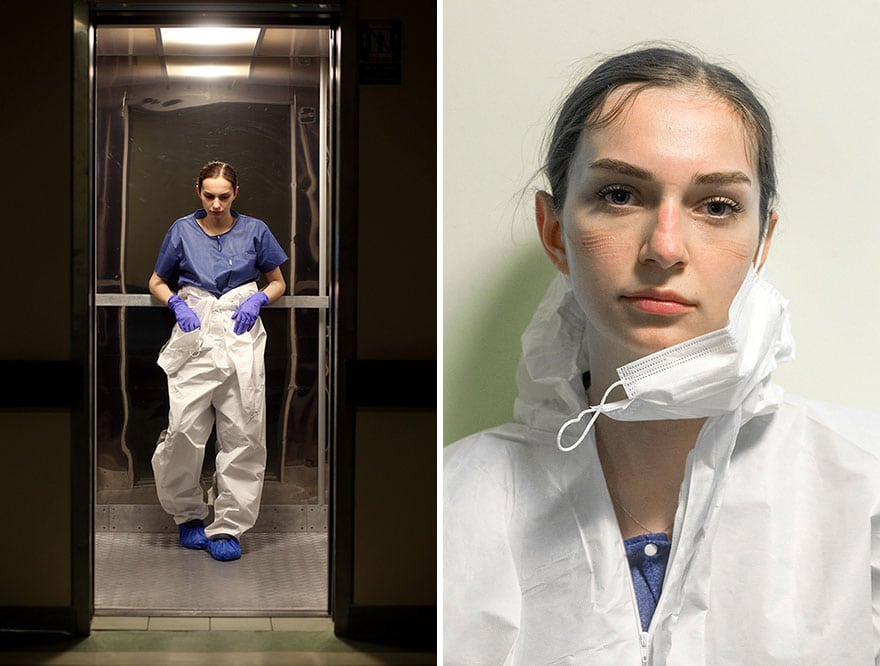 #2 Tomasz – Paramedic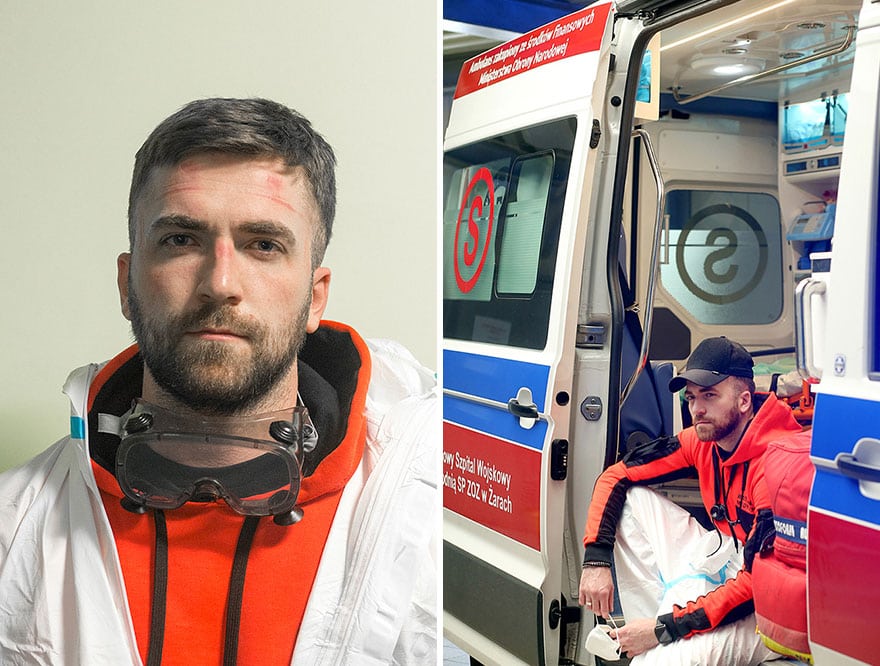 #3 Zofia – Nurse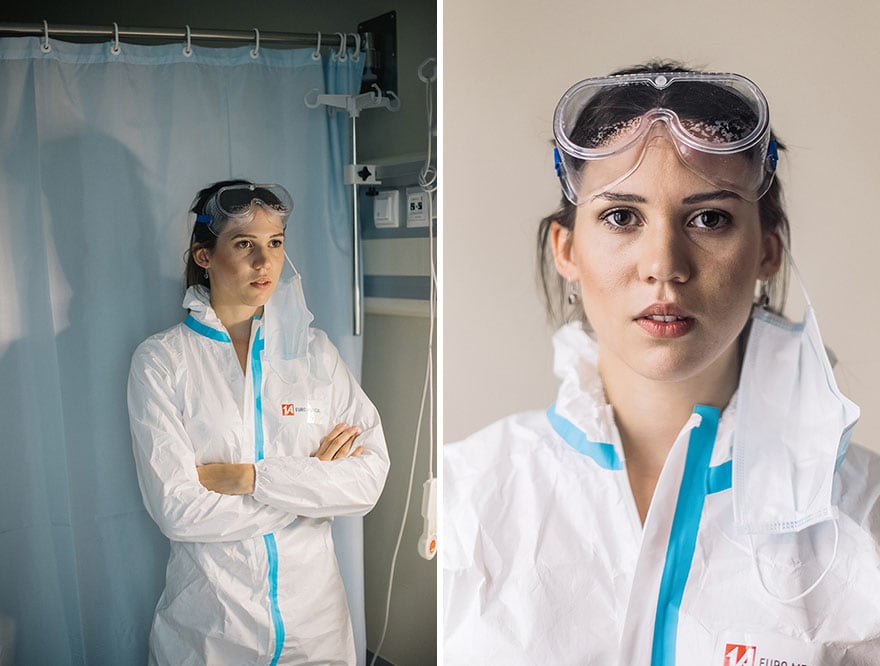 #4 Ewa – Electroradiologist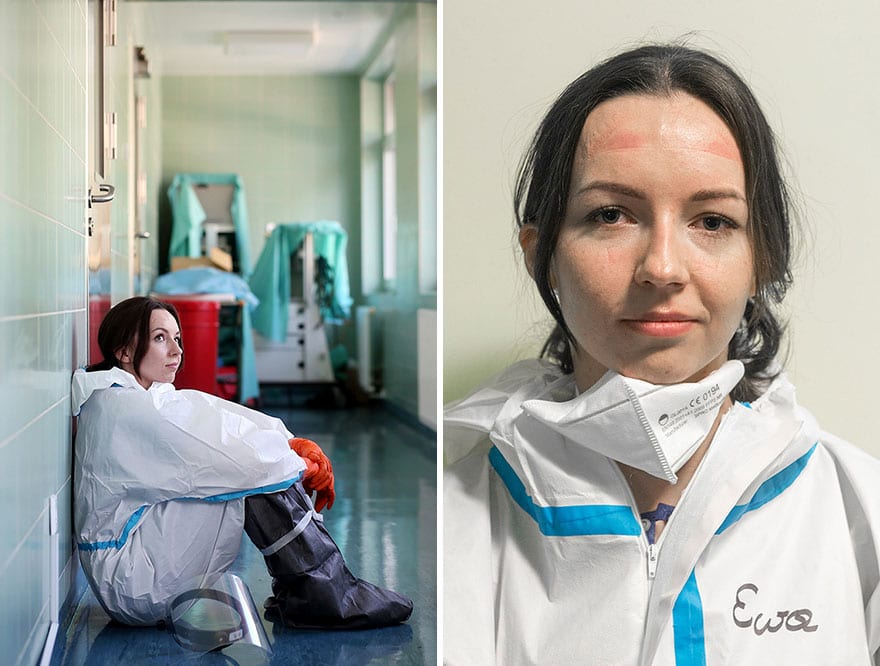 #5 Andrzej – Physiotherapist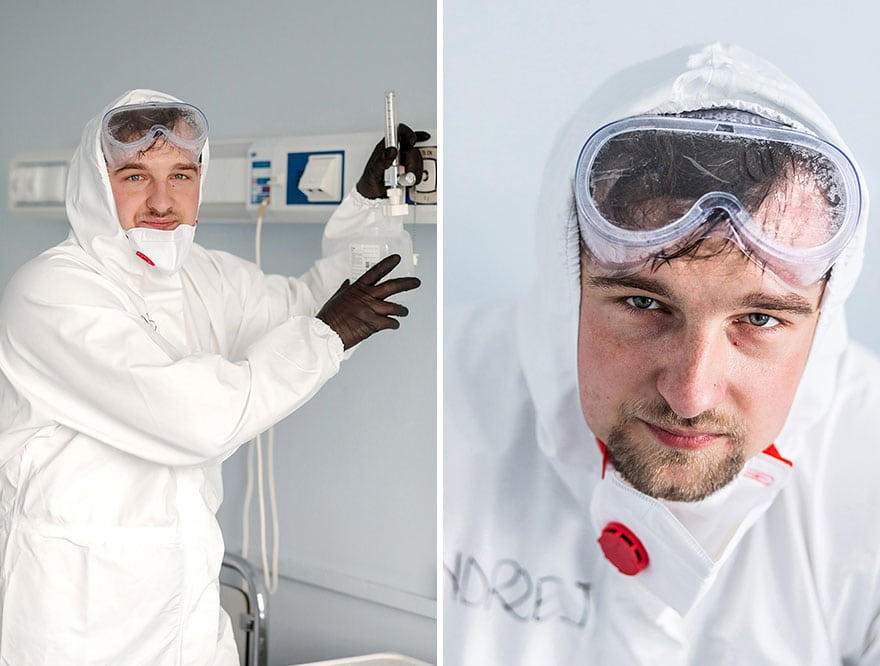 #6 Ewa – Medical Guardian#6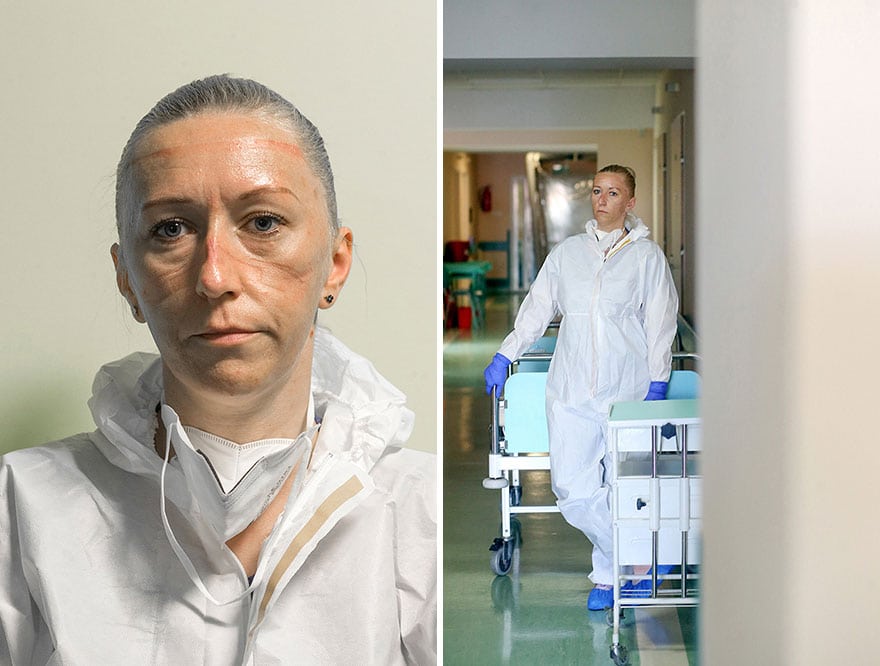 #7 Joanna – Nurse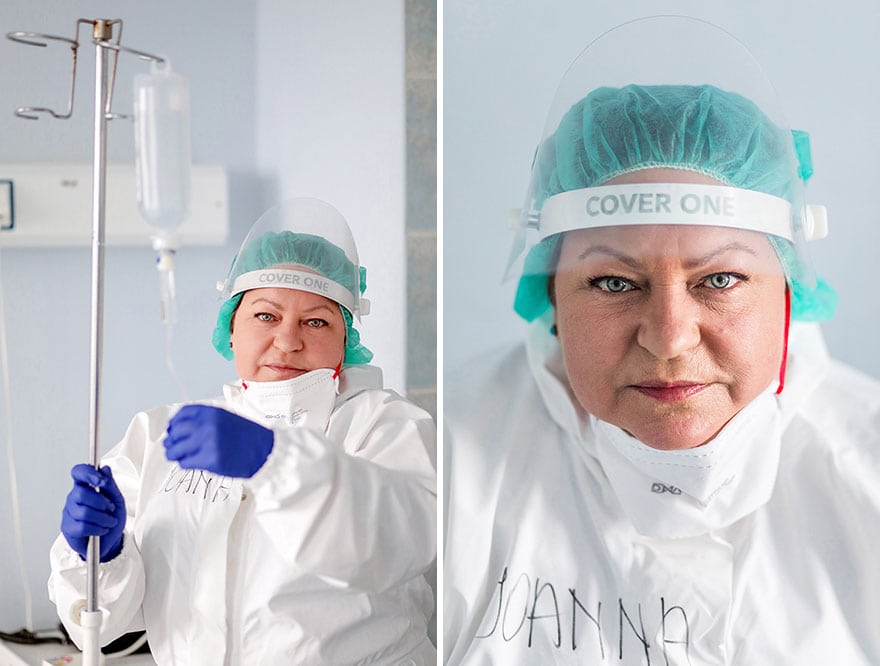 #8 Jolanta – Cleaner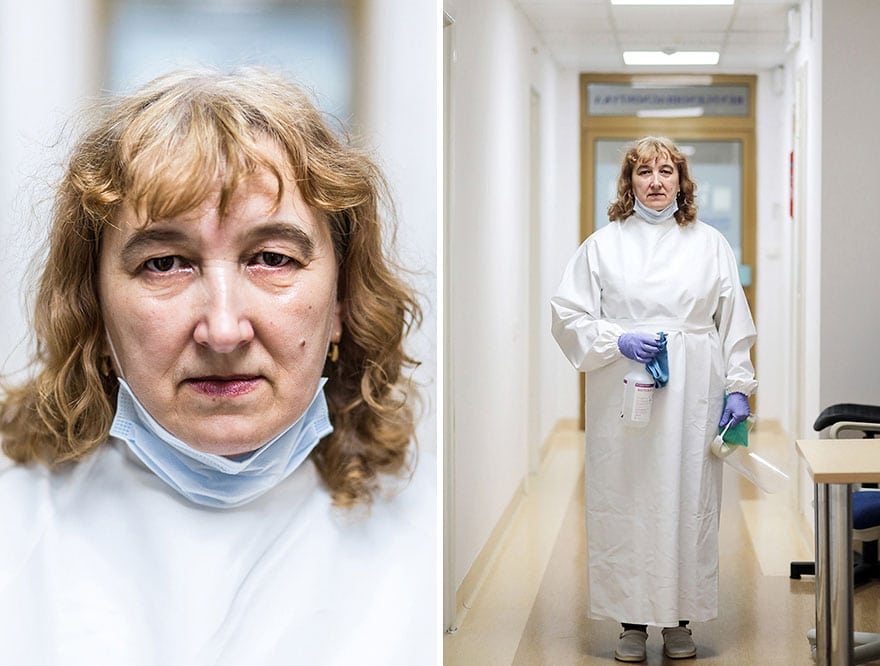 #9 Joanna – Psychiatric Nurse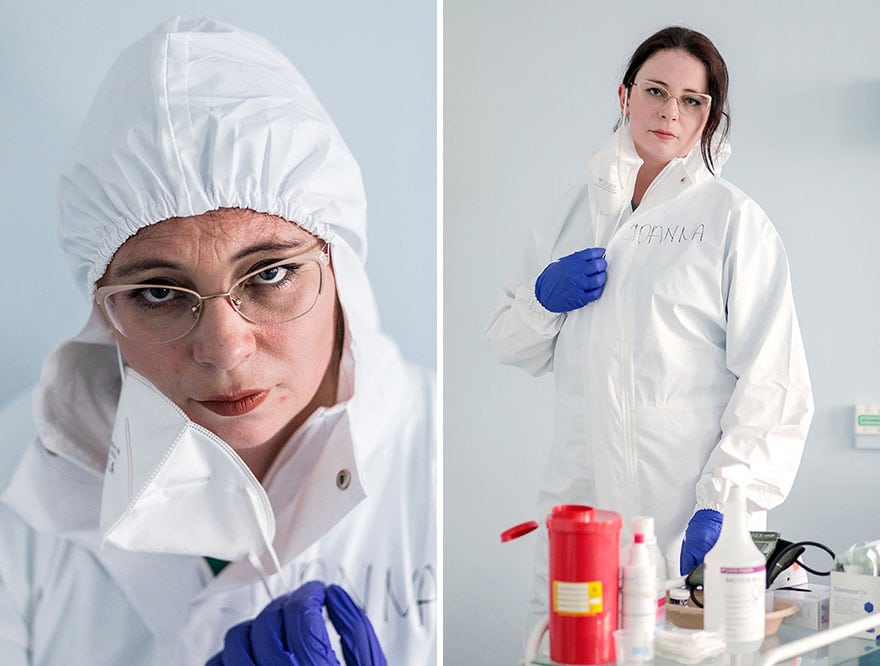 #10 Mykhailo – Paramedic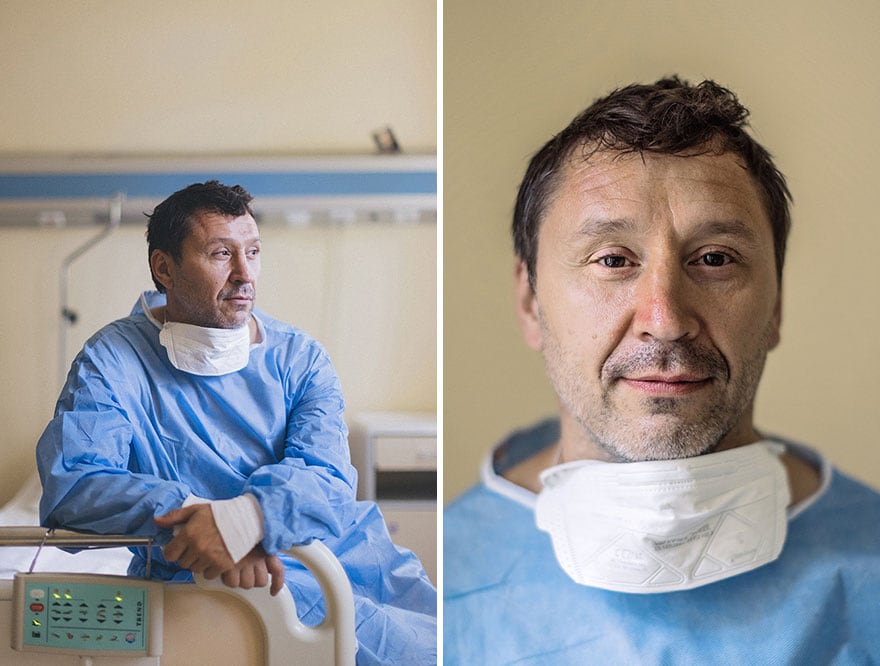 #11 Arkadiusz – Covid-19 Coordinator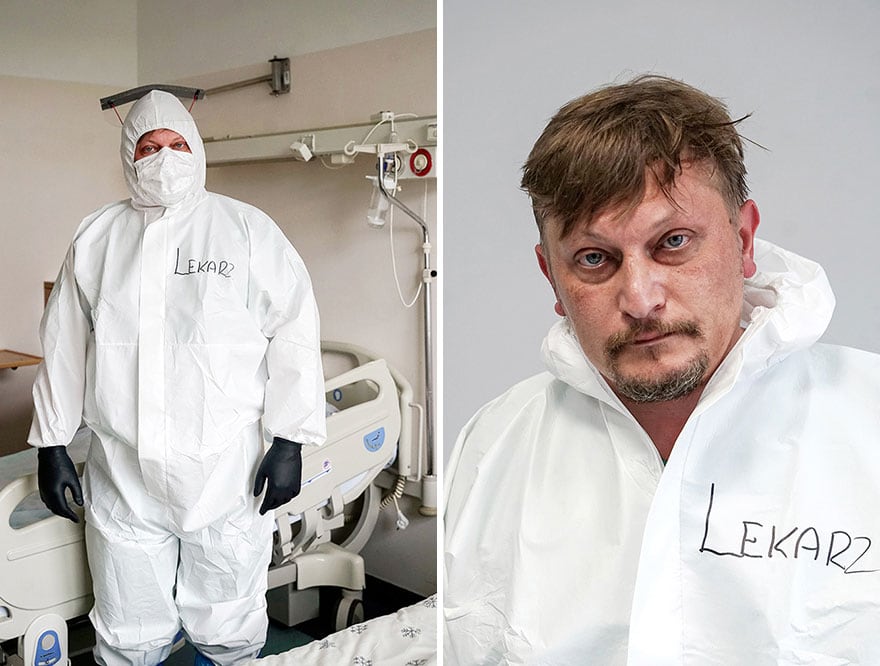 #12 Izabela – Nurse Swab Collection Point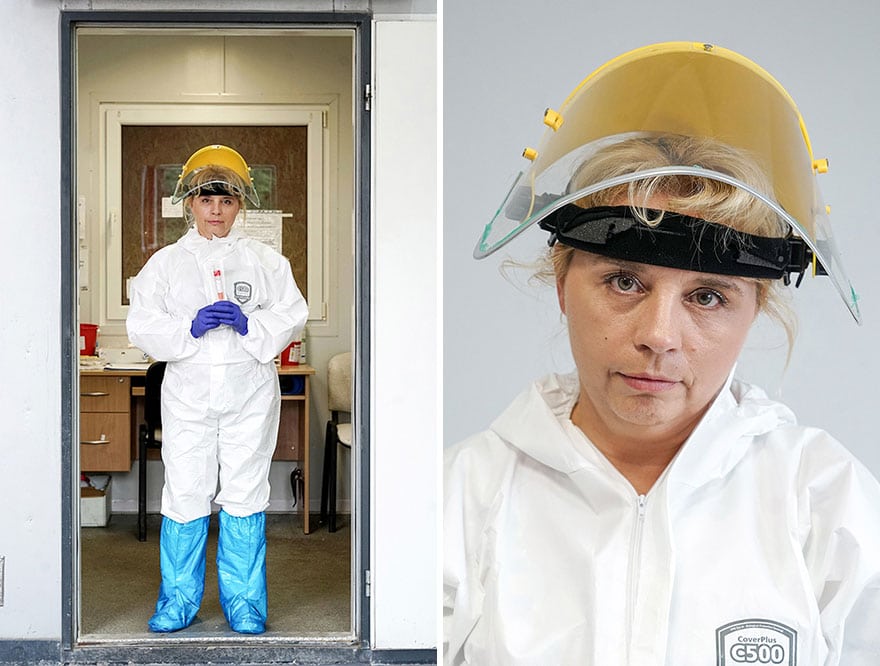 #13 Fr. Arkadiusz – Hospital Chaplain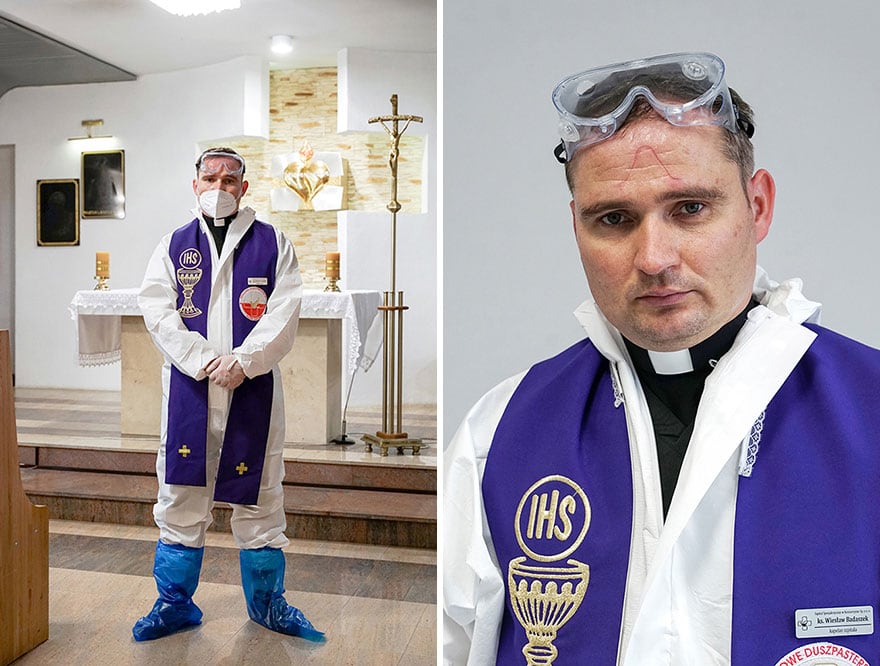 #14 Maciej – Paramedic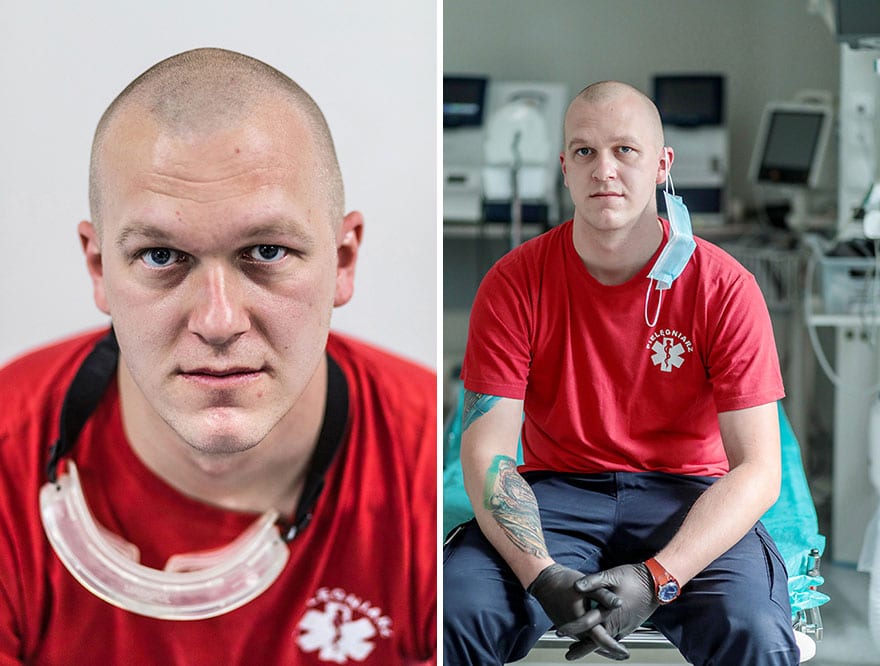 #15 Jolanta – Cleaner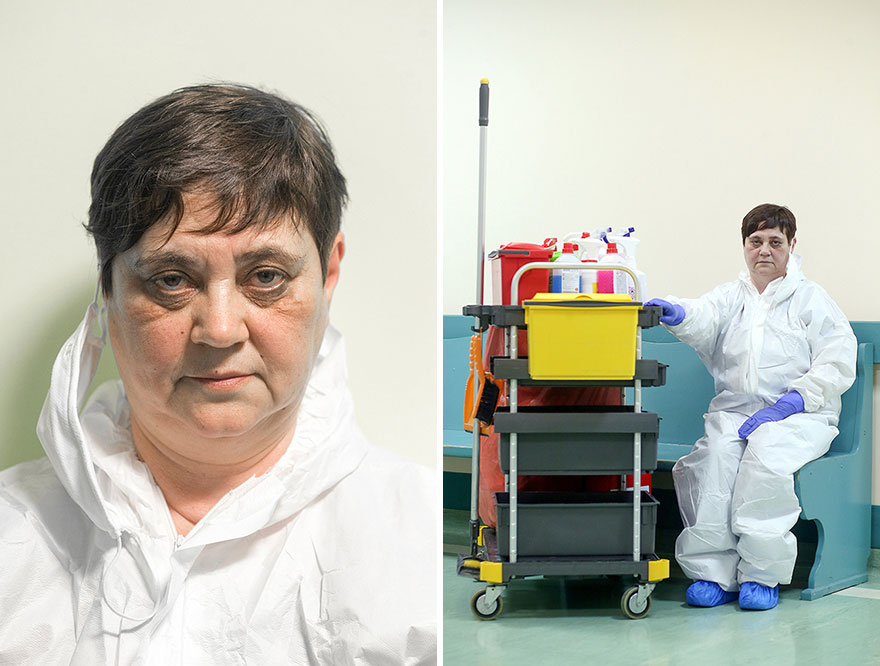 #16 Małgorzata – Nurse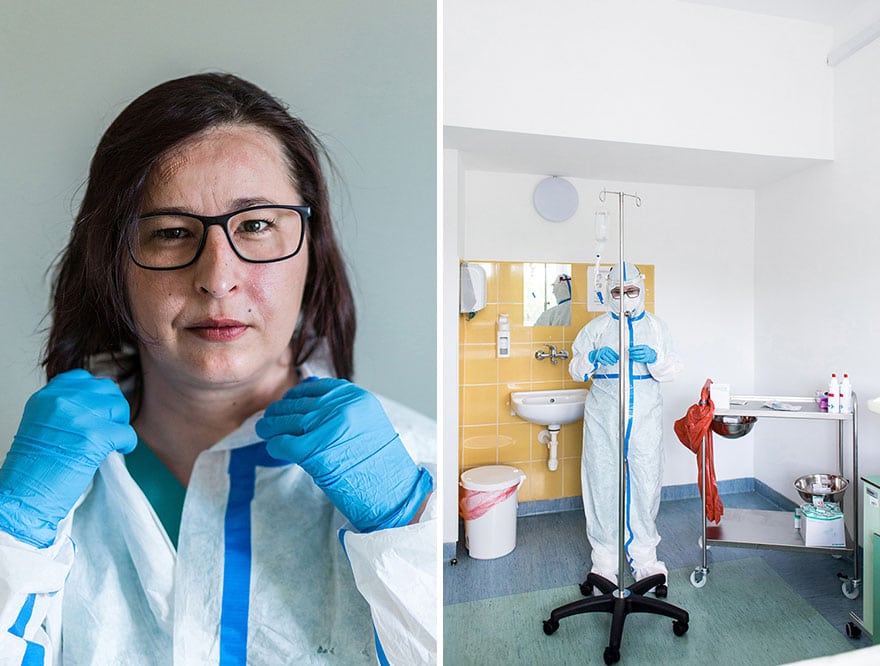 #17 Oksana – Cleaner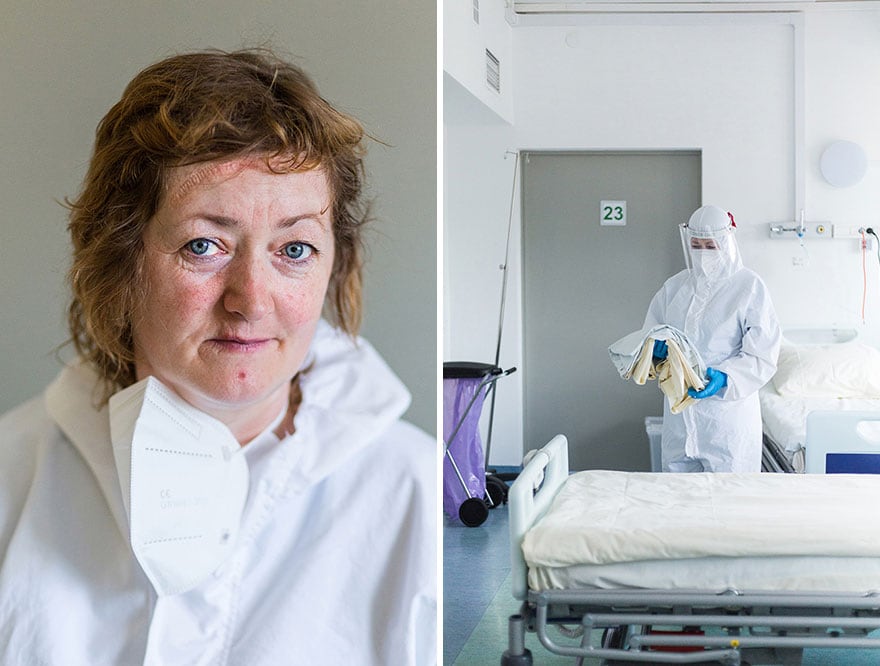 #18 Anna – Nurse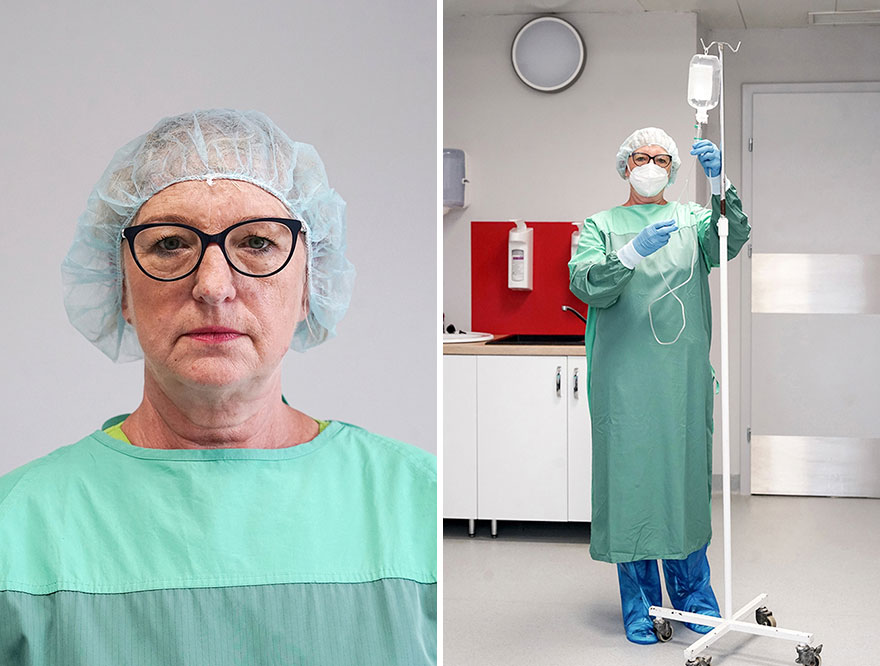 #19 Bożena – Radiologist Technician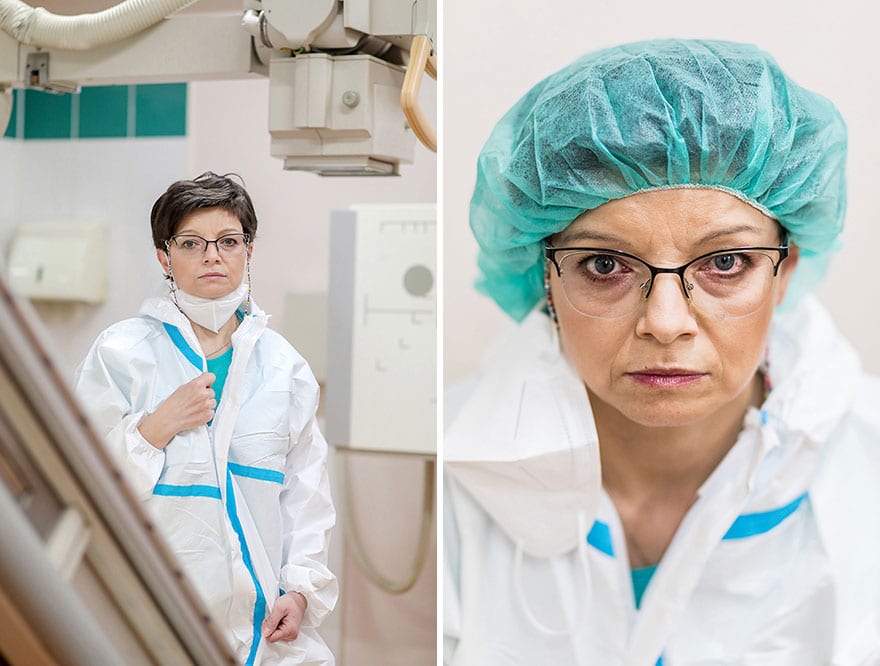 #20 Kamila – Doctor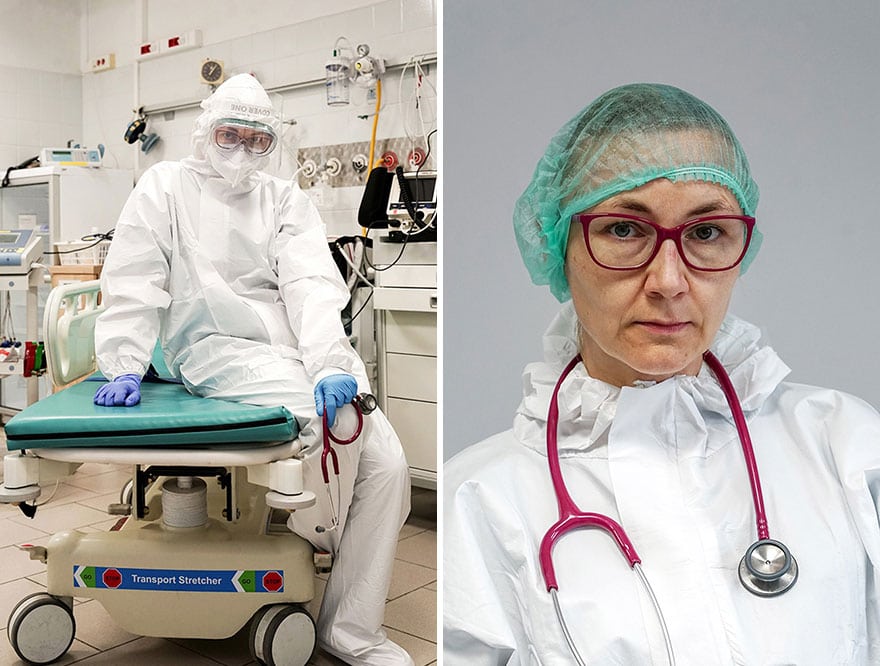 #21 Marek – Rehabilitator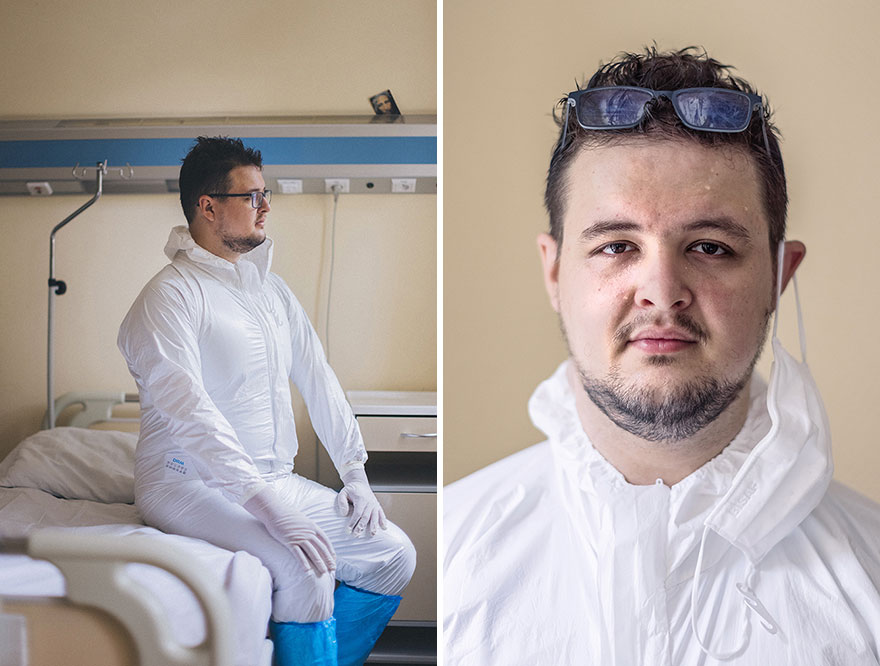 #22 Patrycja – Cleaner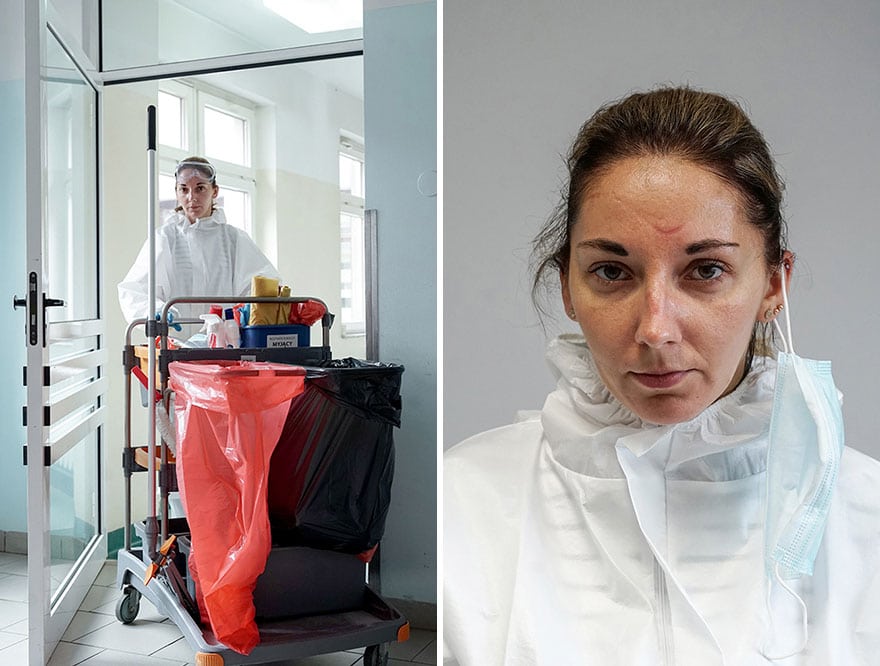 #23 Arkadiusz – Hospital Transport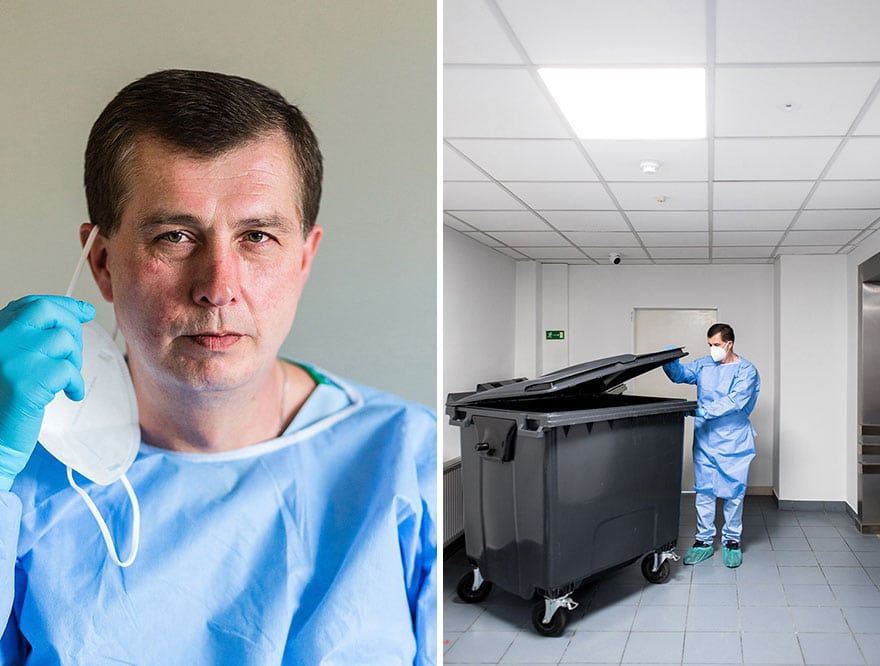 #24 Elżbieta – Nurse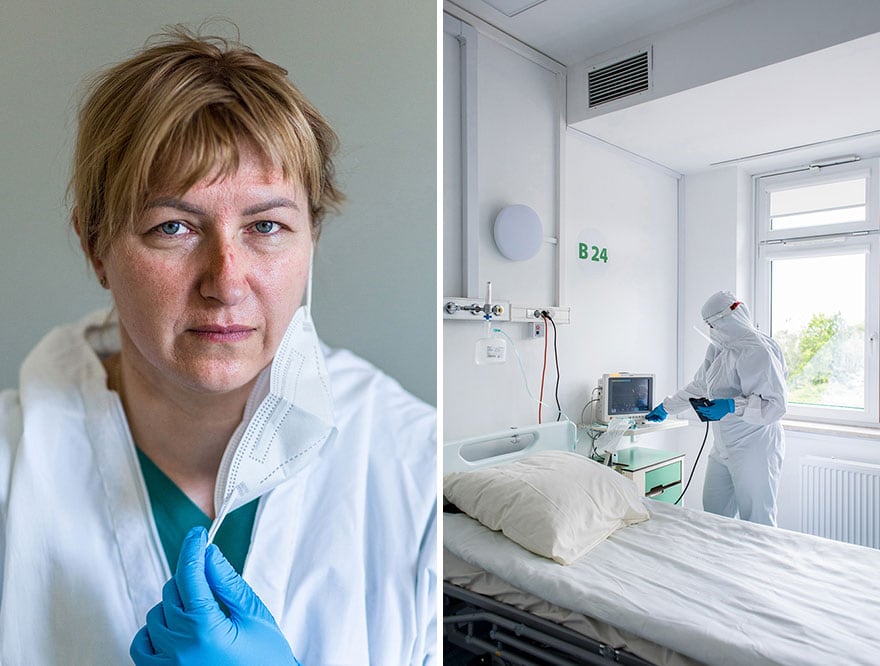 #25 Iryna – Cleaner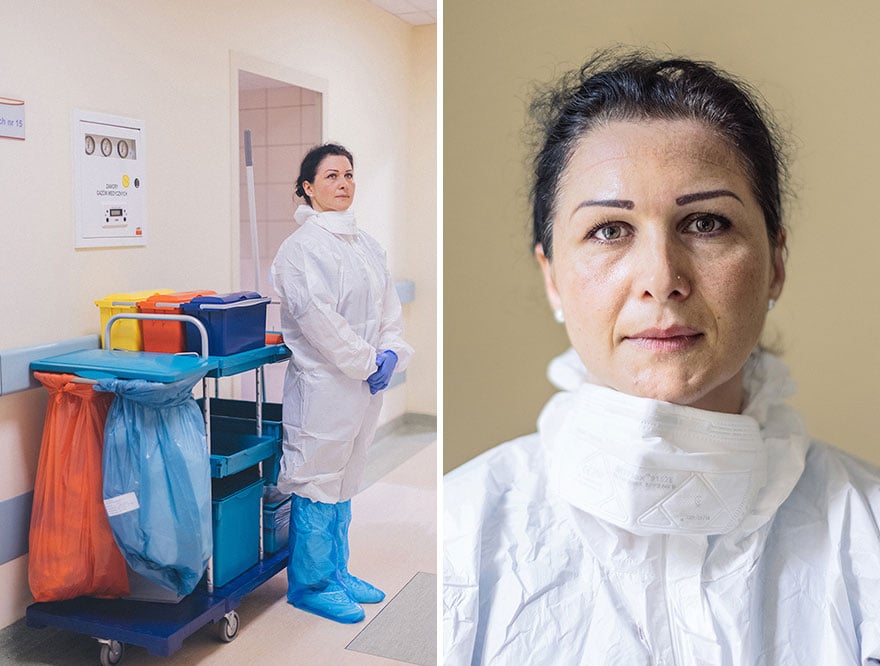 #26 Zygmunt – Service of Medical Gases and Technical Devices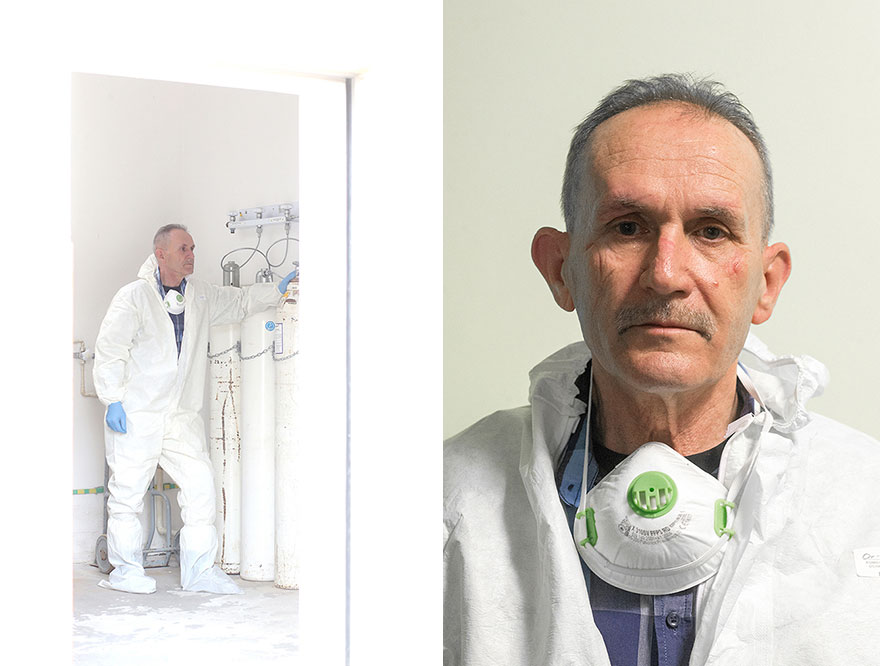 #27 Jolanta – Medical Guardian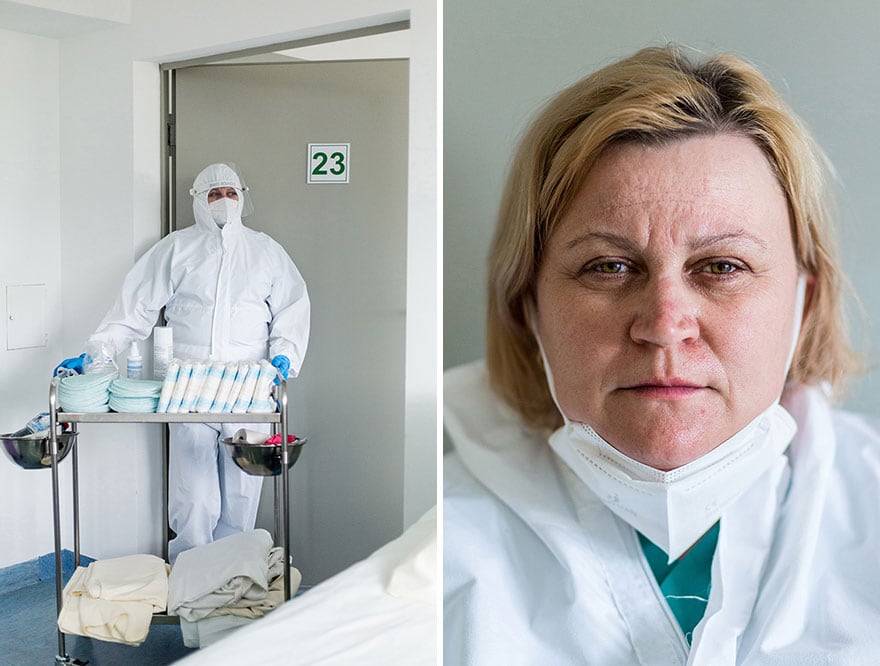 #28 Monika – Medical Secretary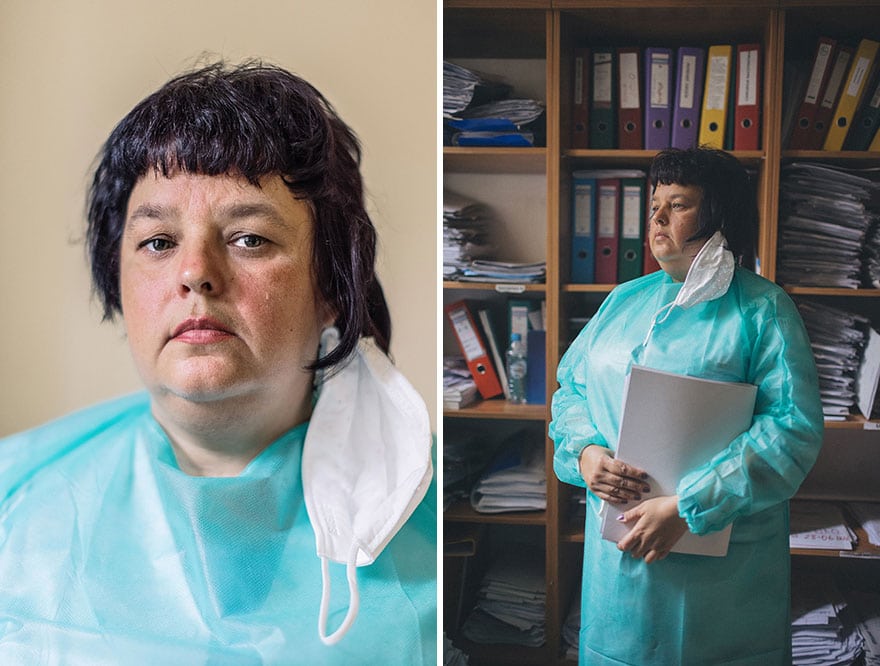 #29 Bernadette – Maintenance Worker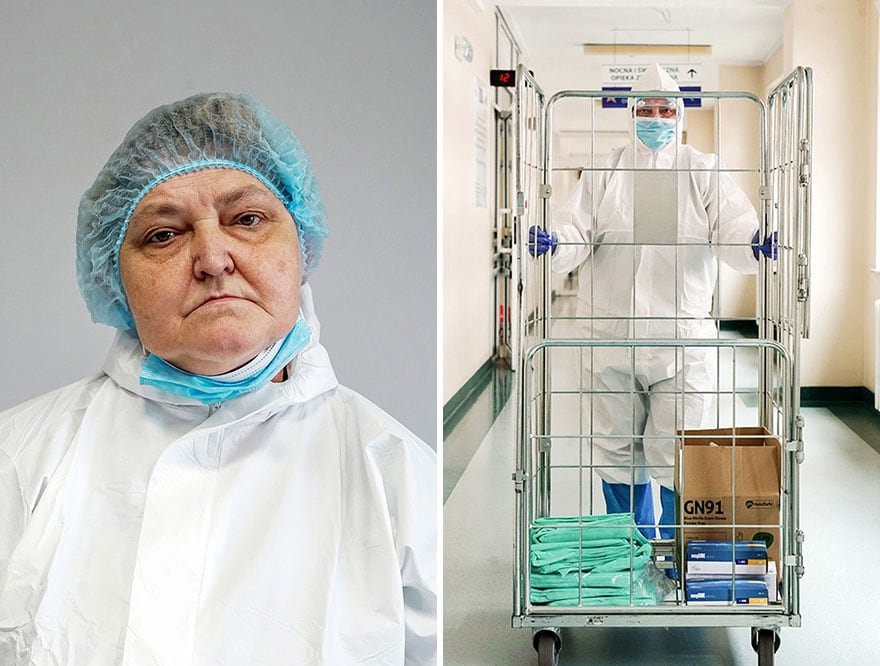 #30 Ewa – Nurse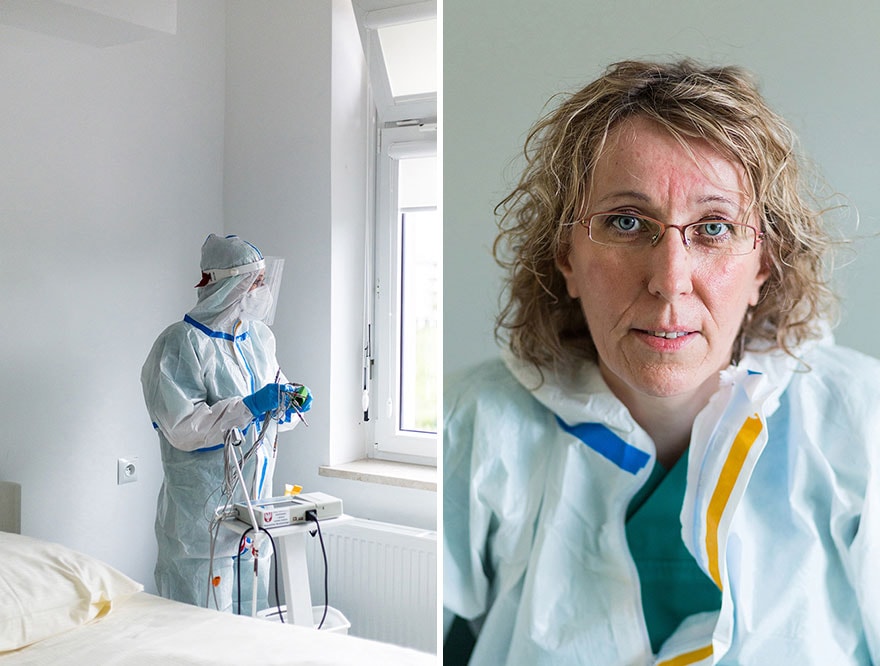 #31 Jolanta – Medical Guardian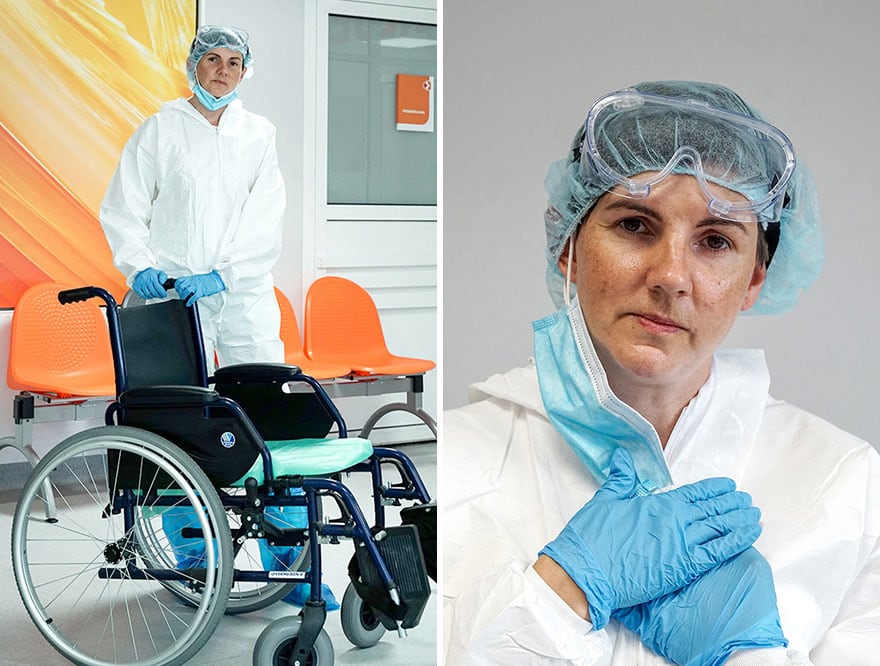 #32 Jacek – Soldier, Volunteer Smear Collection Point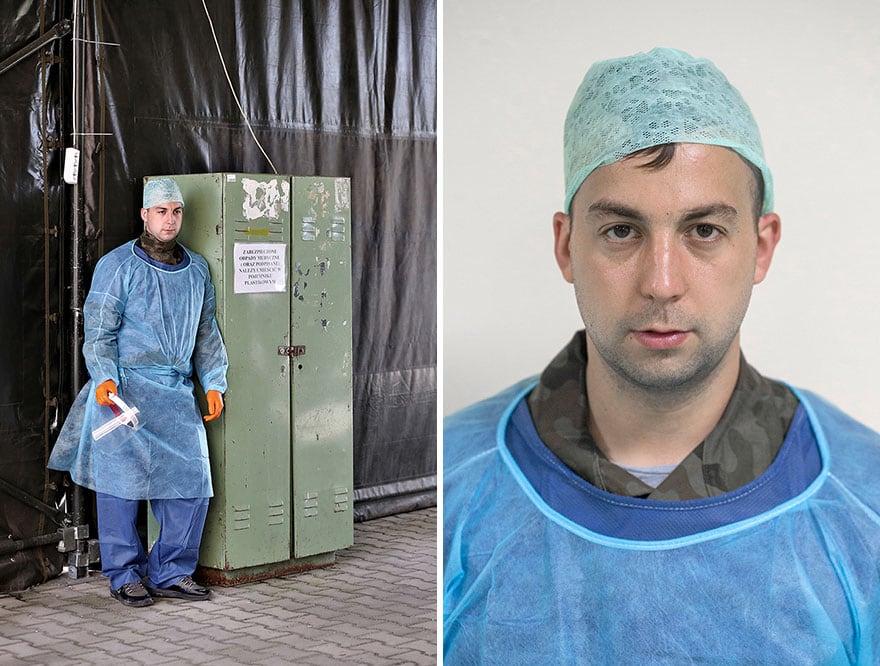 #33 Liudmyla – Doctor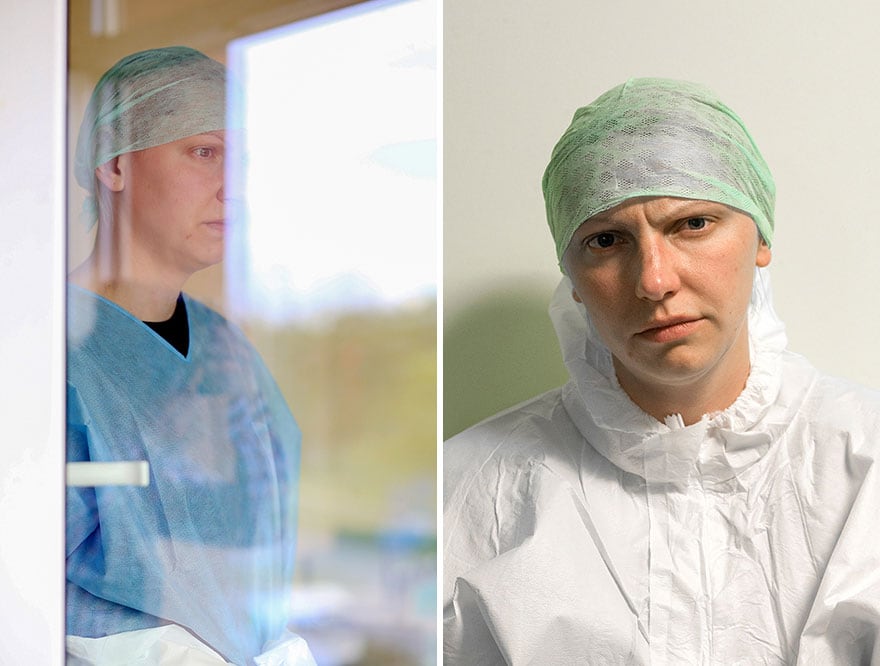 #34 Piotr – Conservator, Department of Medical Equipment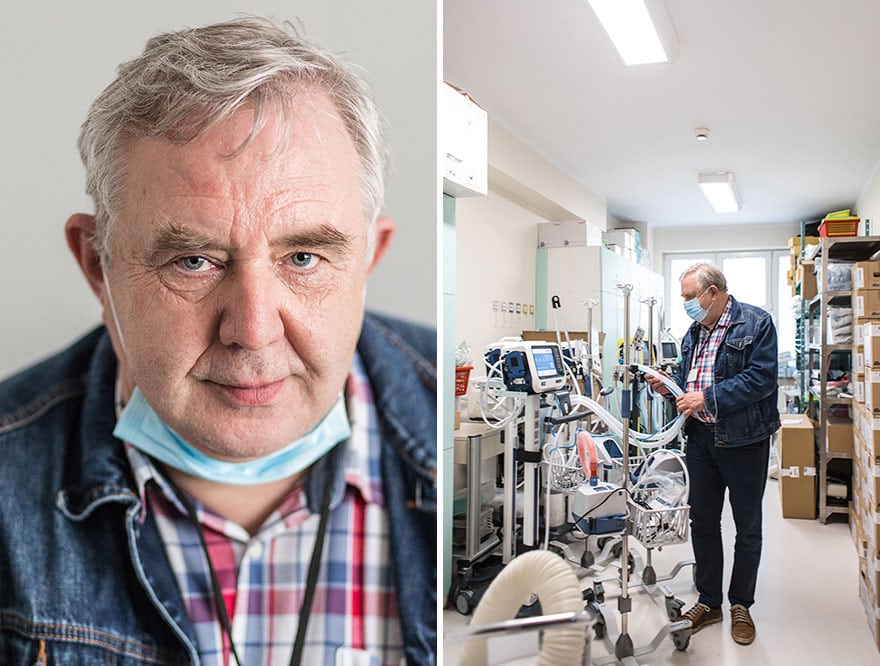 #35 Monika – Maintenance Worker