Recently, Julia Fullerton-Batten embarked on an evocative journey, hosted by the Turkish Tourist Board, to the mesmerizing terrains of Cappadocia, Turkey. Julia's objective was clear: to shed light on the distinct landscapes of the region. However, Mother Nature had her own story to interweave. Just a week before Julia's departure, southern Turkey and northern Syria were shaken to their cores by devastating earthquakes. News of the disaster resonated globally, casting a pall of sorrow.
Understandably, Julia's journey to Cappadocia was delayed, but only by a month. When Julia finally set foot in the region, the melancholy from the catastrophe still lingered in the air. Yet, in the midst of adversity, Julia was fortunate to capture the breathtaking vistas of Cappadocia. Through Julia's lens, she celebrated the iconic rock formations and delved deep into the historic and cultural tapestry of Turkey.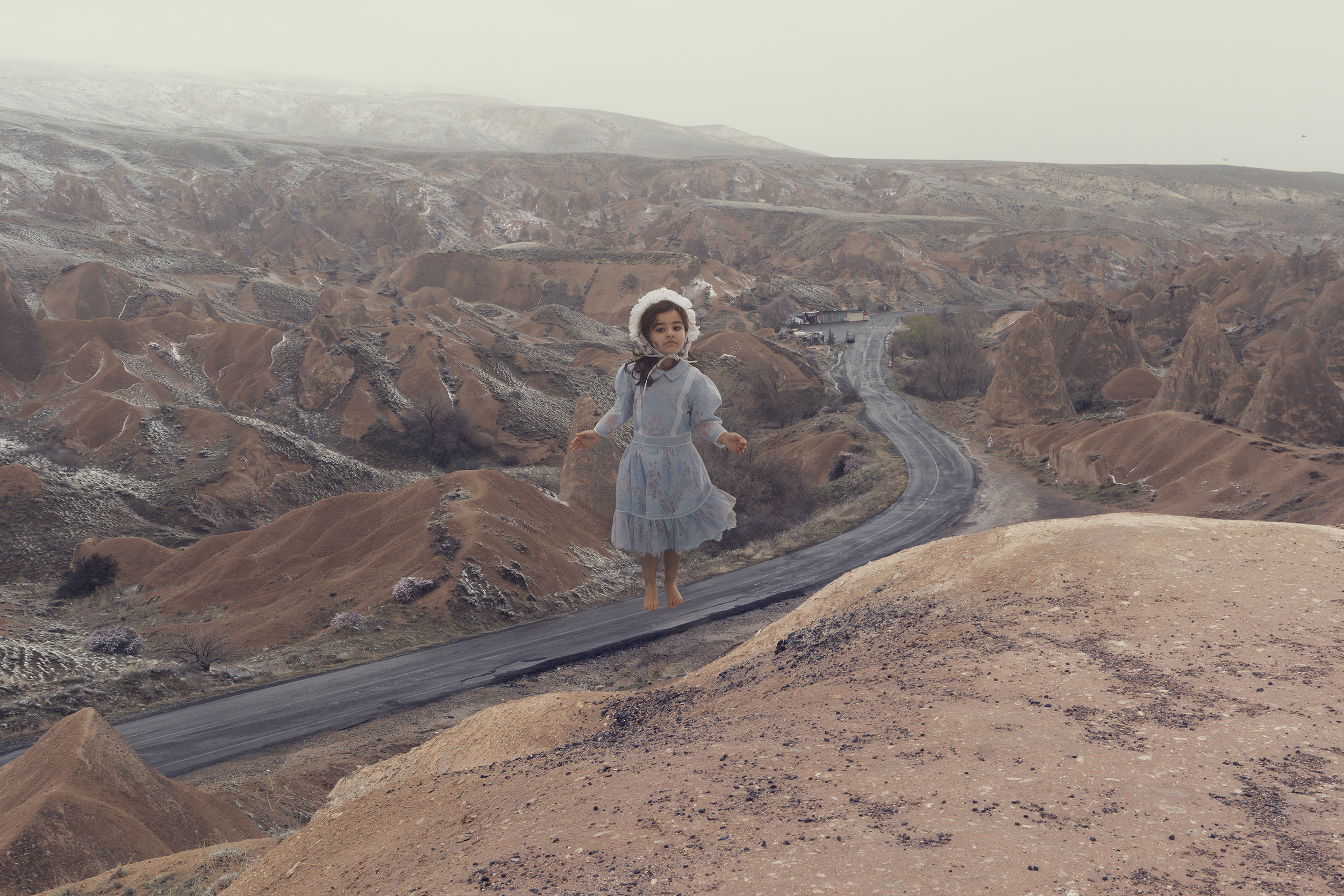 These earthquakes, being some of the most cataclysmic in recent memory, have left scars that might take years to heal. Vast numbers of families were uprooted and faced unimaginable adversities. Moved by their plight, Julia Fullerton-Batten felt an intrinsic need to contribute, even if in a small measure. Harnessing her craft, Julia initiated a project to produce and sell limited edition art prints. The entire proceeds from these sales would go towards charities aiding earthquake survivors in Turkey and Syria.
In collaboration with the Turkish community in the UK, Julia envisioned a unique approach for this project. She aimed to photograph a blend of dancers, artists, theatrical performers, actors, and even those affected by the disaster who had relocated to the UK.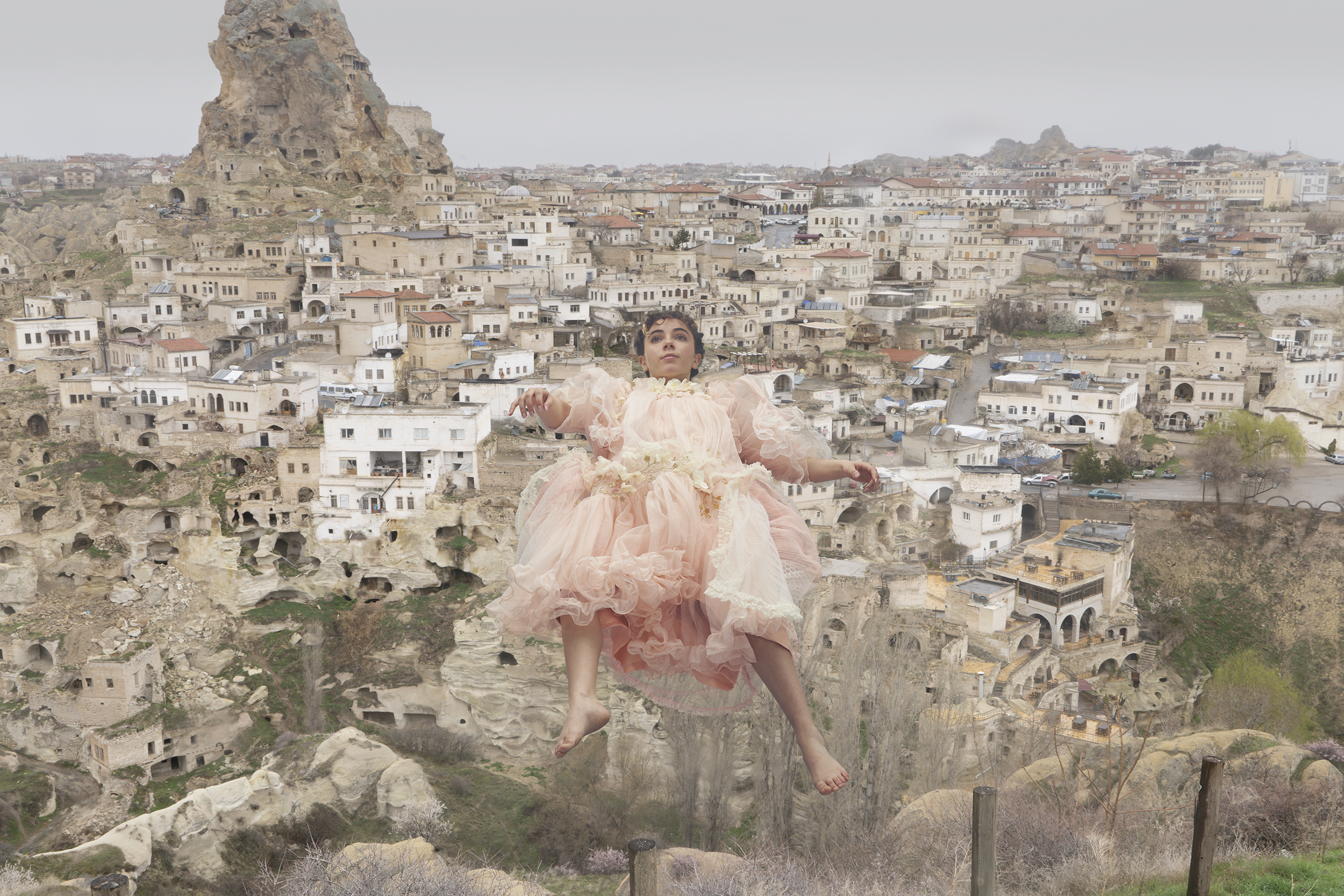 Today, the project, under Julia Fullerton-Batten's guidance, has made remarkable strides. In a London studio, Julia captured evocative images of Turkish individuals, poised in mid-air, emanating an aura of peace. This stands in stark contrast to the chaos of those traumatic earthquake nights. Renowned Turkish actress, Berguzar Korel, and young Asya, an earthquake survivor now in London, were among those who graced Julia's studio. The ethereal dresses designed by Turkish designer Bora Aksu, reminiscent of night attire worn during the tragic event, added depth to Julia's frames. Additionally, the styling prowess of Fashion Editor Leith Clark from Harper's Bazaar played a pivotal role in the project.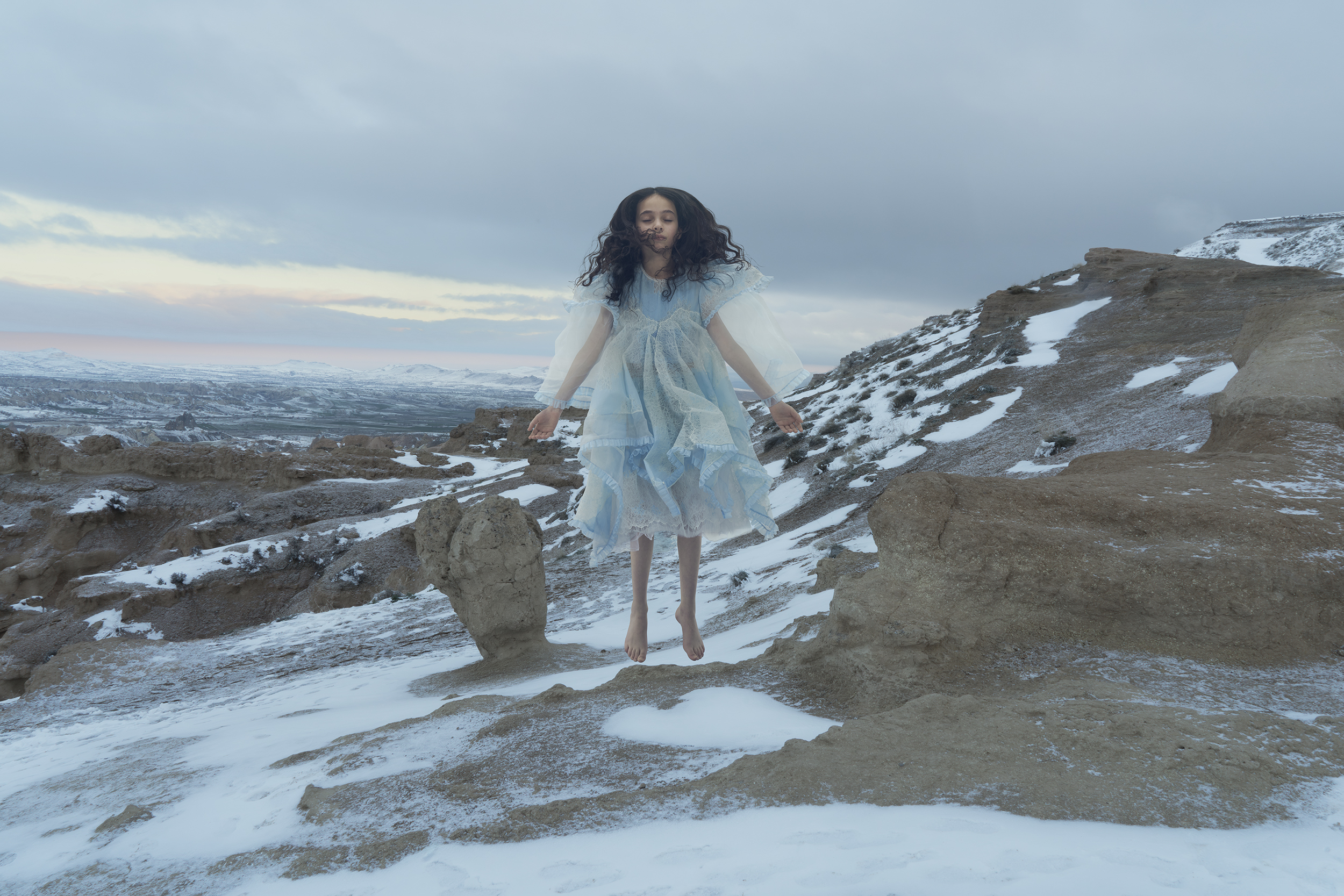 Julia drew inspiration from the fact that the earthquakes had primarily struck at night, cruelly jolting people from their slumbers. Her photographs aim to metaphorically depict the quake's aftermath, with models donning Bora Aksu's exquisite dresses, floating against a dramatic backdrop. They aren't images of overt tragedy but underscore the vulnerability of humans against nature's fury. They carry a theatrical flair, with subtle undertones of melancholy, serving as Julia's tribute to the earthquake victims.
It is Julia Fullerton-Batten's sincere hope that these pieces resonate with art enthusiasts, resulting in generous funding for charities supporting the affected communities.
For those interested, you can explore more about Bora Aksu here and Leith Clark here.