The works of British photographer Nick Knight speak for themselves. It is almost impossible for a designer in the fashion industry to impress people without a good photographer. But Nick Knight is more than a good photographer. He makes his models go through an unbelievable metamorphosis to live another life in his works. It is not easy to study photography. Every photographer has to develop their own unique style, and mastery can come only with experience. Every student must keep a camera at hand to develop their photography skills. When you are a beginner and have to study a lot, you can start not only with filming but also with reading and writing biographies of other famous photo gurus. This process will help you become familiar with different styles, and, in turn, inspire your own masterpieces.
And now, let's get closer to Nick Knight's cosmic world!
Early Years
Nick started as a photographer from his college years. As a student, he edited his first photo book, called "Skinhead." It was in 1982, but only twelve years later, this book won a D&AD award. Today, he prefers the skinhead style in his daily look as well.
Becoming a Fashion Photographer
Nick Knight opened up Pandora's box in the field of fashion photography. He also has collaborated with Alexander McQueen, Jil Sander, Yohji Yamamoto, John Galliano, and many other designers.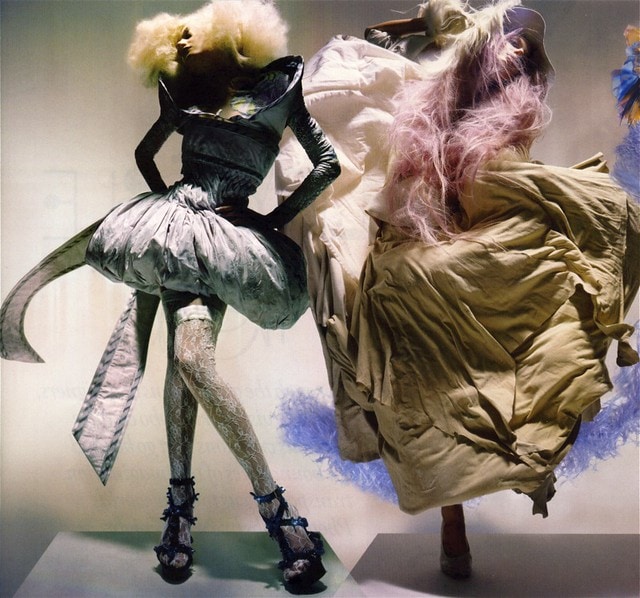 Founding a Studio
After founding SHOWstudio, Knight released over 250 projects. Launched in 2000, the studio was a success, and today he continues to produce his experiments in photography. Within the studio, Knight shot album covers and directed videos for such musicians as Kylie Minogue, Gwen Stefani, Lady Gaga, Björk, and David Bowie.
Technical Preferences
Nick's works still look like a vision into the future. People in his photos are moving, even if the viewers understand that they are looking at a static image. He prefers to show models not as individuals, but as elements to implement his idea of composition.
Working with the Dior campaign, Knight developed his photographic technology. He shot with a fisheye lens, for example, to achieve a distortion effect in the image. This lens shrinks or stretches things in the photo into incredible shapes. He then uses the post-production process to refine the results.
Knight's digital techniques make his pictures even more complex. And this technique is the reason the colors in his photos are never faded. He doesn't abstain from using post-processing in his photos to achieve the desired result. He can gratefully combine a dozen transparencies to create a multi-level depth image.
Last Words
Surely, Night sees the world through new lenses, which brings a wide perspective in his photos. He really has no limits, and his ambition allows him to discover new worlds with only a camera in his hands.
Website : www.nickknight.com/