Nursing is a crucial profession that makes a very real and tangible difference in people's lives. The COVID-19 pandemic has illustrated how essential it is to have highly motivated, competent nurses to work in hospitals and other medical settings, and among the general public, nursing is frequently named the most trusted profession. If nursing is a career that appeals to you, this could be the time to take the plunge and get started. For a number of reasons, there has never been a better time to start a nursing career.
Accessible qualifications
It has long been fairly straightforward to start a nursing qualification, with courses readily available across the country and the world to those with the appropriate qualifications. However, even with a large number of courses, there are always some who have found them impossible to access. Perhaps they live in a rural area with the nearest course impractical to be accessed from home, or family/work commitments made it impossible to move. 
However, the rise in online courses has transformed this, making a nursing course accessible anywhere with an internet connection. Many of these nursing courses are provided by leading universities, which take pride in making sure that an online course is in no way inferior to their in-person counterparts and value their online students just as highly as those on campus.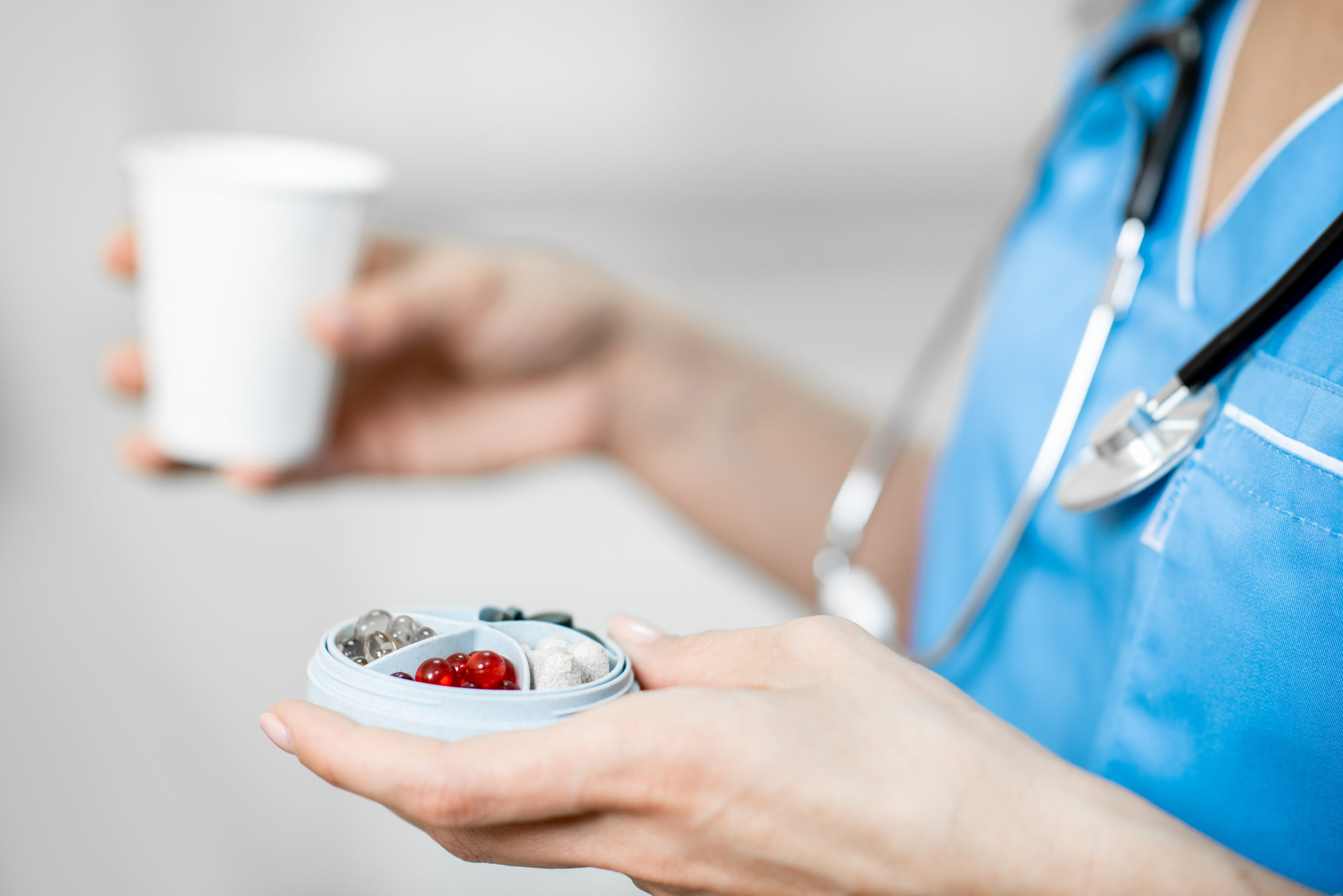 As nursing is a practical subject, it is impossible to qualify through entirely online study as good-quality clinical placements are a necessity to learn how to put your study into practice. However, course providers are well aware of this. It is becoming common for online learning providers to provide clinical placement services to help you secure a clinical placement within easy reach of your home. As a result, a nursing qualification has never been so accessible! For those who lack the qualifications necessary to start a nursing degree course, these qualifications can be gained through either physical or flexible online study.
Nursing is a career that you can enter at almost any time in your life. While many will start their nursing career straight from school, others might study a very different subject first before turning to the profession. With the rise in online courses providing greater flexibility, there is no need for anyone to remain in a career they no longer find as challenging or satisfying as they once did. Today, you can frequently find nursing students who are currently working in an unrelated field and are choosing nursing as a career change. It can also be a popular choice for those who have left the workforce to raise a family or undertake other caring responsibilities and are considering their career options as these caring responsibilities are reduced.
Job security
Nursing has always been a profession that is much in demand, and this has never been more true than today. With an aging population, the need for qualified nurses is greater than ever, and so anyone entering the profession today can be assured of long-term job prospects in all areas of nursing. Although nursing is frequently a physically demanding role that requires high levels of stamina, the number of different nursing roles means that there continue to be positioned for older nurses. For example, those who find that they can no longer easily cope with the fast pace of the emergency room can continue the job they love in a less physically demanding setting such as a physician's office or in school nursing.
Job security will usually continue even if you move to a new geographical area within the US or even to another country. You should check before relocating, but many places will recognize your qualifications, allowing you to start work immediately – and if they do not, then it may be only a single further examination that allows you to seek employment in your new area.
Career progression
As well as job security, nursing today also has many options for career progression and promotion. Gone are the days when a nursing role was often seen as merely a doctor's assistant. Today, nurses are respected professionals and there are many diverse career opportunities available.
There are a number of courses that will enhance your career prospects. After qualifying as a registered nurse (RN), many choose to get a Bachelor's in Nursing (BSN), giving them the option to pursue advanced specializations such as public health.
Further study could involve a Master's in Nursing (MSN), opening up further roles such as nurse midwife, psychiatric nurse practitioner, clinical nurse specialist or nurse practitioner. This option is ideal for those who want to take on a leadership role.
The next stage that some nurses take is to get their Doctorate in Nursing (DNP), which helps to expand their roles and knowledge base to the highest level. An alternative is a nursing PhD, which is ideal for nurses who want a research role or to enter academic life, educating the nurses of the future.
With such a wide variety of specialisms, finding an area you are truly passionate about is easier and allows for greater career satisfaction. While nurses generally enter the profession to make a difference and help others, nobody works for free. Nurses do, after all, have the same bills and expenses as everyone else. Nursing roles can offer strong salaries, with these rising as you advance along your chosen career path.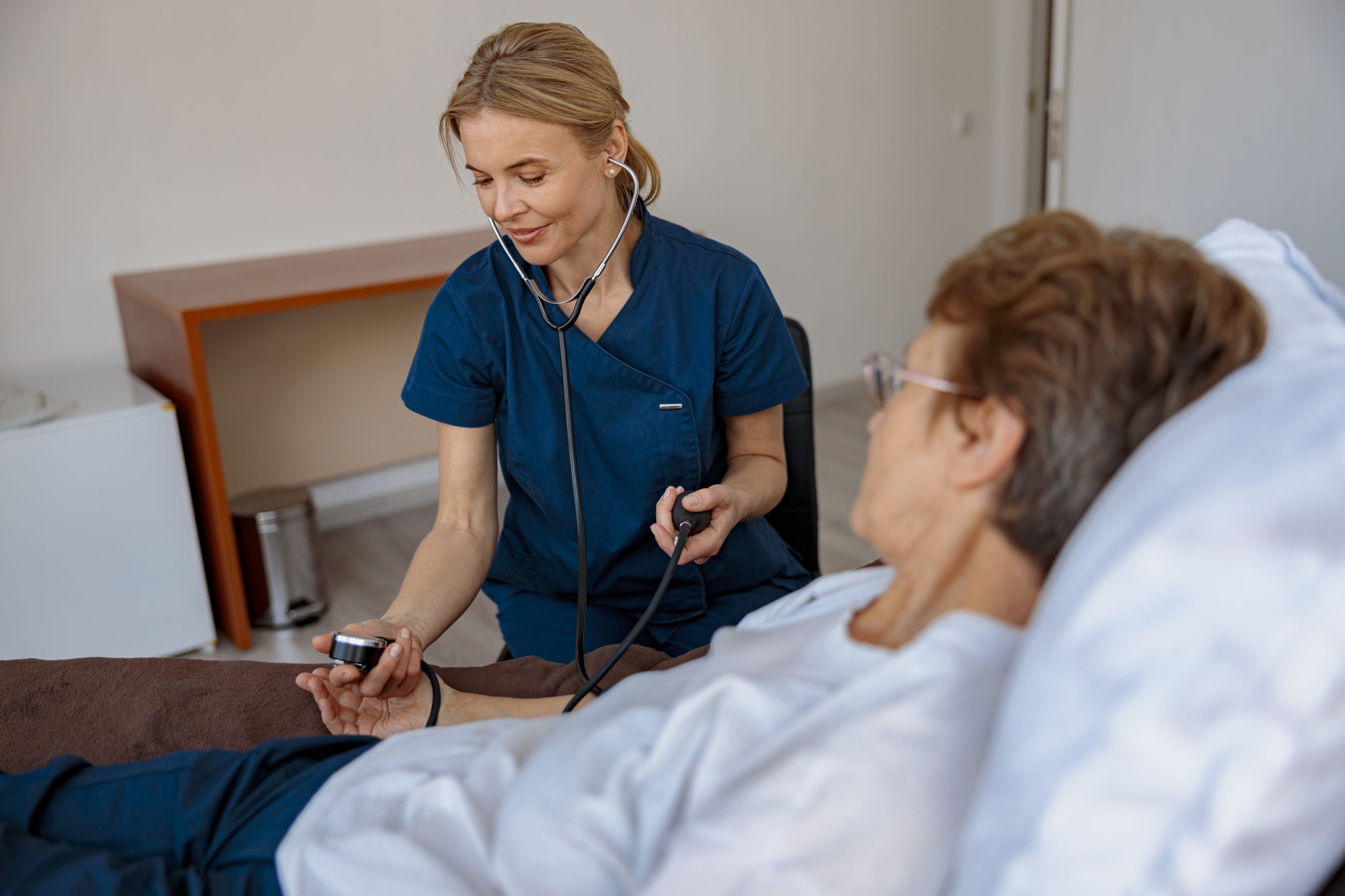 Travel opportunities
As well as seeking long-term positions in other locations, many nurses are today using their nursing qualification to travel. Travel nurses can take on short-term contracts ranging from a few weeks to a few months across many of the US states and elsewhere in the world. This allows them to discover a new area for longer than would be possible while on vacation and to immerse themselves in a local community, rather than merely visiting a tourist area. For those who want to earn money while discovering a new area, this can be an effective way of achieving your travel goals.
You may be asking yourself, is it worth becoming a travel nurse? There are a number of pros and cons to consider, balancing the excitement of discovering a new area with the uncertainty of short-term contracts. However, if it is an opportunity that appeals and you already have a bachelor's degree, then Marymount University's online Accelerated Bachelor of Science in Nursing (ABSN) program is designed for those who want to change career into nursing. The course can be completed in as little as 16 months. The travel opportunities that nursing can bring could come along much quicker than you expect!
Different work settings
Today, as is traditional, the vast majority of nurses work in a hospital, a physician's office, a clinic or another medical setting. However, for those who like to do something different, there are nursing opportunities in a range of diverse settings. You could seek employment in a school or corporate clinic, or there are even opportunities such as emergency flight nursing, evaluating the needs of patients in flight. Another employment setting that you might not have considered is on a cruise ship, a position that provides another travel opportunity while caring for the ship's passengers. You could even get work as a prison nurse, working with the inmates of correctional facilities.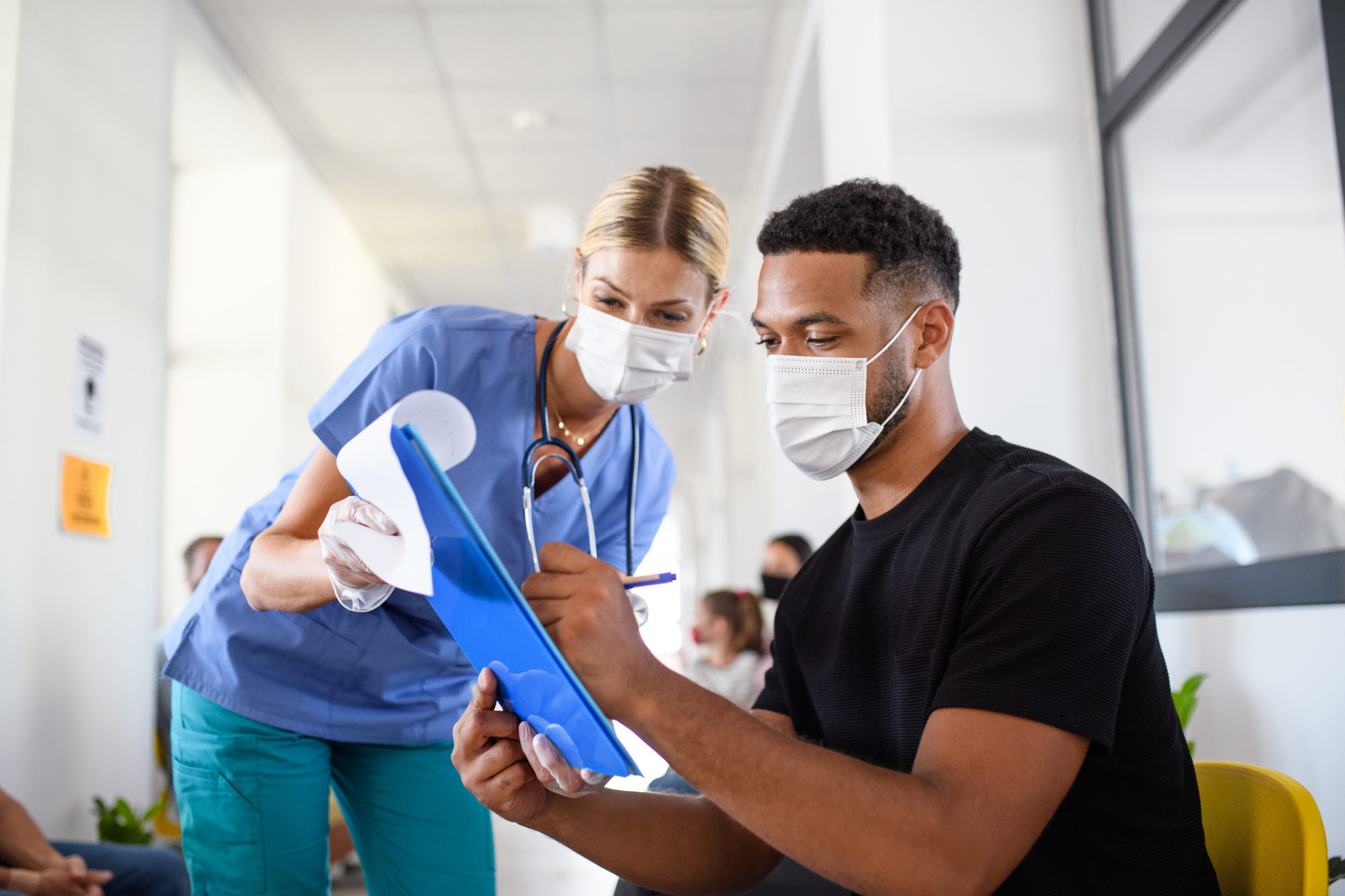 Flexible work
With nurses in such high demand, you have a better chance of carving out a working life that suits you. The different work settings will have different work patterns, allowing you to choose a role that fits in with your other commitments. A physician's office, for example, may have a more regular nine-to-five work pattern, which is necessary for those who need regular hours to arrange childcare, while those who work better at night may find themselves more drawn to a hospital nightshift. Part-time working can also be an option and is ideal for those wanting both a satisfying career and time with their family.
The rise of technology
Becoming a nurse today is a non-stop learning journey, making it appeal to those who are keen to develop their knowledge and enjoy the challenges that this fast-evolving world can bring. As in so many areas of our lives, technology has transformed the world of nursing even over just the last decade, while compared to 50 years ago, it is almost unrecognizable. Nurses today are becoming proficient in telemedicine to facilitate communication, digital patient records, mobile monitoring devices, smart beds, mobile apps, and wearable devices, to name just a few of the latest developments. The latest nursing technology will be included in today's training programs, while on-the-job training will be brought to medical settings as each new technology becomes available. This rise in technology makes it a highly exciting time to become a nurse, as you can work with the very latest cutting-edge nursing technology and witness first-hand the many benefits it can bring.
Nursing informatics is not a new area of nursing, but it is one that has recently come to the fore. Combining nursing, IT, and data analysis represents another possible career path for nurses. With the technology in these areas fairly new, now is a good time for anyone with these skills to enter the nursing profession.
The ongoing learning continues in other areas of nursing, with new medications and techniques continually in development. As these bring better outcomes for patients, nurses, along with other medical professionals, gain ever greater job satisfaction.
The nursing community
Becoming a nurse today means joining a vibrant community that you can always rely on for guidance and support. As well as the physical support networks you build up as a nurse, there is also a vibrant online community with a variety of nursing organizations. These include large organizations such as the American Nursing Association (ANA), which includes nurses from across the US working in all areas of nursing. However, you will also find smaller groups that relate to your nursing specialism or geographic location. Through these groups, you will have access to message boards and forums, podcasts, and interactive blogs. As a nurse today, you will discover that you are never alone and can always find someone to turn to for support at times of stress or to share your experiences to help others.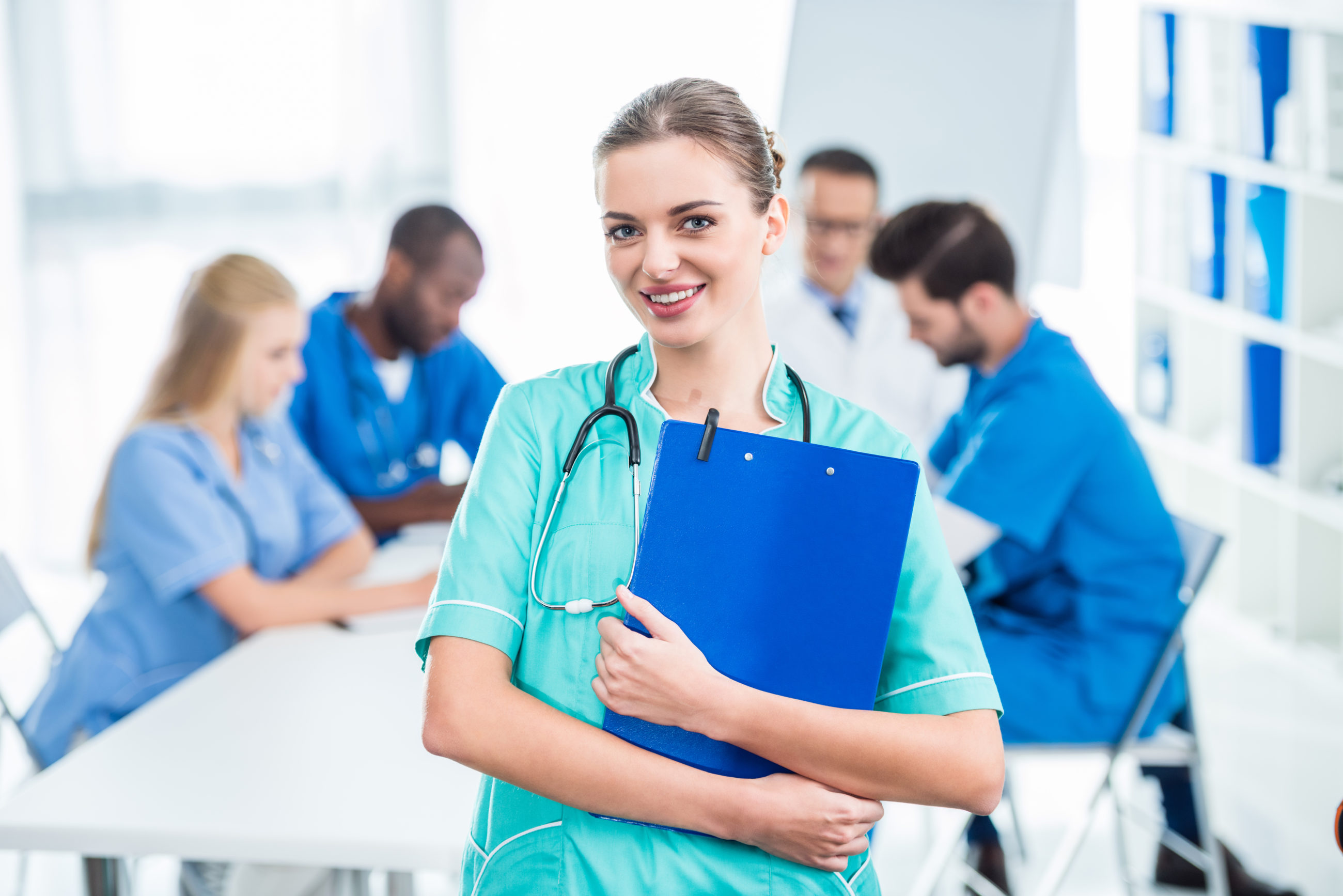 Traditional reasons
Many of the reasons for starting a nursing career are the same as they have always been. Nursing is a career that makes a difference, and you get to help people in some of the most vulnerable periods of their lives. Nurses tend to be motivated by compassion, gaining enormous satisfaction from seeing their patients improve. And with nurses often being the ones most involved in the day-to-day care of patients, they can provide a more personal touch.
Getting started
If you have decided that now truly is the best time to start a nursing career, you will likely have a number of steps to complete before you start work. Firstly, you will have to consider your qualifications and look at the next steps you need to take to become a qualified nurse. Choosing a good course is an essential first step. Whether it is in person or online, any research looking into all your options is time well spent. As well as checking the academic aspects of the course, consider also the pastoral support. Gaining a nursing qualification is hard work and can be challenging, so a course that offers a high level of support will make all the difference if part of it proves tricky, or stress in other areas of your life hinders your study. A good course provider will want you to succeed and will be glad to provide the necessary support.
Once you're qualified, you can truly start your nursing journey and be assured of an exciting career where no two days are the same and where the need to learn never stops. The chances are that you will never look back.