Probably everyone has to change their place of residence at least once in their life: whether to move to a new house or apartment, or another city, or even to another country.
This can be due to marriage, entering university, a new job, etc. In general, the reasons for moving can be many.
Any move will almost always be associated with a lot of tasks and worries, which can somewhat spoil the pleasant excitement of such important changes in life. Organization of transportation: packing of things and furniture, large household appliances; the selection of vehicles, and the search for loaders – all this brings a lot of trouble and requires a lot of time and effort. And if you are planning to go abroad, you need to take care of all the necessary documents. But don't panic, we know how to help you.
There is a possibility of their damage when transporting furniture and things, so special attention should be paid to this. Reliable and careful packaging requires a lot of time and experienced movers. And for you to properly prepare things for transportation, here are some tips.
How to Prepare Things for Transportation?
Review each item and leave what you need. Divide all things into groups:
items that are required daily;
clothes and shoes that you always wear;
things you rarely use or seasonal things.
Of course, packing things should start with the ones you rarely use. And the essentials – leave them on hand before moving.
Prepare packing material, cardboard boxes, scotch tape, stretch film, air-bubble film, foamed polyethylene, and corrugated cardboard – all this will come in handy when packing things. You can use home remedies that are at home – it's shoe boxes or boxes of household appliances, paper, and towels.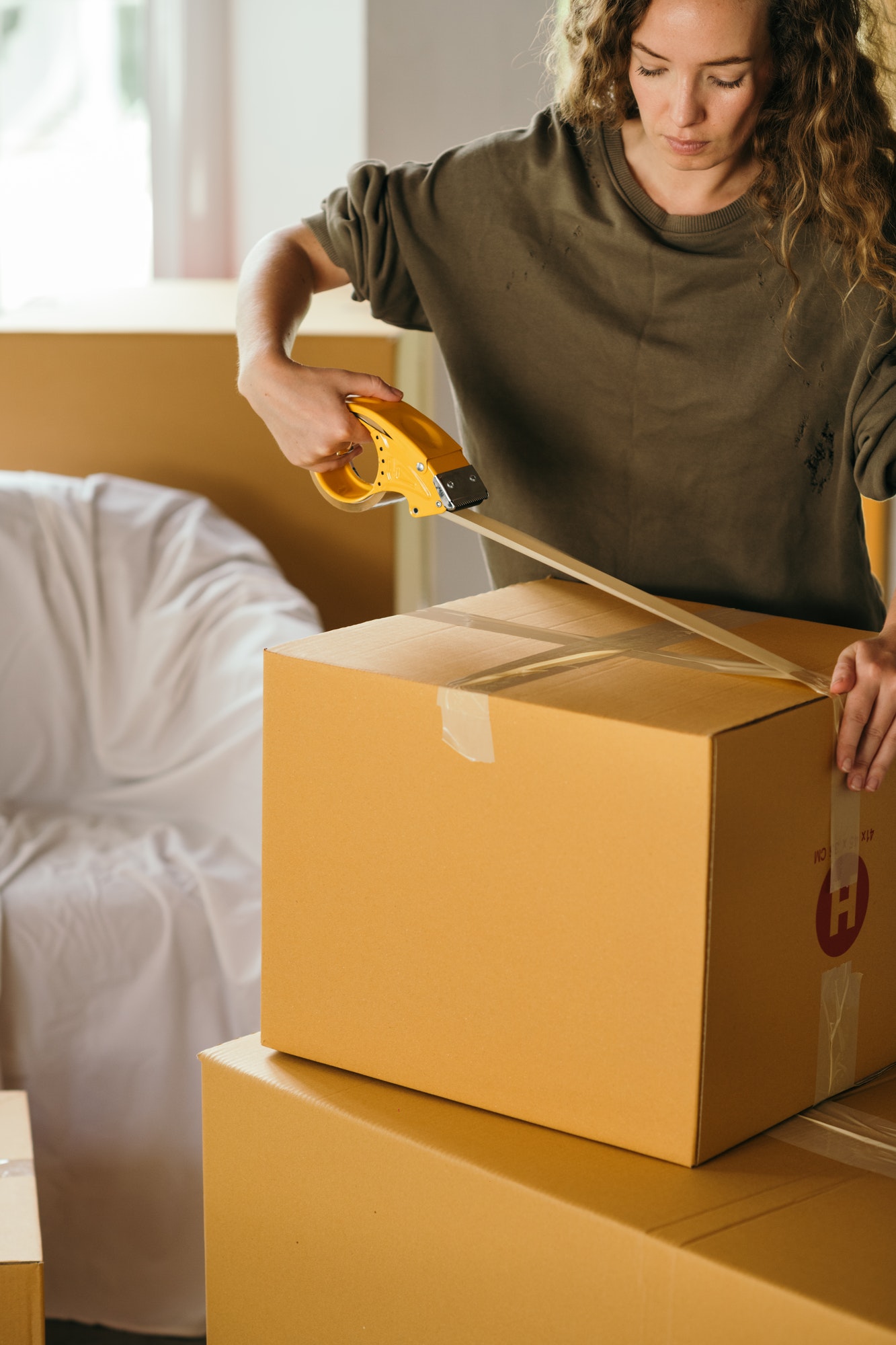 Why Do You Need Reliable Packaging for Things?
Well-chosen packaging material is the basis for the safety of things from damage during transportation, especially over long distances.
Here is a rational example of packing things, furniture, and appliances:
We put clothes in big bags. To begin with, we make off-season things that are still lying around and fall to the dust on the shelves. Bedding, bedspreads, and linen – all packed as needed. Mark all the bags according to the numbering of the list so that on arrival, it will be easier to disassemble all the things.
Fragile things need to be wrapped in something (towels, newspapers or wrapping paper, air-bubble wrap) and put in inboxes. By carefully packing things, you can prevent them from being damaged. If there is something fragile or glassy in the box, be sure to mark the box with special labels so that it is treated as carefully as possible.
Reliable Transportation of Things
When all the things are collected and ready for transportation, you need to load them into the car, and it is very important to do it right. Improper loading and placement of things, furniture, and oversized equipment in the truck – will inevitably lead to damage. Therefore, only professional loaders should do this. If you decide to do it yourself, the driver will be sure to control the whole process and fasten it with special belts.