Street art is a form of street art that has its origins in graffiti and mural painting. It is often done on public property, such as walls and other street fixtures, but it can also be found on private property with the owner's permission. One street artist who uses street art to create beautiful murals for public spaces is Bartek Świątecki aka Pener. He recently completed this stunning piece of geometric street art entitled Mirror Land in Olsztyn, Poland. The vibrant blue-and-green painting depicts a mesmerizing fusion of geometric shapes and planes that are sure to inspire artistic exploration by all who see it.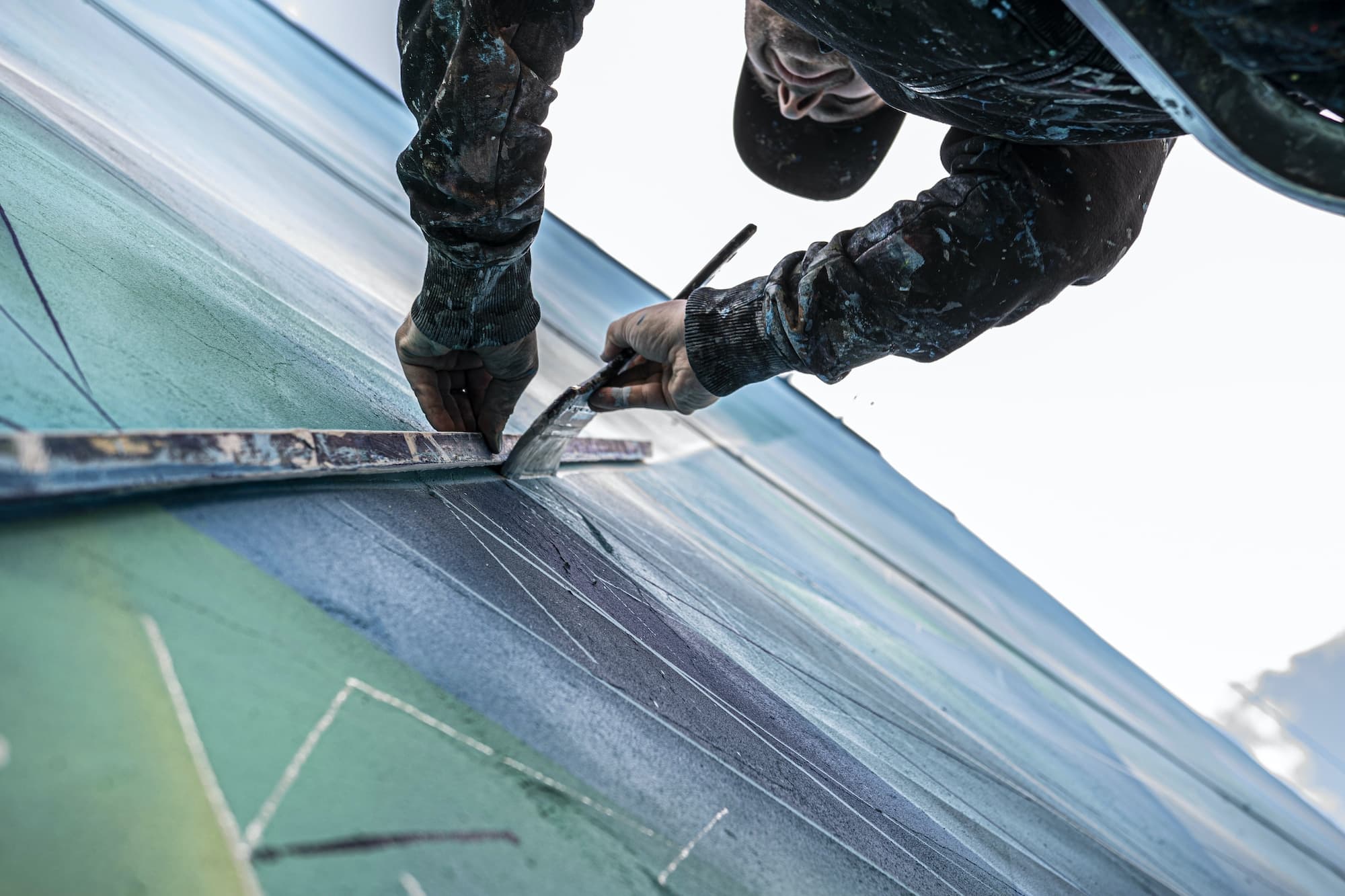 Like many other artists, Pener uses his talent to transform buildings into public works of art. His latest mural in Olsztyn, Poland is entitled "Mirror Land." It depicts a mesmerizing fusion of geometric shapes and planes that are depicted by the overlapping forms—some transparent and others opaque. This style was inspired by the digital world that surrounds us and the ancient geometric art of M.C. Escher, according to Pener's street artist profile on Artfact — a digital marketplace for buying and selling original street artwork by artists from all over the world.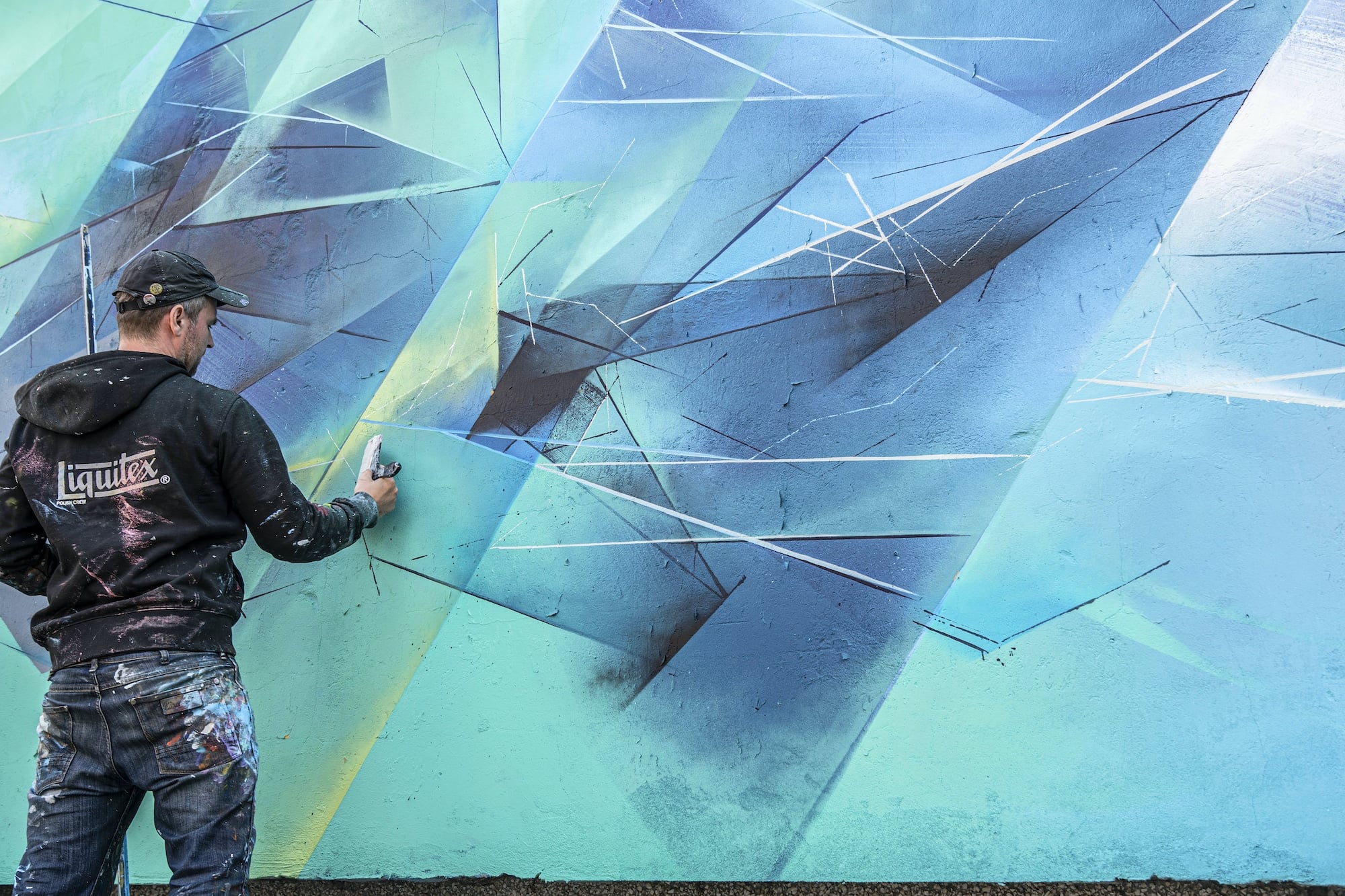 In addition to the boldness of his art, Pener's choice of location is also notable. Mirror Land, for example, features prominently in a landscape that contrasts the digital colors and lines of installation. Pener's juxtaposition highlights his mastery over illusionistic design—and this can be purchased as prints via his online store. You can keep up with him on Instagram as well.