Are you an adventure freak? Do you love to explore and visit different parts of the world? If yes, then you have landed in the right place. We are here to solve all your travel-related problems and make your trip worthwhile. Whether it is how to capture exciting moments or how to plan under budget, this handy guide is to serve you.
Let's dig in to find out how to make your travel memorable.
Research Beforehand
Firstly, plan well. Write down all the points in a travel journal that you want to explore. If you are traveling to a place where you haven't been before or don't know much about, try to make a list of all the things. Starting from food, culture, weather, language, and famous spots, try to look out for all the things before traveling. Google is your friend, take its help, search for everything you need, and write it down in your journal. It's better to research beforehand to avoid frustration in the end. Read tourists' reviews about that place. Pack the things accordingly and keep all the warm clothes if the weather is cold at your destination. Avoid getting sick and keep a handful of medicines with you. Sometimes, the weather or food may not suit you. Be aware of these important things. If you are going to a completely foreign country, make sure to have access to the Internet and read about how to get a local SIM card. It is better to have a map with you with all the checkpoints of interest. Call your friends or relatives who have been there and get the information. All these things can make your travel unforgettable.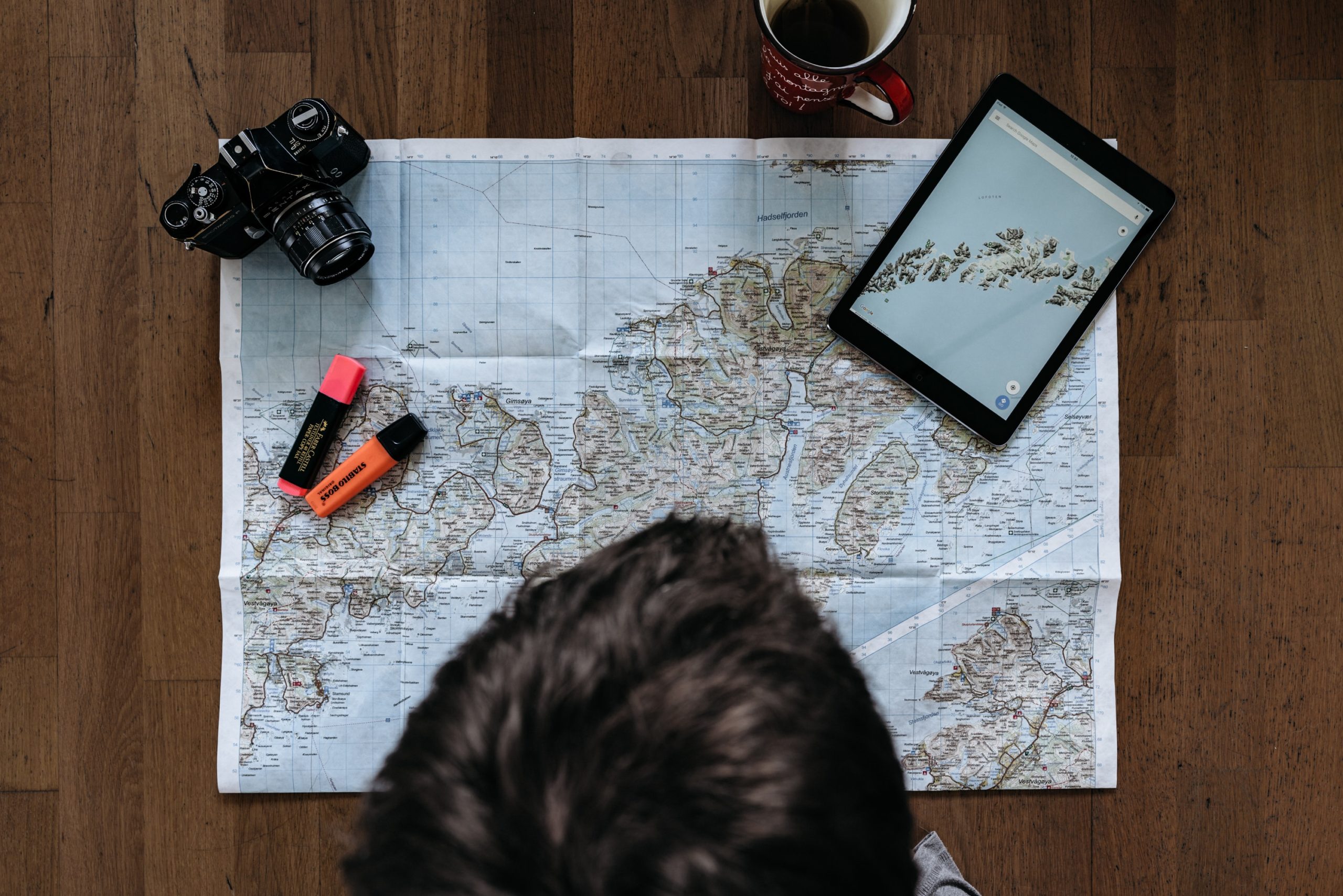 Don't Forget Your Camera
The best way to travel is to pack all the necessary things. We are living in an age when technology runs everything. So, you don't want to miss capturing your best moments to look at them afterward. Turn your memories into something worth looking at by editing them with an easy-to-use video editor by InVideo. You can use Adobe Spark and Kizoa for crafting your videos in the way you like. Other useful resources are Vimeo and Clipchamp. They allow you to edit your pictures and videos without any effort. Make sure you have all the equipment that is necessary to transfer the pictures from the camera to the laptop. But one thing more, do not indulge yourself too much in taking the best shots with the right angles. Enjoy and live in the moment. Switch on the silent mode on your phone to avoid distractions. Minimize the use of technology and take the freshness of the air.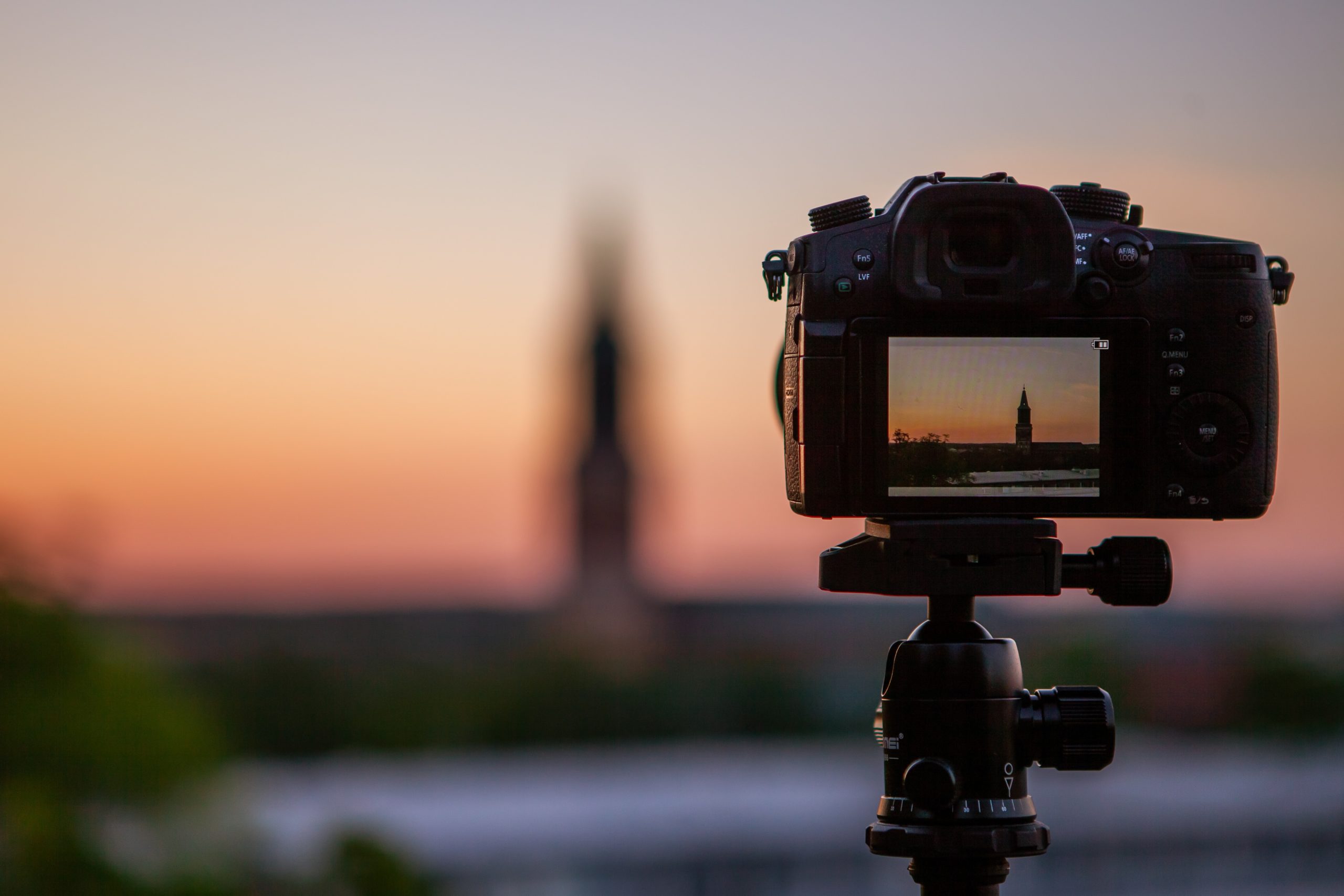 Learn to Explore
When you are traveling to a certain place, open your imagination, and widen your horizons. Think out of the box and try to explore more ways of fun. For example, if you are heading towards a picnic spot, do not just go straight to it. Stop at different locations because sometimes there are some hidden places that are absolutely beautiful and breathtaking. Why not find out all the ways of fun and enjoyment. Sometimes, a simple place can bring new rays of happiness. Also, do not make a plan based on other people's preferences. They have their preferences and ways of traveling. It is not necessary that you also like the same thing. So, try to listen to your heart and open your mind. It will definitely bring you more excitement, give you new ways of learning and exploration, and you may find new places to experience.
Plan According to Your Budget
First of all, budgeting is the main thing. Exceptions are always there but try to stick to your plan. Make a list of all the things required in planning a trip. After that, set a budget. If you are on a low budget, always try to book a flight in the off-season, not in the peak season. The airfares are always high during Christmas or other holidays. The accommodation is expensive, and the places are crowded. And nobody wants that, right? You are going on a vacation to relax and unwind, so it's better to travel during the off-season. The people are free to hang out and talk to you. Other than that, the hotel staff will be more welcoming and smiling. Do not worry about staying in a luxurious hotel; you can have an equally good time in a cheap but comfortable hotel. Also, if you are traveling with friends, you can hire a caravan for more fun. Another great way is camping. Buy a tent and spend the night outdoors. Sing songs, play games and count the stars. Isn't it amazing? Make it a memorable journey with innovating new ideas and thoughts.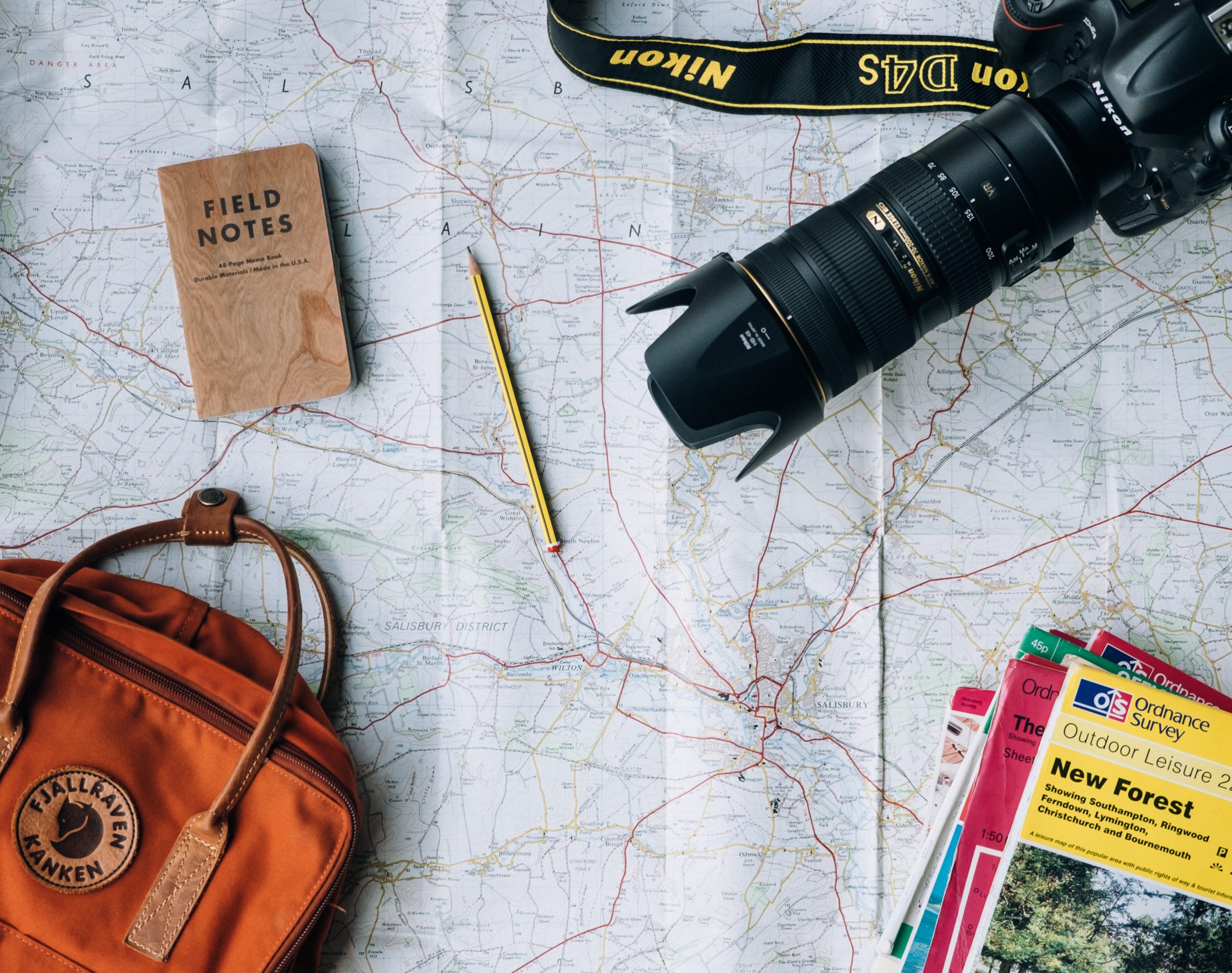 Meet, Greet, and Hang out with the Locals
Are you the one who loves talking and meeting new people? Then, it is the best opportunity to experience this. When planning a trip, always keep in mind that you will meet a lot of new people on the way. While this can be a new thing, it can always help in so many ways. Learn to embrace the little things from their culture. For example, if you always dreamt of going to Turkey, you must have learned some phrases in Turkish. Use them while meeting locals and impress them. In this way, they will become your friends and share interesting stories about their lives. They can invite you to their house, and you will have a chance to eat a traditional home-cooked meal. Also, it can be of great use if you are lost or looking for a way to someplace. It is always great to hear the raw stories from the locals. You get to know more about the lifestyle trends and culture of that particular place. You'll never know, but local people may also want to hear stories about your country. Do not hesitate and get out of your comfort zone. Let the novelty of that place engulf your being and challenge every moment. Try to eat local dishes at their eateries and buy souvenirs. Make the trip extraordinarily beautiful and unforgettable.
Rest Less, Explore More
Hurry up, get up. You have not come all the way to sleep and rest. However, after reaching your destination, try to take a rest for some time and maintain your sanity. It is also advisable not to over-excite yourself to take a stroll over the area at once. Keep patience, have some rest, and get some sleep. But don't waste your entire time sleeping. Leave the laziness aside. Here, planning comes to the rescue. Plan in a way that you can visit more places in a day because, at the end of the day, you will feel that you have very little time left on your hands. Get up early, go to a local coffee shop, and grab some donuts. Feel the ambiance of the city in the early morning. Get the most of daylight because most places look good in the morning rather than night time. Find out the amazing way of traveling during the day.
Explore the tiniest details
Get up early and don't waste time oversleeping
Be in the travel spirit.
If you are up early, you have plenty of time to visit more places and make it a memorable trip. Walk across the roads, talk to the locals, eat the delicacies, and find the gems of the city. Some places may not be in your plan, but you can find them on your way. This way, visitors can learn more about the city. The best way to travel is via bus or train across the city. Don't forget to grab a bag of popcorn or chips around the corner and start your trip. At the end of the day, you have time to relax and unwind. After some rest, go out for a walk to the nearby market and buy some keepsakes, which remind you of your travel. Now, go to the hotel room and remember your day. It will surely bring a smile to your face.
Pack Light
You want to make your traveling easy, right? So do one thing, always pack light. Do not overburden yourself by packing extra things. Always pack a bag that is easy to carry. Make your trip eventful by packing all the essentials but not things that are not important. For example, it is not necessary to pack all the clothes in your wardrobe. Only pack clothes that are required for the place and according to the weather. If the place is cold, pack all the winter stuff, and if the place has a moderate temperature, vice versa. The travel essentials are:
Medicines (pain killers, cold or flu tablets, ointments, etc.)
Phone chargers
Camera and its accessories
Reusable water bottles
Handwash and tissues
Journal and pen
Comfortable shoes
Toothpaste and toothbrush
Neck pillow
Skincare products
Required clothes
Towel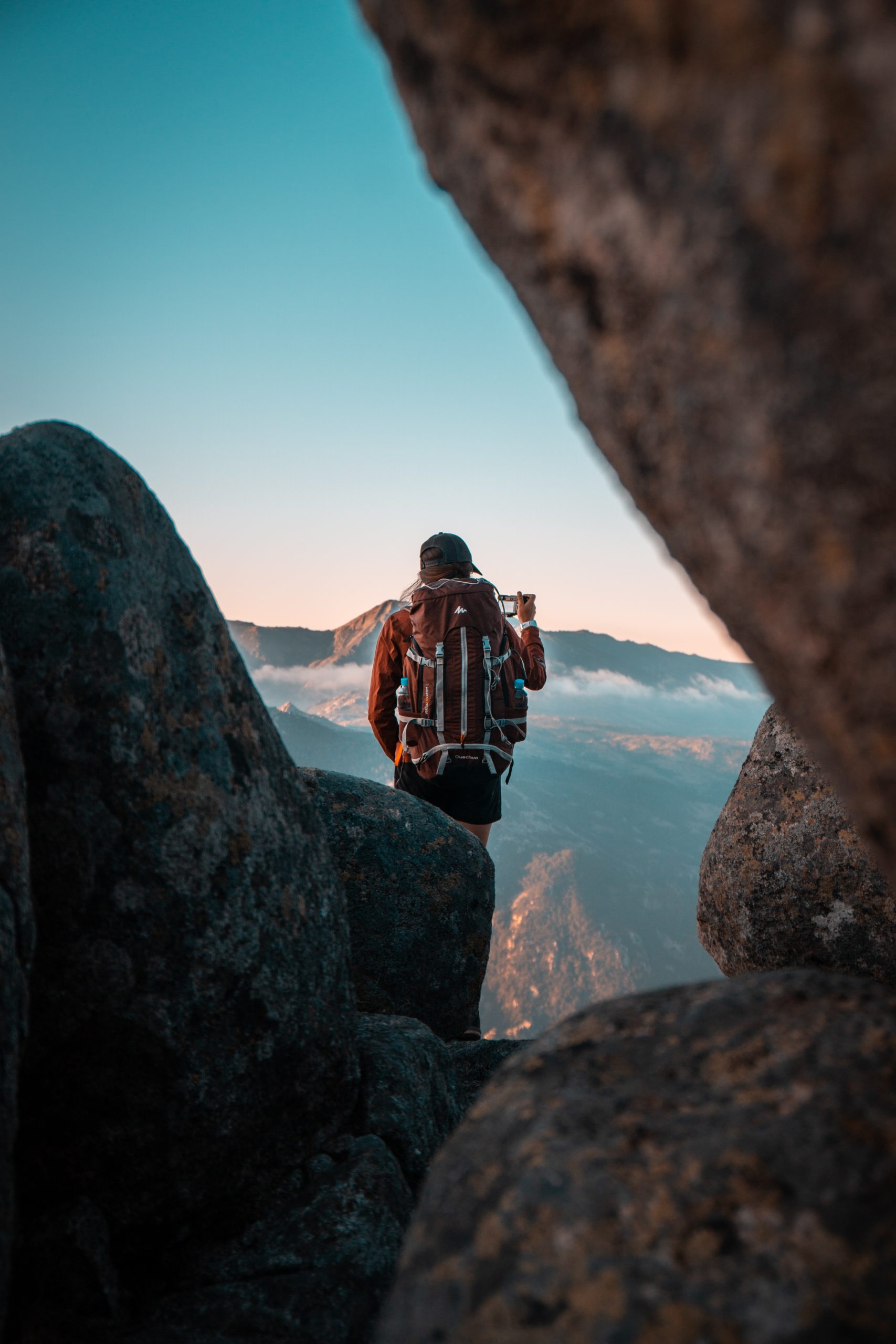 It happens only in movies when we see people changing clothes for every nook and corner. In reality, it is not possible. It is better not to do this. The best way to travel is to travel lightly; your mind and body should be at peace. Invest your time in having different experiences rather than worrying about your stuff in the hotel room. Leave all your worries, tensions, and troubles aside and live in the present moment.
Conclusion
Are you going on a long adventurous trip with your friends or family? Are you worried about how to plan, and what are the basic things to keep in mind while traveling? Worry not; we have come to your rescue. These seven useful and handy tips are bound to make your travel memorable and unforgettable. Follow these guidelines and catch every moment of happiness during the trip. Get moving!