When some people walk around new cities, they marvel at the architecture or watch people or admire the natural beauty.
But for others, it's the gleaming and dazzling shop windows that draw their attention above all else. While their traveling companions are planning bus tours or museum visits, all they can think of is where they'll shop next and how much room they have in their suitcases for new finds.
So, which cities are the very best for these shopaholics?  Read on to learn about the destinations that are not to be missed by those with a penchant for purchasing.
London
This historical European capital is a shopper's dream. Given that the department store was born in the UK, you'd do well to visit London's most famous and spectacular ones, like Harrod's and Selfridge's. These are much more than just stores – they are epicenters of luxury and beauty that are as much about dazzling the visitor as selling goods. And if you're looking for something a little more off-the-beaten-path, get lost in Camden Market, wander around Notting Hill or take in the quintessential Covent Garden.
Rome
If you love luxury shopping as much as you love history, the Eternal City is the place for you. There are several jaw-droppingly beautiful streets in the city center that are lined with shopping opportunities you've only seen in your dreams. The city even boasts the flagship stores of several iconic brands, like Fendi, Valentino and Bulgari, which were all founded in Rome. When it's time to grab your credit cards and do some damage, head first to Via Condotti and Via del Corso. And if you're looking for vintage finds and antiques, steer the shopping cart to Via del GovernoVecchio.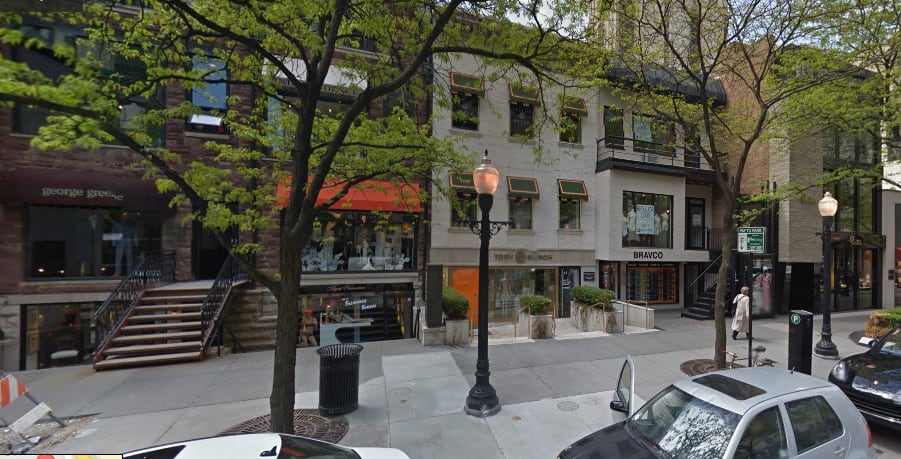 Chicago
The Windy City probably draws just as many shopping fanatics as it does deep dish pizza lovers or blues fans. Most famously, the city's Michigan Avenue has earned the moniker "The Magnificent Mile" for the fact that the stretch of downtown boasts so many world-class shops, restaurants and hotels. And if the crowds on the Mag Mile get to be a bit much for you, wander over to Oak Street, the most prestigious and picturesque little section of shopping in the city – its designer boutiques are housed in beautiful, former townhouses on a quiet, tree-lined street.
New York
NYC is arguably the world's capital, so there's obviously an overwhelming wealth of wonderful shopping to be done here. The melting pot nature of the city's culture is definitely reflected in its commerce. If you want to channel your inner Carrie Bradshaw, hit up the designer shops on Fifth Avenue and pick up a couple pairs of MonoloBlahniks with your rent money. For something a bit funkier, make your way to Orchard Street on the Lower East Side or get a look at the new hip New York in the hipster haven of Williamsburg in Brooklyn.
Dubai
This United Arab Emirates city may not have the classic history of the other cities on this list, but what it lacks in history, it surely makes up for in sheer volume and extravagance. One of Dubai's claims to fame is that it's home to The Dubai Mall, the world's biggest mall – the 1,200 shops should keep any retail therapy addict busy for quite a while. But that's not the only notable mall, nor is shopping the only attraction of these merchant meccas; if you get tired of browsing while you're in the Mall of the Emirates, for example, you can hit the indoor slopes or a variety of swanky restaurants.
Los Angeles
If your idea of shopping well looks a lot like the glorious shopping montage in Pretty Woman, it's high time to get to L.A. Though California tends to have a bit of a mall culture, you might want the more unique experience of shopping in iconic areas like Rodeo Drive, Venice Beach, Old Pasadena and Melrose Avenue. And keep your eyes peeled for famous faces, who may very well be doing their shopping right alongside you.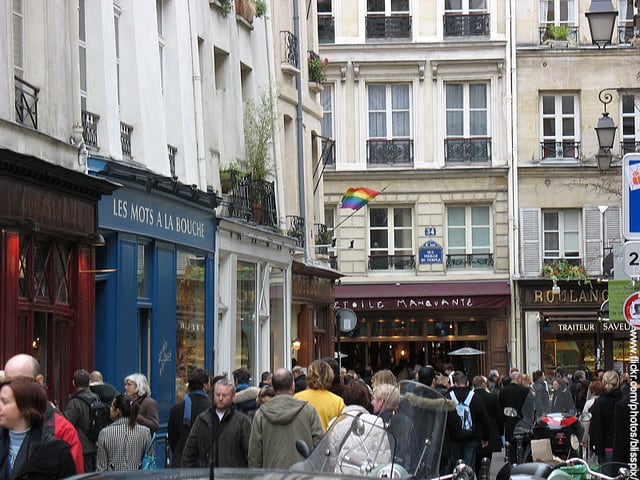 Paris
As the world capital of couture, Paris is the stuff of fantasy for most shopaholics. Shopping in the City of Lights is truly a delight for the senses – luxurious stores are housed in gorgeous, old buildings and frequented by painfully stylish Parisians. Just be sure that you plan to stay for enough time to hit all the must-shop areas like the world-famousChamps-Elysées, the department stores Galeries Lafayette and Printemps and the eclectic chic area of Les Marais. Bring along an extra bag so you can fill it with items that you can proudly tell friends you just "picked up in Paris."
Hong Kong
It should come as no surprise that a city with a population of over 13 million people has its fair share of fabulous shopping to suit just about any style under the sun. There's really a shopping experience here for everyone – from the high end department stores in Causeway Bay to the hip boutiques of Sheung Wan, to the crowded markets of Mongkok, you can have a wide variety of unique shopping experiences in this international consumer mecca.
About the Author:  Liz Kores is something of a shopping fanatic herself and visiting a city's best retail districts is one of her favorites parts of traveling.  Her professional life is also steeped in style – she serves as Managing Director for the Oak Street Council and is also on the advisory board for the Chicago Fashion Incubator.  Liz enjoys sharing her passion and expertise as a frequent contributor to a variety of fashion, lifestyle and travel blogs. To learn more, visit www.OakstreetChicago.com.