Purchasing a GoPro is the first step, but it is just the journey's beginning. You may have been tempted to buy a GoPro because every third YouTuber or TikToker is seen using this compact action camera. But do you know how to use it?
If you need help capturing stunning videos and breathtaking pictures with your GoPro, this article is for you. Below are some handy tricks to get you started.
Plan the Shots in Advance
It is good to be spontaneous, but not when trying to create incredible videos for your followers or subscribers. The content you upload must be a cut above the rest, so you must plan your shots in advance.
If there's an imaginary script in your head, the chance of telling a story through your video will be higher. Also, there will be less post-production hassle.
Master QuikCapture
Slow and steady don't always win the race!
If you are capturing a sporting event or other activity, you want to capture every moment and emotion. So recording as quickly as possible is the need of the hour, and that's where QuikCapture comes in handy. The feature allows you to switch on the camera and start recording.
On some models, the feature is turned on by default. But if it is not, swipe down from the top of the touchscreen and swipe left to go to the Preferences option > click General > QuikCapture.
Connect GoPro to a Computer for Editing
After you have captured stunning footage or clicked great photos using your GoPro, it is time to connect to your Mac or Windows computer to edit the footage or images.
Typically, you can connect via a USB cable. But if you are a Mac user wondering how to import videos from GoPro to Mac, you can do so via an SD Card or Image Capture. Then, you can use the GoPro editing software of your choice to create professional-looking videos and upload them across online channels.
Utilize a fast SD card
It is essential to use a compatible GoPro memory card to store the media files correctly. Although many memory card options are available, you are recommended to use the tested memory cards.
It is best to use fast memory cards that ensure 4K recording. If not, the files might not get saved correctly. The recommended memory cards you can use are microSD cards with a speed rating of V30 and Class 10.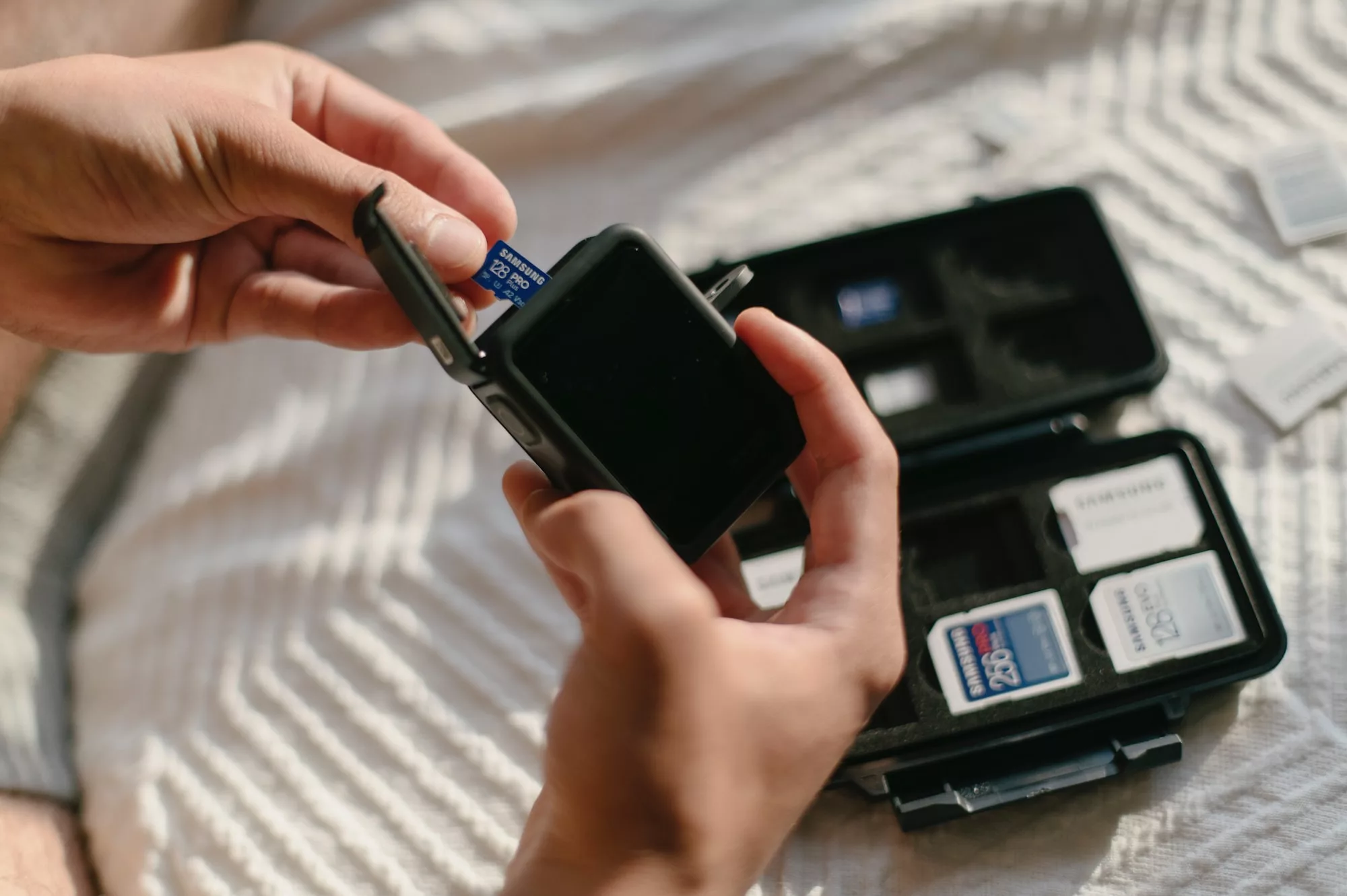 Voice Control
Action cameras are such that you may not always be in a position to press the shutter button to start shooting a video. For example, you might be kayaking, gliding, or surfing. In such situations, you can use voice control to help you capture the footage.
From the top of your GoPro's screen, you must swipe down and choose the icon that looks like a person speaking. Ensure it is blue before you start talking to your camera.
Start by telling GoPro to let the camera know you are talking and then say, 'Start Recording.' When you have finished shooting, say 'Stop Recording.' If you want to switch modes, say Video Mode, Time-lapse Mode, or Photo Mode.
For more voice commands, you can go to the GoPro community website.
Use GoPro in Stealth Mode
It is helpful to have your action camera beep and light up. These are indications that your gadget is registering the button pushes and has started shooting. However, having these settings turned on is not always prudent.
To change the settings, go to Preferences > General > Beep Volume. Here, you can select from High, Medium, or Low. If you want to mute the gadget, swipe down from the screen's top and tap the musical note icon. If the icon turns gray, your gadget is muted.
As for the LED lights, they can be managed by going to Preferences > General > LEDs. You can pick from Front Off Only, All Off, or All On.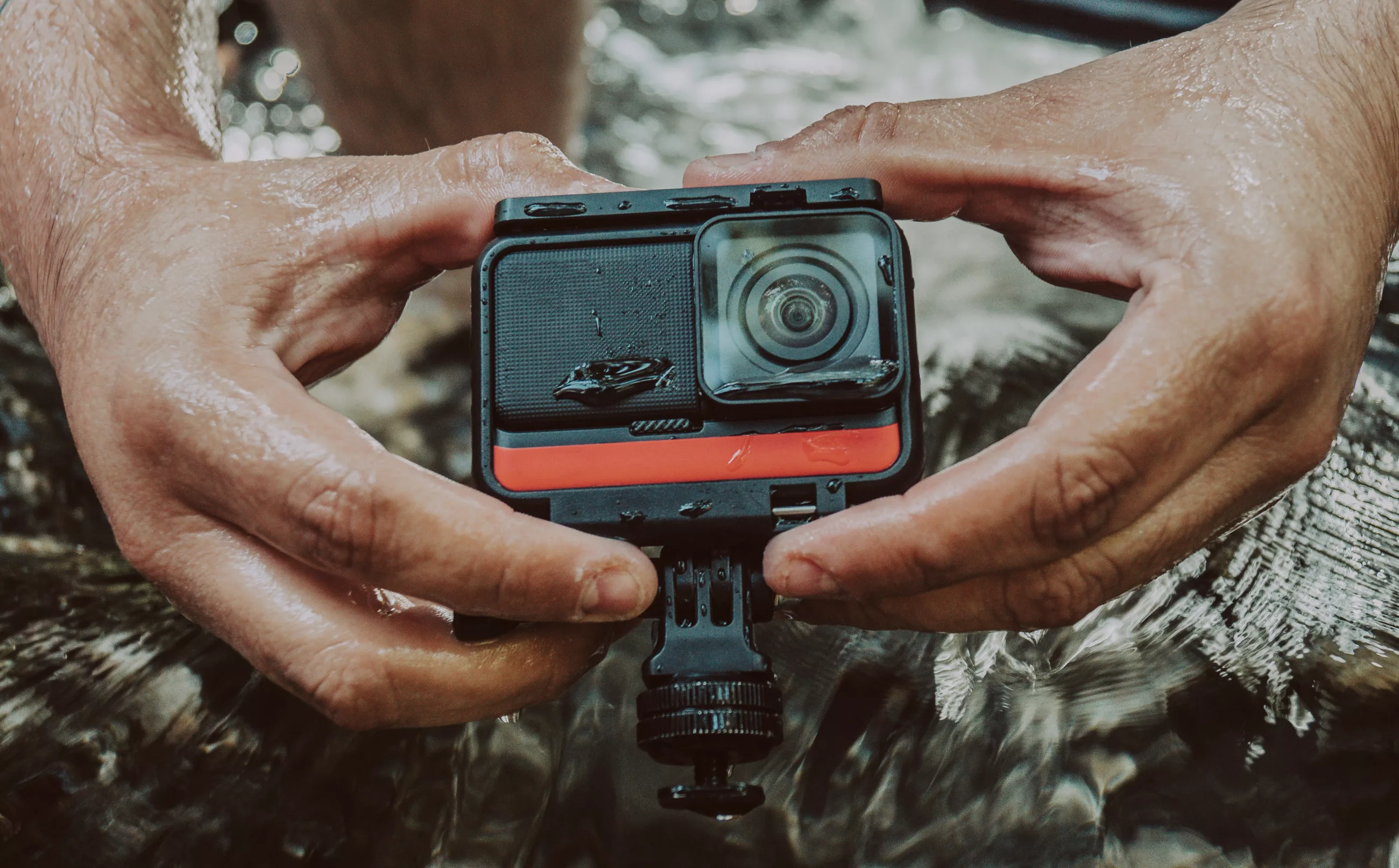 Save Battery
Stellar battery life is not a USP of GoPro cameras. However, you can tinker with the settings to get more juice. You can temporarily break the connection with the mobile application.
Swipe down on the touch screen and then go to Connections > Wireless Connections > Off.
Also, you can ensure your gadget is powering down when it is inactive. Go to Preferences > General > Auto Power Off.
You can also extend the battery life by reducing the display brightness. First, go to Preferences > Displays > Brightness. Then, adjust the brightness according to your needs.
The Bottom Line
These GoPro tricks and tips will help you to capture better video footage. You can also take pictures on the go and capture the best moments of your life. Remembering these tips will make you a better video creator and upload the files across social media.