If you're running short of storage space in your home, you might be looking for solutions to store all your extra possessions. You might be surprised to find out all the surprising places you can create extra storage space where you may not have considered checking before!
Here are four easy and unexpected storage solutions for your home.
Under Your Bed
The space under your bed can be a golden opportunity for storage space, as it is often wasted space without a purpose.
To utilise the space under your bed, you could purchase some shallow boxes, or invest in a bed with built in storage. For example, Archers Sleep Centre has a large range of Ottoman beds.
These bed frames open up to reveal a discreet storage space underneath. Whether you're looking for a single bed, or king size, Archers Sleep Centre will have you sorted with their expertise in no time.
Make the Most of Alcoves and Awkward Wall Shapes
This may be particularly relevant for older homes with less uniform builds, but you can make the most of awkward shapes in the walls caused by boxed in pipes, or alcoves by building shelving to regulate the shape of the room and utilise the space.
You can use this shelving for books, ornaments, or for storing houseplants if you have a light and airy room. Not only is this a convenient storage solution, but it can also help to bring personality to your room.
Transform Under Your Stairs
Cupboards under the stairs might be more suited for Harry Potter, but making the most of your space under your stairs can be a lifesaver if you need to store more of your possessions.
You could keep the space open by using shelves, or build drawers into the walls for optimum organisation, and for a more creative idea, you could build a wine rack for hosting guests (or for your own personal consumption!) Companies like WineWare can make you a bespoke wine rack for your specific requirements that will suit the aesthetic of your room.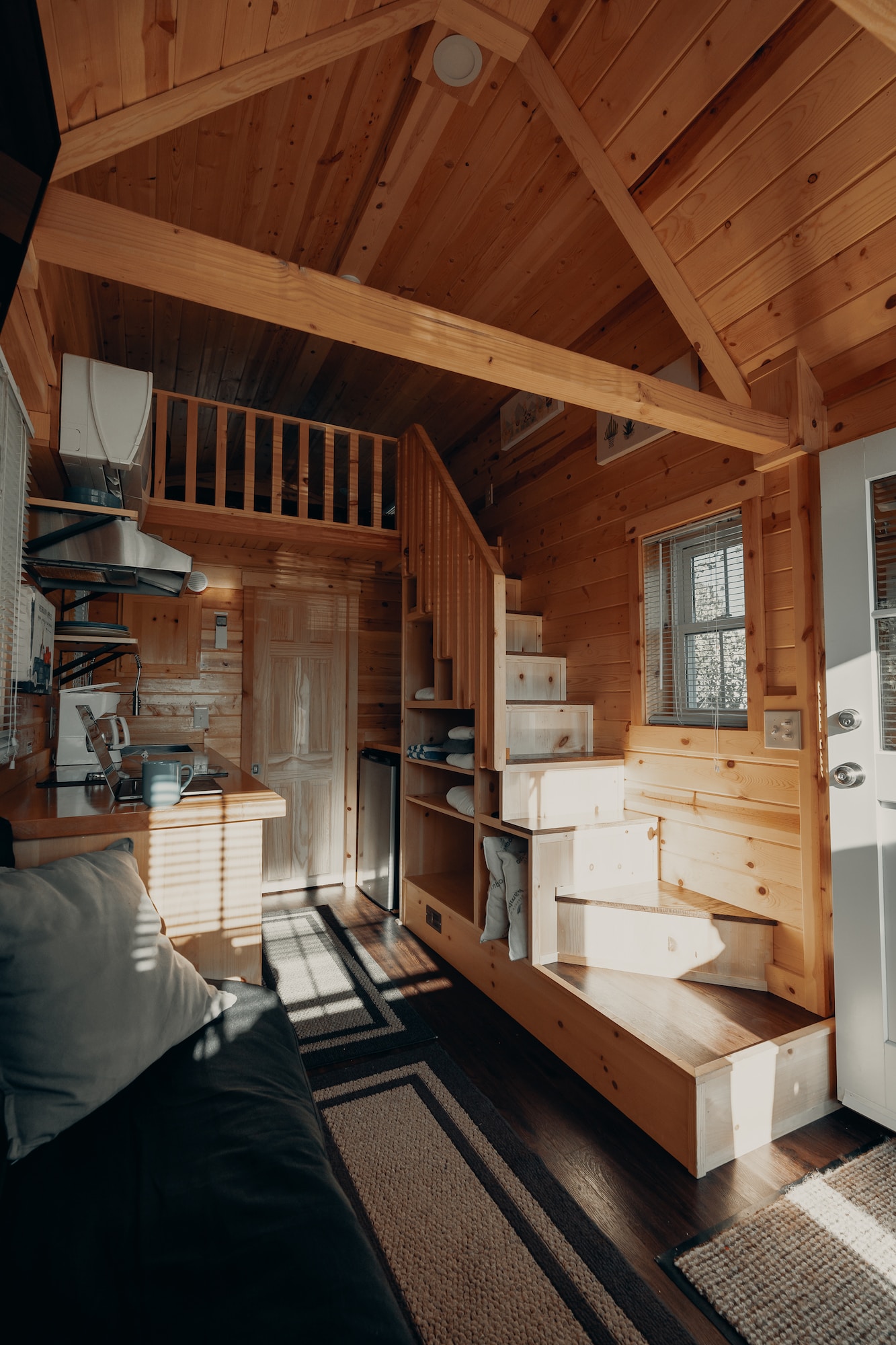 Through the Looking Glass
Bathrooms are one of the most common rooms where people struggle for storage space, so turning the back of your mirror into clever hidden storage can help to combat some of that headache.
You can build a cupboard out from the wall, or set it into an existing alcove for a more hidden effect. If you have small children, it might be a good idea to store bleach and other household cleaning products out of sight. Bathroom retailers like Victorian Plumbing can supply you with a mirrored cabinet for all your storage needs.
Do you have any ideas for incorporating hidden storage space into your home? Share your thoughts in the comments section below!