International architecture contest, Imagine Angers, requested designers to create an innovative solution for one of six sites in Angers, France. Paris-based architecture firm WY-TO and Crespy & Aumont Architectes interlaced the natural landscape with a modern lifestyle for many ages within their winning style, Arborescence.
Arborescence is an inter-generational mixed-use design proposition. The website, Gambetta, overlooks the Maine river bank on the border of a historical district and recent development, simultaneously. To reach a certain level of urban biodiversity, a lush backyard is encircled with a balanced assortment of community and private spaces.
The app includes senior housing, 15 residential units, a childcare center, co-working spaces, and amenities. Components were created with comfort and flexibility in mind; for possible future growth or reconfiguration. Arborescence not only merges international influences with local culture, but would also contribute to the economy by creating new jobs, supporting startups, and encourage art.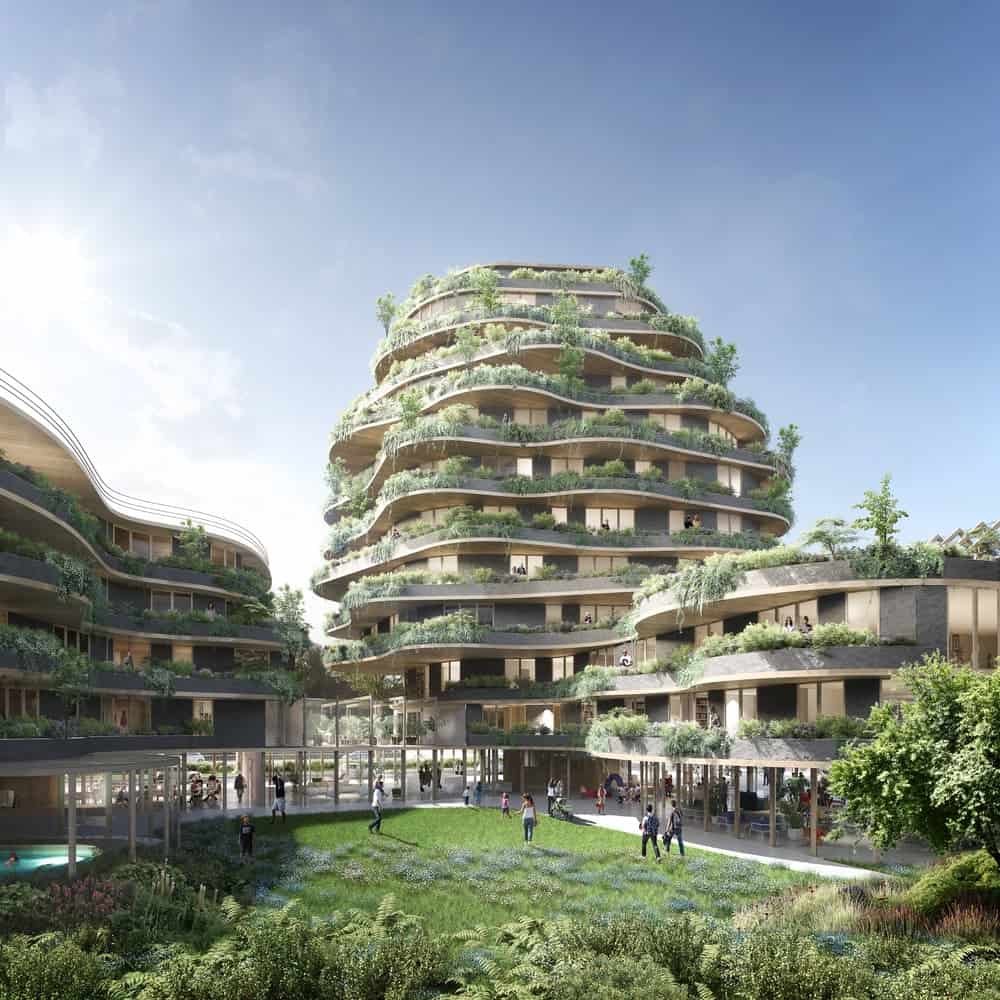 h/t archdaily