"Our Colour Reflection" is the latest project by British artist Liz West that modifies the interior of a former church in Scunthorpe, using numbers of mirrors to reflect lighting into the roof space, throwing color up into the historic interior.
Spectators will see their reflections in the mirrored surfaces as they explore the space of the neo-gothic St John's Church, which has since become the Visual Arts Centre, building a dialogue between viewer, artwork and architecture.
Editor and writer Francis Pearce comments: "Taking time to research and consider the history of the building and the weight of connotations it holds as a former place of worship, West has thought about stained glass and the importance of light within the space. Viewers will each have their perspectives and their experiences tempered by movement through space and through time. By going unplugged here, West emphasises that while artificial light can be manipulated it can only, at best, replicate the dynamism, shifting mood and changes in quality embodied in natural light."
A graduate of The Glasgow School of Art, Liz builds installations that use light and color to change spaces and people's experience of them. She intends to provoke a heightened sensory awareness in the viewer, tapping into our deeply entrenched relationship with color, and investigating how it can move viewers, emotionally, psychologically and spiritually.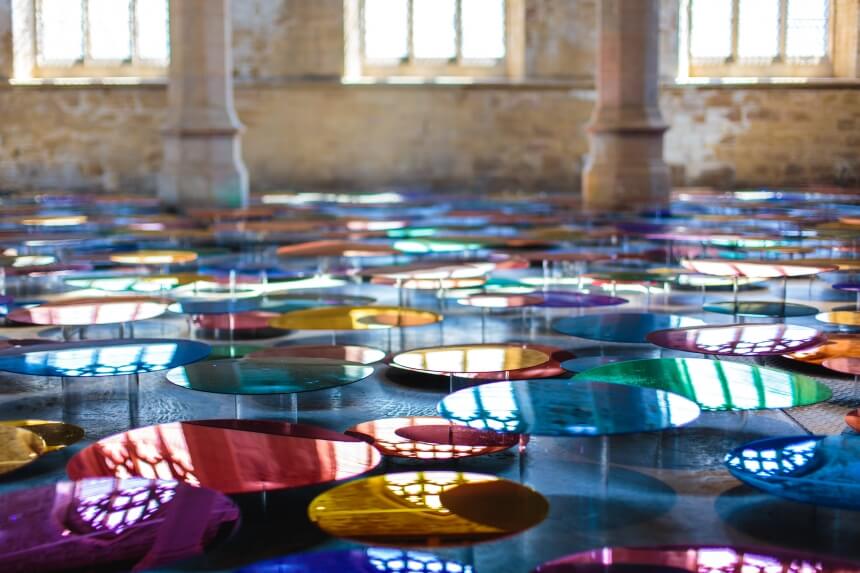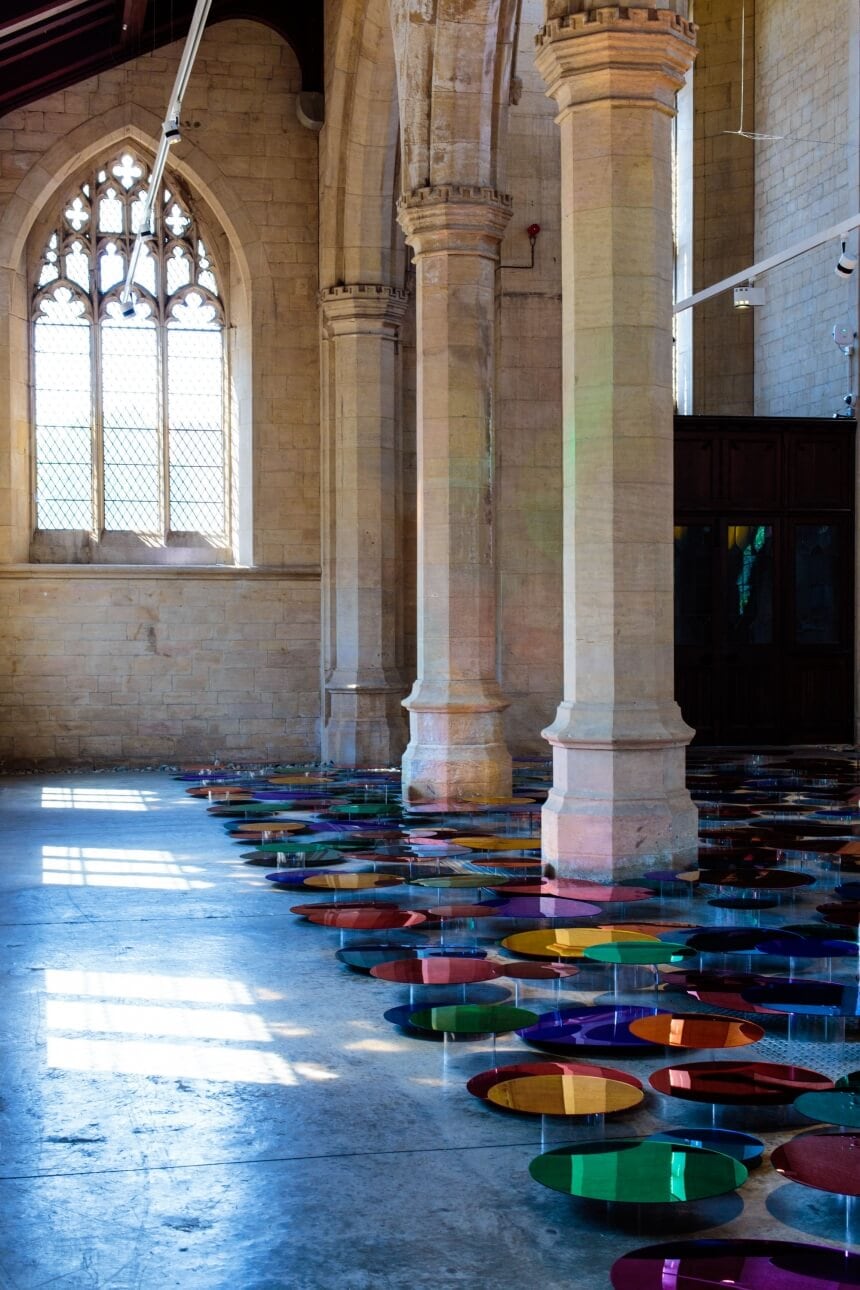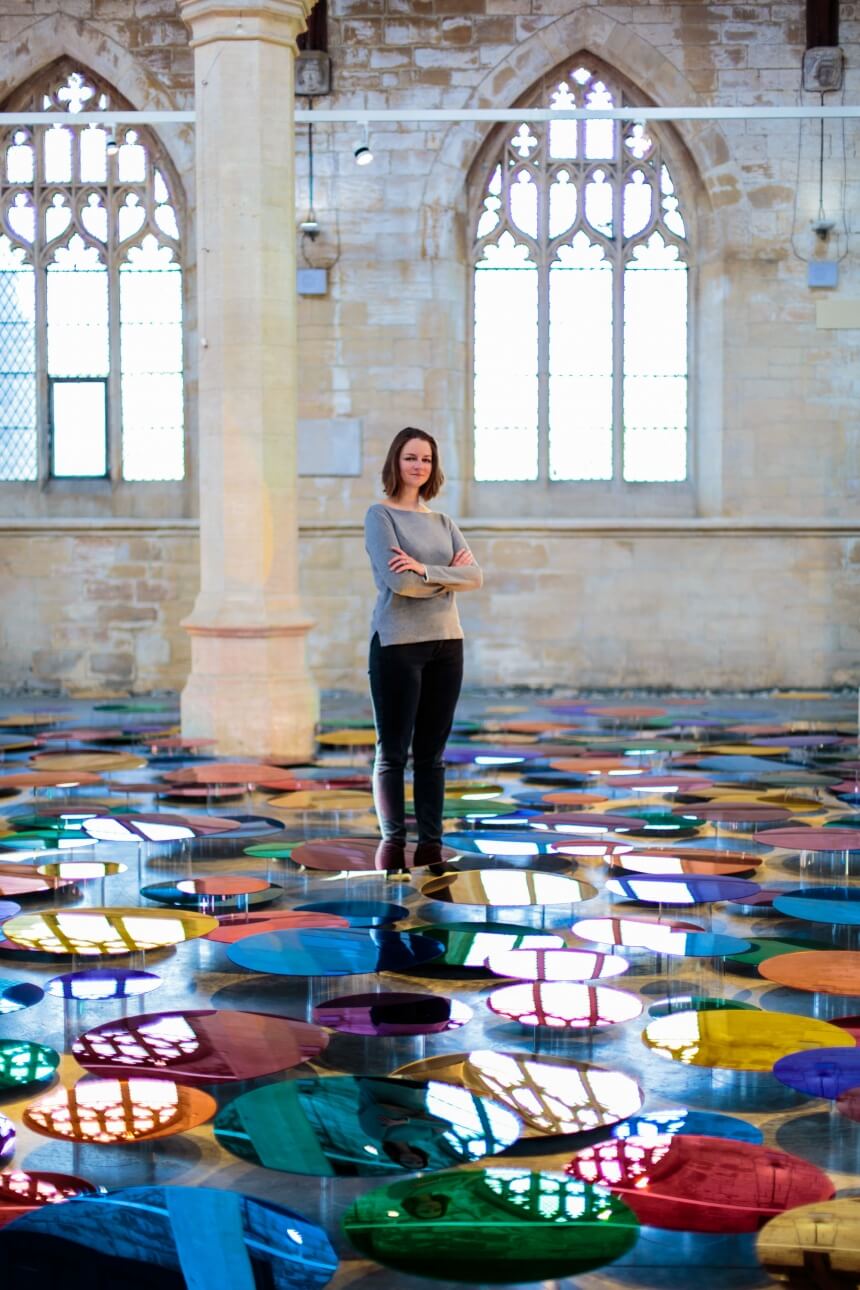 Presented at 20-21 Visual Arts Centre in Scunthorpe from 14 May until 25 June and St. Mark's Mayfair from 4 – 15 July 2016.