Although we often think of blinds as a window dressing for dull offices and family kitchens, over the past few years as technology and design capabilities has drastically improved, which has led to a revolution of new stylish blinds that wouldn't look out of place in any fashionable person's home.
So as blinds are in style, there are various types of new blinds on the market and new trends emerging. So to get a grip on the various style trends in the blinds worlds, we spoke to the team at DotcomBlinds to talk us through what is hot and what is not!
Day And Night Blinds
Day and night blinds are relatively new on the scene for blinds, as the name suggests they are perfect for use during day time and night time. They're made in a similar way to standard roller blinds, but have alternating strips of opaque blackout fabric and transparent fabric, and when the blind is rotated, the slats can align in a way that will block out light or align in a way allowing light to pass through the transparent layers.
As well as having the awesome function of alternating between letting light in and completely blocking light from a room, they also look very fashionable due to the look of the strips of opaque and transparent fabrics. The stripes will pair well in a room where stripes are part of the décor already and you can choose a colour that will match with your general design.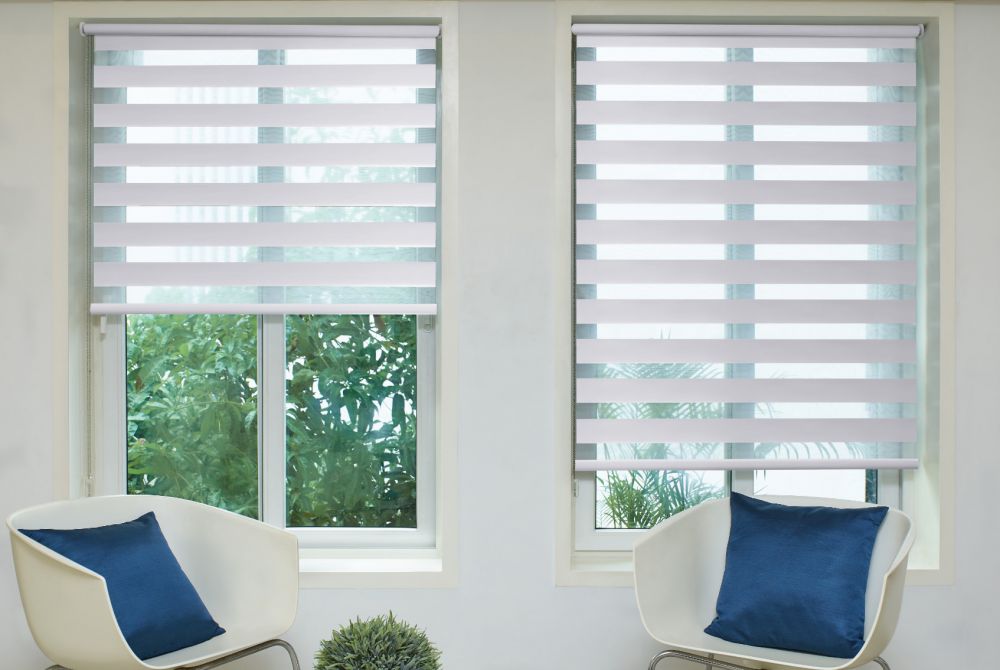 Double Layer Blinds
Another relatively new trend is double roller blinds, functionally, these are made to be similar to day and night blinds, in the fact that one layer of the blinds is a thinner voile fabric and the other layer is a thick blackout fabric. This allows you to alternate between which blind is deployed, during the day you can have the voile fabric blind deployed to let light in, the come bedtime put the blackout blind down to make your room darker.
These double blinds come into their element style-wise, because it is essentially 2 sets of roller blinds you can choose different colour combos for your blinds or to match your room's styling, opting for bright and bold colours like bright blue or yellow, or maybe a more sleek and understated colour like light grey or pure white.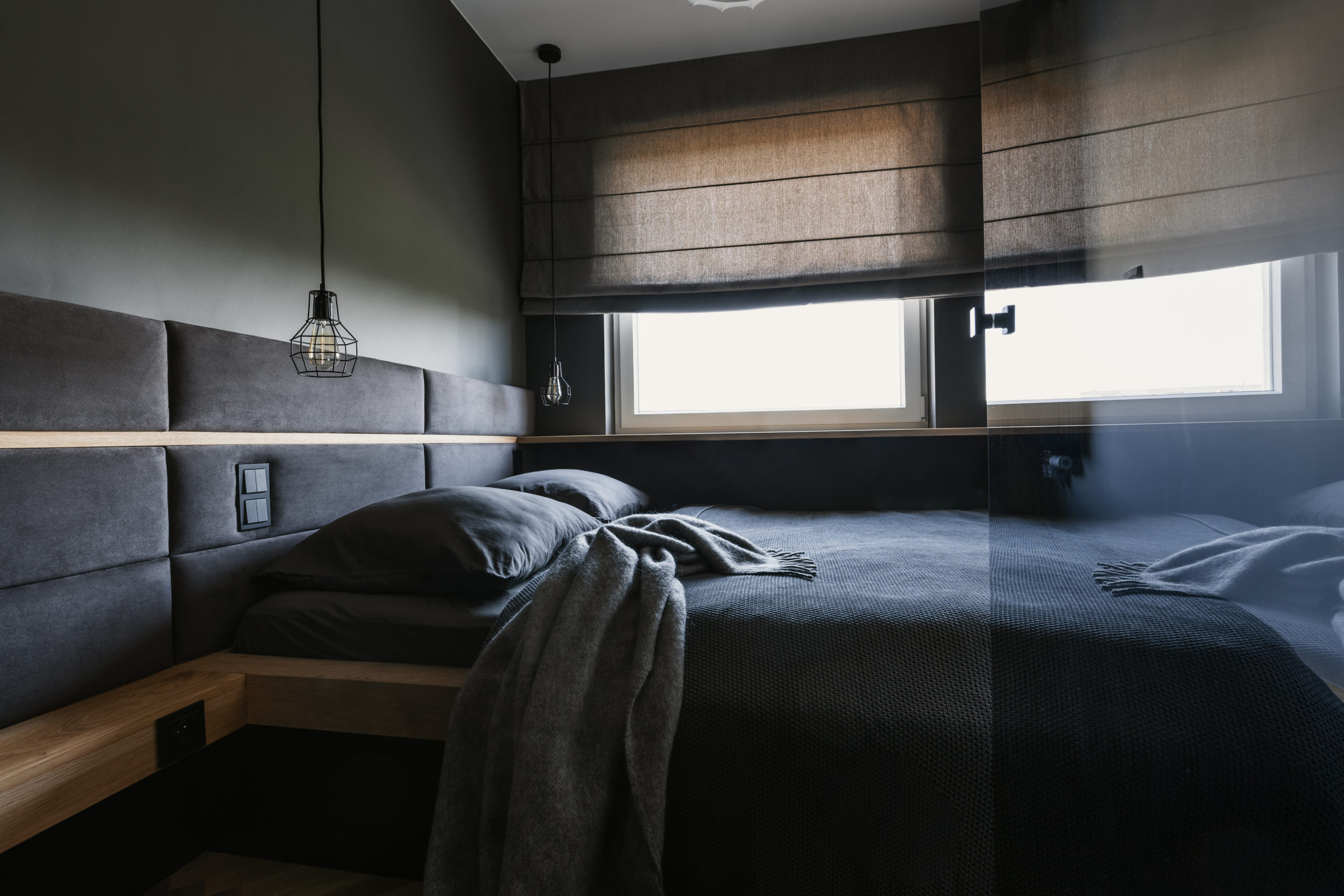 Patterned Blinds
Blinds with patterns have been around for years, after all, blinds are usually a simple sheet of fabric, so printing onto them or having the fabric made with a pattern is incredibly easy. So as long as there have been blinds, there have been patterned blinds, traditionally the patterns and designs were very ornate and usually associated with grandparents' homes.
But, as blinds have entered the mainstream for interior décor, the patterns have improved and you can get blinds with pretty much any pattern or design on them. Especially popular at the moment is the ranges of more floral based designs that give a nice natural feel to a room.