Melbourne is in for a contemporary art treat, with the unveiling of the first renderings of the NGV contemporary. Designed by Angelo Candalepas and associates, this new 30,000 sqm gallery will be Australia's largest and dedicated to contemporary art and design. It includes dramatic arched entries, a 40-meters-high spherical hall, and more than 13,000 sqm of display space – including exhibition galleries, an expansive rooftop terrace, and a sculpture garden with stunning vistas of Melbourne. On March 15, 2022, Victoria's Victorian and national galleries have publicly unveiled these breathtaking images for the first time – so get ready, Melburnians!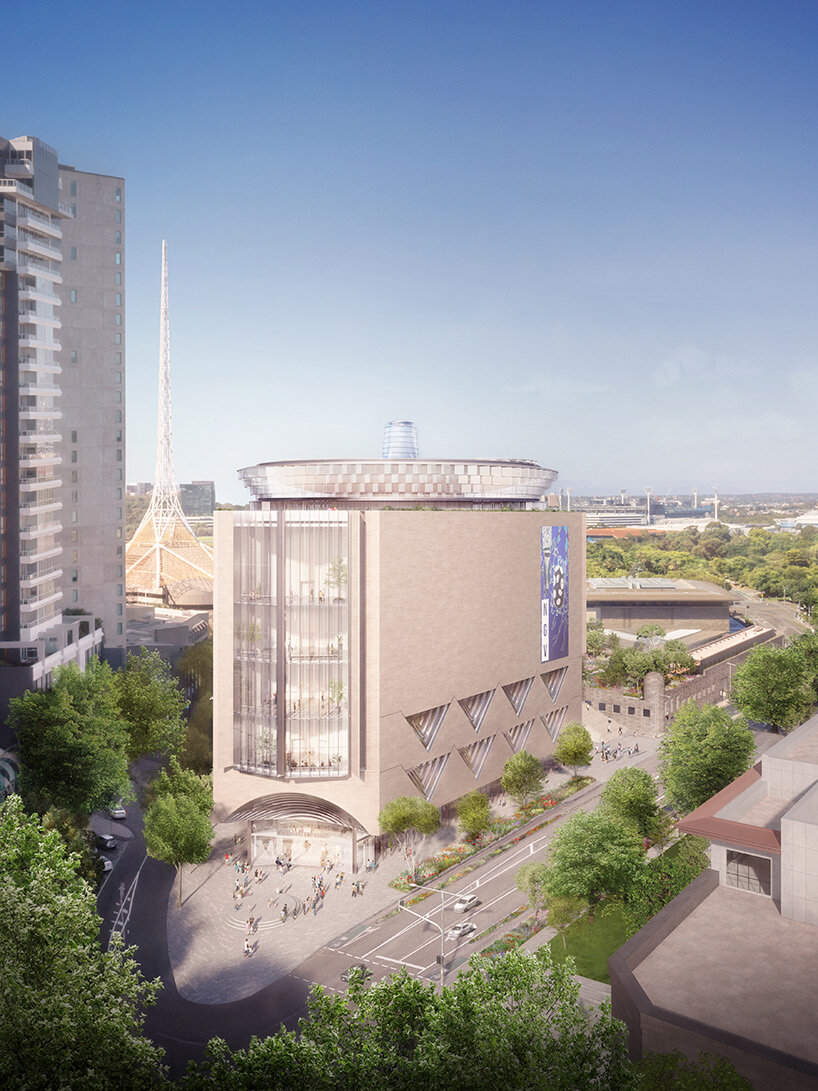 The plan by Angelo Candalepas and partners (see more here) is centered on a spherical chamber known as "omphalos" (the ancient Greek word for the center of the earth). The top of the structure tapers back to a point and then spreads out, creating an open area that spans more than 40 meters and links all building levels together with a lantern in the sky. The orientating hall, which is enormous in scale and will function as an enveloping gallery for large-scale artwork while allowing visitors to traverse the facility via a spiral walkway, is monumental.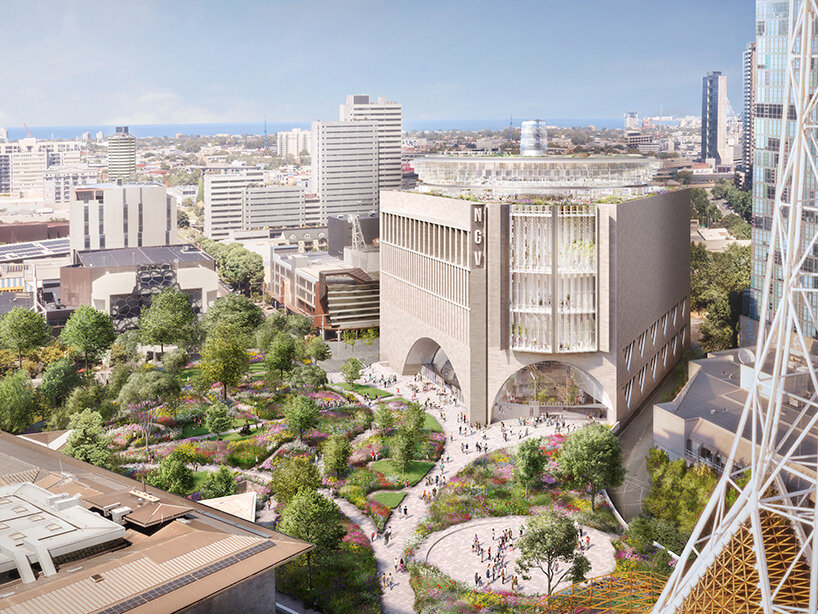 The expanded public parkland and new design store, including a unique café directly linked to the exhibition galleries, are part of the project. The project takes advantage of the building's unique position by incorporating a public rooftop patio and sculpture garden accessible from a roof terrace, restaurant, and members' room. The balcony has panoramic views of the surrounding public gardens and Melbourne's skyline.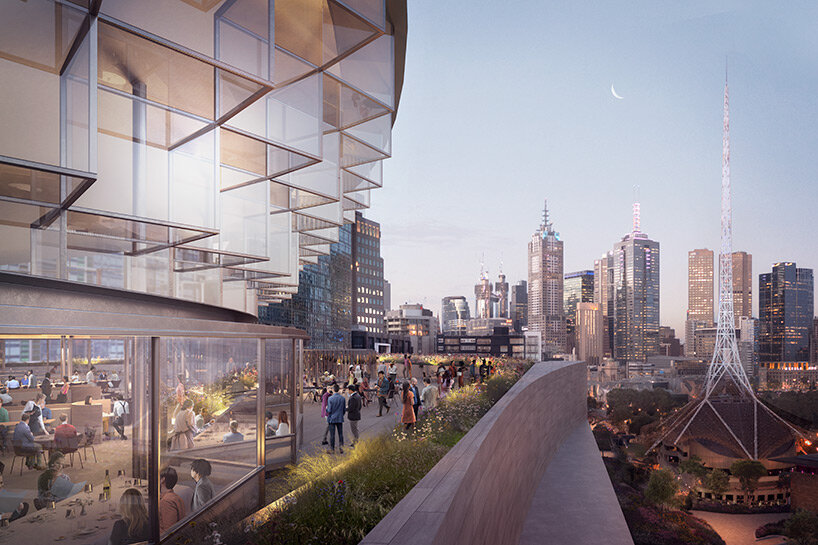 The proposed building, which befits a purpose-built, 21st-century gallery, features large, adaptable exhibition spaces with cutting-edge displays. The NGV will be able to offer both international blockbuster exhibitions and a dynamic program of thematic and focused presentations drawn from its permanent collection of Australian and international contemporary art and design in this way. The museum's educational and research facilities, studios, and laboratories to preserve art add to the total cultural experience it provides.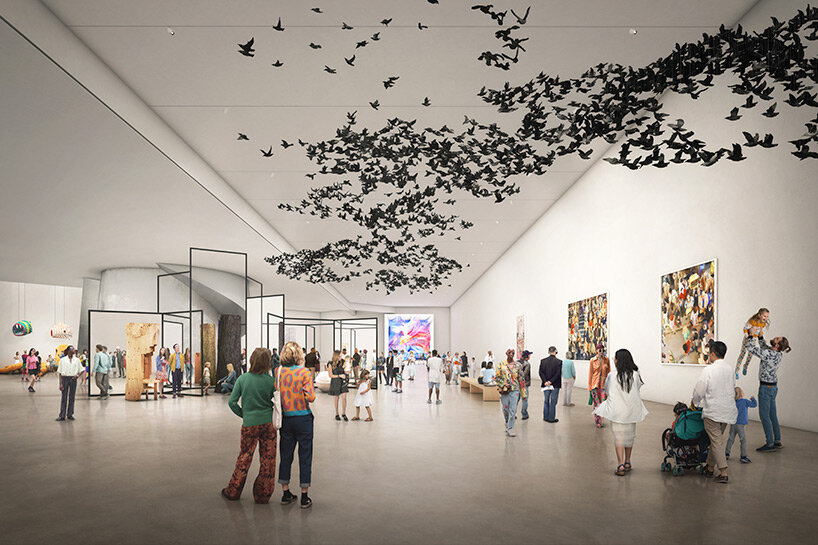 The NGV contemporary will connect the surrounding Melbourne arts precinct by bringing together the broader neighborhood and changing the city's urban experience. The design chosen for the contemporary pavilion provides a unique architectural gem for this complicated triangular site, with large arched public entries from the new public parkland, Southbank Boulevard, and the intersection of Kavanagh Street. The eastern façade of the structure includes a multi-level veranda, which connects the building levels and provides panoramic views over Melbourne.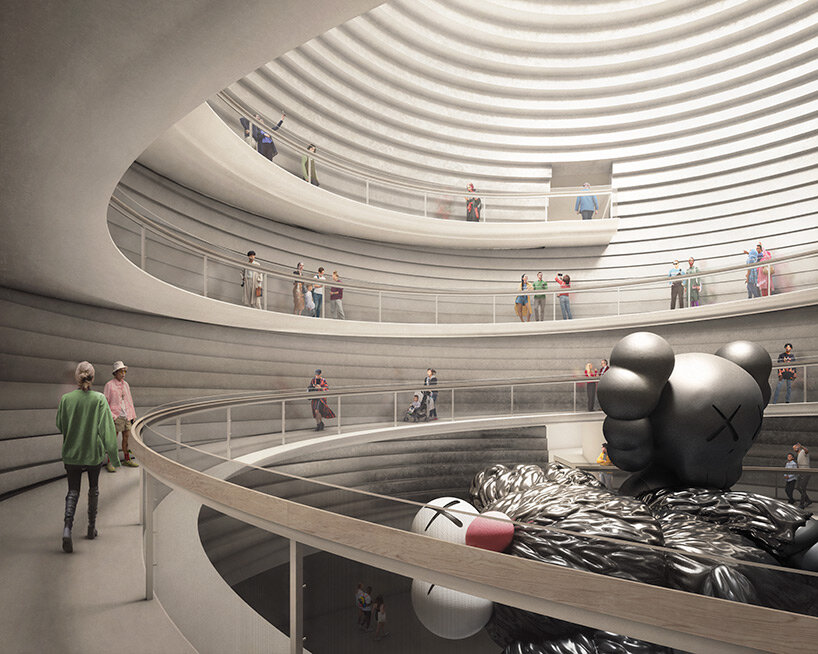 'The NGV contemporary collection is the country's next great cultural attraction, and it will be represented in Melbourne. This nation's art and design are important to all Australians fundamentally: they represent who we are as a society. This structure signals Australia as a major creative force in today's world.' According to the lead architect, this building will be a monument to our era's culture. Candalepas added, 'This project affirms contemporary Australia as a great contemporary nation with a considerable creative energy.'
'I'm hoping that NGV contemporary will touch all members of our rich and diverse community on a personal and emotional level, expanding their appreciation for the potentials of human creativity,' he concludes.