How are you planning to decorate your home for the winter? As it gets colder outside people tend to spend more time inside their homes under a soft blanket. Regardless of whether you like the winter or not, you should make your home appropriate for the season by decorating with cozy and warm pieces of décor and incorporating neutral colors.
Cozy Throw Blankets
Brr! The season is chilly. It's time to put away the thin summer sheets and break out the heavy cashmere blankets. Your linen closet probably has tons of heavy blankets stashed towards the back. No matter whether you want to face the cold or ignore it, it's here. The best way to arm yourself against this cold weather is with warm blankets.
There's really nothing more satisfying than wrapping yourself up in a warm blanket. When you're dusting off your heavy blankets, consider going the extra mile. Style your home with blankets that aren't only cozy but also trendy. If possible, find blankets that have snowflakes on them or include a snowman. This is a cute way to make your home more festive for the cold.
If you live in a particularly cold area, you might want to consider having an electric blanket in your home. These blankets are heavenly when you're waiting for the heater to kick in. Wrapping one around your shoulders is like sinking into a hot bath. They're a great way to stay warm and forget about the frigid weather. Or you can just turn up your boiler to warm your house.
Wreaths
Seasonal wreaths are very popular during the winter. They're an easy and affordable way to dress up your home and give it an earthy feel as well. You can find them at your local grocery store, party supply stores and many other places. Instead of just putting a classic wreath on your front door to symbolize the holiday celebration, why not purchase a few wreaths and place them strategically around your home?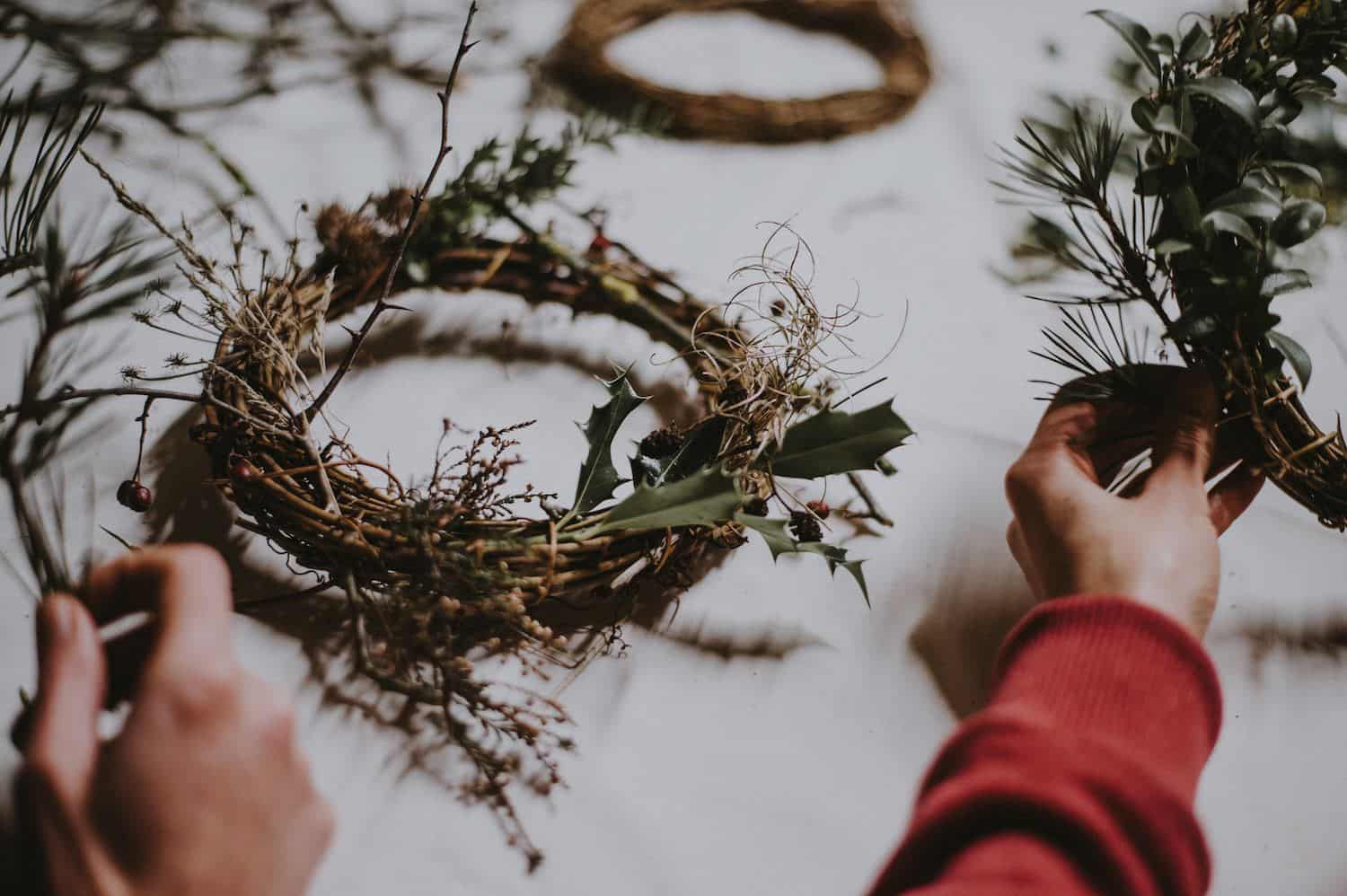 Consider placing a wreath on a bookshelf in your home, over your kitchen table and on a decorative mirror in your home. There's endless possibilities for you to creatively show off your wreath in your home. Keep in mind, though, that if you buy real wreaths rather than plastic ones, you should make sure they don't have any plants that could be toxic to pets.
Neutral Colors
During the winter people often gravitate towards soothing colors, such as light browns and greys. These colors add a more relaxing vibe to your home and can pair very well with a decorative wreath or gorgeous string lights. Brown and black are stunning when it comes to elegant furniture, expensive-looking walls and hardwood flooring. On www.housetipster.com you can find ideas on how to design a trendy and cozy home perfect for winter.  Don't forget about using white to lighten up a room, either! White reflects light, so rooms with white walls and furniture will seem brighter. In addition, white decorations can be a fun way to get people in the winter spirit. If you're a lover of color, don't feel as though you need to limit yourself to neutral tones only. Consider using a deep forest green as an accent color. This will remind people of the outdoors and pairs very well with a light brown or grey.
A Hot Cocoa Station
Who doesn't love hot cocoa? It's one of the staples of the cold season. There's nothing like coming in from the cold, cheeks puffy and ears red, to a steaming mug of hot chocolate. This simple tradition evokes a thousand childhood memories. Now, as an adult, you can make new memories with your family.
Why not set up a station specifically for making hot cocoa?
It's not as daunting as it sounds. You can start with the kettle for brewing hot water. Put a container of marshmallows and minty candies next to it. If there are any other goodies to add to the hot chocolate mix, give them their own containers.
Some people have several different kinds of hot cocoa. It's similar to coffee, which can be made a thousand different ways. The key to a successful hot cocoa station is to provide variety without being overwhelming. You should be able to make the perfect cup of hot chocolate, but you shouldn't be daunted by the number of choices in front of you.
Hot cocoa stations can also have cute decorations and color themes. They instantly make the house a little warmer.
A Gold and White Mantle
Not everyone is lucky enough to have a fireplace, but those who do should make use of it during the cold season. Fireplaces are a huge source of tradition when it comes to holidays. You probably put items of importance on the mantle so they'll be proudly displayed. But have you considered redecorating the mantle itself?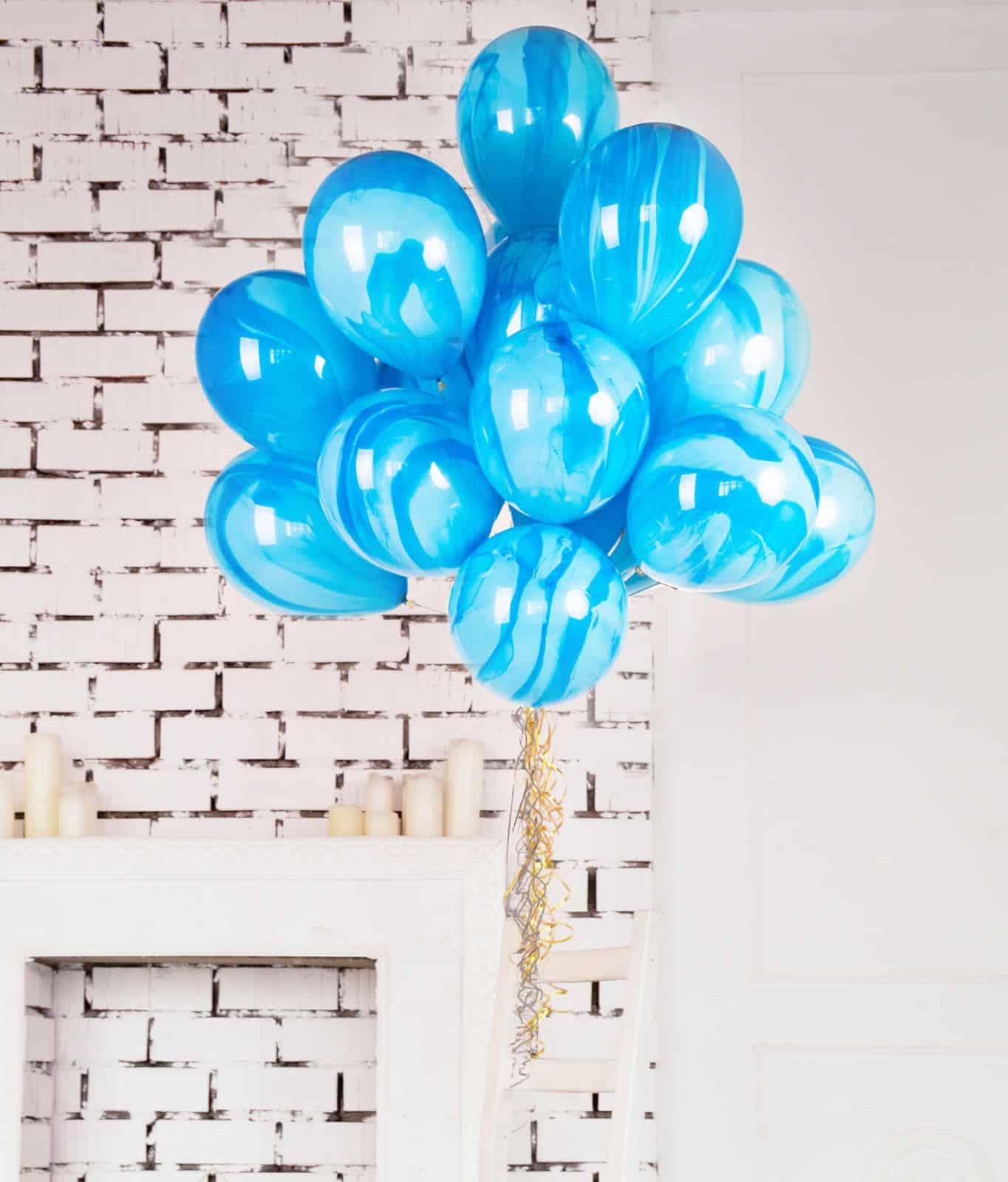 This doesn't mean simply placing a few seasonal decorations on the shelf. Think about changing your mantle's color scheme altogether. You could cover the shelf with gold paper or fabric. You could also introduce white accents. If you're feeling ambitious, you could paint the actual shelf: white primer followed by glossy gold.
Gold is a stunning color. In many ways, it's like a neutral-toned yellow, but it catches the light in a way other colors can't. A gold and white mantle will make your fireplace pop.
Winter-Themed Decorations
Winter-themed decorations can transform your house into a glorious ice palace. These are great because they can be put virtually anywhere in the home. There's endless potential for creativity. Maybe you buy supplies at a craft store and make DIY decorations. Maybe you don't have the time for an in-depth project, so you buy pre-made ones. Whatever the case, these decorations are great for giving your home a festive spirit.
Snowflakes
Use glittering, gorgeous snowflakes to make your house a winter palace. There are all kinds of different snowflakes. They can hang from the ceiling, be pinned to the wall, or rest on the furniture. If you have kids, cutting out paper snowflakes is a great bonding activity. Add some silver glitter to them so they catch the light and twinkle.
Twinkly Lights
Add some twinkly lights to your home to bring starlight into the night. Twinkly lights are another great option. Wrap them around door frames, windows, your mantle, and your banister. These lights come in all different colors. You might go with a wintry-themed ice blue or frost white, or you might want a brighter rainbow. It's up to you!
Word Art Signs
Peaceful signs proclaiming "JOY" and "LOVE" and "HAPPINESS" have a great place in the house. They imbue your environment with tranquil energy. Hang a positive word art sign above your bed to start every morning on a positive note. You have your choice of colors, themes, and patterning, so you can find a sign that completely suits your aesthetic.
In the end, your house should look the way you want it to. It should be a reflection of yourself. Celebrate the season by making your living space full of creative, positive energy.
No matter whether you use a festive wreath, icy colored lights, fun rainbow patterns, or evocative letter art, you can make your house reflect your favorite parts of the season. It's a decoration and craft project that you can put your heart into!