Over time, your bedroom may start to feel lacklustre as your style changes and evolves. You might be wondering how you can revamp it and bring some new life into the room. According to This Old House, there are lots of bedroom renovations that you can do yourself such as building a frame for a fabric wall print. If you want to completely transform your bedroom, keep reading and discover easy home projects you can do to give it the overhaul it deserves.
Brighten Up The Walls
The most obvious way to spruce up your bedroom is to change up the walls. You could go for something really bold and incorporate bright colours into your theme. Or if you want something a little more understated, you could try more neutral tones or simple patterns. Don't limit yourself to just paint either. Wallpaper has come on leaps and bounds over the years, with so many gorgeous designs to choose from that aren't only ditzy florals. You could even do one accent wall to add a touch of personality to the room. For example, you could go for a muted lemon on all the walls bar one, and then hang a bright botanical wallpaper on the bare wall. This will give your room a finished look and brings a more thorough interior design feel to the room.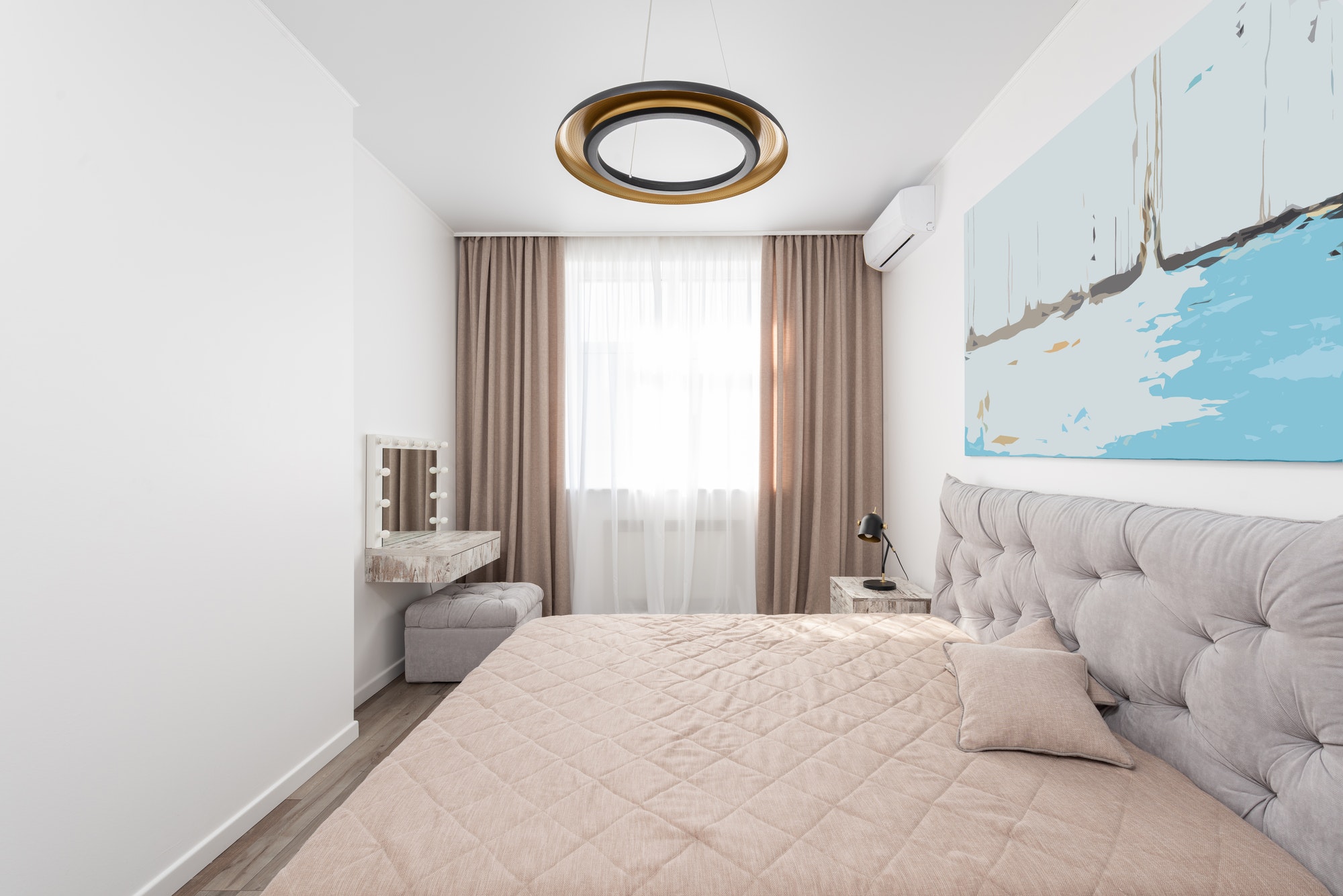 Get Artsy
Once you've upgraded your wall colours, you could then look at how you can make them even more interesting. Try creating a feature wall of all your favourite art and hang them up in quirky frames up to really showcase your artsy side.
Upgrade Your Lighting
Lighting is super important in the bedroom as it can totally transform the room. Too bright and the room will feel too cold and clinical, but too dark and you won't be able to see properly at night. You could go for something a little more modern like a chandelier and bring some sparkle to the room, or you could scatter smaller lamps about the room to create a cozy, relaxed vibe. You could even fit extra lights into the walls near the bed to use as a reading light at night. Make your lighting practical as well as pretty and you'll soon have a perfectly lit up room.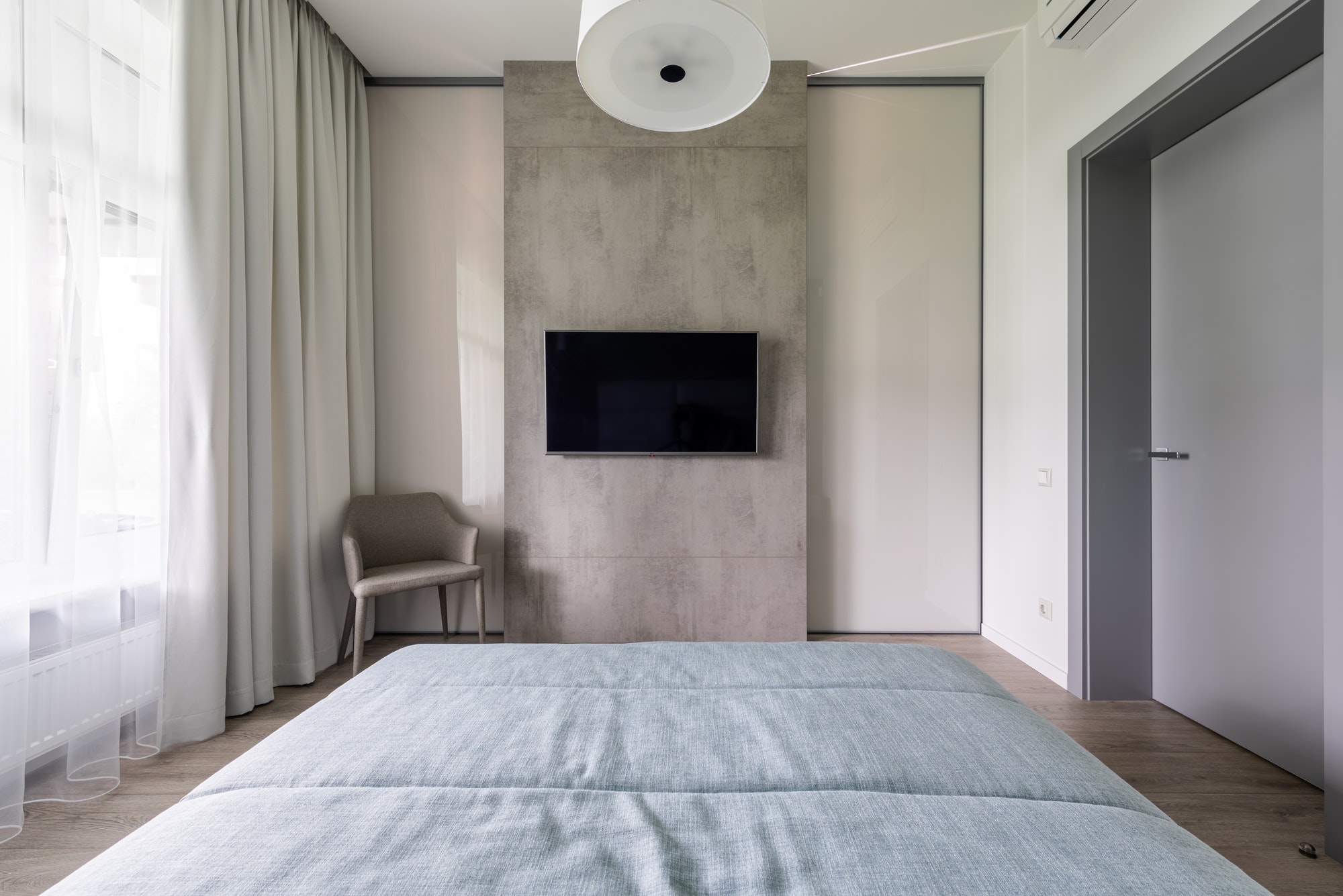 Switch Up The Flooring
If you have carpets, why not switch to laminate or wooden flooring instead? Switching up the type of flooring you have in the bedroom can elevate the room's overall style and make the space feel more open. If you find that your room is particularly cold, you might benefit from changing to carpets, or adding rugs to your existing floor. Rugs can also be great for adding layers to a room and they can be an easy way to add a pop of color without commitment. If you're unsure about a certain colour, a rug can be a way to ease yourself into it and see how you like it in the room. Flooring can often be overlooked in the bedroom, so why not put some of your focus on it and see what a difference it can make. 
Create A Sitting Area
Although the bedroom is mainly for sleeping, why not create a brand new area that has a completely different purpose. You could go for a vanity area that allows you to get ready with ease, or you could even create a reading nook complete with a chair and bookcase. Reading corners can be a brilliant way to incorporate more furniture into your room without cluttering it too much. You'll want at least a comfy chair, an interesting bookcase, and a lamp so you can see at night. Renovating your room to have a dual function can really have an impact on the completed style of your bedroom.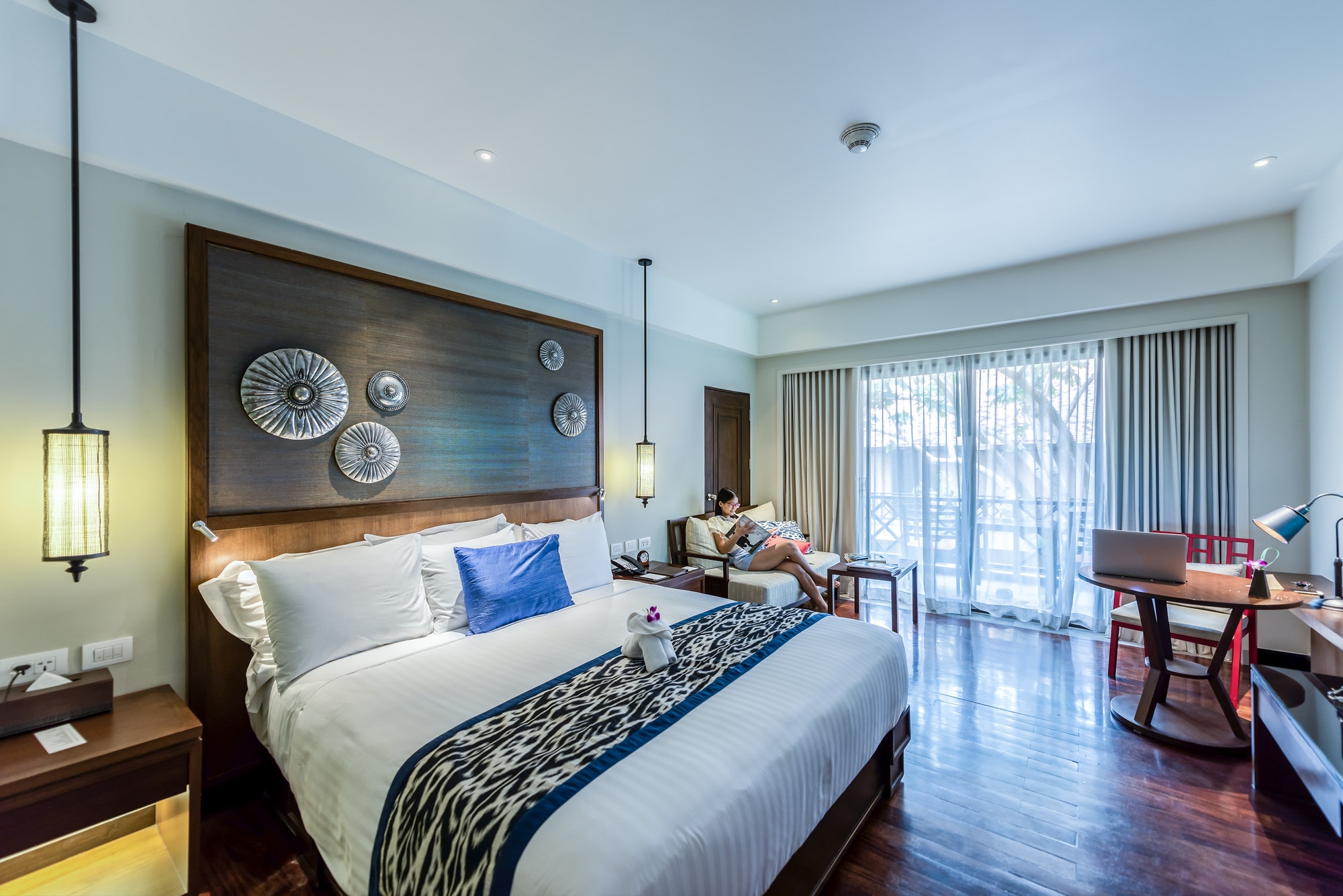 The Only Way Is Up
Just like the flooring, people tend to forget about their ceilings. However, they can actually be a great way to renovate your room without too much effort. For instance, you could paint the ceiling a different color from your walls, or you could paint it the same to make the room feel taller. You might want to go for a quirky design and paint the ceiling but bring the color down onto the walls a bit. This can add a geometric feel to the room and help modernize it too. If you're feeling extra fancy, you could install faux beams. Not only will these add a new level of design to your room, but they'll also make the room look complete. Don't forget about your ceilings and give them a renovation as well.
Renovating your room doesn't have to be difficult, and a few small changes here and there can make the world of a difference. We spend a lot of time in our bedrooms, so it's only right that they get renovated every so often. Having a gorgeous room will make the time you do spend in there much more enjoyable too. So, what are you waiting for? Get renovating!