The bedroom is the ultimate place for you to relax. Whilst the priority for most when decorating is areas like the kitchen and the living room, we have to make sure that our own rooms are well kitted out too. Although the majority of the time in the bedroom is spent sleeping, there is a lot of time spent each year, relaxing in this space and shutting the world out for a little while. This is why you should look to find online stores and keep your eyes peeled for great items for the space, and here are some ideas as to what you could buy.
Natural Baskets
There is something so natural and delightful about using wicker baskets in the bedroom, and they oddly have a soothing feel about them. If you visit Papaya you will find a large range of baskets that can be used for laundry or storage and you could even fill them with design features like plants and cushions.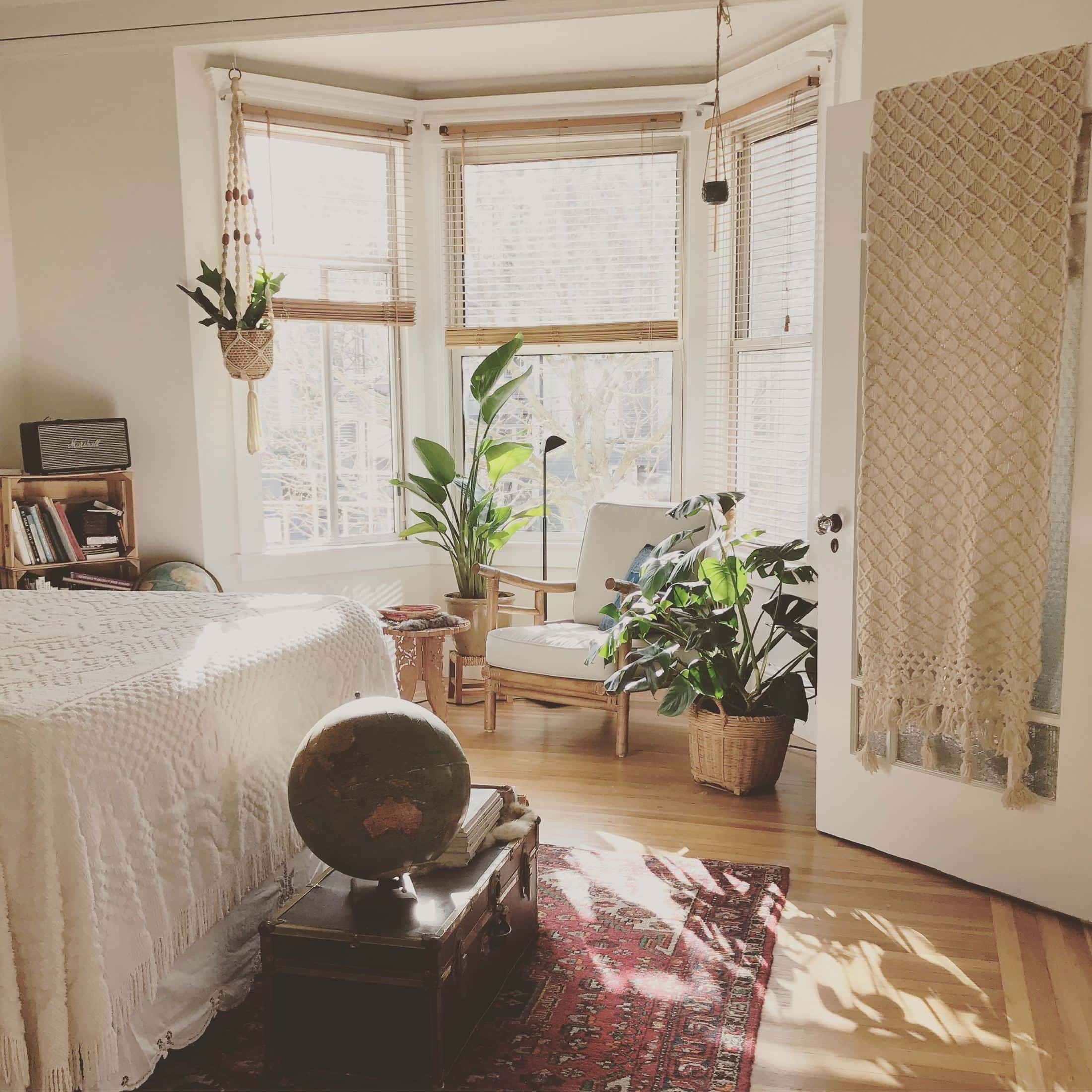 Photo String Lights
One of the coolest products which have come across our desk of late is these awesome photo clip lights, the ideal way to brighten the room with the faces of people you love. Think fairy lights, but better made, and with small clips beside each light illuminate those images. The best part about this product is that you can get multiple sets to keep on filling up that wall.
Mason Jar Flower Pot
We love some DIY solutions and that is exactly what you'll find with this Mason jar flower pot. Simply varnish some wood to the color of your bedroom, place a hook and hang your jar from there. Once you have done this, add some solar fairy lights to the jar, put some faux flowers inside, and hey presto, you have an amazing DIY flowerpot in the room.
Digital Planetarium
Many think that having stars beamed onto the ceiling is only something which we do for kids, but it doesn't have to be the way. In fact, there are some seriously high-quality planetariums out there on the market, which are packed into a tiny LED globe. When the time comes to relax on an evening, simply power up the planetarium and you will have the whole night sky right there on the ceiling.
Indoor Fountain
What better way to relax with a book in bed than to have your very own relaxing fountain by your side? Well, we can't think of much better than this at all. The best part is that you don't even need much space for this, and there are some gorgeous fountains to choose from which really don't occupy very much space at all. Make sure that you switch it off before bed, as the trickling water could wake up for a bathroom trip!
Which of these items would you be happiest in your bedroom? Let us know in the comments section below, we'd love to hear from you.