The most recent architectural addition to Norway's scenic tourist paths is a rest area with the most scenic toilet in the world that sweeps up from a poured-concrete viewing terrace.
Oslo-based studio Haugen/Zohar Arkitekter (HZA) designed the Ureddplassen rest place for a Website across the Helgelandskysten Norwegian Scenic Route from the northern region of Gildeskål.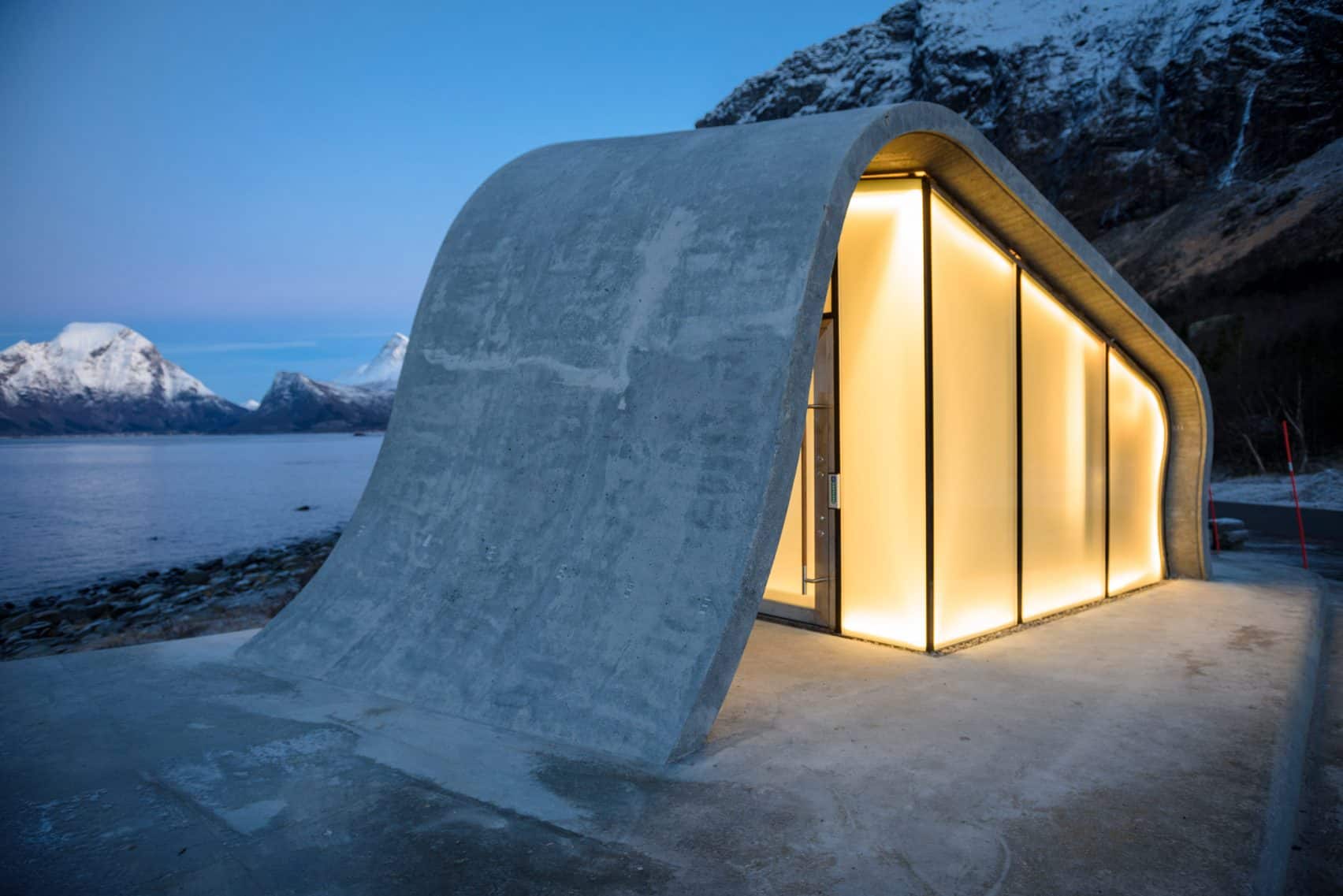 Ureddplassen is famous for tourists and local residents as it provides a beautiful place to observe the northern lights in the winter and the midnight sunlight.
The entire area has been upgraded to create a better experience for travelers heading north on the coastal road.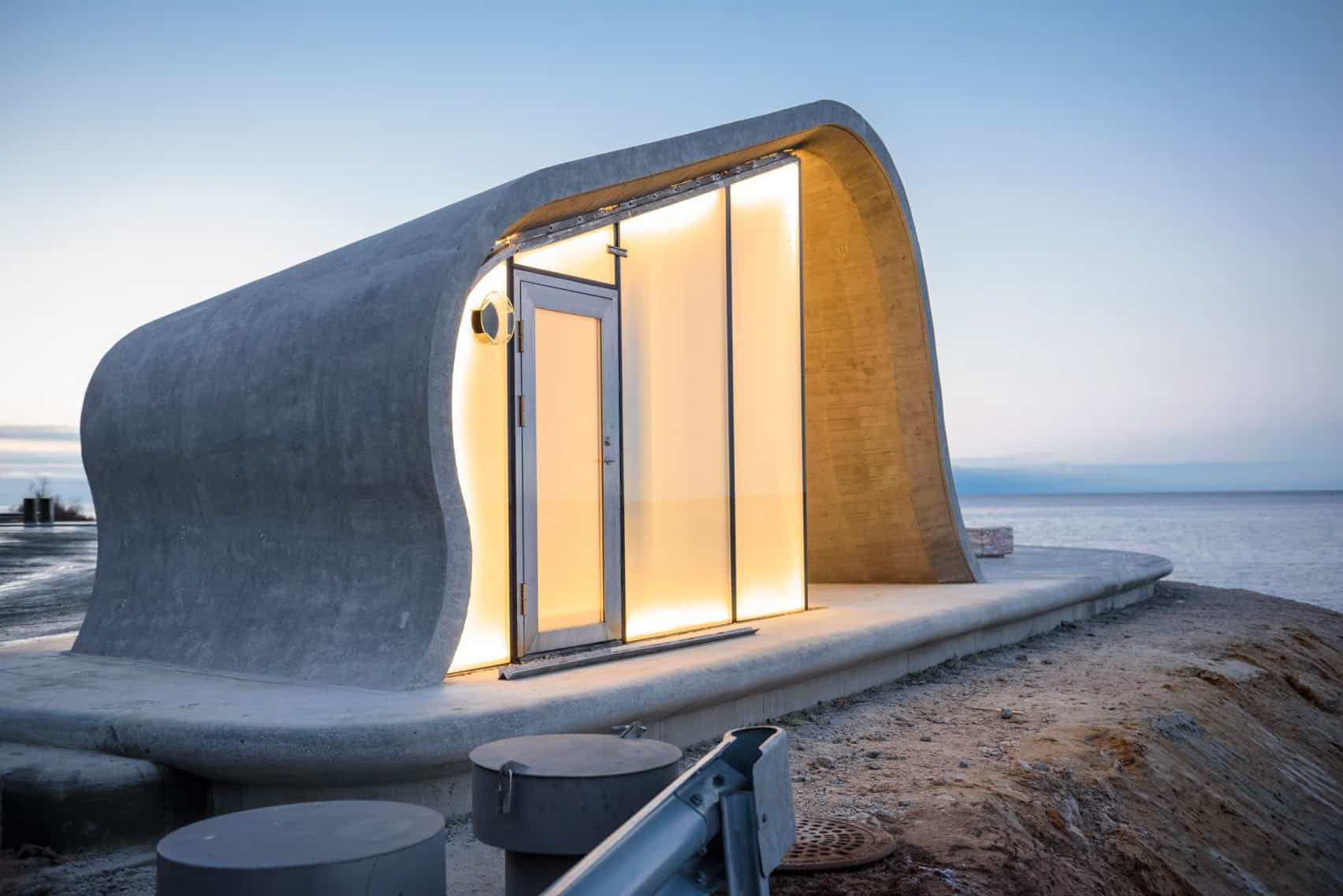 The terrace comprises a cast-concrete slab that follows the edge of this curving terrain and divides the freshly re-laid asphalt car park in the adjacent pebble beach.
A series of prefabricated concrete measures create an amphitheater that extends down from the terrace to the coastline. The measures are staggered in areas to make seating platforms looking out throughout the water.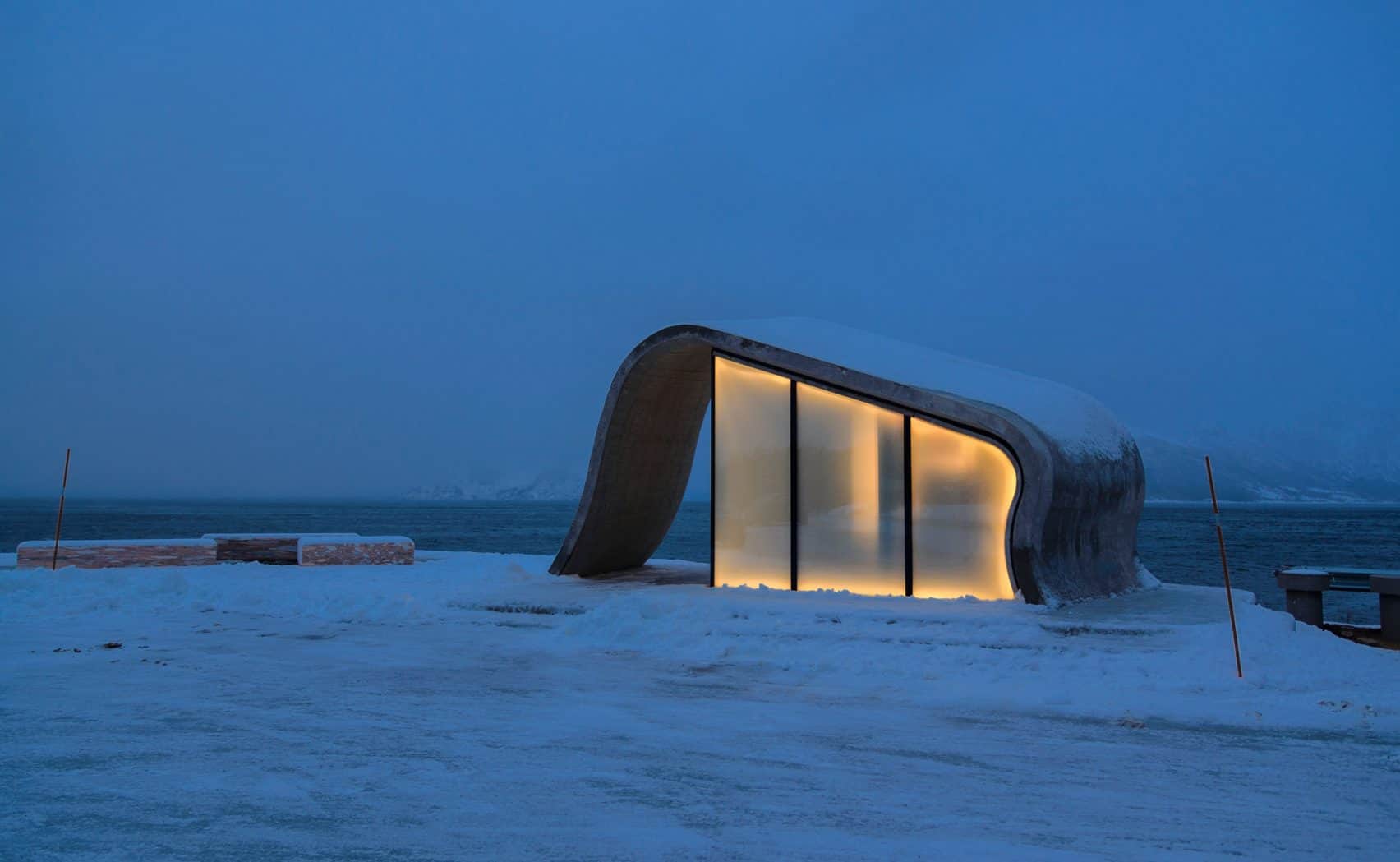 "The view from the measures is unique, and there is ample seating well protected from traffic noise," said Steinar Skaar, route manager of Deadly Scenic Route Helgelandskysten.
The lay-by also comes with a memorial built in memory to the 42 team members who lost their lives when the submarine Uredd was sunk during the second world war.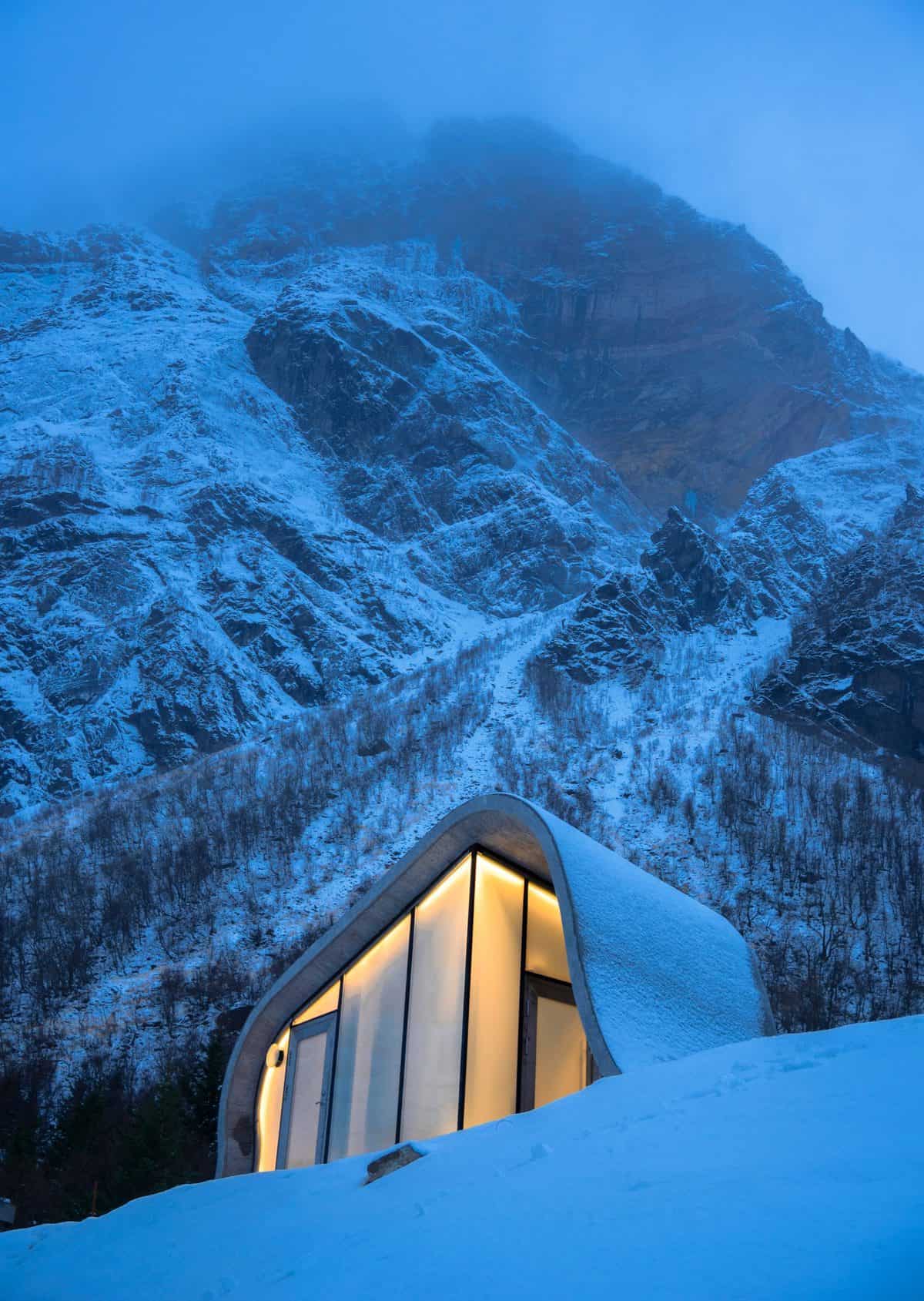 As part of the undertaking, the museum has been transferred to a much better location and given a new base made from local Fauske marble. The identical rock is used to make monolithic chairs with curved edges that are sprinkled along the fringe of the new patio.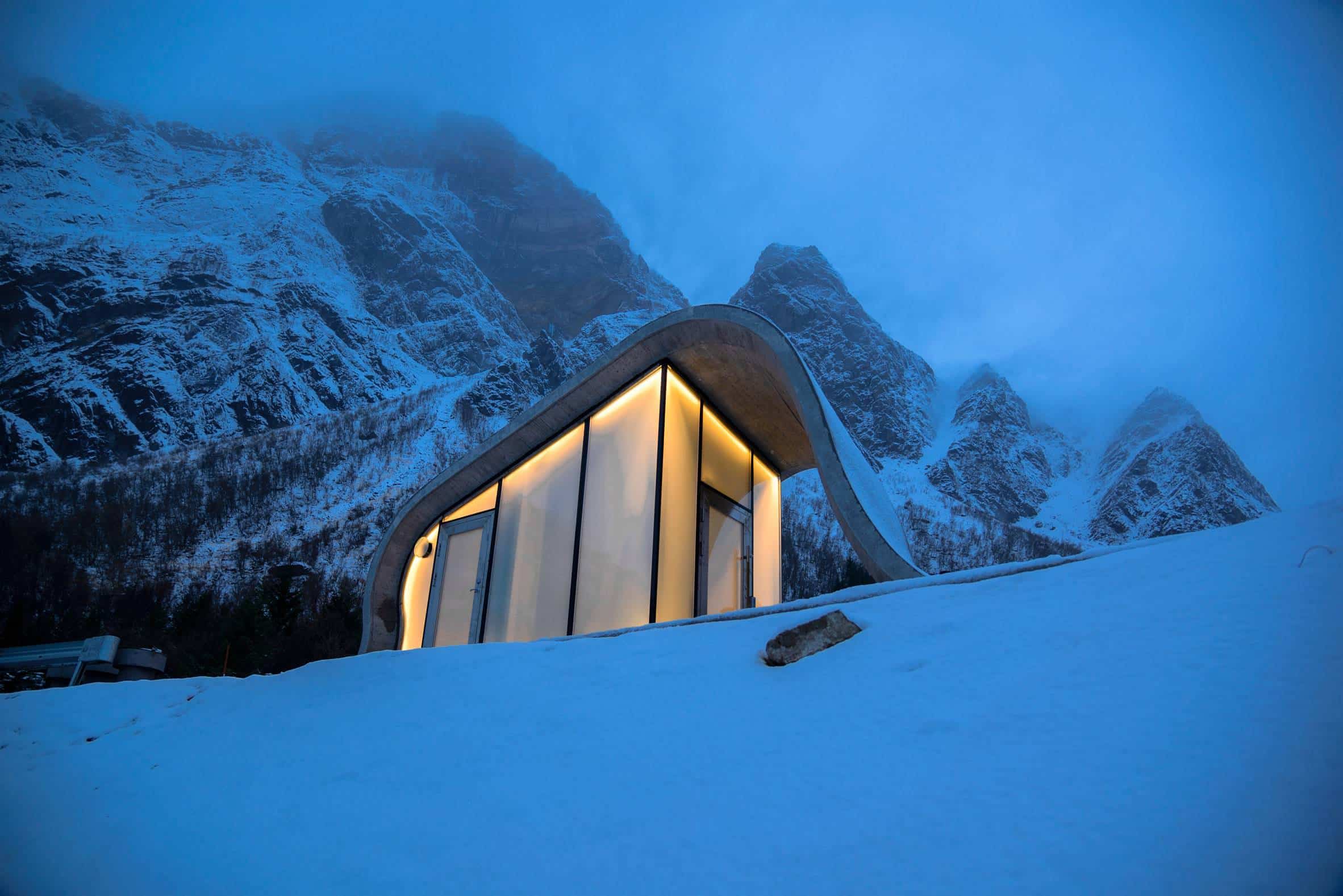 At the other end of the patio in the Uredd memorial, the concrete coating appeared to have been sliced and pulled up to make a roof of an accessible toilet.
The wave-like form makes a covered entrance beyond the bathroom, which is lined with translucent glazing therefore that it glows like a beacon when illuminated from within.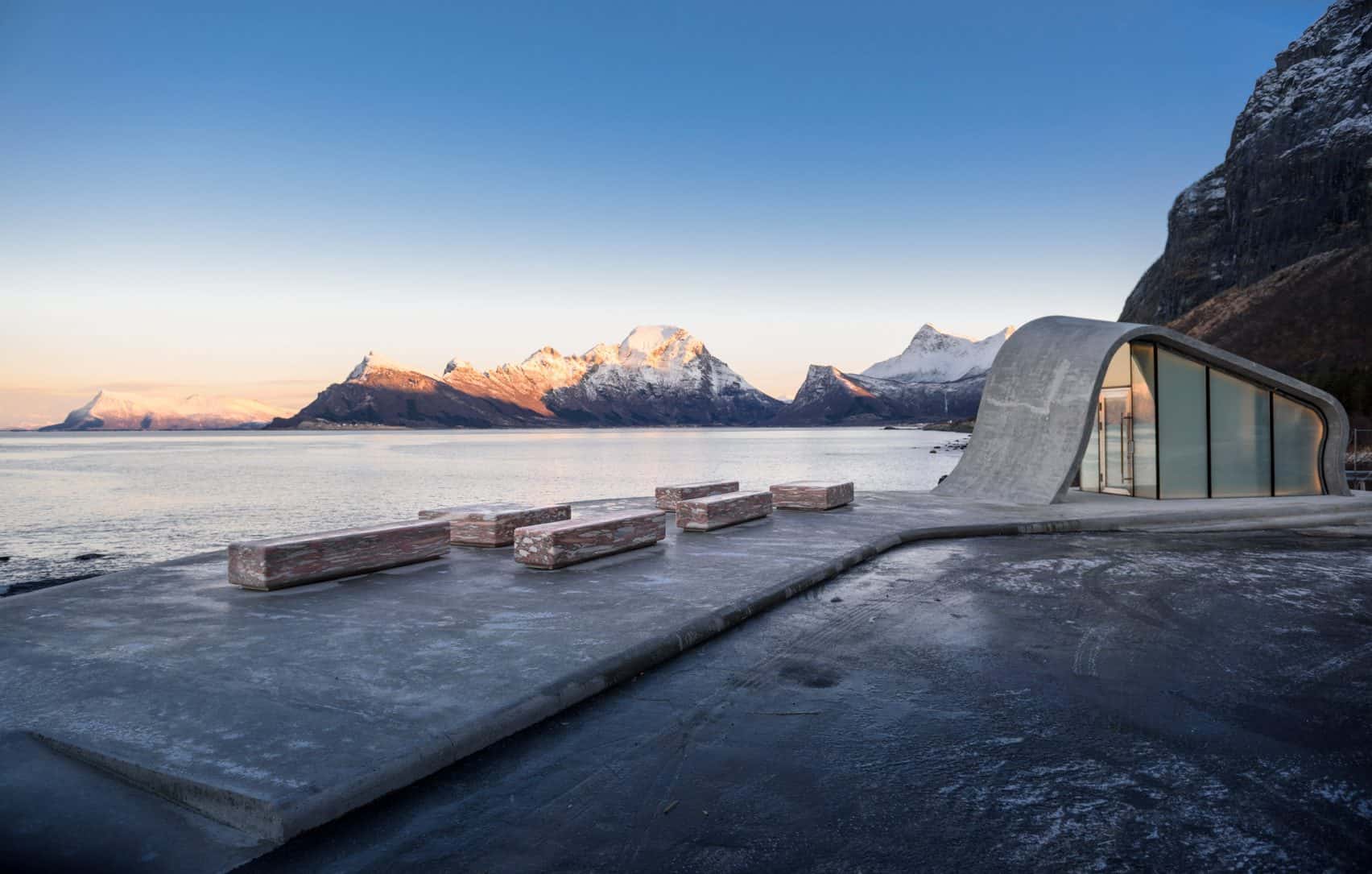 The complex forms achieved with poured concrete give the project a feeling of consistency and a topographic quality which complements the rugged surrounding terrain.
"The concrete works in connection with the building and the amphitheater have been complex, but we are delighted with the results," Skaar added.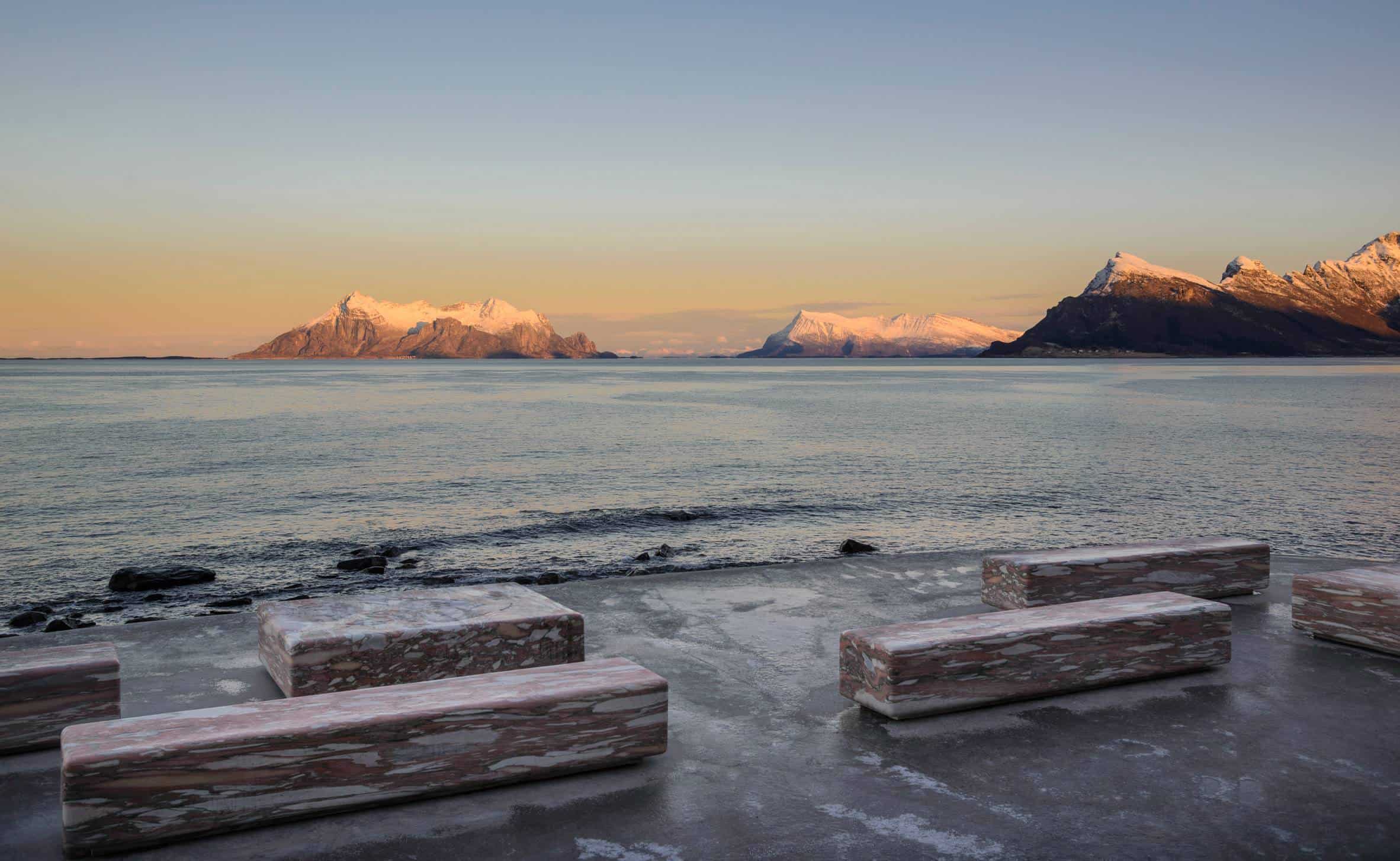 "With the local contractor, we've succeeded in highlighting the qualities which the architect and the landscape architect intended."
Norway's 18 scenic routes are known for their outstanding scenery, as well as the Norwegian Public Roads Administration incentives leading architects to create attractions and facilities along the streets.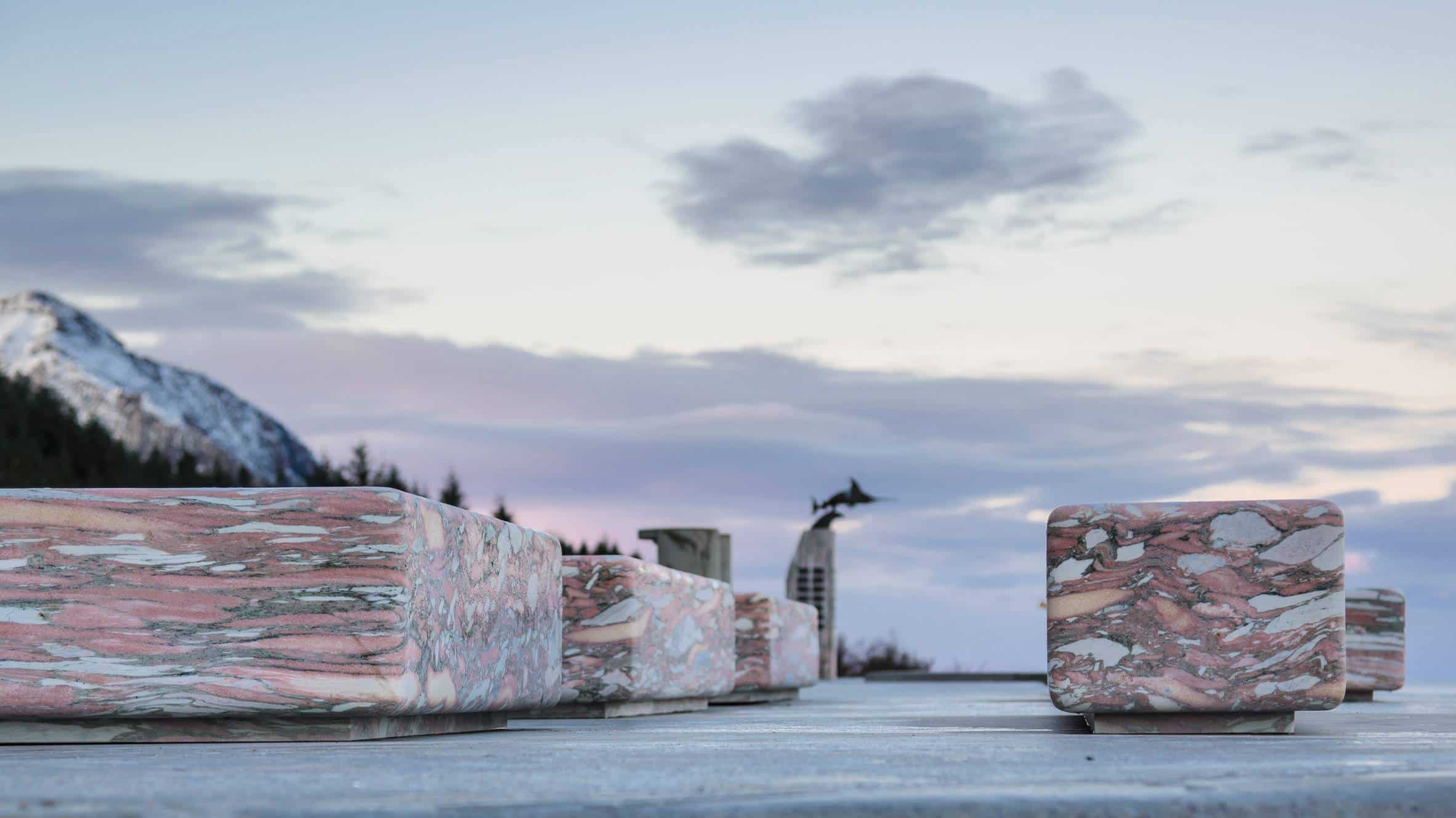 Past projects have included a cluster of buildings backed by slim stilts which Peter Zumthor designed to get a historic mine, also a toilet block close to a favorite waterfall using a glazed floor panel that overlooks onto a lake.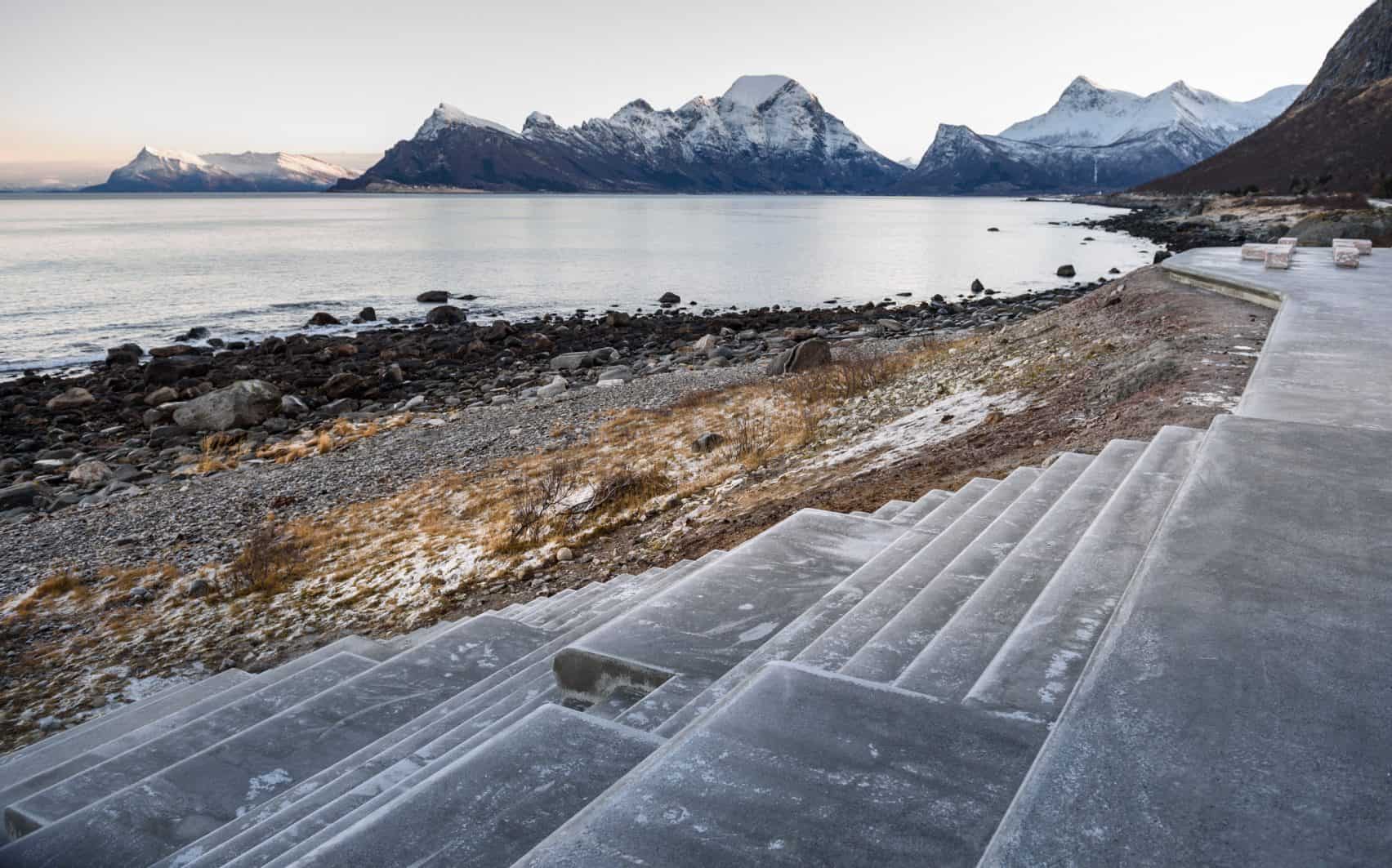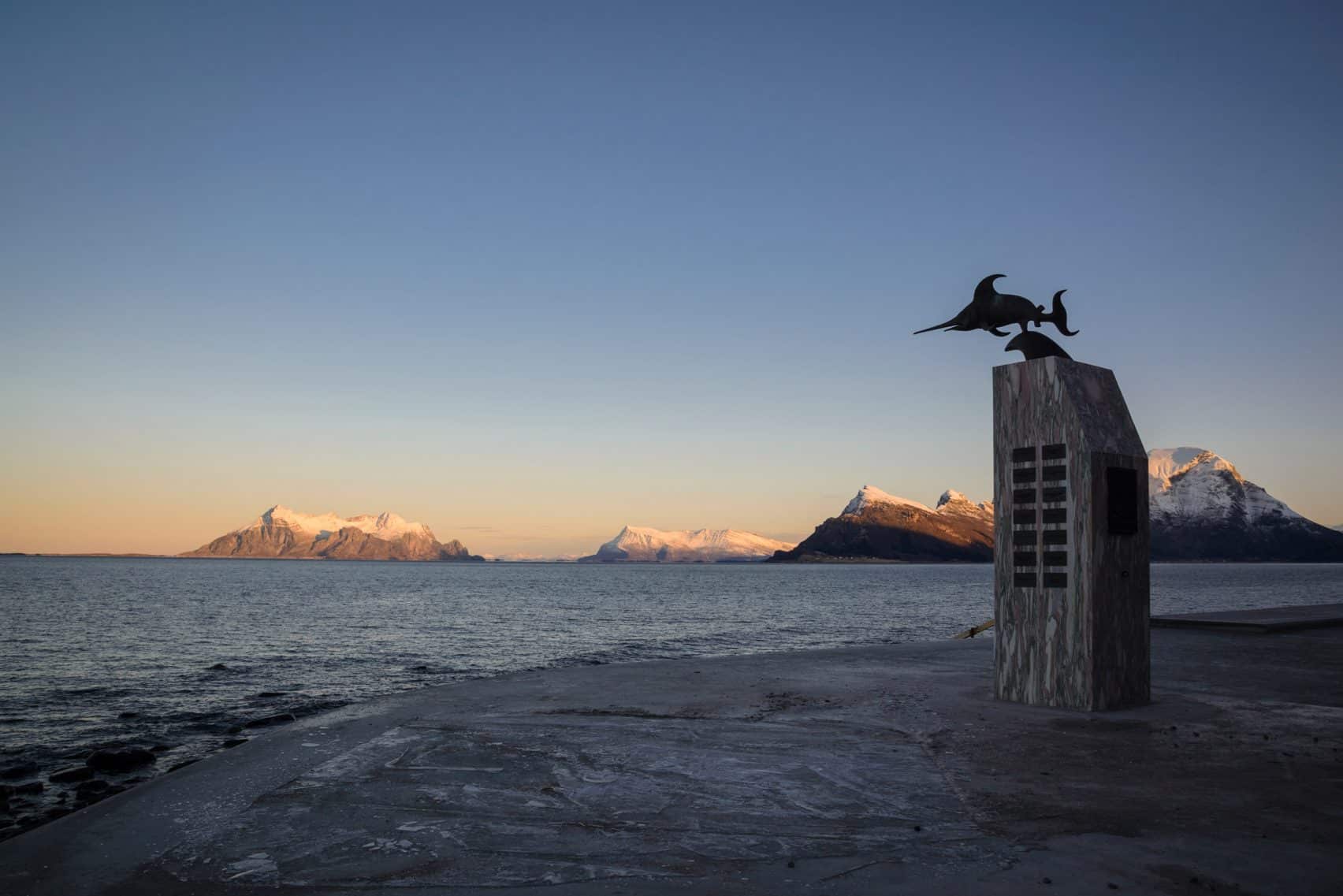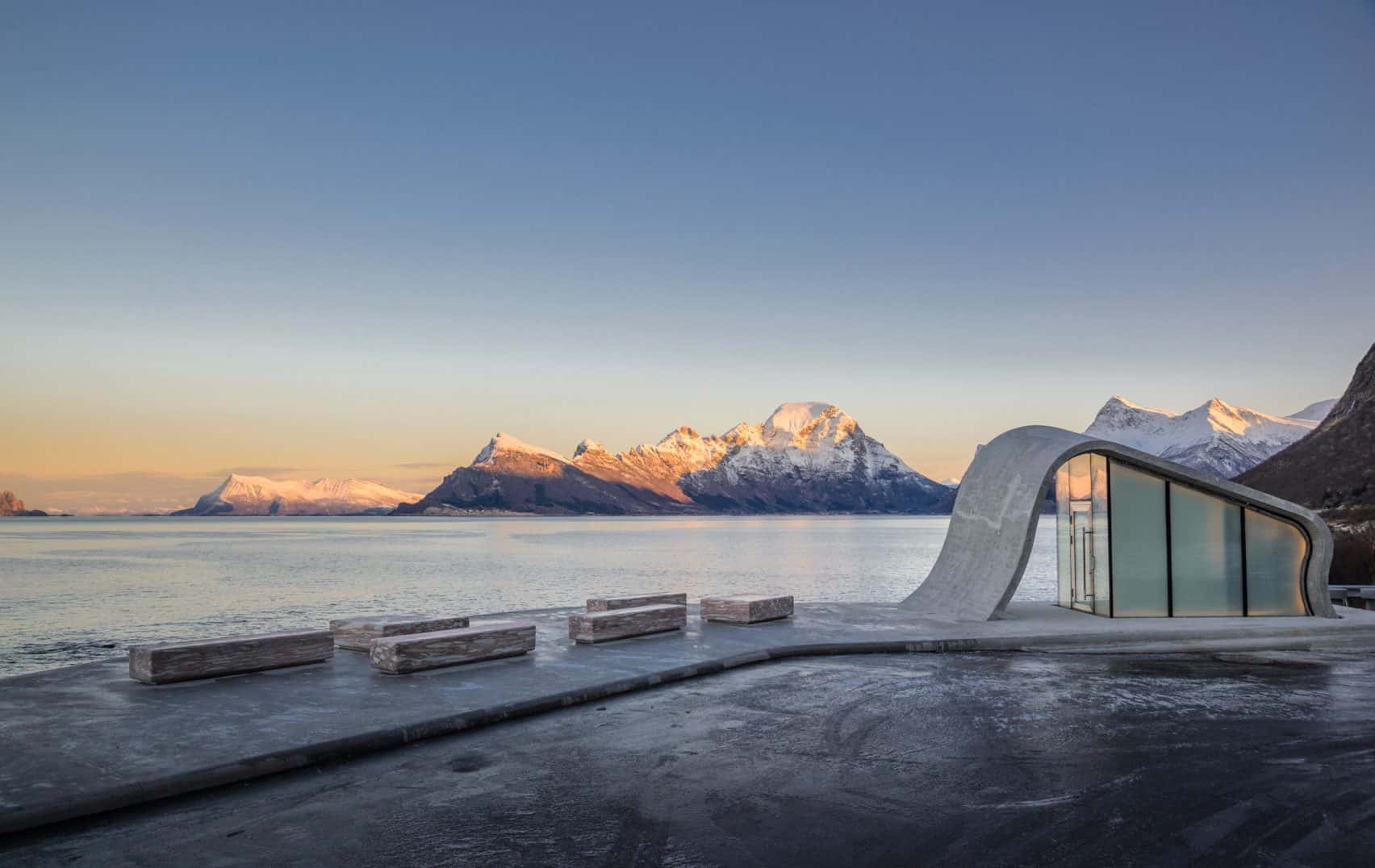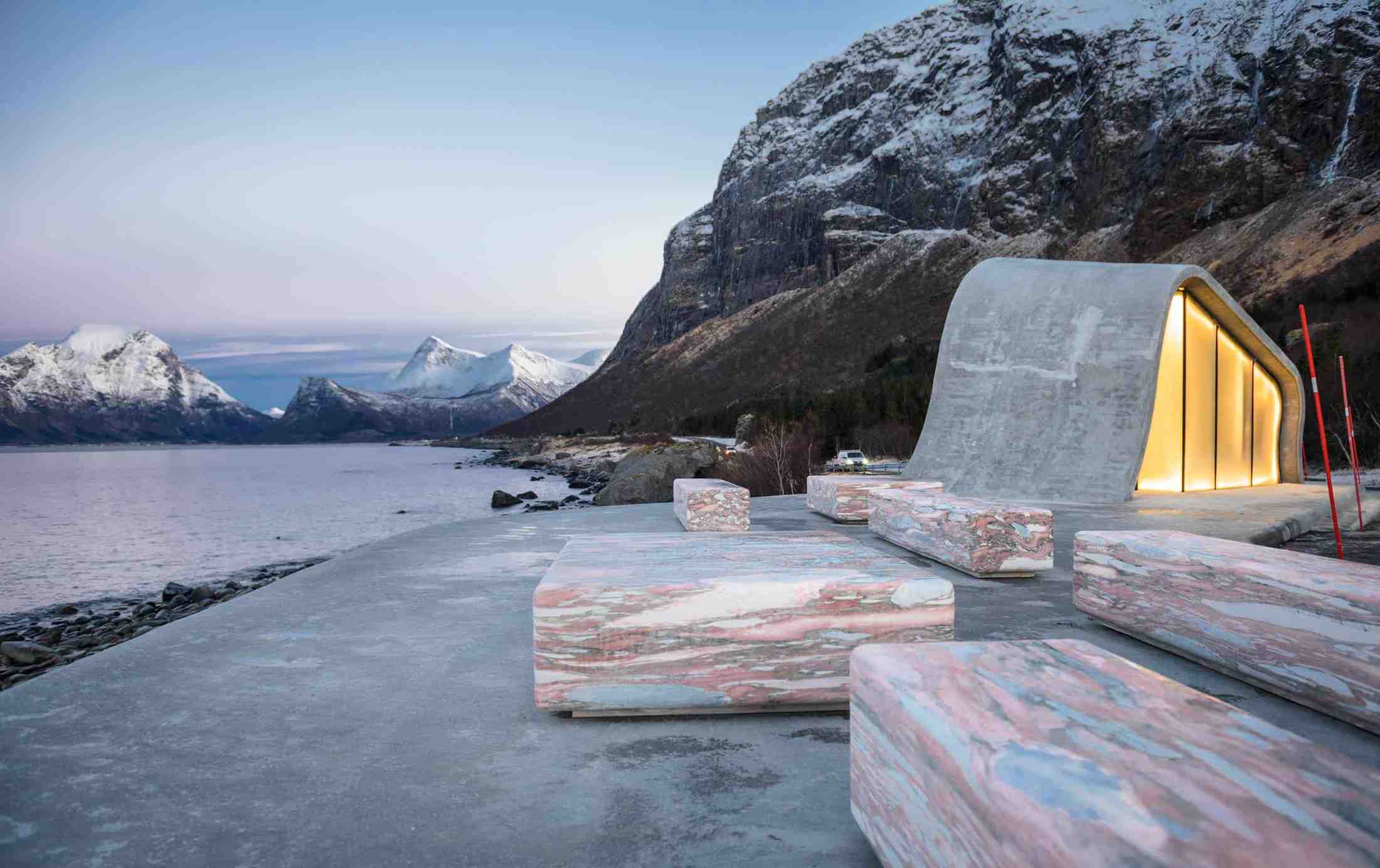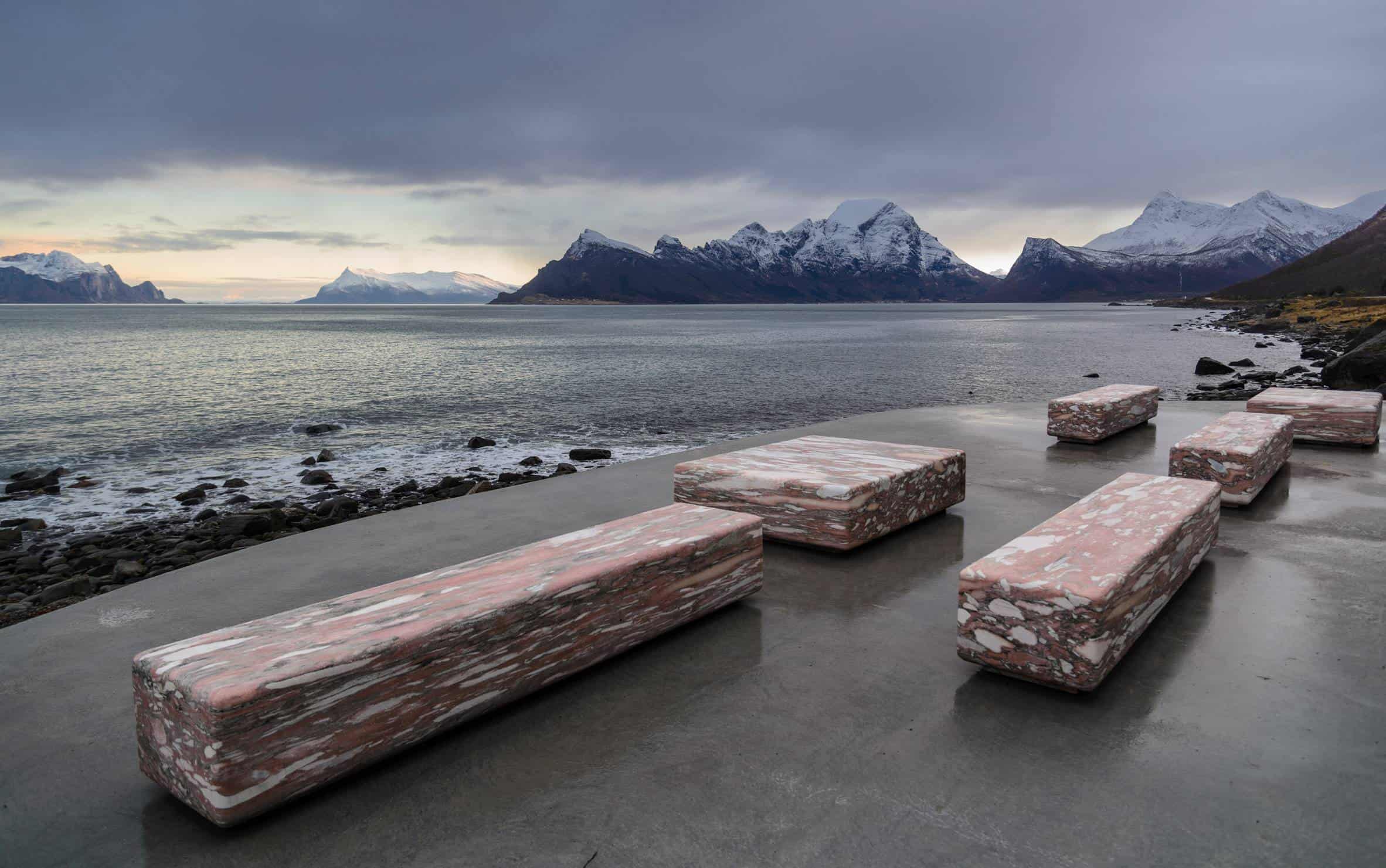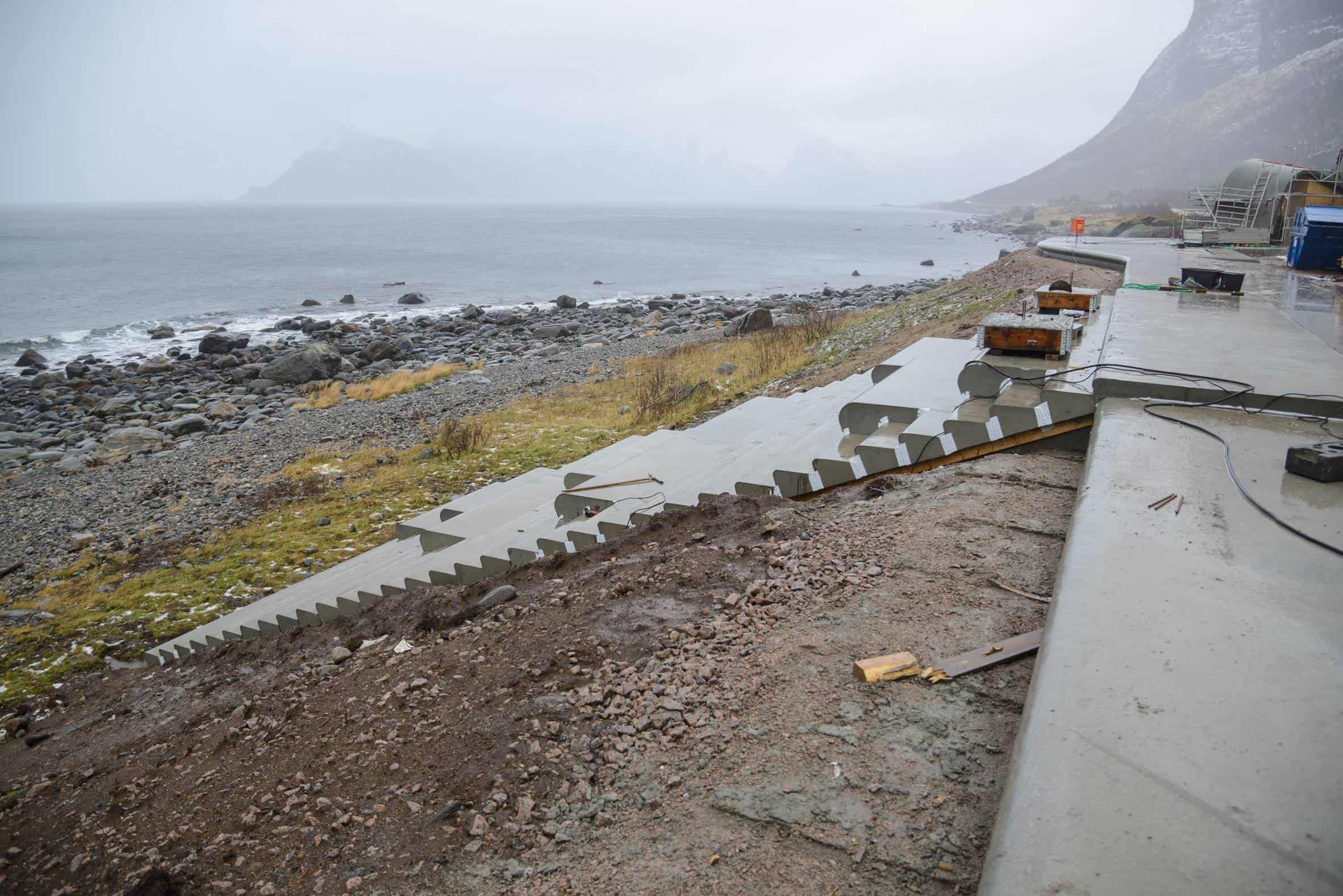 h/t dezeen