Well, swimming pool aesthetics is equally important when it comes to maintenance. Generally, humans tend to fall for beautiful things. Similarly, the glance of the swimming pool boosts swimmers to dive into. However, the confusion is what tile to choose? Most opted tiles are swimming pool mosaic tiles and ceramic tiles. However, you should learn about the best one. Here you will find which tile will fit perfectly!
Stand the Test of Time
We all know tiles are the perfect choice when decorating walls & pools. However, one needs to make sure that the tiles bring you bliss for a couple of decades. Here, what makes the mosaic tiles an ideal choice. These tiles will not break easily even if you drop a big piece of metal. Ceramic tiles will not take a big burden which will end up with damages frequently. Thus, it will cost you more with the replacement or maintenance.
Free of Porous
The swimming pool, most of the time, is filled with water, so if you think plaster is a good choice, then you need to rethink again. Using plaster means calling green & brown algae very soon. Here, your pool will feel disgusting, and nobody wants to swim in that pool. So, you need to look for something which is not porous and not prone to stains. You are guessing right- tiles are favorable. However, again ceramic is not going to be an excellent option as it can't resist the water for long and start pouring. Whereas swimming pool mosaics not only deliver an incredible look but stay non-porous for many years.
One Tone is a Lie
Do you know how mosaic tiles are made? They are the mixture of material, size, color, and shapes that make the pool look extraordinarily beautiful. In comparison to ceramic, mosaic tiles are of high quality mixed that make it run durable. In today's time, subtle shades or pale colors are much in trend. But when it's about the pool, then the mixture of colors stands perfect.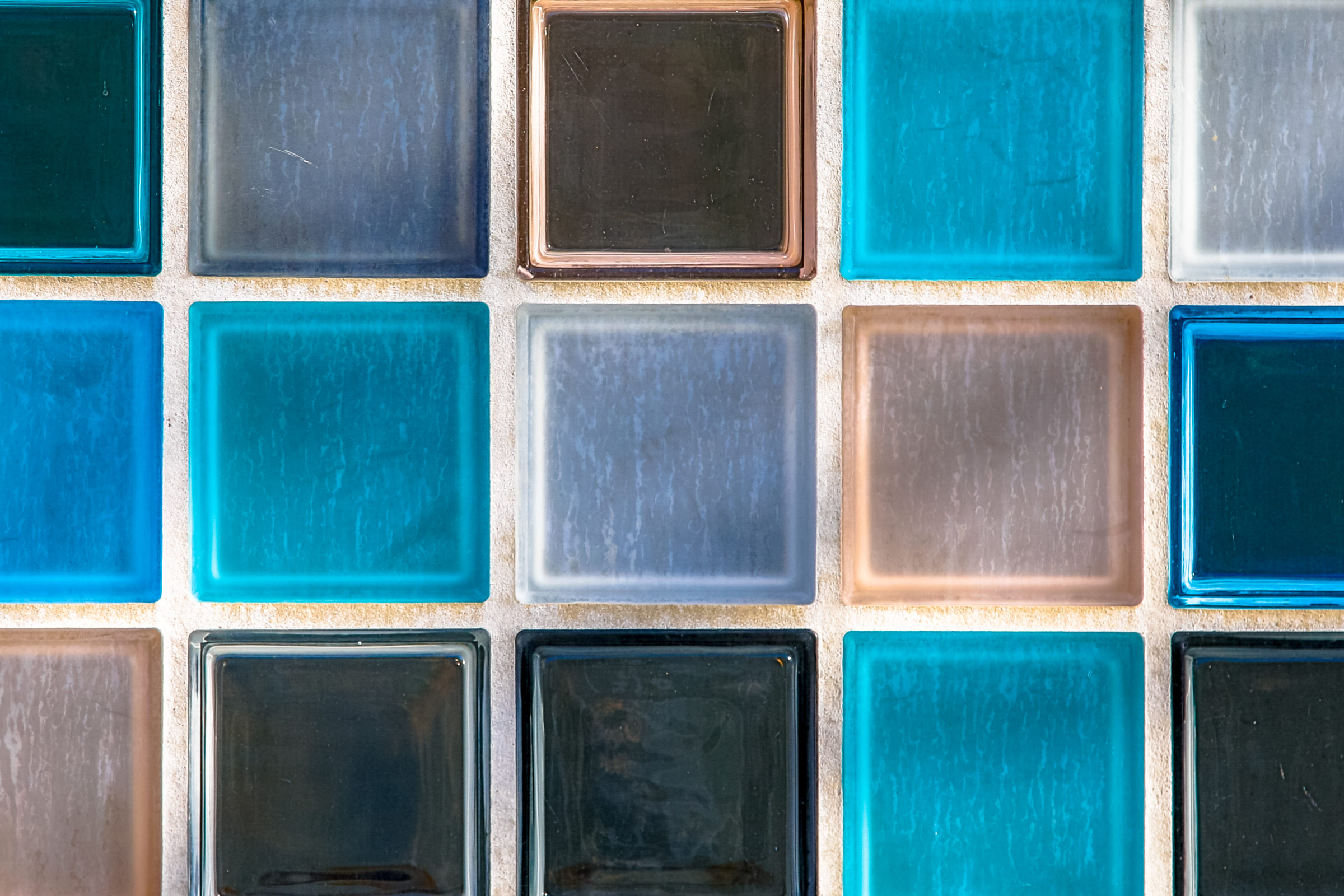 Less Brainstorming Efforts
Generally, consumers in the market plan something else and get some other product. This might happen in your case. When choosing ceramic tiles, you will need to make sure about the color contrast & matching to get the look you desire. However, mosaic tiles don't require much brainstorming work. With just three or four variations, you will get to know which one fits your scenario. Plus, the designs are quite unusual, which will give your pool a distinctive look.
Easy Replacing 
Damage can occur at any time, and keeping the damaged tile will impact the overall look of your pool. So you need to replace them. When it's about mosaic tiles, then replacing them is pretty easy and cost-effective. One can remove the section of deteriorated tile with the new one unlike other tiles which will be removed either wholly or a big section of tiles. Mosaic tiles usually are of small size, which doesn't require cutting off the large portion of tiles. 
Eye-Catching Flair 
Ultimately, you want your pool to stand out. When installing blended mosaic tiles that you will relish, the better depth and an appealing flair. Nowadays, glass tiles with mosaics are one of the trendy interior decors. You can even use this dramatic combination for designing the pool. The intricate pattern will surely call all the eyes on your pool. It's not that you cannot play with ceramic, but when it's about the decoring pool, they might not give the extra result like this amazing combination. Moreover, the combo will give more reflection of natural light and give a pretty shine with night lights.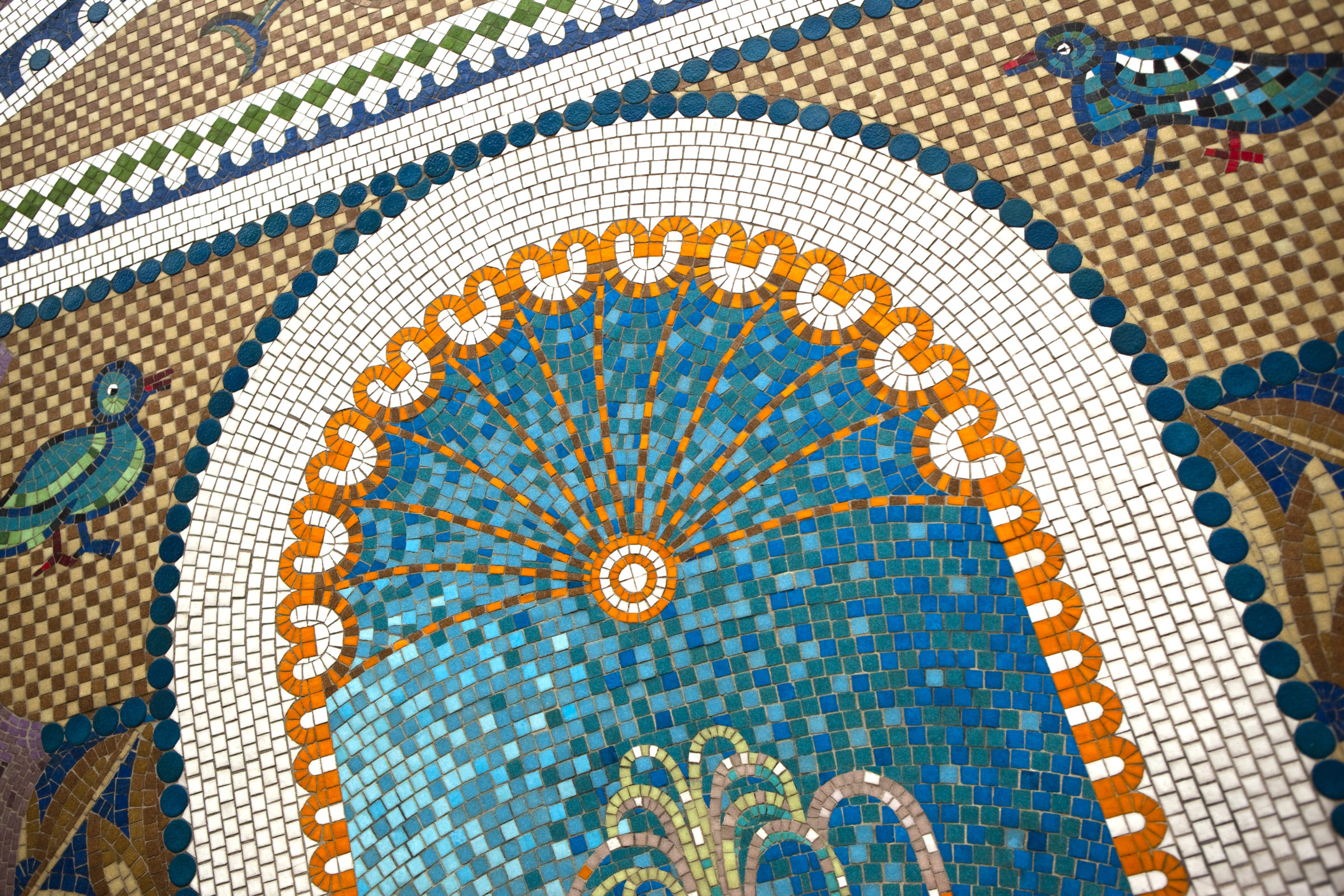 Artful
Dull shade tiles are not a part of swimming pools. The pool speaks louder about its style when curated with artful tiles. As mentioned above, you don't need to think much when designing the pool with mosaic tiles. Even these tiles are very artistic and don't require a lot of effort to match. Just use it with glass tiles and see the magic. When opting for ceramic, you really have to be creative enough to make your pool giving a wonderful dramatic yet crafty flair.
Final Words
Tiles have been in use for many decades, but it doesn't mean to use any tile anywhere. For getting breathtaking decor, the right tile in the right area makes a difference. So, when it's about a swimming pool, then mosaic tiles are a great match. These tiles not only glam up your pool but will work functionally.