Istanbul based studio SO? Architecture & Ideas has finished a little off-grid cabin ideal for reconnecting with the outdoors. Situated in a village on the Turkish-Greek border, the Cabin on the Border is a prefabricated and transportable unit constructed of laminated timber and polycarbonate. As a contemporary spin on the standard cabin vernacular, this miniature, sustainably minded structure has solar panels and a rainwater catchment system in addition to adaptable interior design.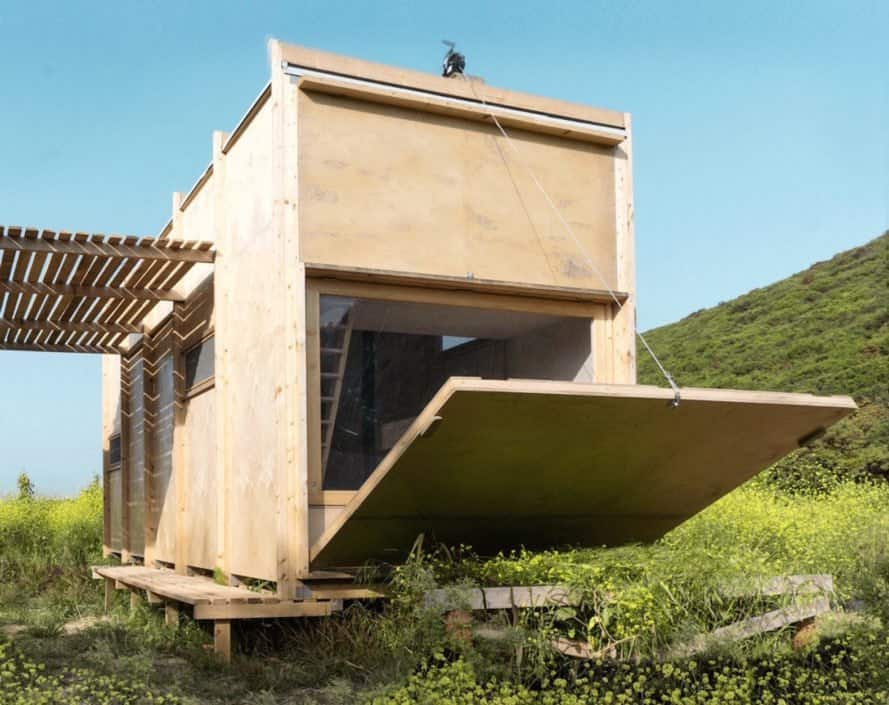 Designed to catch the "back-to-nature" aesthetic, the 194-square-foot Cabin on the Border is set in a field of mustard greens and raised off the ground to minimize site impact. "We tried to picture the character not only as a picturesque background but also as a protagonist of the scenes we will produce," said that the architects, who cited the challenges of living with Mother Nature — including mosquitos and storms. To mitigate the ever-changing weather, the architects made the off-grid cabin with operable facades which could adapt to different climate conditions.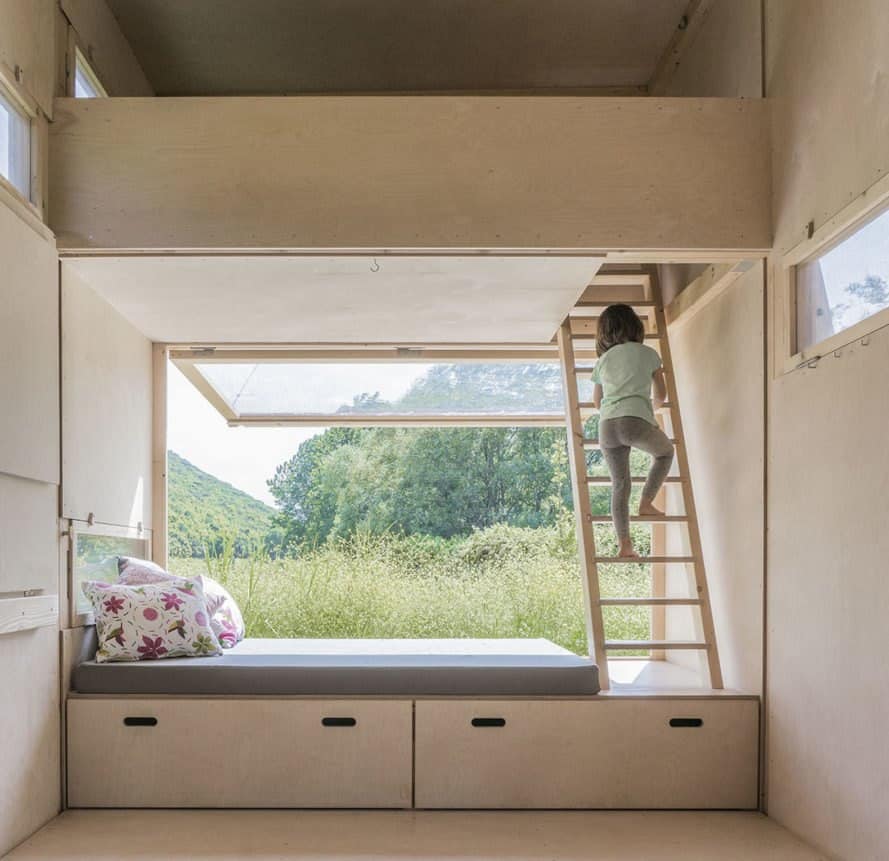 A drawbridge-style doorway at one end of the cabin tilts outwards to create a terrace, while the polycarbonate sheets window can pivot upwards to form a glazed canopy, effectively opening up the living room to the outside. The plywood-lined interior includes three sleeping spaces–one next to the drawbridge-styled opening and the others tucked above–along with a toilet and open-plan kitchen, dining room, and living area. Solar panels cover the roof of this off-grid unit.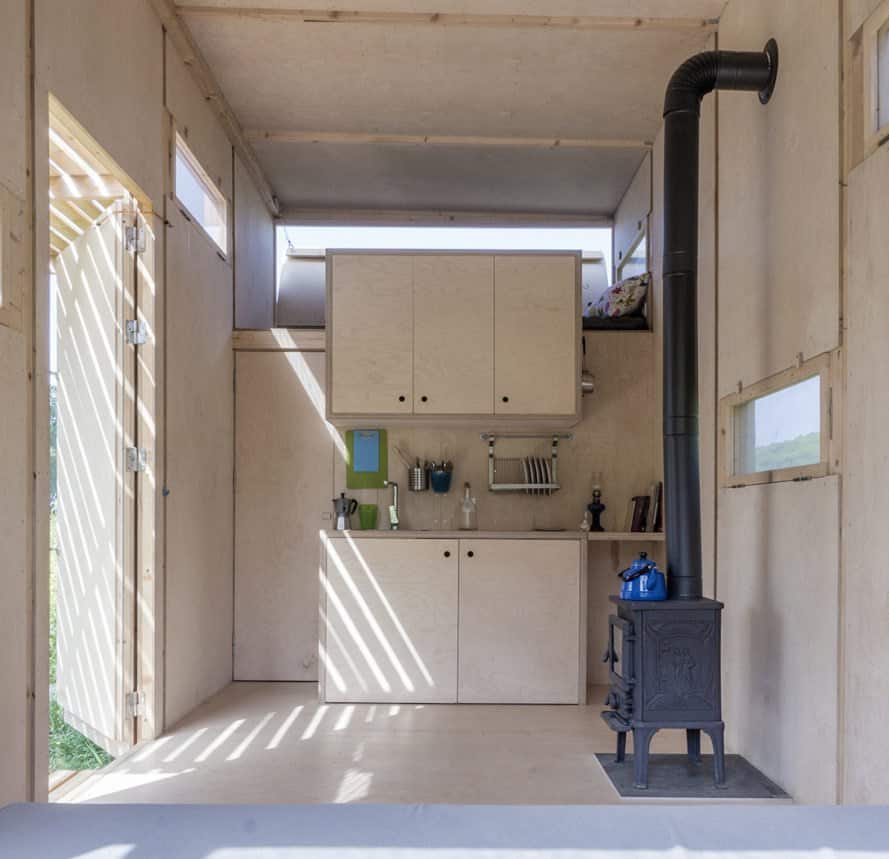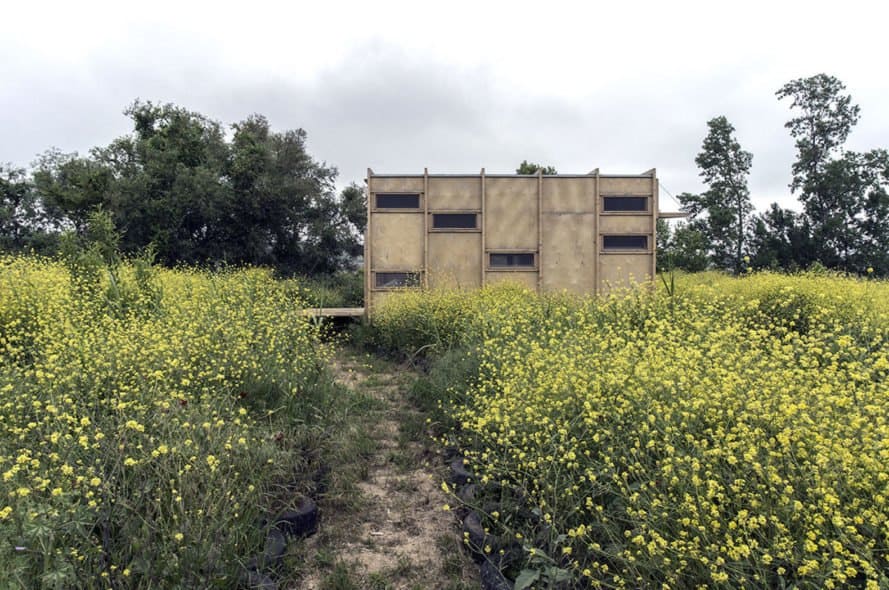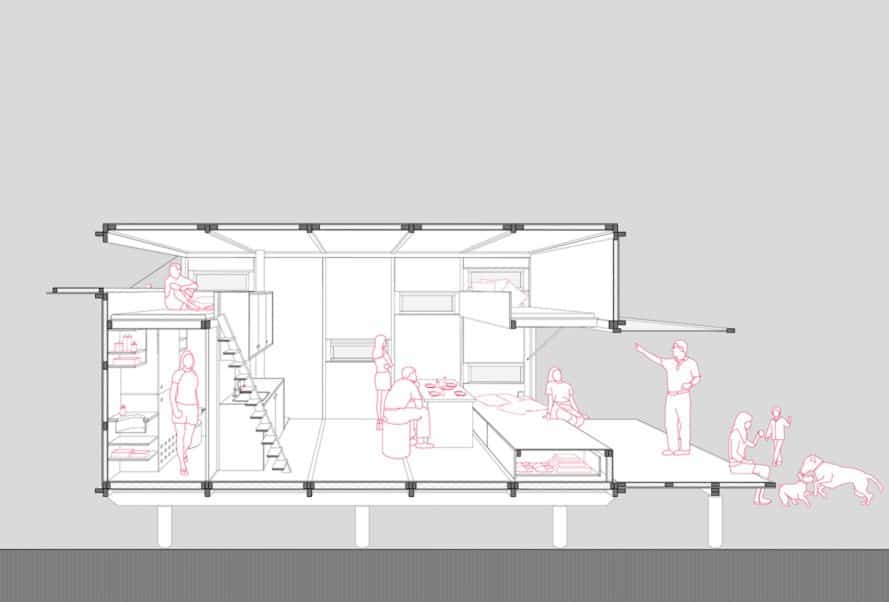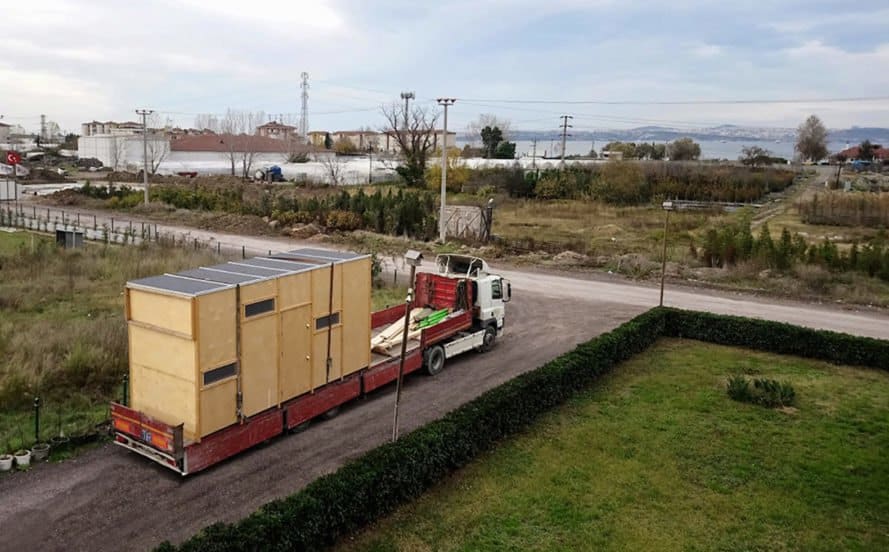 h/t inhabitat.com