"How about we dip a zebra into a deep sea of pink paint?"
This is the question that will eventually inspire the plan supporting India's most vibrant restaurant: The Pink Zebra. Situated amidst a bustling landscape of older colonial buildings in the city of Kanpur, the two-story structure which currently houses Feast India Co.'s newest restaurant and bar is an architectural marvel in its own right. But once dipped in the most electrifying color of pink and carefully wrapped in picture black and white stripes from the creatives at RENESA Architecture Design Studio, the space required for a life which was altogether new.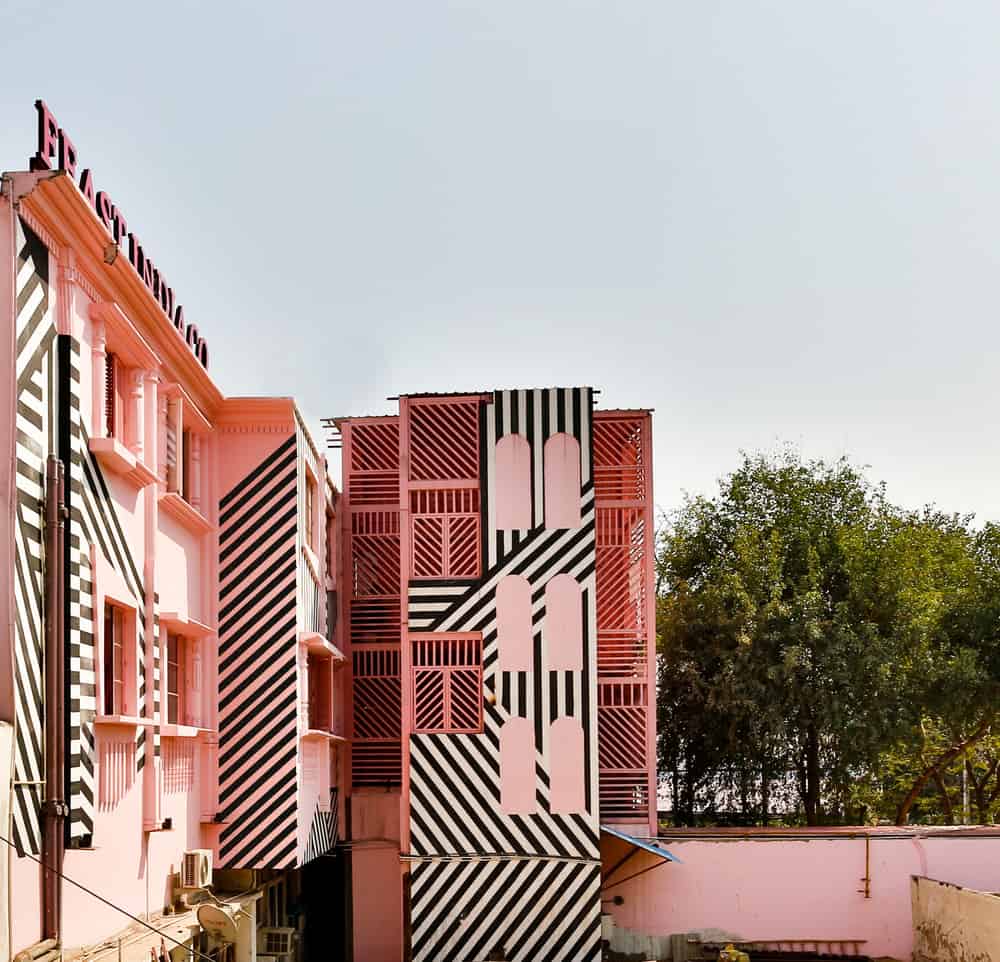 "The play of light, color, and lines is a simple ideology on paper, however, in reality, it has so much potential," Sanjay Arora, founder and chief architect in RENESA, told Domino.

"The place gives a fascinating adventure of bettering the notion of this renaissance of the British age and the new age Kanpur through a very bold, yet glowing and intense narrative."
Spanning two both psychedelic flooring, the 4,000-square-foot restaurant–which Arora and his group completed before this month–boasts a fine dining area on the main level and an outdoor patio and second bar upstairs.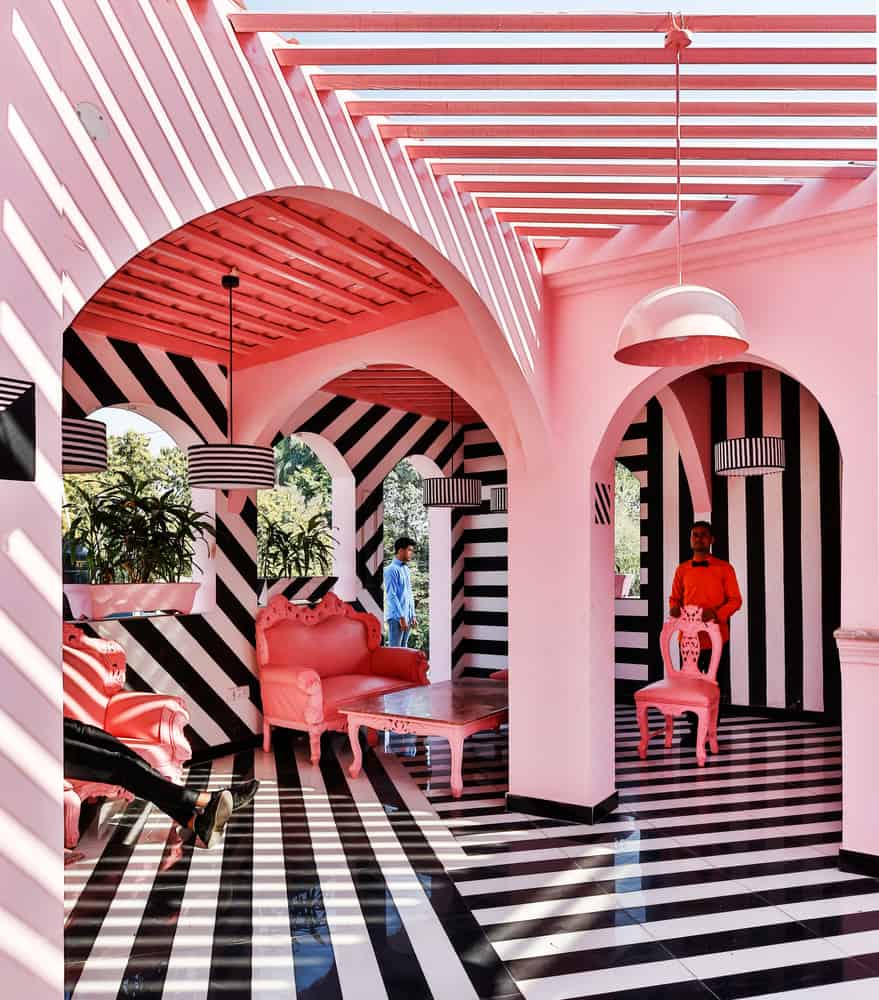 If The Pink Zebra looks unusually familiar and slightly cinematic, that is as it is. The king of onscreen whimsy and daydream destinations himself, movie director Wes Anderson, served as the restaurant's primary muse.
"The idea to add funk to the pink monotone shade was essential to establish a relationship between the old British Raj city of Kanpur and the quirkiness of Mr. Anderson," explains Arora.
The director's distinctive use of symmetry and color-charged sets notify only about every fanciful second seen at The Pink Zebra–from the candy-colored walls into the blissfully trippy stairwell that leads to the terrace, among Arora's favorite visual minutes.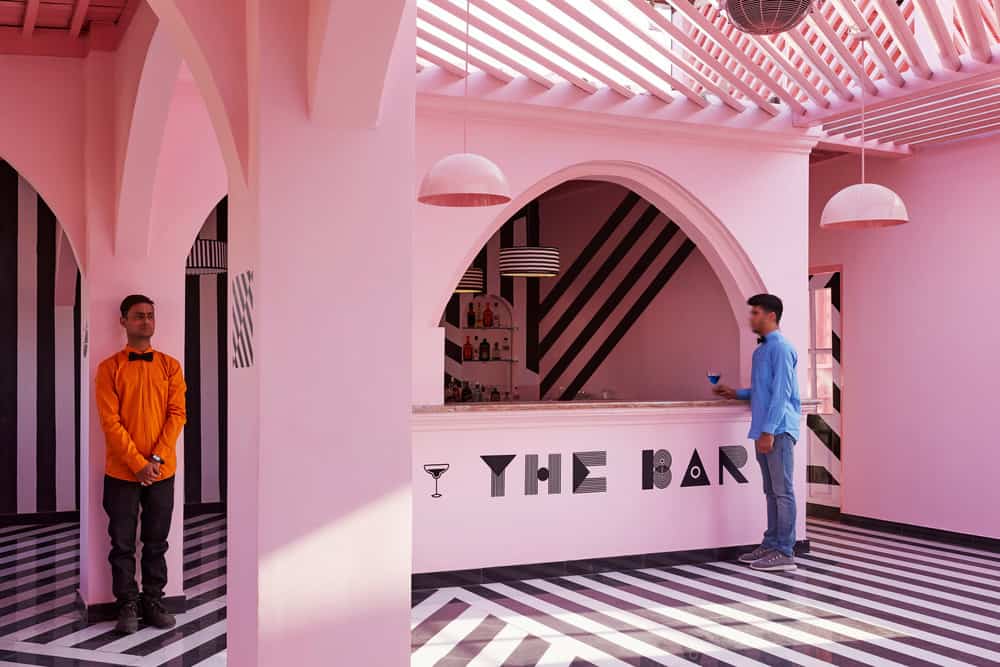 Thanks to the tight coverage from tilted slats, any snippet of natural sunlight are immediately exploited to mimic the striking stripes which grace the walls, floors, and light fixtures. Promising an unparalleled al fresco drinking experience (and, maybe, a dizzying effect), the aesthetic-driven space was designed with the sensations in mind.
"We wanted to overcome the boredom and monotony of a simple restaurant and bar experience and give the viewer the insight to imagine the unthinkable through its design," indicates the New Delhi-based designer.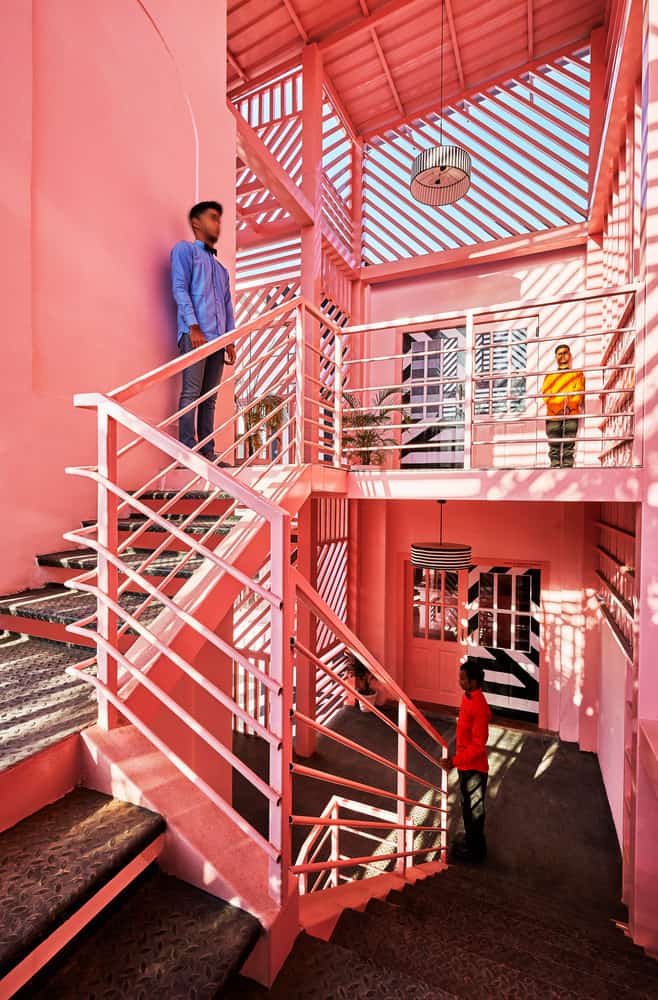 Besides the restaurant's architectural allure, The Pink Zebra's natural grandeur can, undoubtedly, be licensed to this sexy shade of pink. With all these pinks to select from, Arora and his group could have easily gone with a rosy, blush shade or maybe a hotter, neon iteration of the much-loved color. However, this light pink dream (RAL 3015) strikes the perfect balance when paired together with geometry's most basic pattern.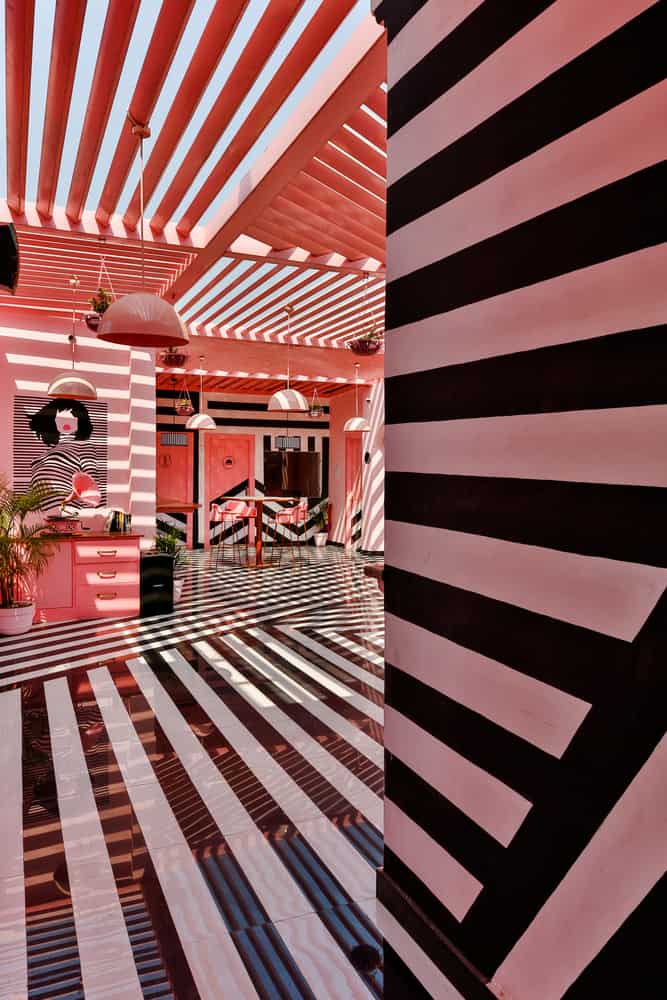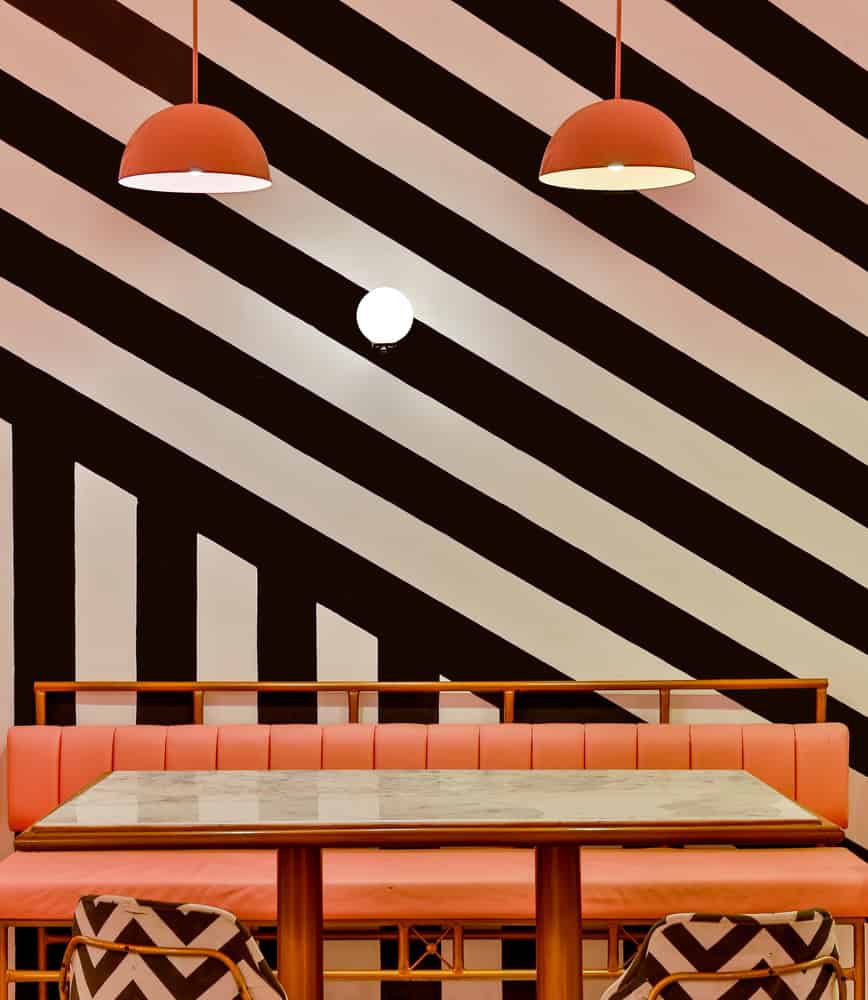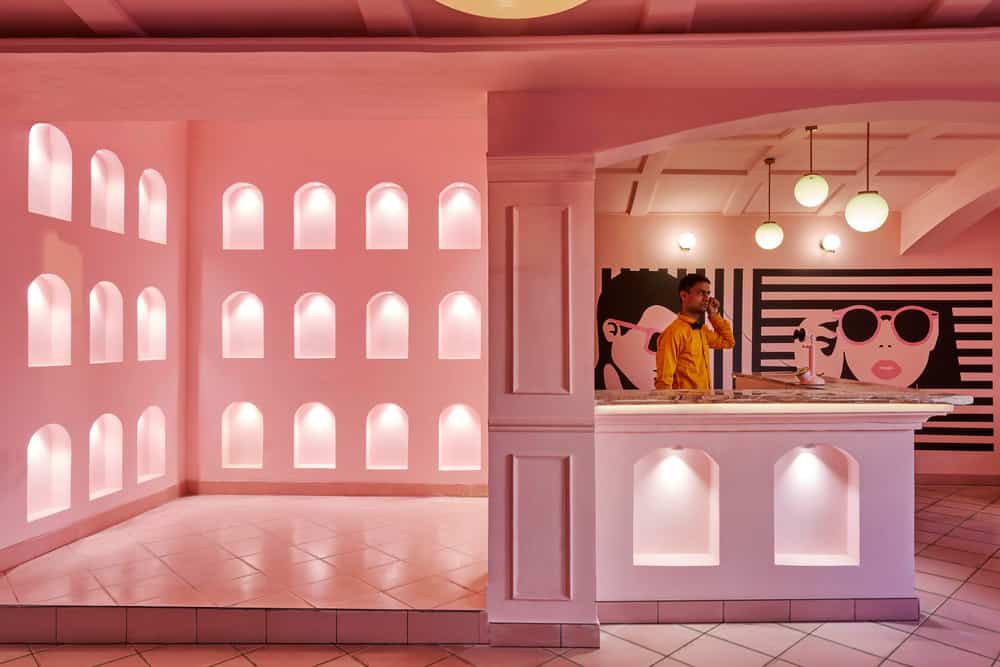 h/t Domino