What appears to be a picture of a girl showing off her Hieronymus Bosch-inspired tattoo is not a photo in any way. It's an incredible oil painting by Polish artist Agnieszka Nienartowicz. Graduating two decades back in the Fine Arts Academy of Gdańsk, she demonstrates astonishing skill in her craft. This particular painting combines the work of Hieronymus Bosch, a forefather of this Northern Renaissance, with tattoo art for a decidedly contemporary feel.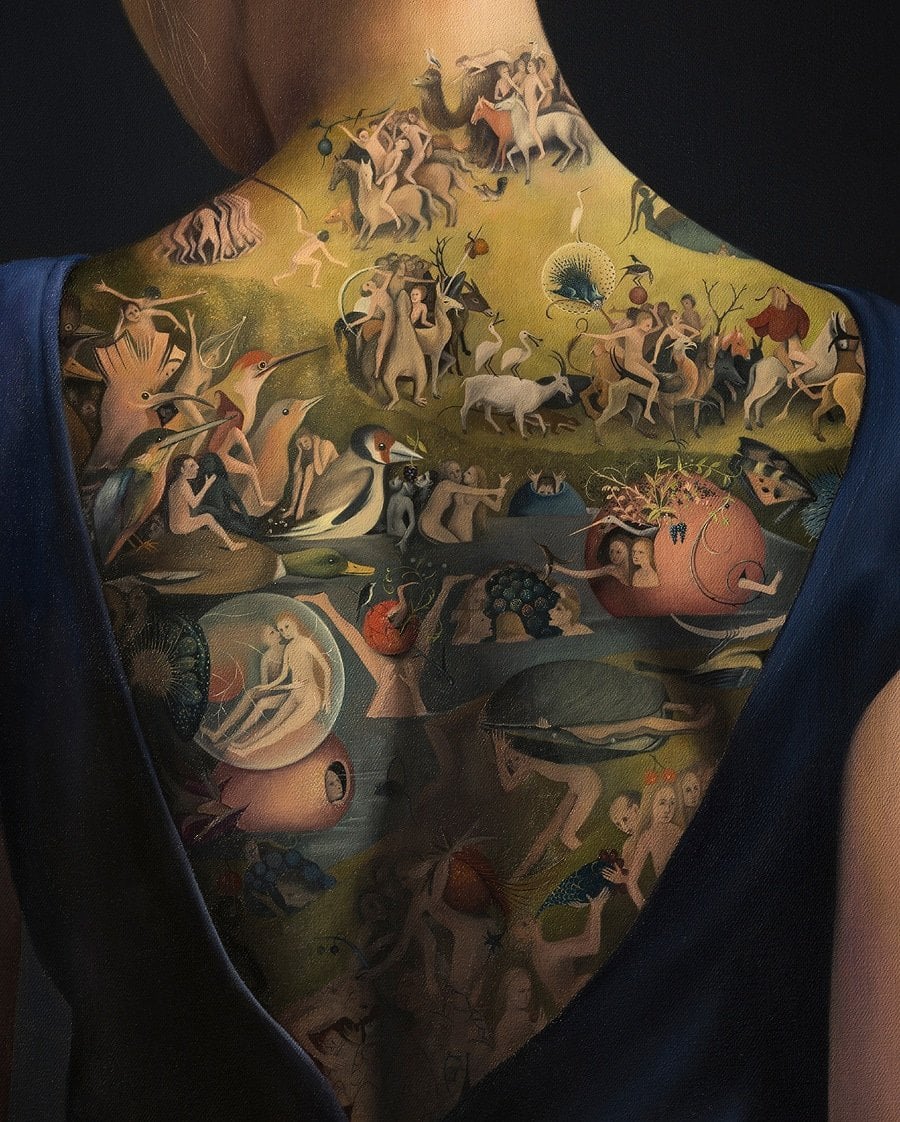 The piece that shares a name with Bosch's iconic The Garden of Earthly Delights was first conceived of in Nienartowicz's expressions. Having a deep interest in man's inner feelings and conflicts, she found that the 15th-century painting as a perfect vehicle to communicate her message. "People are full of contrasts and contradictions, they would like to do good, and instead they do wicked," the artist shares with My Modern Met. "I was thinking about human nature, about sin and also the will of evil which are inscribed in our being, such as written within us. And I connected it using the Bosch's triptych, which speaks of human nature. I love this painting; it is so strange, weird and beautiful at the same moment."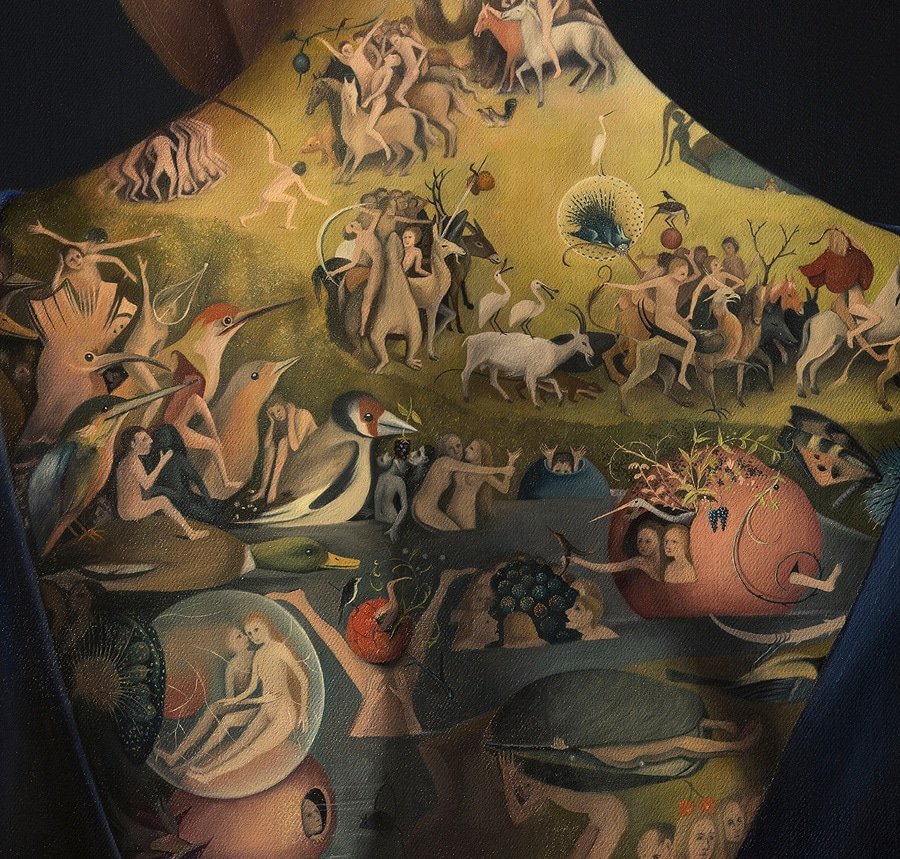 Bosch's characters, expertly painted oil from the young artist, show the fall of man, contrasting with the delicate beauty of this young woman portrayed. Nienartowicz's work follows a future trend toward figurative painting in contemporary art. And though treading toward hyperrealism, there's still a painterly touch clear from the canvas. By combining new and old, she strives to achieve the perfection of the Old Masters, while continuing their adept heritage into the 21st century.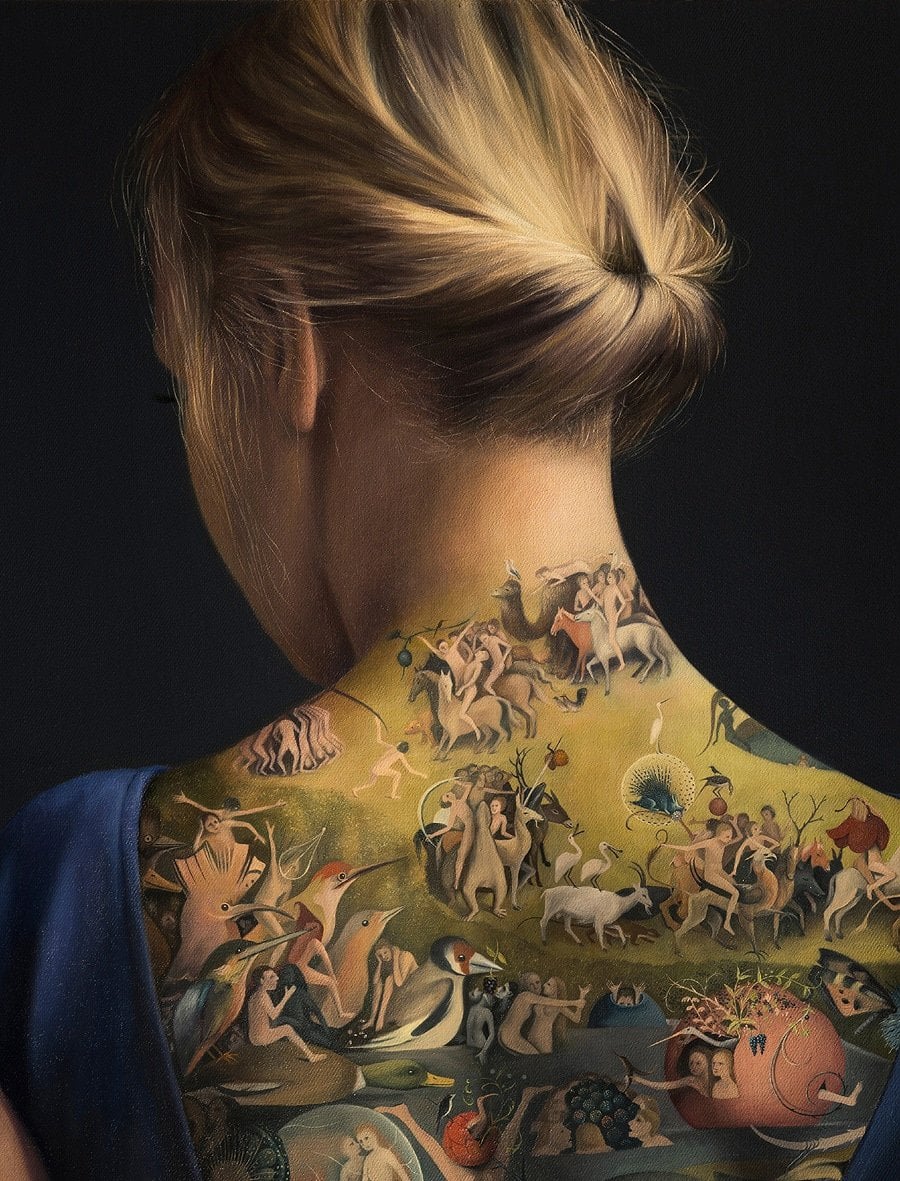 Just what gratification does Nienartowicz derive from blending contemporary and historical elements in her paintings? "I handle each component like any other item, however on the flip side, the historical elements bring a story and an emotional load together. At precisely the same time, by adding them in my paintings, I give them the new context, significance, and a new lifestyle.
The Garden of Earthly Delights by Agnieszka Nienartowicz reveals a young girl adorned with a rear tattoo inspired by Hieronymus Bosch's iconic 15th-century painting.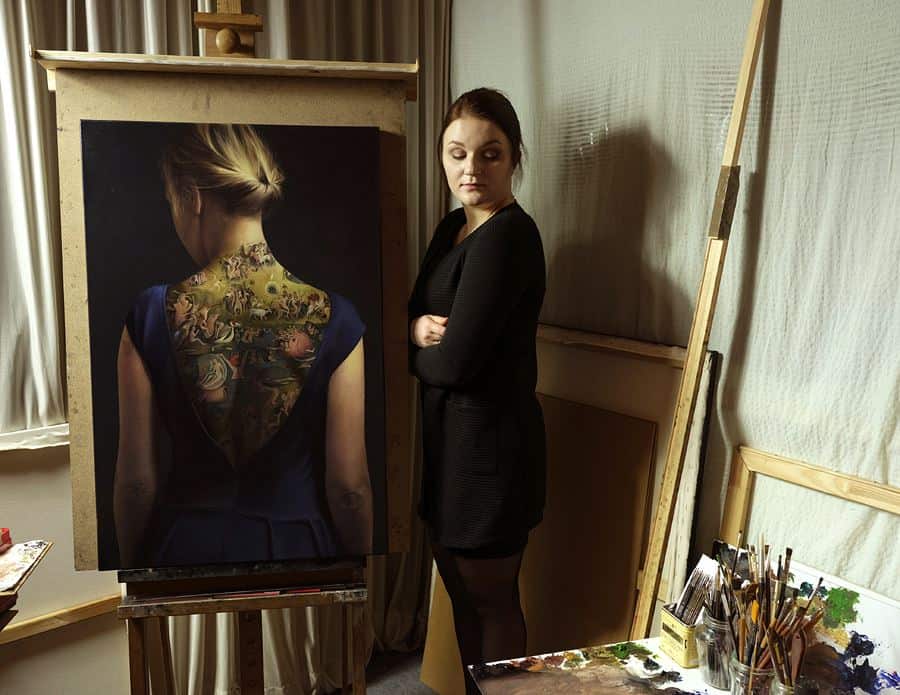 h/t mymodernmet