Russian artist Elena Moart combines her love of interior layout with textile art in her home-inspired embroidery designs. Her detailed works feature enchanting configurations complete with classic furniture, patterned background, house plants, and even miniature artworks hung on the walls. Each piece is full of texture and tonal details, creating familiar scenes that appear almost real enough to step inside the embroidery hoop and live within the artist's textile world.
Handmade from colorful woolen threads stitched onto cotton, Moart's living rooms and bedrooms start as original illustrations. Old leather chairs, tufted carpets, and toss pillows are left with various textural embroidery stitches–a skill that Moart taught herself.
The artist reveals,"Since childhood, I've loved creating something with my hands…I really like trying something new, so I fell for embroidery and eventually become self-trained in this craft."
Moart is now selling a lot of her layouts as DIY embroidery kits on Etsy. Regardless of your ability level, you will have everything you need to begin stitching your interior design-inspired embroidery. And what better subject to start with?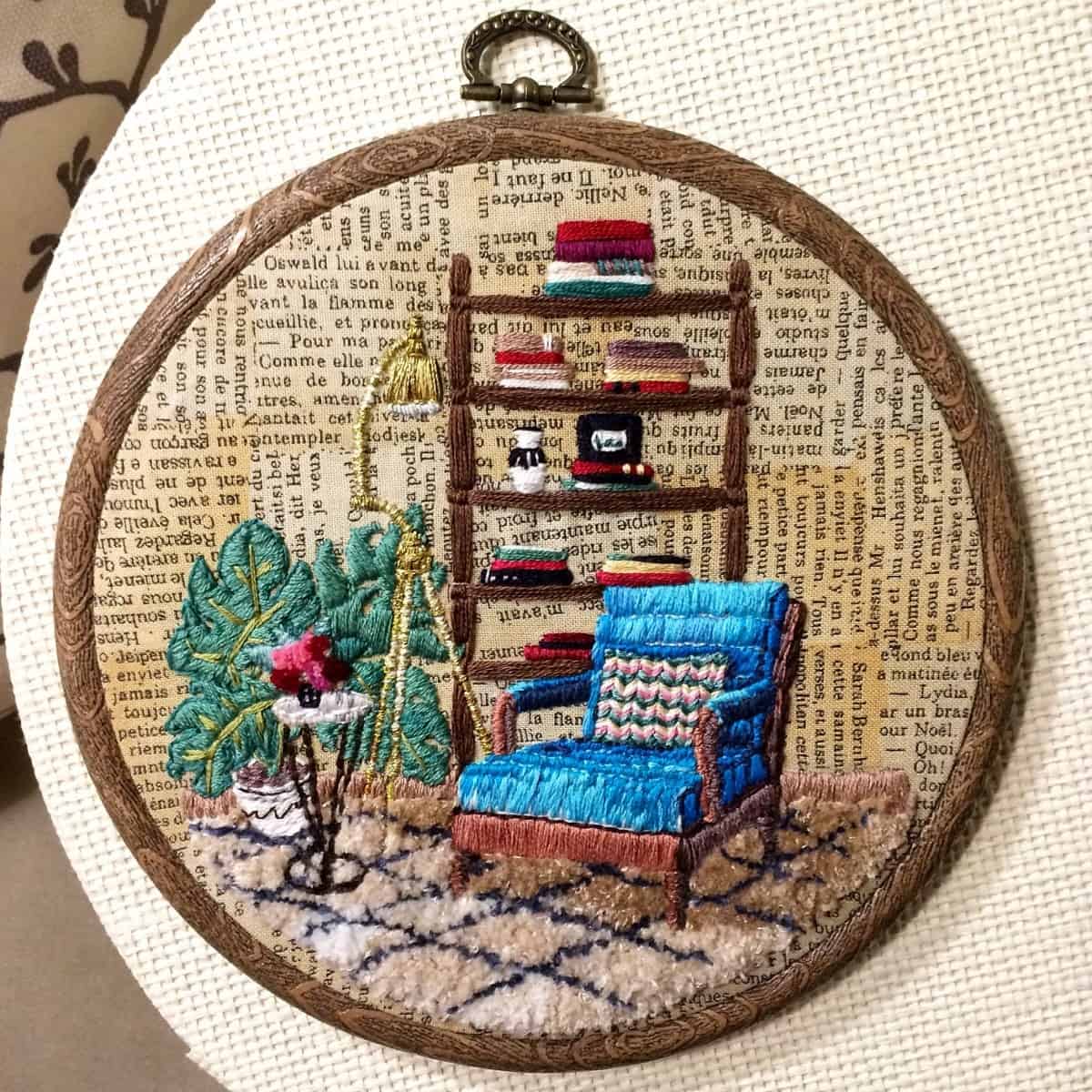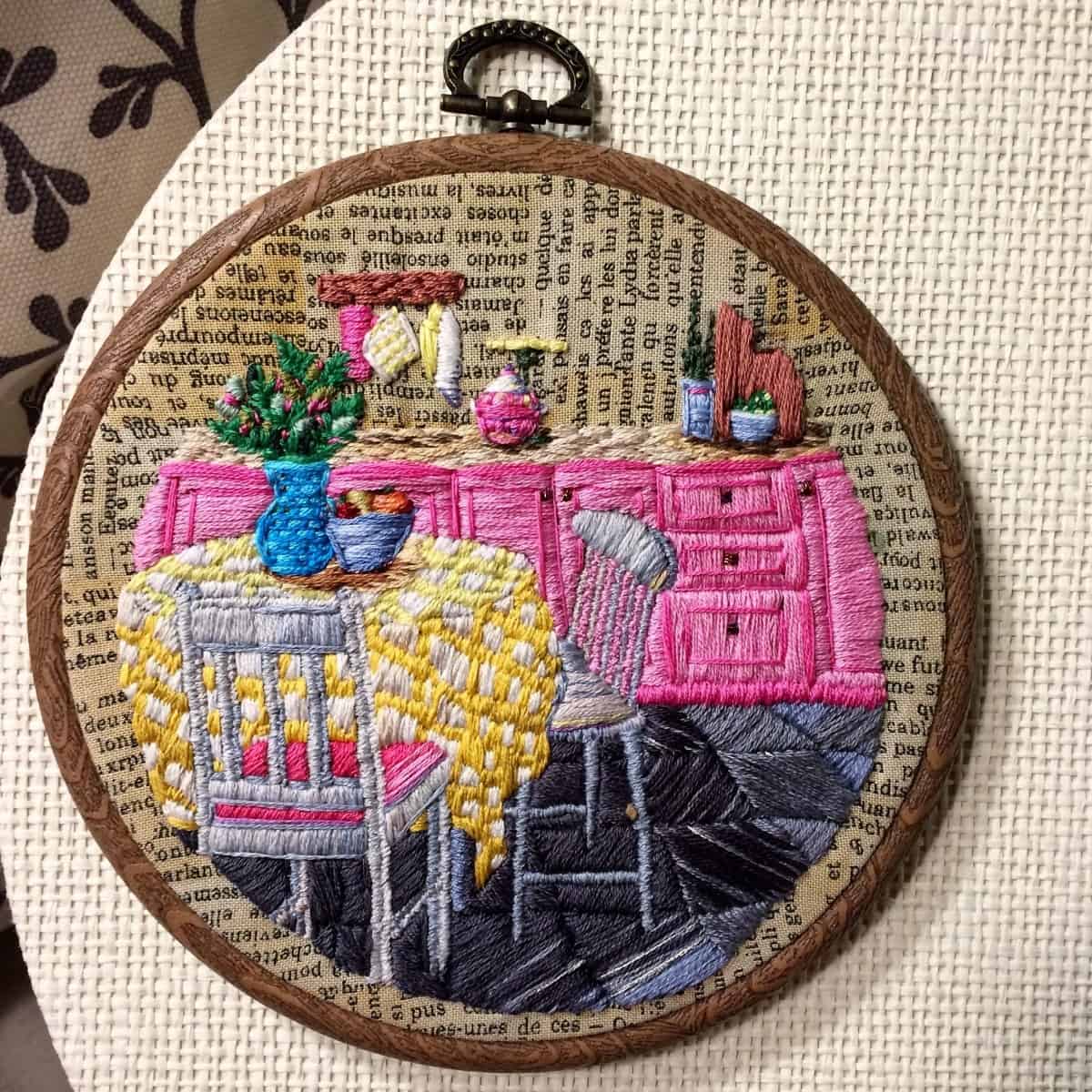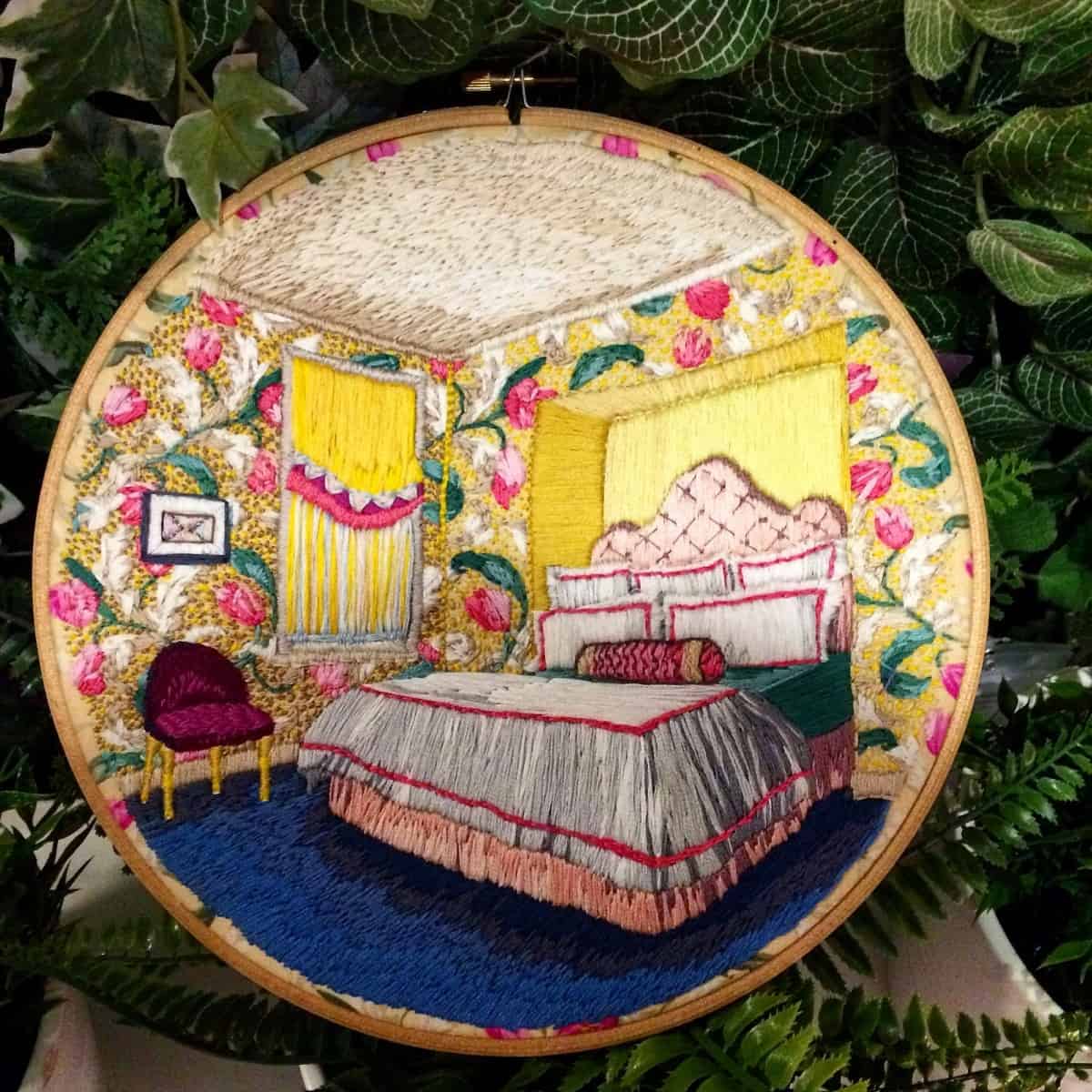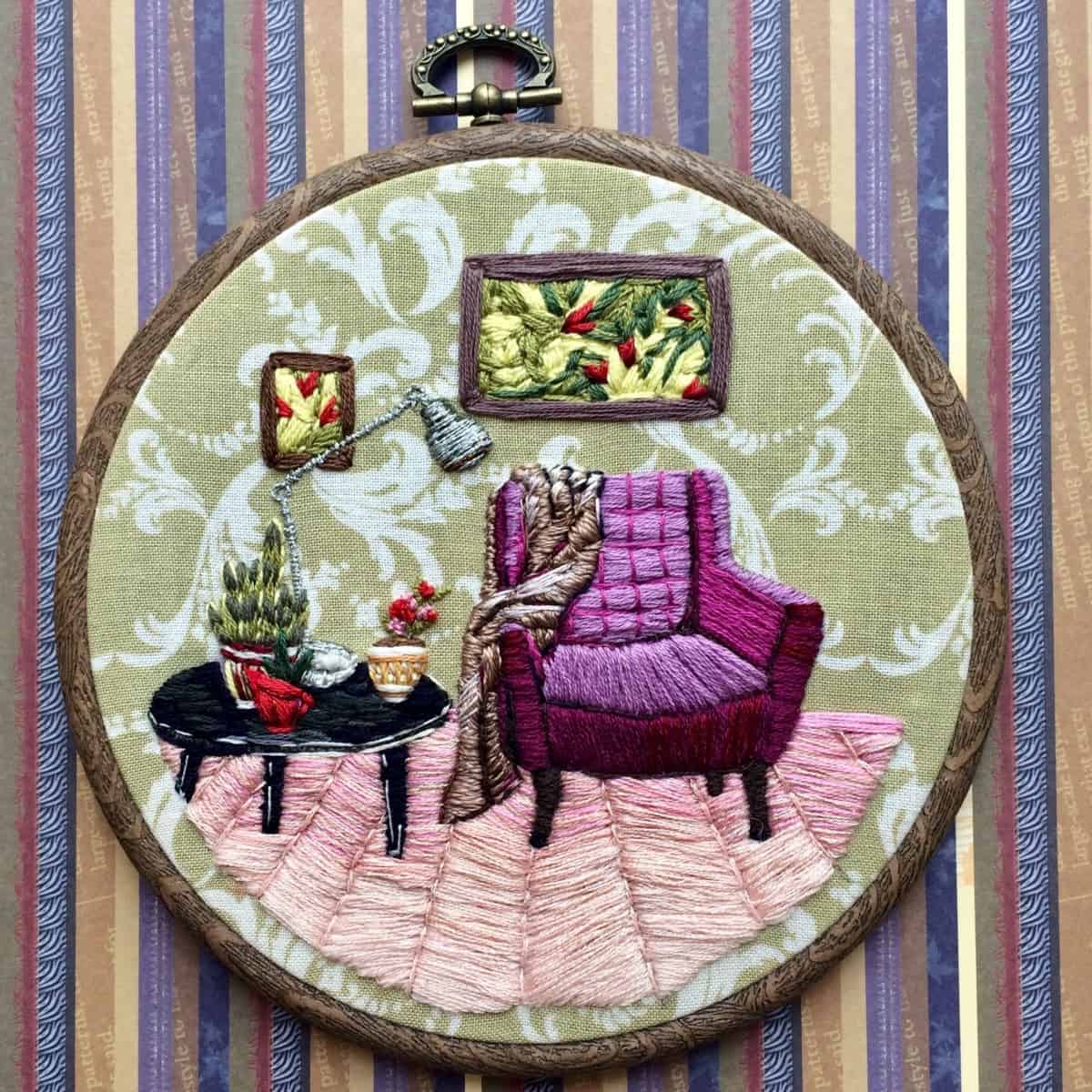 H/T sosuperawesome