"Beyond Time" the site-specific installation by Japanese artist Chiharu Shiota will give you a ghostly piano frame that releases swarms of white thread and sheet music. This is installed in an 18th-century chapel.
image source: Haarkon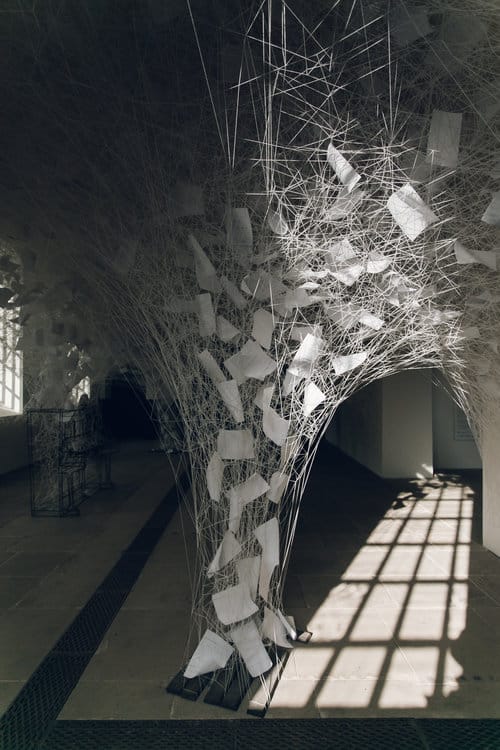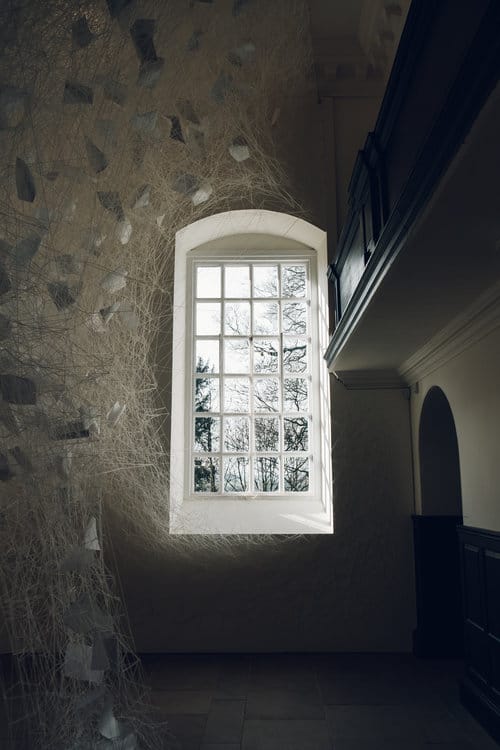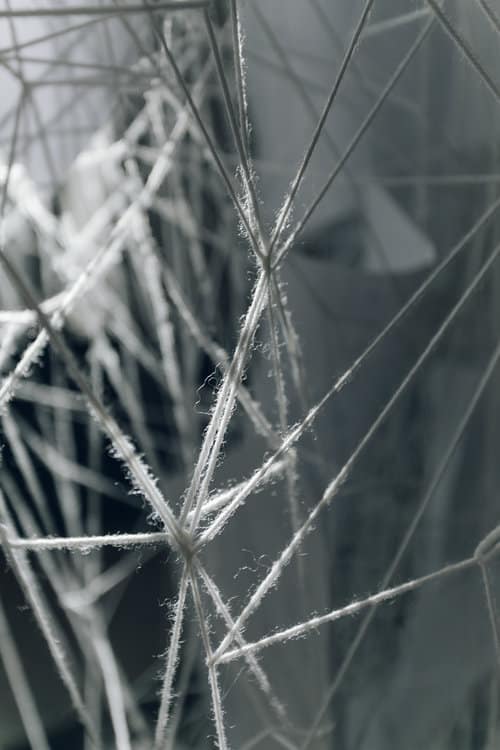 Colour is important and carries much symbolism for Shiota. She uses it with positive intent; to represent 'newness' in death as opposed to an ending.