Indonesia has joined the ranks as the tenth international destination to host KAWS: HOLIDAY, an art exhibition that showcases a vivid pink statue known as "ACCOMPLICE." This modern piece creates a stark yet harmonious contrast with its setting, the historical Prambanan Temple.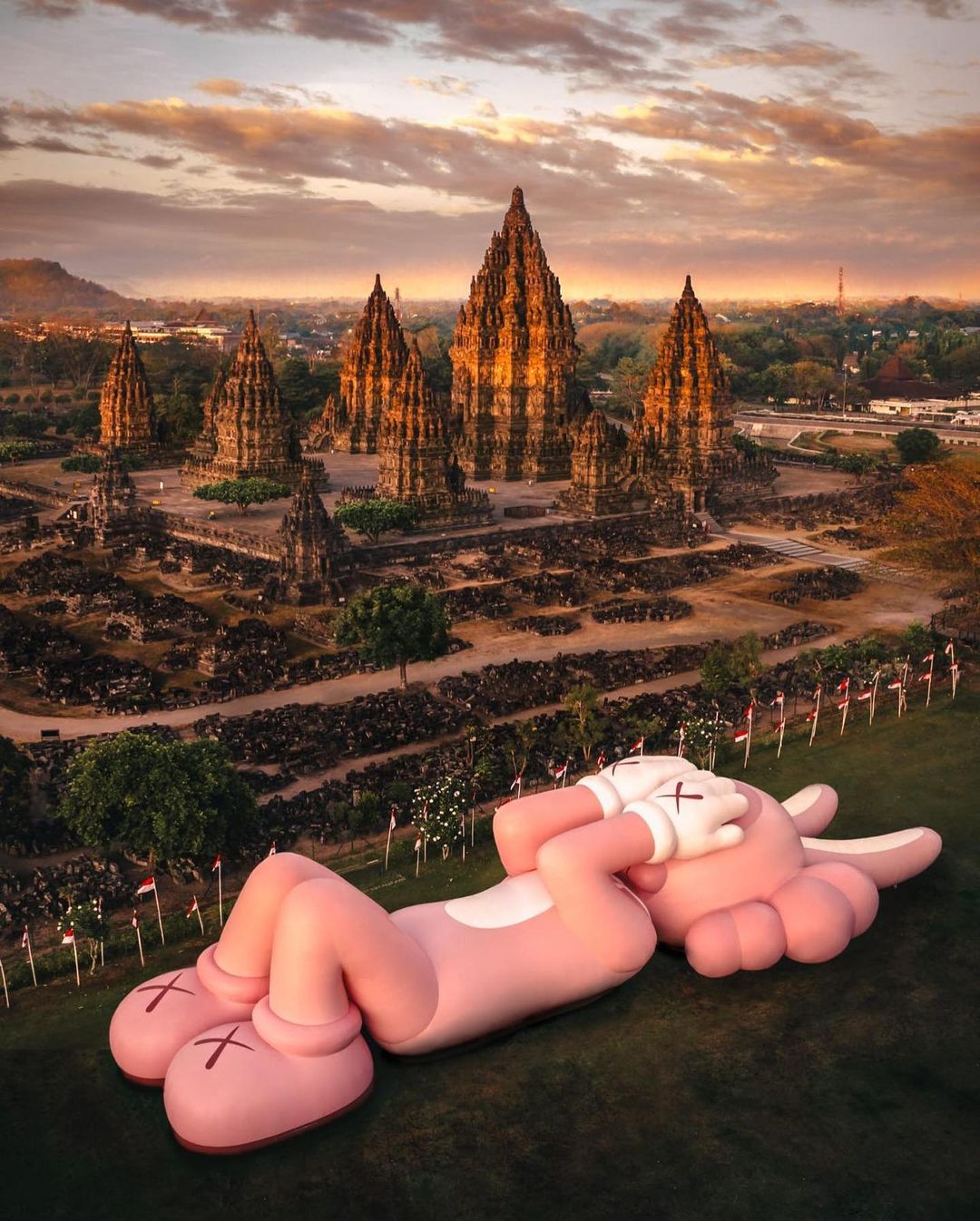 Originally known by his birth name, Brian Donnelly, KAWS has undergone a fascinating transformation from his roots as a graffiti artist in Jersey City, New Jersey, to a global phenomenon in contemporary art. KAWS' work is distinctively identified by the recurring 'X' motif on the hands and faces of his figures. This signature style bridges the gap between popular culture and deeply reflective social commentary. Notably, the artist has harnessed the power of social media to propel his brand into a million-dollar empire. His journey has been augmented by various collaborations with brands and artists, and the latest addition of Indonesia to his portfolio represents a new facet of his ever-adaptive career.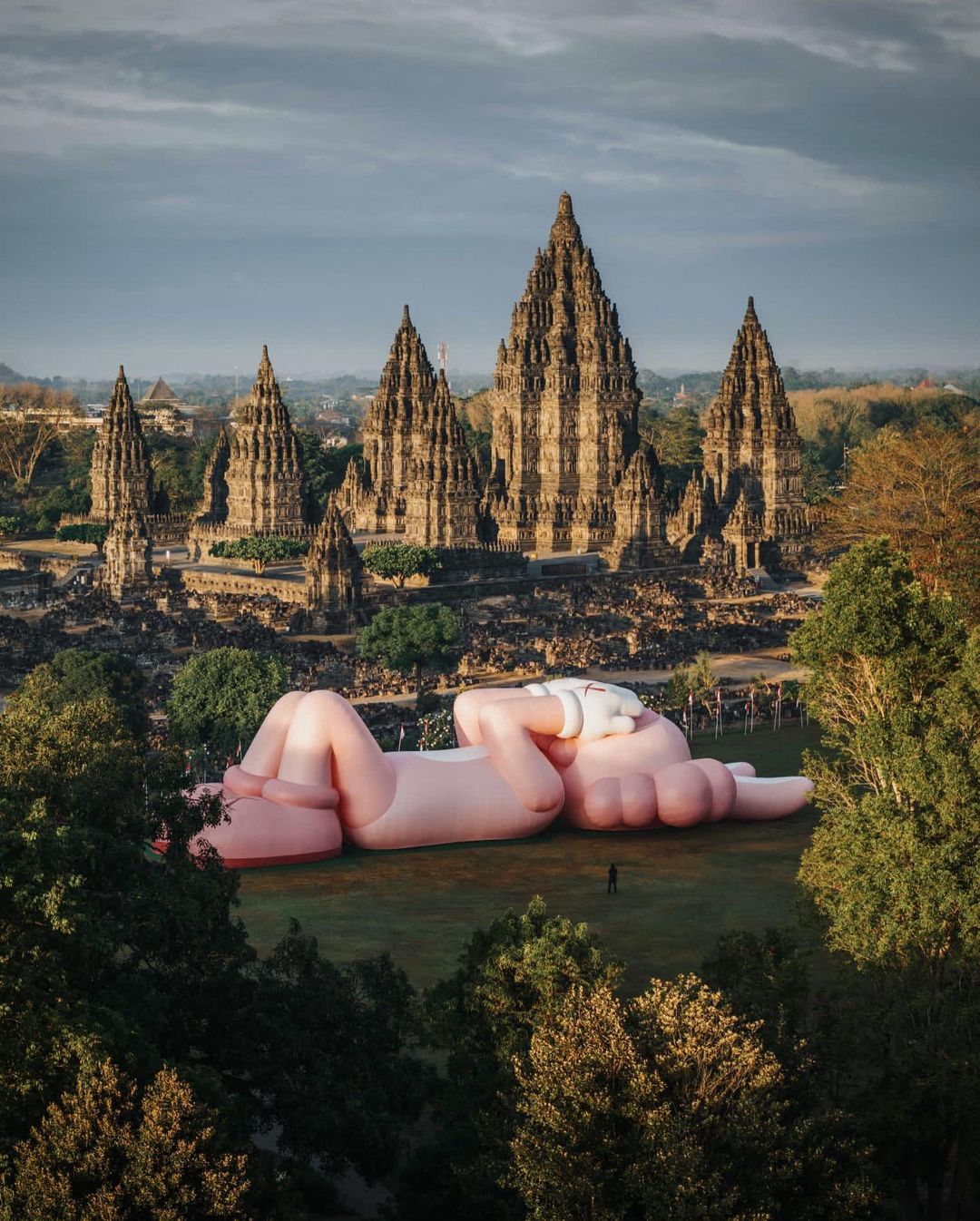 Interestingly, the Prambanan Temple, where the ACCOMPLICE installation is located, is more than just a backdrop. As a UNESCO World Heritage Site, the temple complex is Indonesia's largest Hindu temple and dates back to the 9th century. It is rich in historical and cultural relevance, built in the Mataram Kingdom, and dedicated to the Trimurti of Hinduism — Brahma, Vishnu, and Shiva. The choice of this venue marks an audacious combination of ancient architecture with contemporary art, blurring the lines between the past and the present.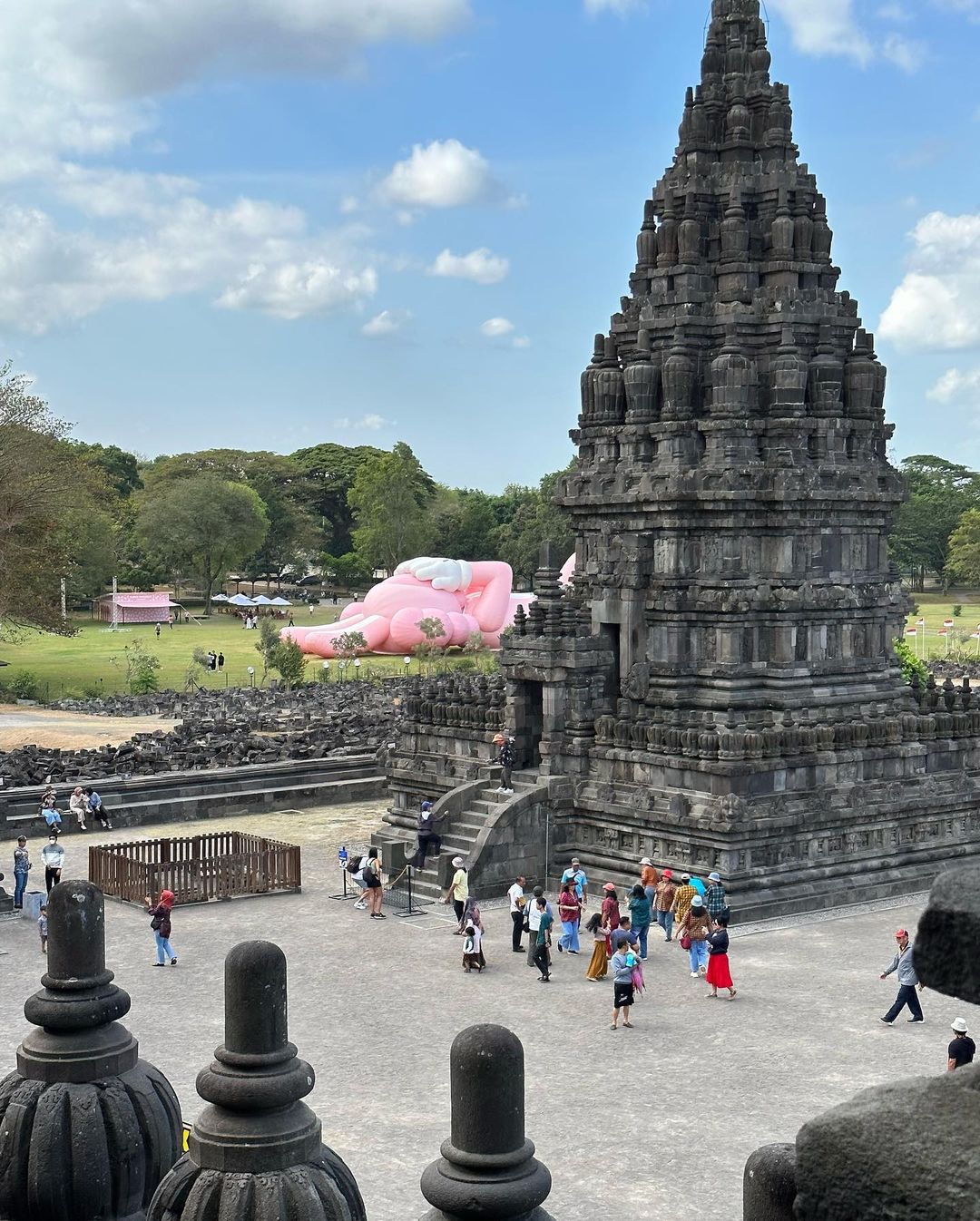 Regarding this extraordinary exhibition, KAWS took to Instagram to share his excitement. He revealed behind-the-scenes photographs from a confidential test location for the Indonesian edition of KAWS: HOLIDAY. The artist partnered once again with ARR.All rights reserved, a long-time collaborator, to create and present the monumental sculpture. KAWS expressed great enthusiasm about offering this unique juxtaposition of historic architecture and modern artistic expression.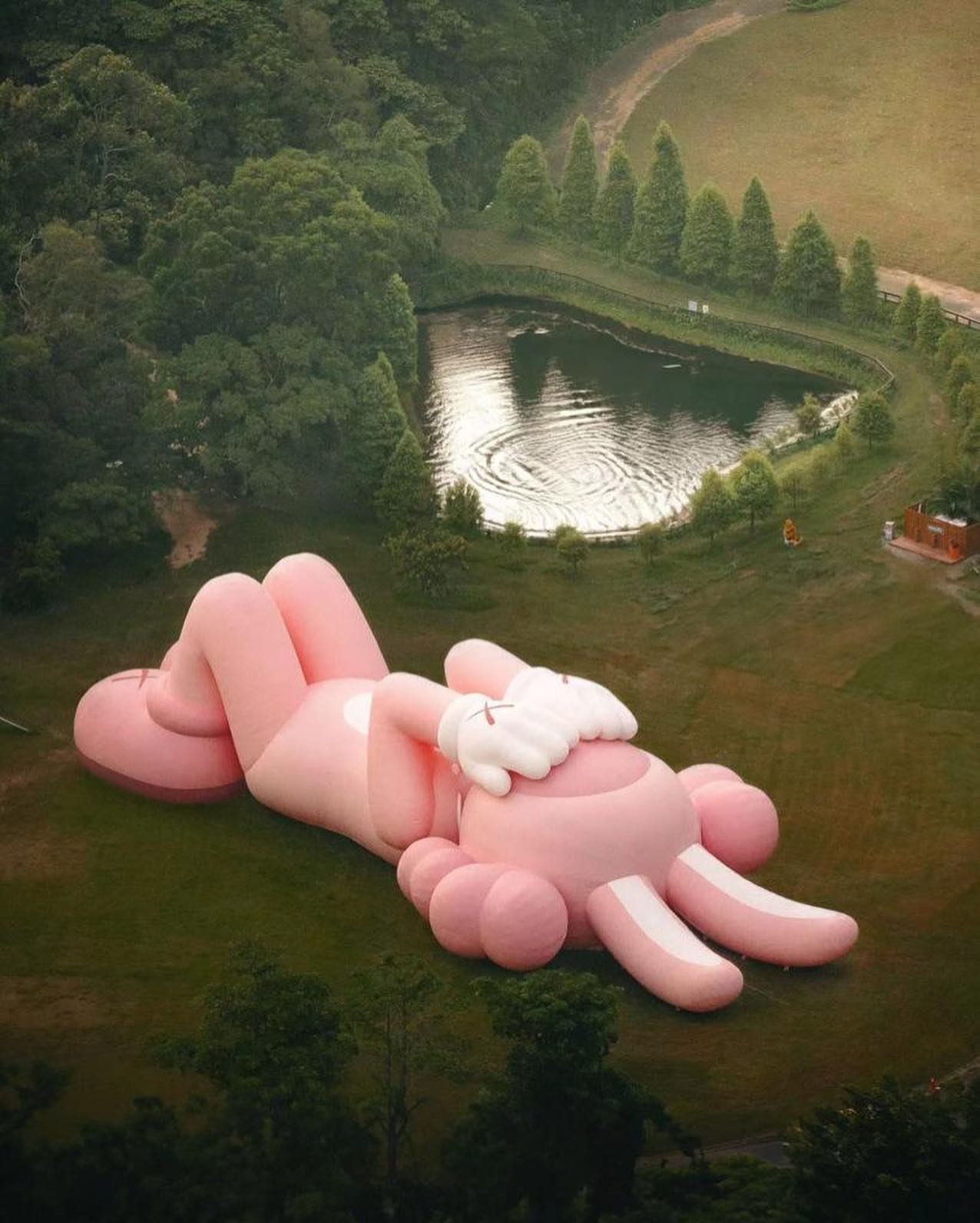 While KAWS' rise to prominence in the art world can be partially attributed to his savvy use of social media platforms like Instagram, it's also important to note his various collaborations that have expanded his reach. This includes partnerships with popular brands like Nike, Uniqlo, and Dior, as well as other artists and musicians. These collaborations have not only amplified his brand but have also served as a conduit to introduce a broader audience to contemporary art.
In summary, the latest installment of KAWS:HOLIDAY in Indonesia signifies a blending of worlds. It combines ancient Hindu architecture with a modern sculpture, infusing historical landmarks with a burst of contemporary creativity. The artist KAWS continues to expand his global footprint, marking each stop as a significant chapter in his unfolding story of art, culture, and social engagement.