In an unusual effort, Germen Crew and the government of Mexico combined forces to restore and beautify the district of Palmitas in Pachuca in Mexico.
This project englobes 20 thousand square meters of painted surfaces over 209 houses which will directly benefit 452 families and 1808 people!
On top of beautifying the neighborhood, the project has been a tool of social transformation as during the process, the violence amongst younger people has been entirely destroyed and several jobs created.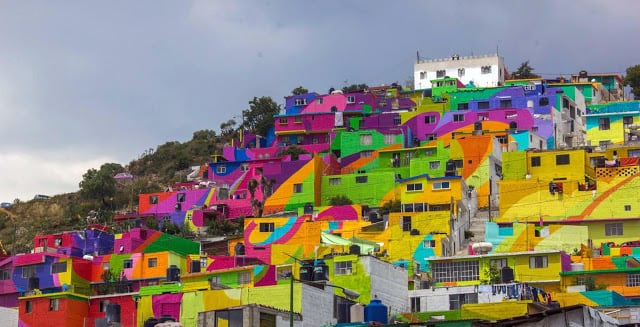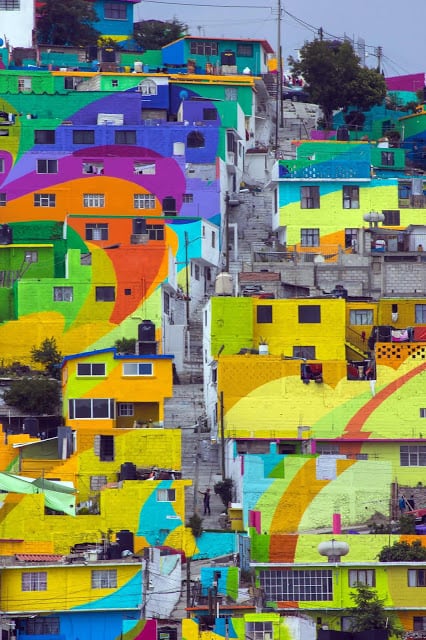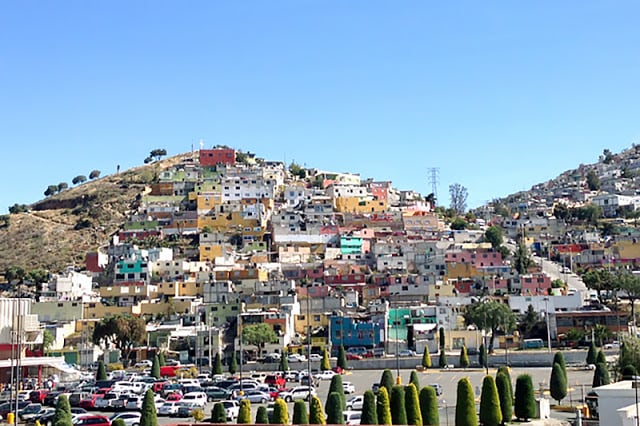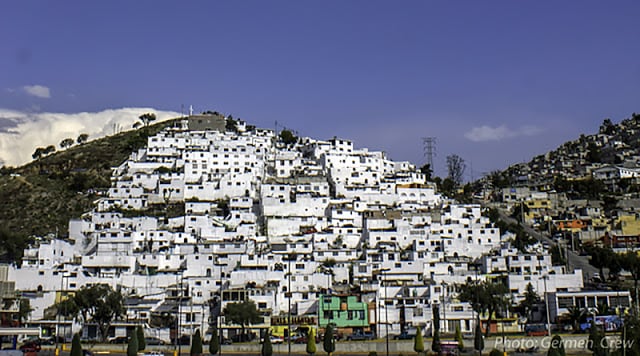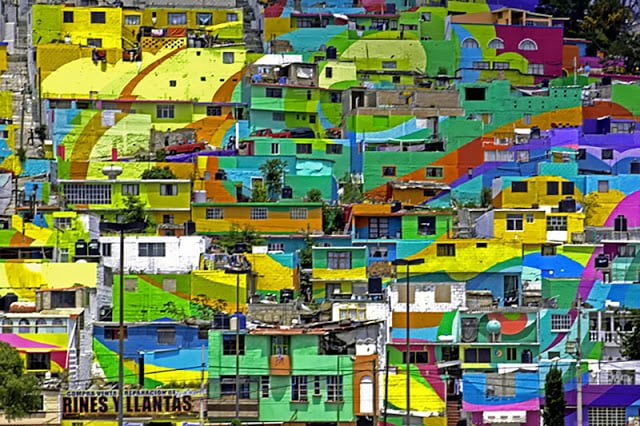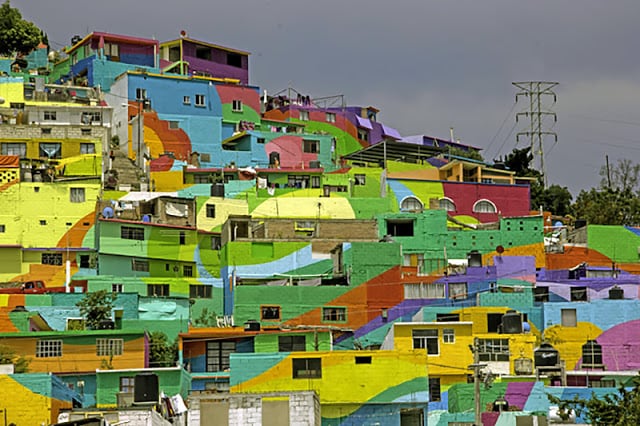 Source: http://www.streetartnews.net/