The triennial of contemporary art and design is underway in The National Gallery of Victoria (NGV) and a responsive digital setup by teamLab, 'moving generates vortices and vortices create movement,' is once again, stirring something up.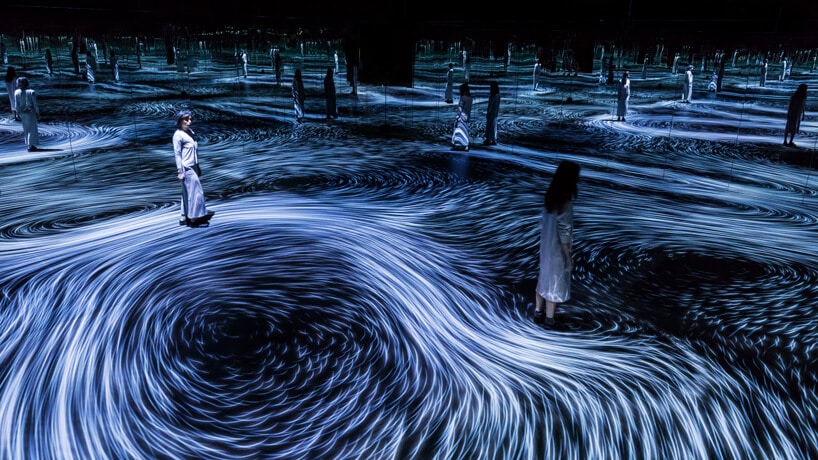 Those interacting in the dark, mirrored space may look under them, forget that they're walking and glide across the room. As they last, their forces, like little islands in water, create leaks. When a rapid flow seems, rotations are born. Higher velocities form a vortex along with the vortex distracts viewers in fact; they are not after the dance lights; their forces generates them.
'This might be the same for people.' SaysteamLab's creator Toshiyuki Inoko. 'apparently, unrelated people's behaviors may be contributing to creating a huge movement. Within this work, seemingly unrelated motion of these visitors might contribute in creating beautiful vortices and experience.'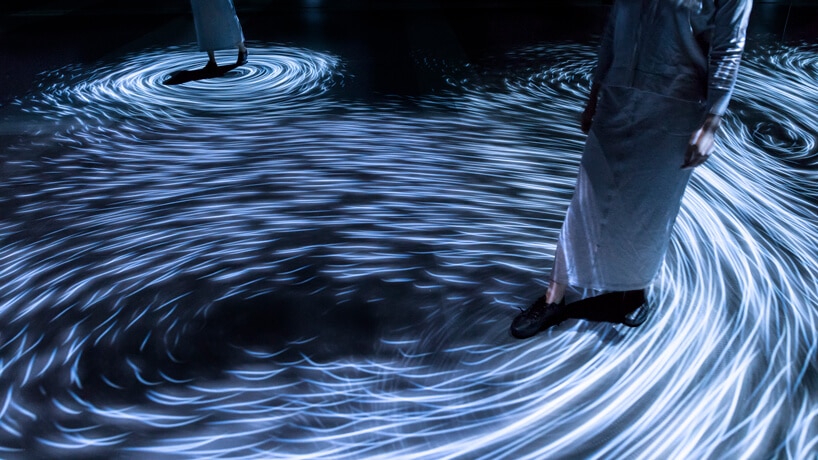 To be included in the permanent collection in the NGV, moving creates vortices and vortices create movement comes to life and transforms under the sway of people' movement. The NGV triennial, a large-scale, gallery broad exhibition of international art, architecture and design, opens on December 15, 2017, and runs until April 15, 2018, in Melbourne, Australia.