LEGO enthusiasts across the globe were thrilled when Chi Hsin Wei, a renowned LEGO master builder, unveiled his newest creation – Van Gogh's Sunflowers. The magnificent structure was crafted with LEGOs and generated quite a buzz on Instagram. Although Hsin Wei has yet to drop hints about when the build will be available, LEGO fans hope it can become a box set just like Van Gogh's Starry Night and Hokusai's The Great Wave. This incredible LEGO MoC gives you an exciting way of expressing yourself creatively – going one step beyond what Miley Cyrus did with "Build Your Own Flowers." Keep your eyes peeled for updates!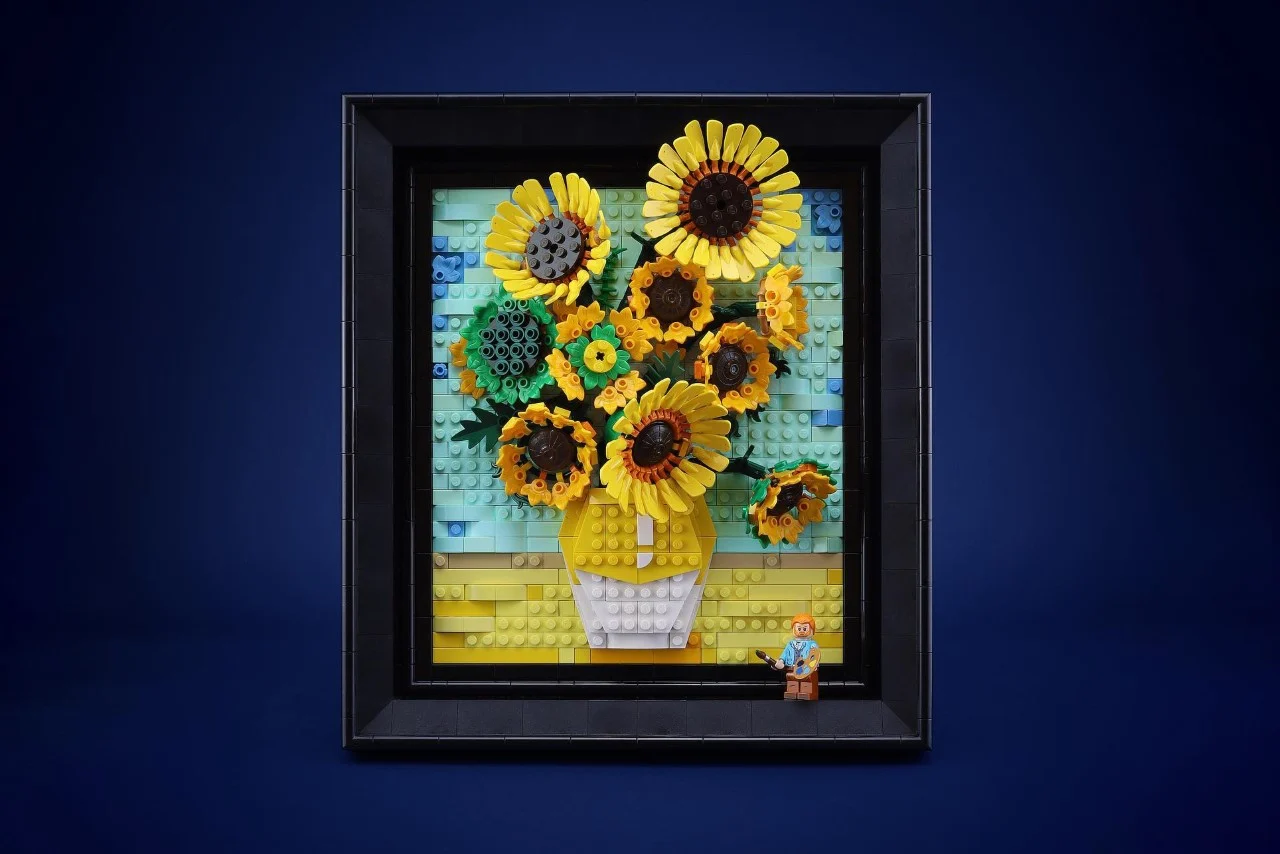 Hsin Wei's spectacular interpretation of Van Gogh's Sunflowers is presented strikingly three-dimensionally, with flowers that seem to leap from the canvas and exhibit their vibrancy. This Post-Impressionist artwork adapts remarkably well to LEGO brick form – each brick serving as a mini brushstroke that brings out its unique flair. The frame adds an exquisite finishing touch and completes the entire masterpiece!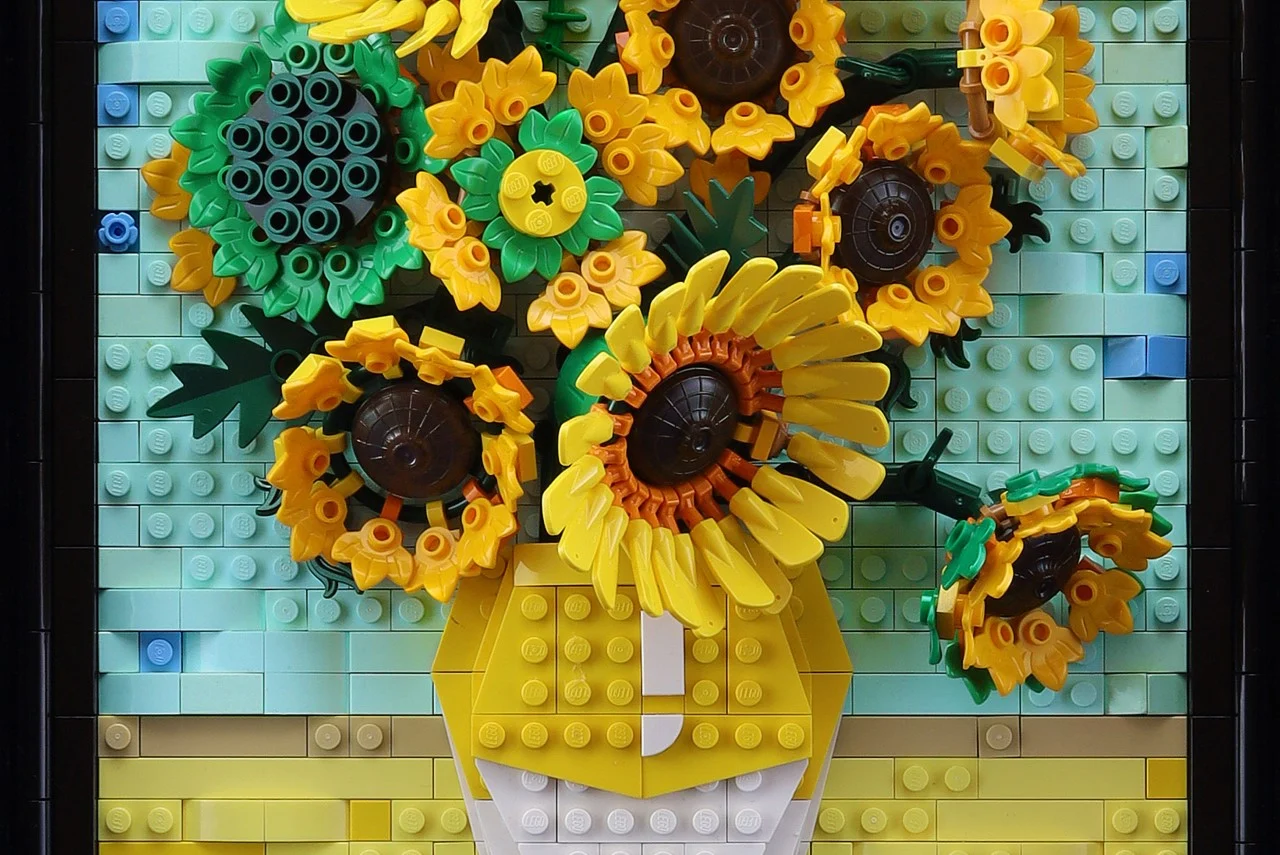 The teal and yellow background is the perfect backdrop to this spectacular build, with ten vibrant flowers that spring off the page. An impressive 3D effect ensures these blossoms stand out, creating an eye-catching piece nearly indistinguishable from its source of inspiration. One LEGO blog accurately noted: "These blooms appear freshly plucked!"
With some dedication and extra effort, I'm sure we could convince Hsin Wei to release the MOC build on LEGO Ideas or other platforms like Rebrickable. My favorite element has got to be the delightful Van Gogh figurine perched at the bottom with his paintbrush and palette!