If you are a dirt bike enthusiast, then you may be excited to introduce your child to this amazing world of motorcycles. Dirt bikes are great gifts. They give you the chance to spend some outdoor time with your family, they are unique gift ideas, and they are fun. Do not get your child a dirt bike before they are ready. If you force it on them, they may get hurt or develop a negative attitude towards dirt bikes. The following are some indicators that your child is ready for a dirt bike.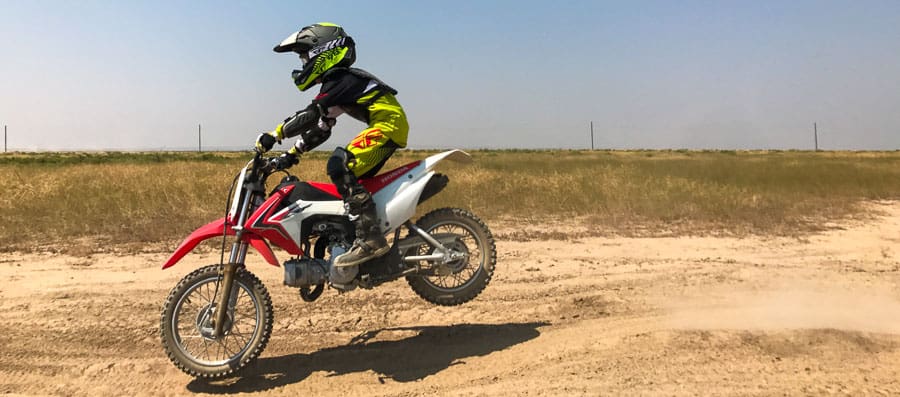 Do they Show Interest in Dirt Bikes?
Some children may not be interested in dirt bikes and you should not try to force them. While it is okay to encourage children to try out dirt bikes, parents should know where to draw the line. Riding dirt bikes should feel like a fun activity and not like a chore. If you feel they are not having a good time with the learning, then giving them an outdoor ecotric fat tire bike might very well be the best for them as of the moment.
If they show interest in dirt bikes, then try to establish the source of their interest. If they are interested simply because of something they watched in a movie or because most of their friends are already riding dirt bikes, it is a good idea to wait. For some children, it may be a short-lived interest that they are not ready to pursue yet. If your child is usually able to stick to things that they show interest in, then they may be ready.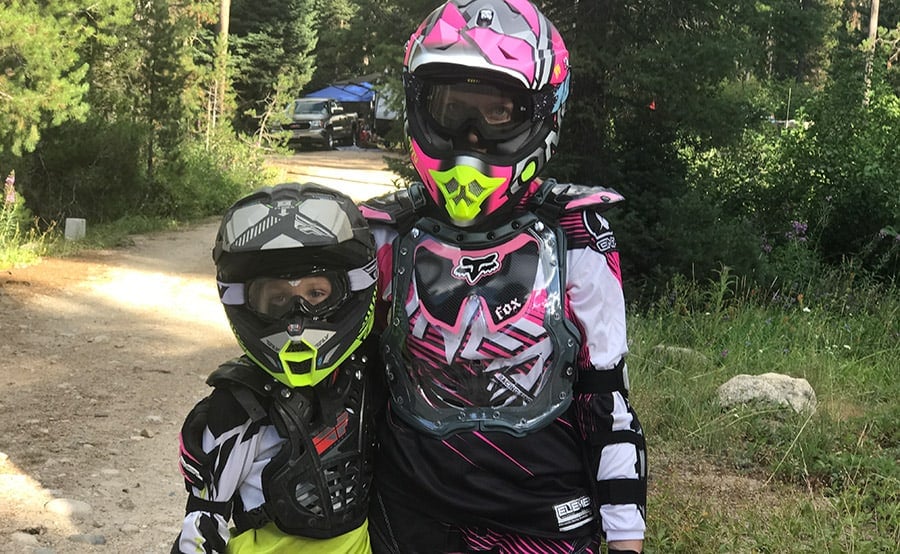 Natural Abilities
Some children are fearless. They may have natural riding abilities which make it possible for them to pick up dirt bikes at a young age. Consider the abilities of your child before getting a dirt bike for them.
Age
There is no specific age for riding dirt bikes but children under the age of three are obviously too young to safely ride their dirt bikes. They are still too young to detect obstacles and their hand-eye coordination is not developed. Children over the age of three are old enough to start riding dirt bikes. Monitor them closely and find a bike of the right size for their age and size. If your child is below the age of six, their riding speed limit should not exceed 10mph. The path you choose should match the riding abilities of your child. The age of your child should not be the sole basis of determining if they are ready. Some younger children may be ready for dirt bikes before their older siblings.
Once you find out that your child is ready for a dirt bike, choose the right beginner bike to suit their needs. There are plenty of dirt bikes in the market and it is easy to get confused. Do some research and ask for recommendations from your family and friends. Buy them interesting gear that will encourage them to emulate their favourite superheroes. Some of the gear to invest in include gloves, helmets, and gloves. If they are not yet ready, be patient with them. Children are different and they have different abilities.
Choosing the right dirt bike for your kid will go a long way in inducting them into this sporting world and there are some great ones reviewed on https://www.starwalkkids.com dirt bike section. With time, you will get to see as they gain experience and probably changing these bikes at every stage of the way to fit their experience level will help them hone their skills. Ensure your kid is safe with the appropriate gear whenever they go out riding. Sometimes, they may want to go for enduro and off-road riding – just make sure they have the right gear!