If you're an experienced rider or someone just getting started in ATV riding, it's important to have the best gear. If you ride with quality gear, you can keep yourself protected while also having fun. Having adequate protection is essential when riding an ATV so you don't suffer serious injuries from an impact if you fall off of your vehicle or crash. Female riders should focus on choosing gear that has been made with the female body in mind. If you're on a budget and need to purchase items one at a time, here are the top three pieces of ATV riding gear women will need at a minimum.
A Full-Faced Helmet
Probably the most important piece of safety gear for all riders is a helmet. You can find reasonably priced helmets and other cheap motorcycle aftermarket parts at most Motorcross shops. You'll want to purchase a high-quality helmet since this is the only piece of protection for your head and face.
Look for a helmet that has been certified with a DOT logo sticker on it. This means the helmet meets the Department of Transportation's testing standards for safety. Next, make sure you try the helmet on and feel comfortable with the fit and feel of it. It should feel snug, with the visor falling right over your eyebrows.
A Chest Protector With a Long-Sleeved Shirt
It's also important to get some sort of chest protection when riding an ATV. Chest Protectors are consistently on the list of the best women's ATV riding gear for beginners. Women can keep themselves protected from flying debris, such as rocks and sticks, with a chest protector. You can wear a long-sleeved shirt or jersey under a chest protector to get even more coverage during your ride.
You should look for a chest protector that has been designed specifically for women. Getting a men's chest protector won't give you the right fit and will feel uncomfortable. Look for a chest protector that has a tough shell but feels lightweight when you try it on and fits the female body.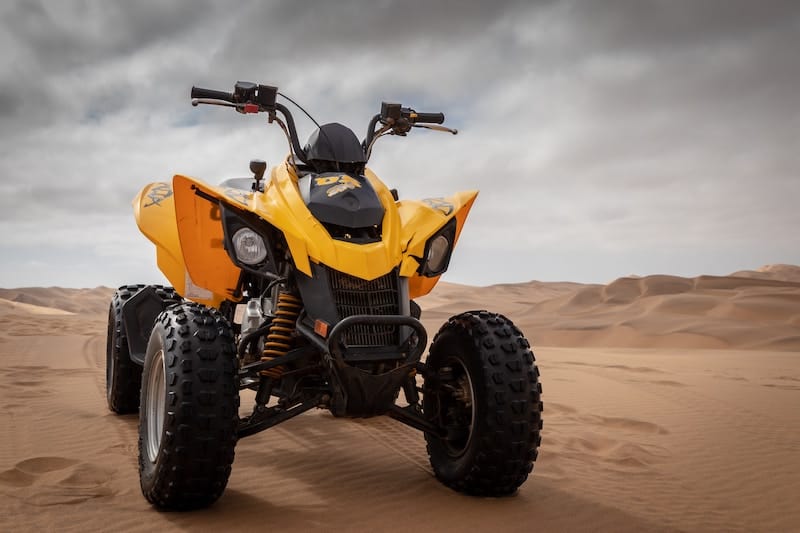 Riding Boots
The third essential piece of safety equipment for women riders is a pair of riding boots. Boots are part of the best women's motorcycle gear to purchase for your first ride. Instead of buying a pair of men's boots, you should go with a brand that is made to fit a woman's feet.
Riding boots typically come up to the mid-calf and keep the feet, ankles and calves protected. Boots that fit you well can also make shifting and operating the ATV easier. Boots can sometimes wear out quickly, so choose a durable brand that makes quality products.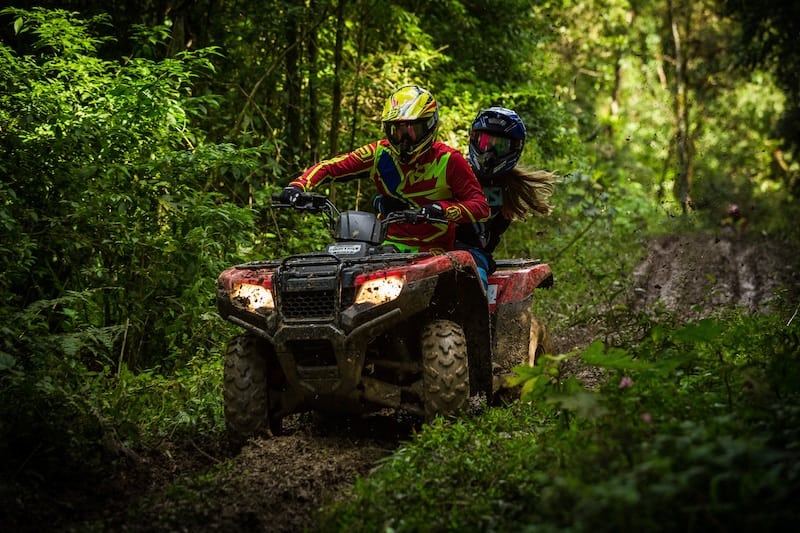 If you're ready to get on the track with an ATV, make sure you gear up with the best equipment for your budget. Choose gear that is made for women to get a better fit and feel. Be sure to invest in these three key pieces of women's equipment for an optimal riding experience and performance. Start shopping for your gear today and get closer to riding on an ATV.