If you're a packaging designer, there's no better way to show off your work and talent than at the 2023 Pentawards. The global competition celebrates excellence in packaging design, with entries being accepted now. With over 50 esteemed judges from 17 countries across four continents – many representing world-renowned brands such as Amazon, Estée Lauder, Microsoft, PepsiCo LEGO, Nestle, and Mars Food.
This year, our esteemed panel of judges is more distinguished than ever. We have prestigious experts from The Walt Disney Company, Netflix, PUMA, Pentagram, and Unilever in packaging to offer their valuable insights! Don't let another opportunity pass you if you've been itching to add 'award-winning' to your bio! Submit your entry now to see your name up in the lights!
Why you should enter
Attaining a Pentaward is a significant accomplishment for any agency, brand, or student in packaging design. It has the potential to catapult your business or career forward and provides you with a fantastic opportunity to attend the Gala Ceremony and connect with some of the most prominent professionals in this domain.
The Pentawards Excellence Score allows participants to gain insight into their submissions and whether or not they win. This will enable them to understand what resonated with the judges and determine where there is room for improvement regarding their packaging design.
You don't need to create anything special to enter the 2023 competition! Any packaging launched on a global scale between 1st July 2021, and 30th June 2023, is eligible for entry into this competition – as long as it hasn't been entered before.
The competition's categories range from food, beverages, body, and health & beauty to home leisure and more. To get the best rate on your entries, submit them as soon as possible! From 6 – 10th February is a special 48-hour launch rate; 8–10 February has an early bird Super Early Bird Rate; 13 – 24 February offers an even earlier Early Bird Rate; then starting 27th February till 10th March, there will be regular entry rates. For all further details regarding the submission rules, visit here.
If you need creativity, look at the remarkable packaging designs from previous Pentawards events. Get inspired and create something truly extraordinary!
1. Williams Premium Canned Cocktails by Offff
Williams Canteen refused to accept defeat during the first Rotterdam lockdown of March 2020. It successfully maintained its bar thanks to its specialty: offering customers exceptional cocktails.
After experimentation, they concocted six exceptional and high-grade cocktails that can be consumed in a mere can. Not only do these pre-packaged mixtures offer exact measurements, but their taste remains unaltered for extended periods. Offff's branding studio created labels for the drinks and two snacks as accompaniments, all conveniently placed within one harmonious gift box of eight cans.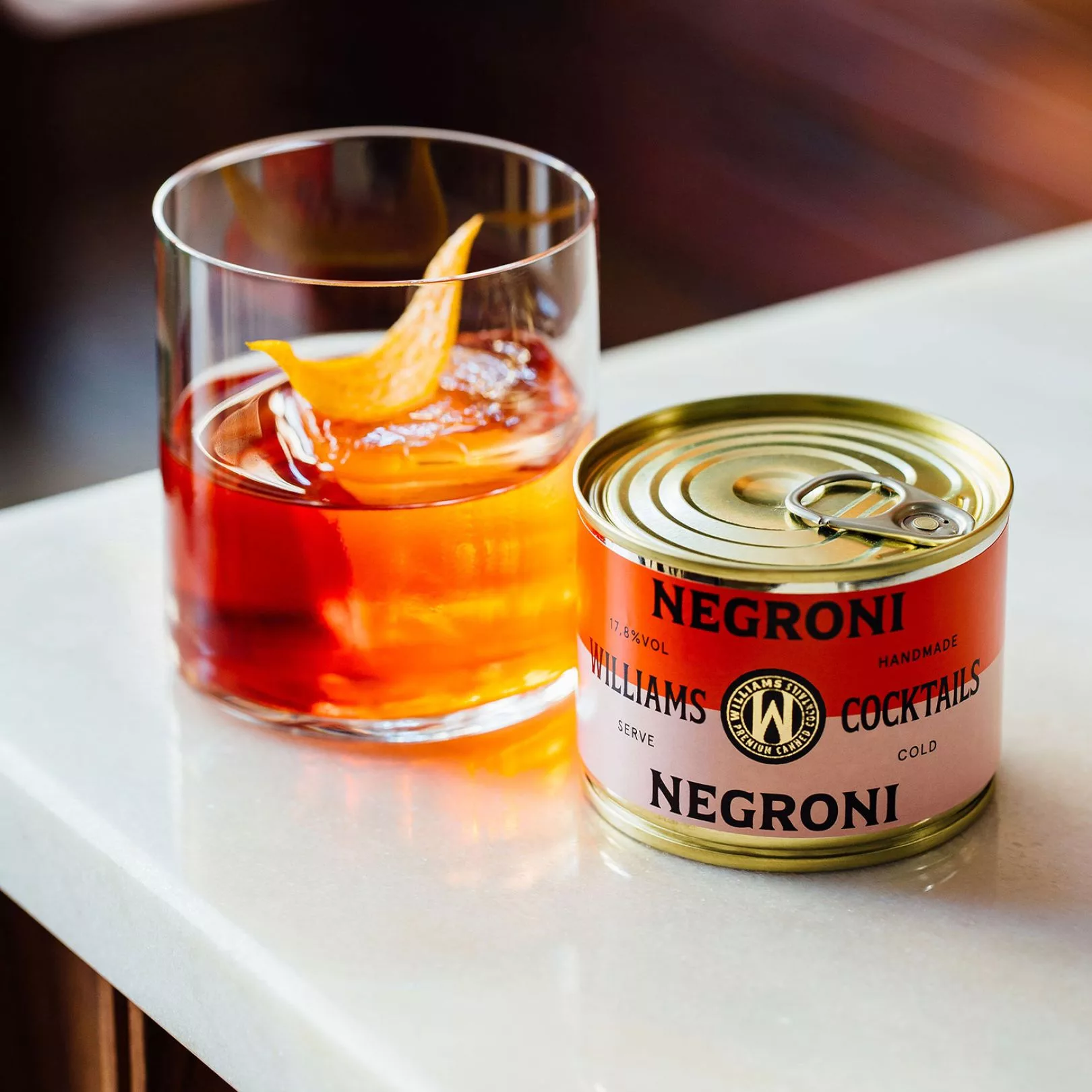 2. Pocket Neck Pillow by Urban Forest Lifestyle Ltd
Presenting a revolutionary approach to design and sustainability, Shenzhen Urban Forest has created an ultra-compact and convenient travel neck pillow. Its creative design utilizes the included silicon packaging as an air pump for quick inflation – making it both eco-friendly and stylish.
This tree-shaped, shell-like outer packaging is both a storage bag and an air pump due to the elastic nature of silicon, thus revolutionizing how inflatable pillows are used. It stands out for its innovation and functionality and encourages consumers not to discard it – cleverly changing the game altogether!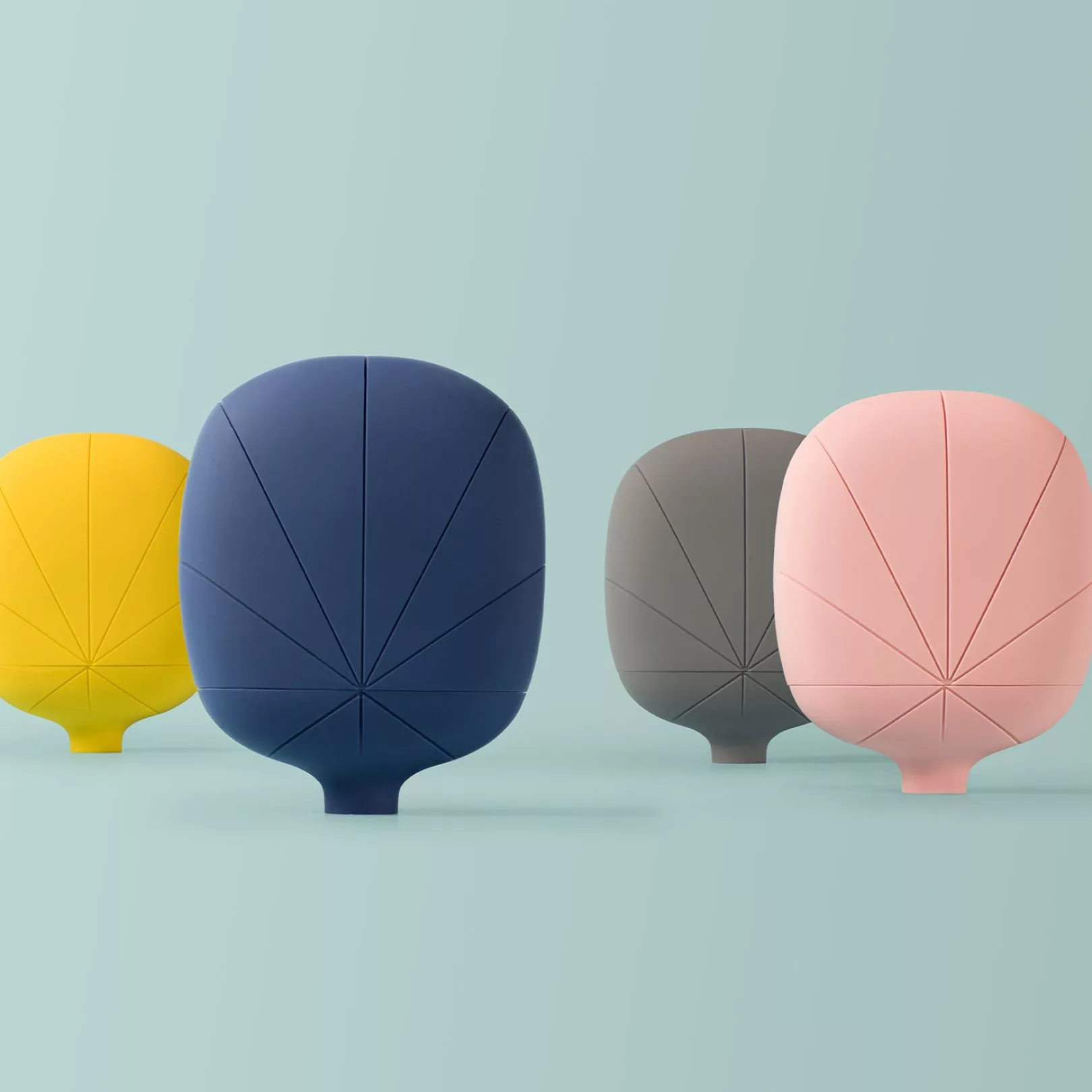 3. Ivy's Reserve Vintage Cheddar by Big Fish
For generations, the Clothier family has guarded a special Cheddar recipe unlike any other. At Ivy's Reserve, Rich Clothier designed his packaging to be simple yet bold and striking, with icons representing specific product benefits that people can relate to. His thoughtful attention to the visuals of the product serves as a testament to its quality and craftsmanship.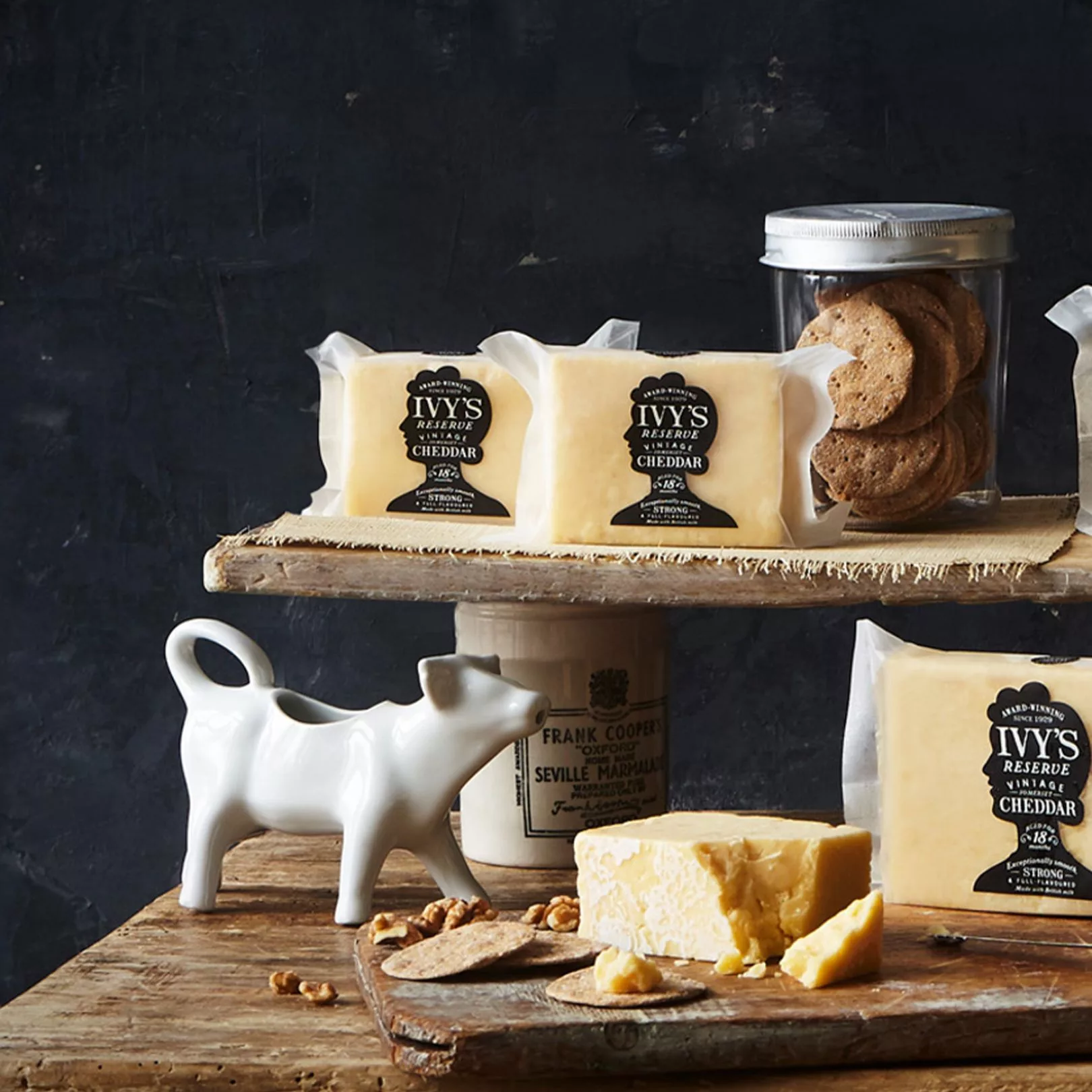 4. ShinkoQ by Grand Design
Grand Design crafted a minimalist design for ShinkoQ – an "anti-pollution" product designed to combat viruses. This sleek packaging features only a slash on the bottle face, omitting any product names and housing four different products: shampoo, treatment, oil, and mist with two distinct fragrances. ShinkoQ is sure to meet your anti-virus needs while making a bold statement in its simplicity.
The anti-pollution theme inspired this minimalistic and symbolic take on the "ban" symbol. ShinkoQ was specifically engineered to seamlessly integrate into any home, creating a design that would catch people's attention with its global perspective.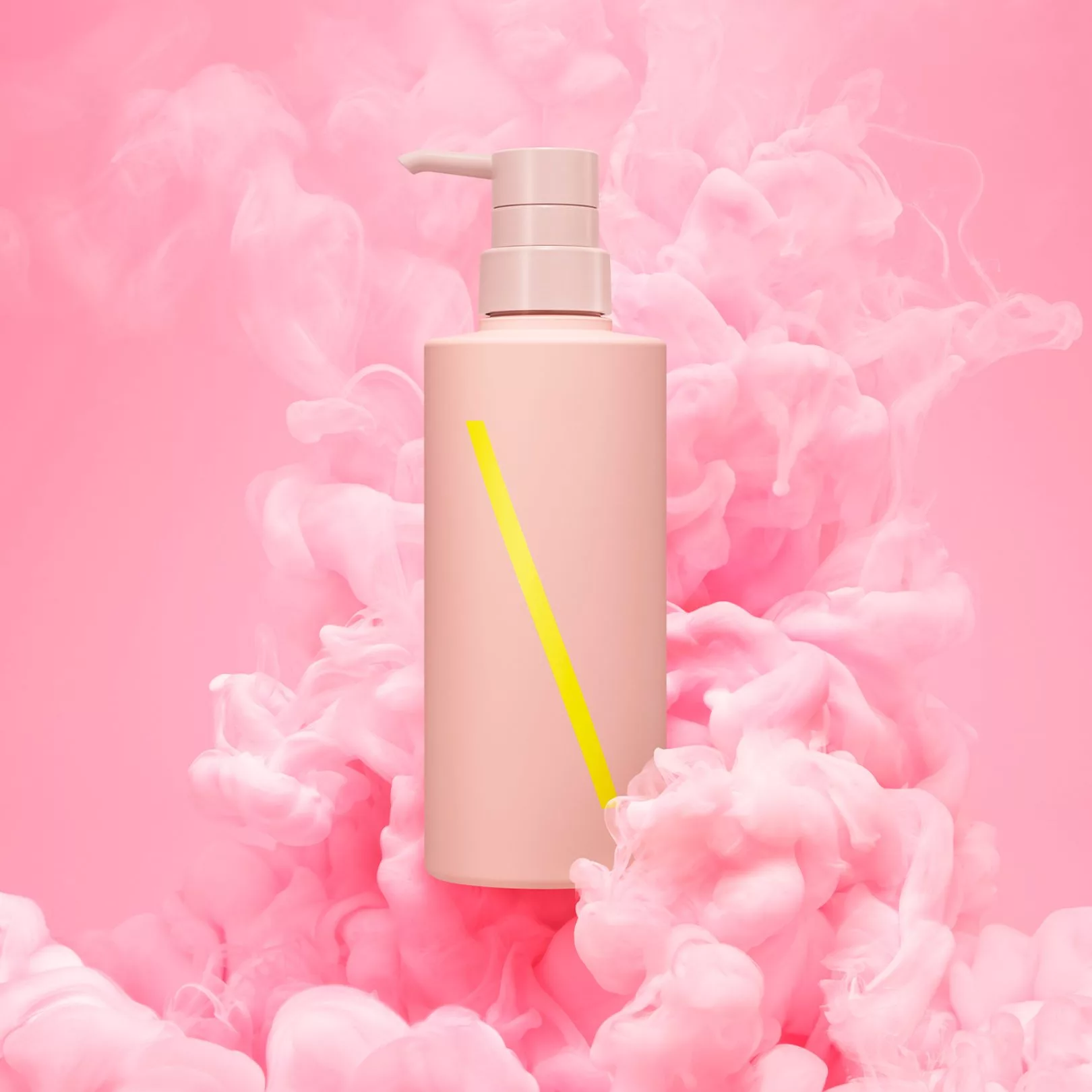 5. BeanBean Coffee by BangBang
After the draining toll of 2021, BangBang wanted to give consumers a much-needed jolt for an energized 2022 start. With this in mind, they created BeanBean – six unique types of coffee beans released as a limited edition collection made possible through the vital partnership with ZAB café.
Entitled 'By creatives, for creatives,' this self-promotional project offers coffees named after fonts to honor the numerous typographic 'B's from The Fonderies worldwide. To express their gratitude towards customers and collaborators who contributed to their successes, these 100% compostable bags were hand-printed with water-based ink.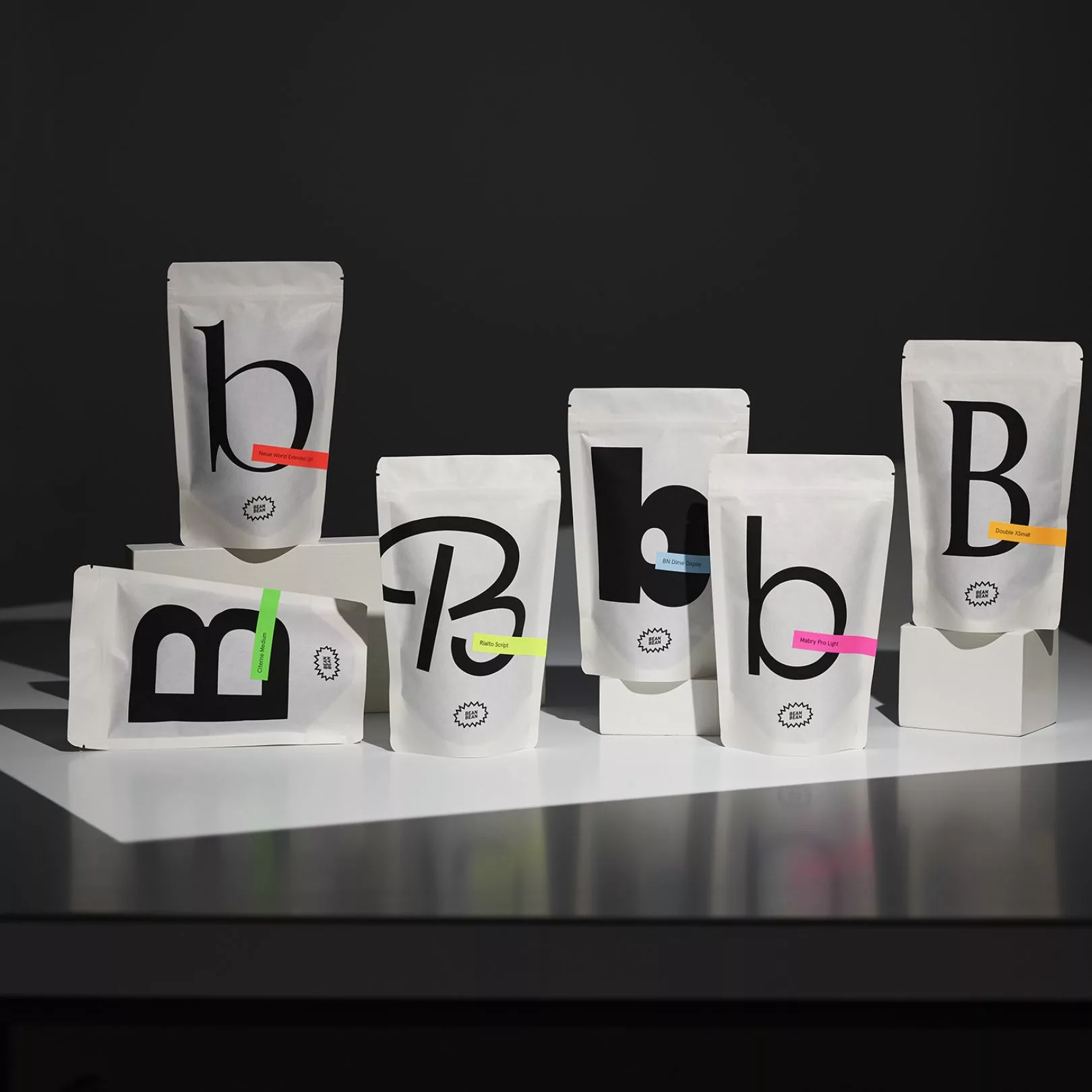 6. Fuzed by Vault49
Americans are increasingly seeking premium flavored vapes, and Fuzed answers the call! Known as "The Realest Flavors Around," Fuzed stands out from its competition with a bold proposition of marrying top-notch cannabis with naturally derived, lip-smacking flavors. Get ready to experience an unforgettable vape journey like never before!
Vault49 exuberantly combined fun and natural qualities to create a fresh, modern take on the traditional bodega design concept. Drawing inspiration from grocery store signs and vivid fruit displays, they crafted packs of bold colors that effectively highlighted Fuzed's flavor credentials while giving each flavor its unique persona with custom illustrations, icons, and eye-catching copy. With this creative approach, Vault49 created an engaging way to communicate the high-energy buzz that comes with every sip.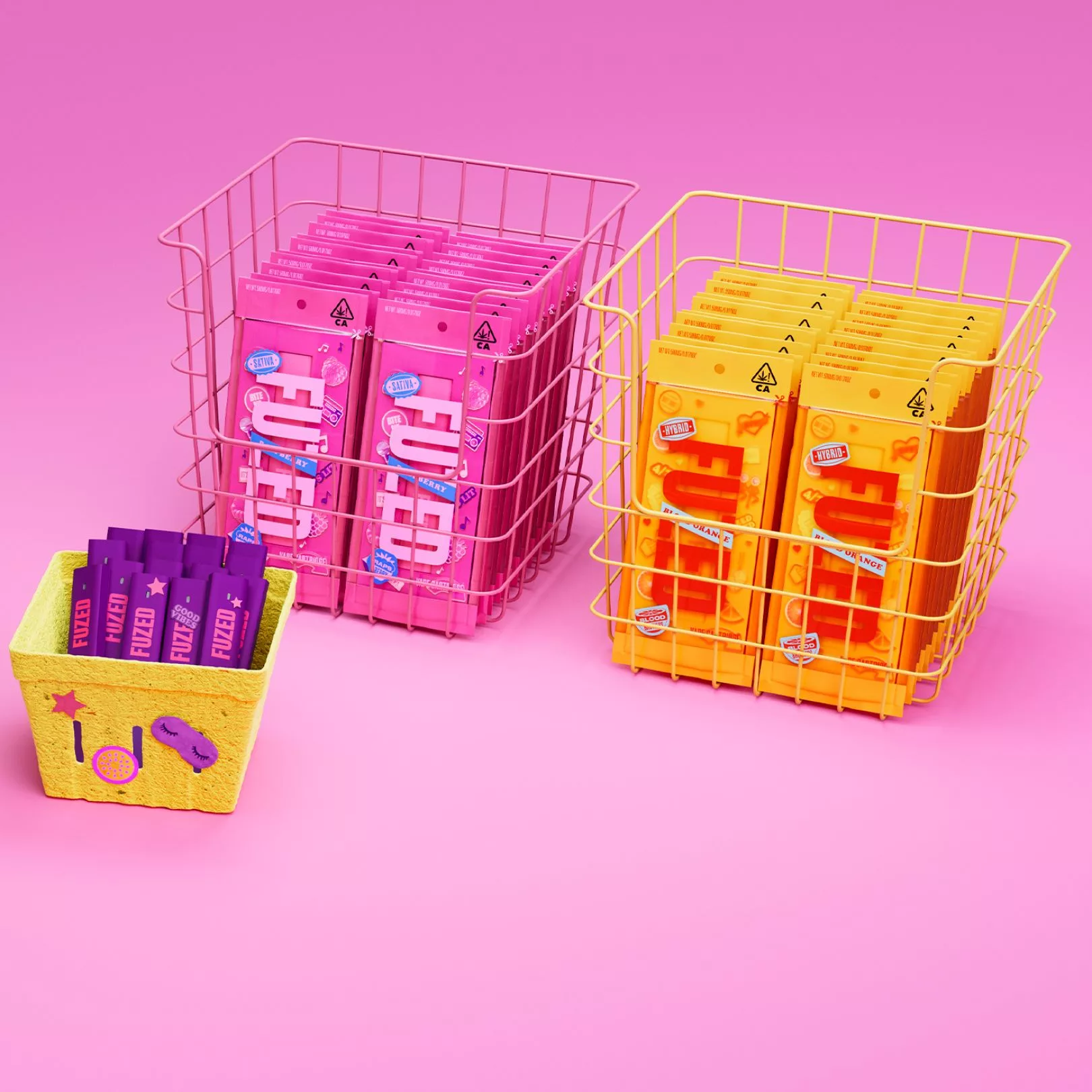 7. RE:INCARNATED SPIRITS by Ruska Martín Associates
The inaugural 444 RE:INCARNATED SPIRITS bottles, titled the RE:BRAND #1 Limited Edition, showcase an innovative blend of sustainability and craftsmanship. The label is printed on paper made from grape waste and post-consumer recycled fibers. At the same time, the uncoated cardboard box offers repurposed padding comprised of shredded Euro bank notes that didn't meet public quality standards. Moreover, the glass bottle and cork are crafted using 100% recycled materials to ensure this limited edition honors environmental consciousness and creativity.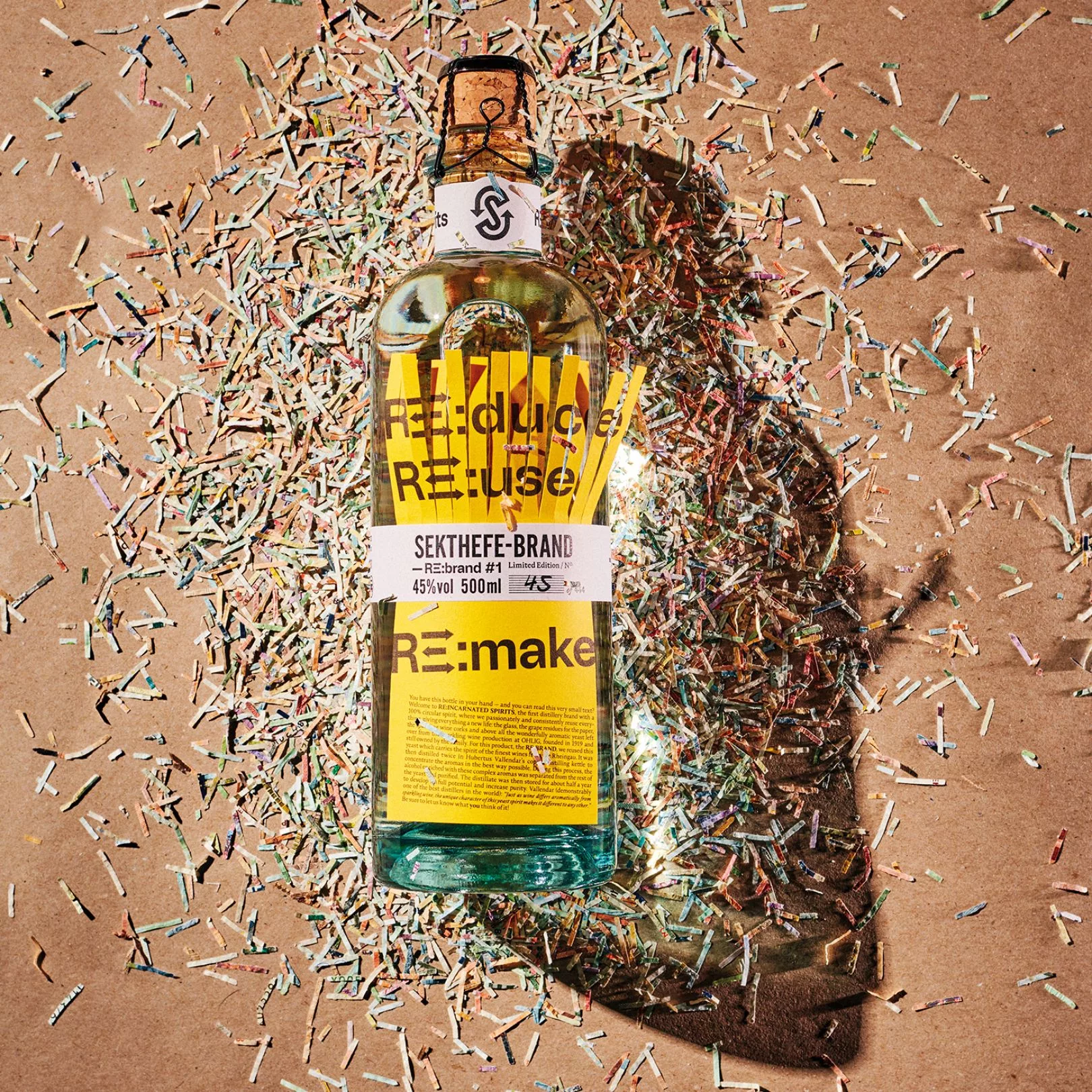 8. Eminente Reserva by Moët Hennessy and Stranger & Stranger
This rum was inspired by the Cuban land of "Isla del cocodrilo" (Island of the crocodile), and its logo and bottle are shaped like a crocodile to reflect this inspiration. The front label, enhanced with embossing, debossing, and hot gold stamping details, reveals the brand logo and product information. Meanwhile, on the back tag-shaped like a train ticket-you are invited for an unforgettable journey to wild Cuba! Plus, each individualized label is numbered, making it all that unique!
Conscious of sustainability, our bottles are crafted by the closest glass manufacturer in Mexico, and every label is made with cotton by-products from the textile industry. Every tag is carefully attached by hand in Cuba to complement its intricately engraved bottle stopper constructed using sustainable cork and wood sourced from FSC forests.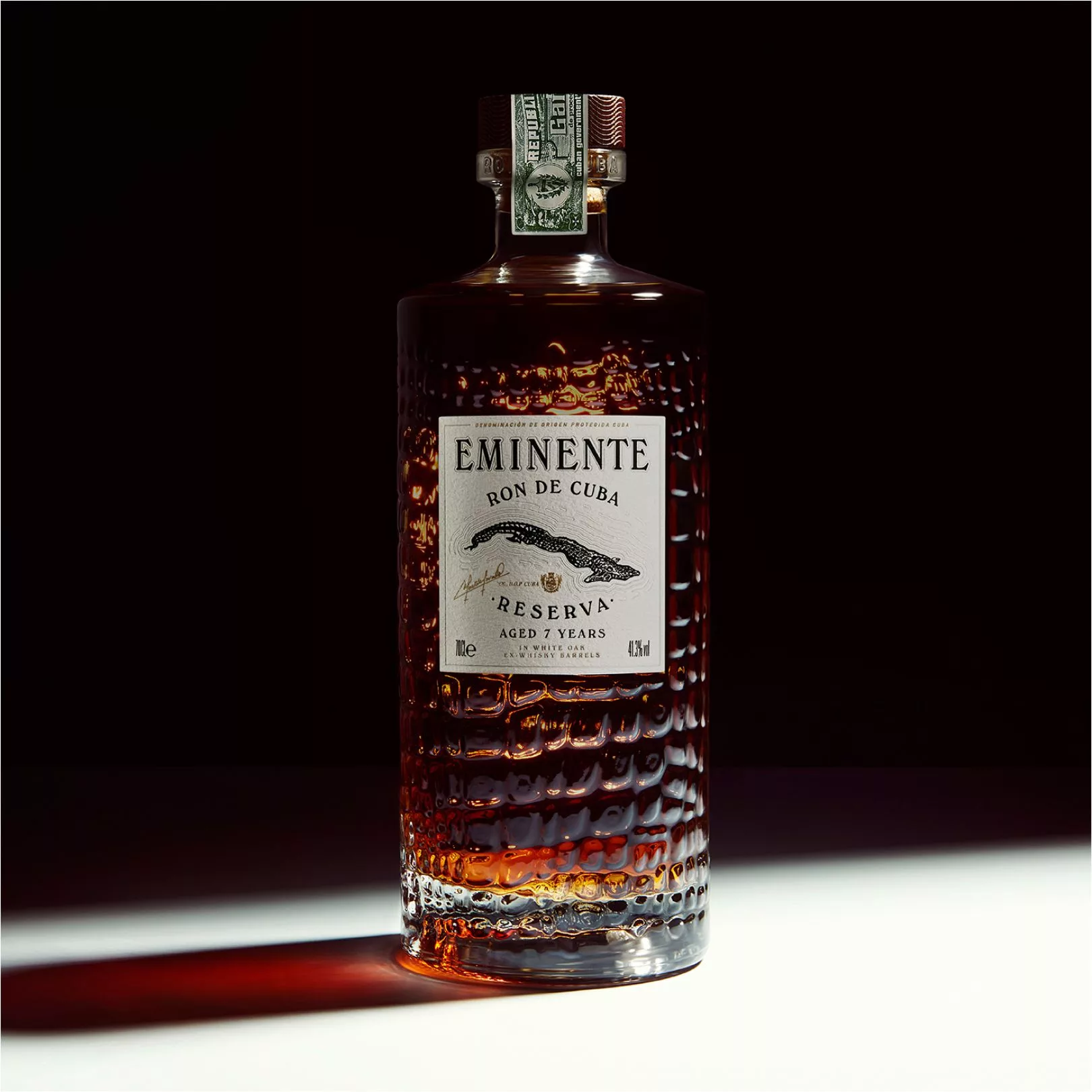 9. Pongo by CBA
Pongo is a pet-oriented aromatherapy spritz that gives your four-legged companion the love and attention they deserve. Its all-natural scents provide emotional support for pets, bringing them comfort and joy in their everyday lives. The unique packaging of Pongo consists of a custom plastic base with an adjustable trigger spray head which can be used across all products within its range! Adorning the structure's body with full-bleed shrink-wrap graphics, you can choose from many doggos, fun outfits, and seasonal editions and even personalize them online. Furthermore, to delight users' faces, we've given each scent funny names that feature vital ingredients and their primary benefits.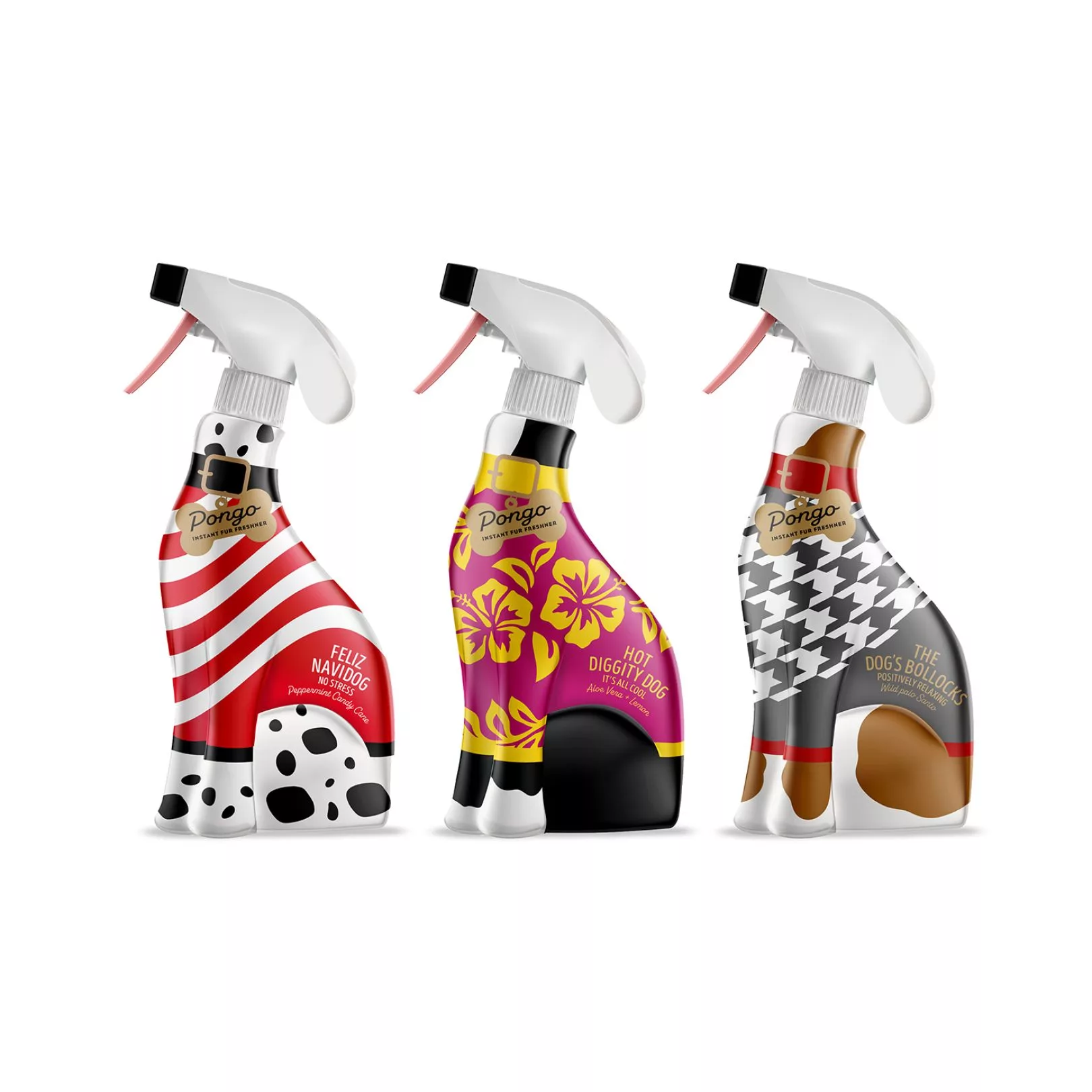 10. Vinho do Mar by Rita Rivotti
Drawing inspiration from the vast depths of the Atlantic Ocean, Monte da Carochinha sought a unique way to age their wine. As a result, they decided that ten months immersed on Portugal's Alentejo coast was just what they were looking for, creating one-of-a-kind motifs adorning each bottle, crafted and shaped by nature alone. A minimalist approach is taken with labeling each edition of this unique underwater production – alluding to its mysterious origins.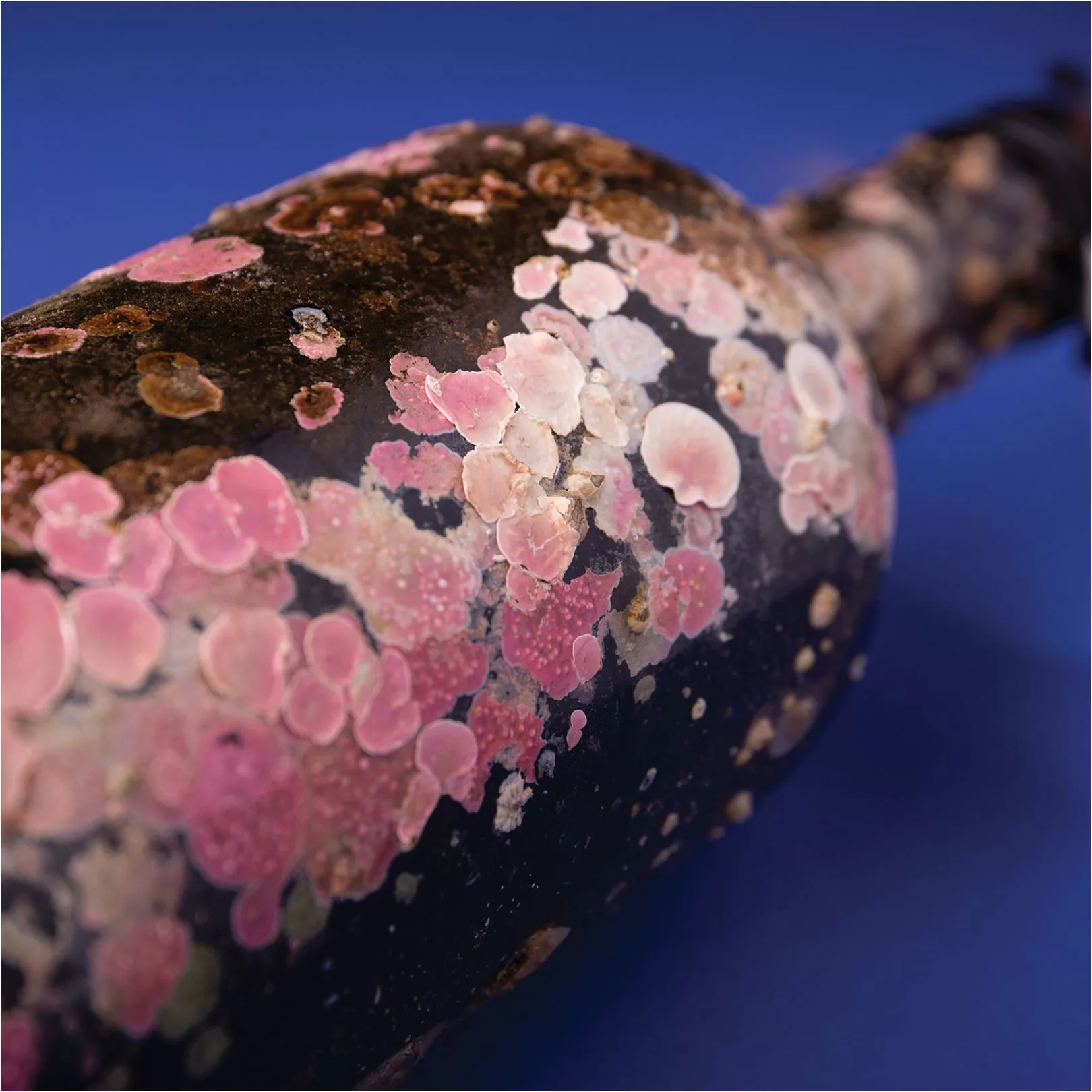 11. Nice Cream by Han Gao
As we seek to redefine the standard food industry design style of incorporating pictures, this packaging injects energy. It creates a cutting-edge approach for new generations of ice cream brands. The packaging for this low-calorie healthy ice cream has been designed to capture the preferences of those who prioritize their health. By reorganizing information levels and using bright colors, it highlights the nutritional elements present in each product.
12. FRAHM Jackets – Tough Beautiful by Supple Studio
FRAHM is a UK-based, family-operated business that focuses on sustainability and men's mental health. To encapsulate their Tough Beautiful mantra when packaging their jackets, Supple Studio used macro shots of native British beetles to emphasize the beauty in nature's little creatures.
Featuring a beetle design, FRAHM's big and bold packaging flawlessly captures the essence of their technical garments, perfect for any outdoor activity or weather condition. They created a custom tape with an encouraging 'Open Up' message to support Mind charity further.
13. Luncheon Meat by Xiaomi
Designed for a new generation of e-commerce shoppers, the stunning re-design of this luncheon meat packaging stands out from the usual. On its front is a fascinating contrast between vibrant pink and pure black colors that expressively showcase the brand. Moreover, Chinese characters 吃肉 (meaning 'eat meat') are transformed into a beautiful pig shape!
A 'piggy nose' is innovatively crafted on the back of the pack, dramatically increasing its visibility and captivating consumers with its playful design.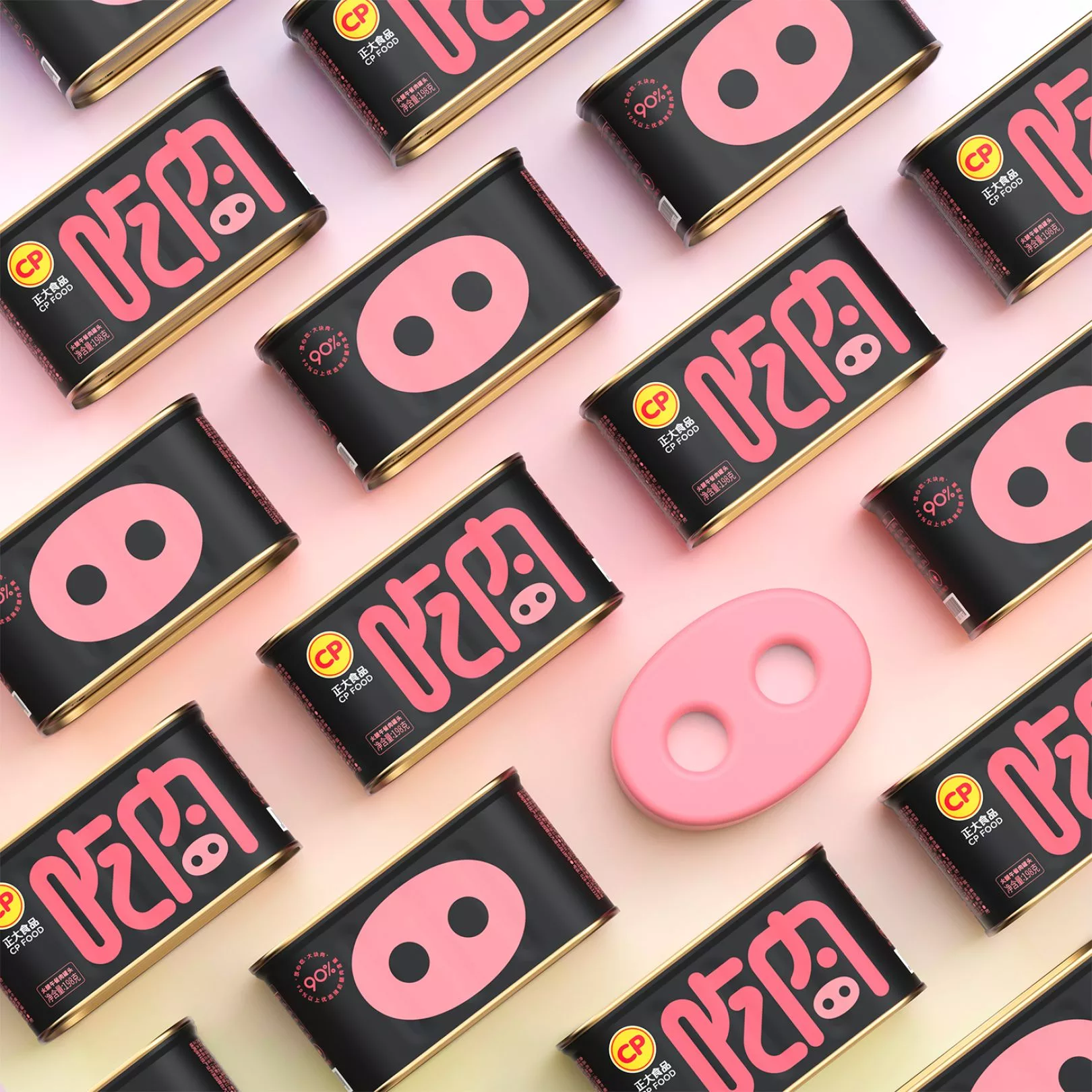 14. ASKUL Lohaco by Bold Scandinavia
Askul, a Japanese retailer, has created this exclusive set of kitchen cleaning and storage products that draw inspiration from the various textures found in the kitchen. A unique combination of raw materials, such as Kraft card stock paired with minimalist Scandinavian design, pays homage to all shapes and forms around any cooking area.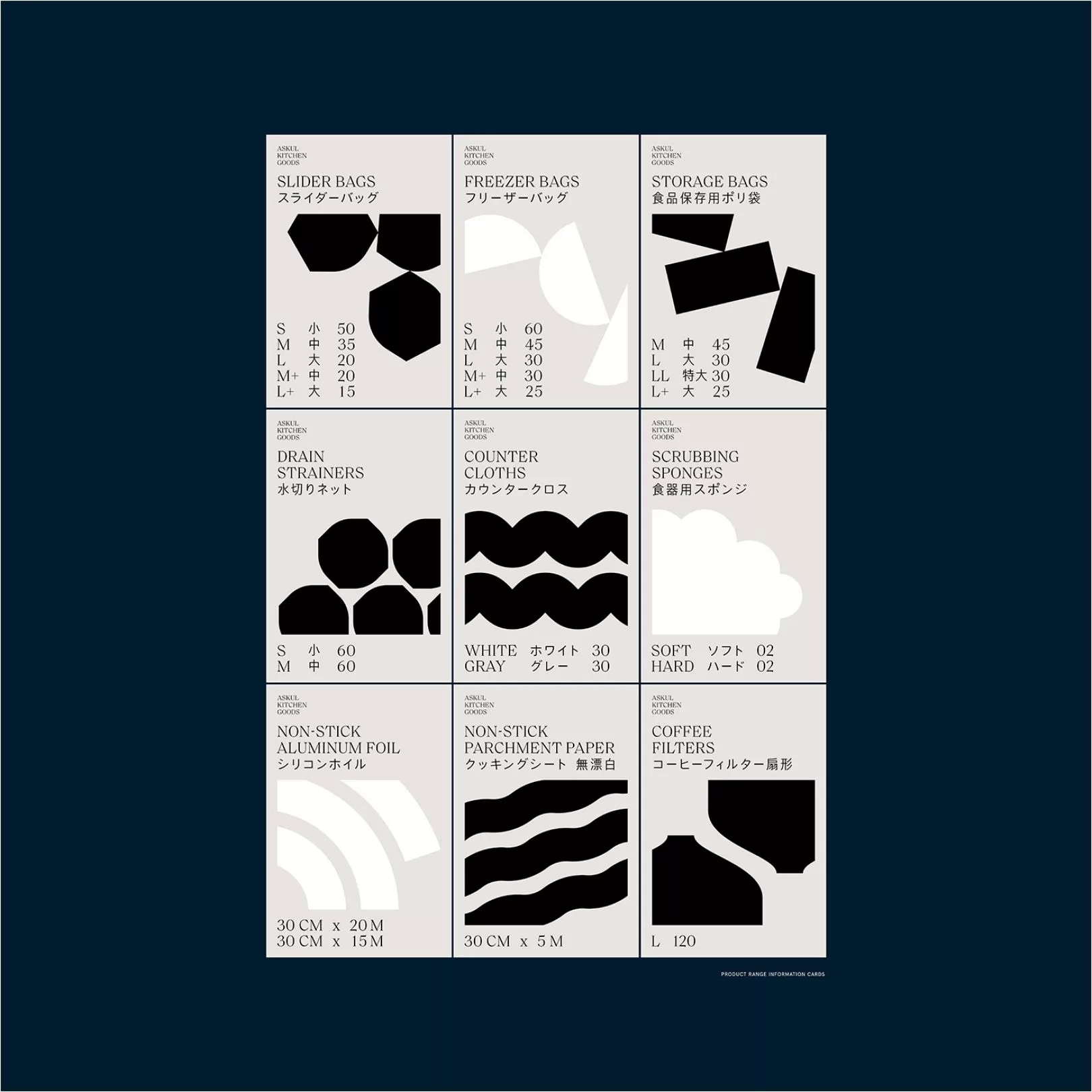 15. OCEANIQ by 2Yolk
Introducing a groundbreaking line of vegan cleaning products specifically designed for the environmentally-minded shopper. This exclusive supermarket collection cleverly combines 'Oceanic' and 'IQ,' with its name purposely misspelled to reflect its inventive use of recovered plastic from our oceans in each product's packaging. Boasting illustrations of aquatic life, this packaging product is made from 100% recycled fishnets collected from seas worldwide. In addition to protecting marine wildlife, its mild plant-based cleaning agents make it both eco-friendly and gentle on your skin.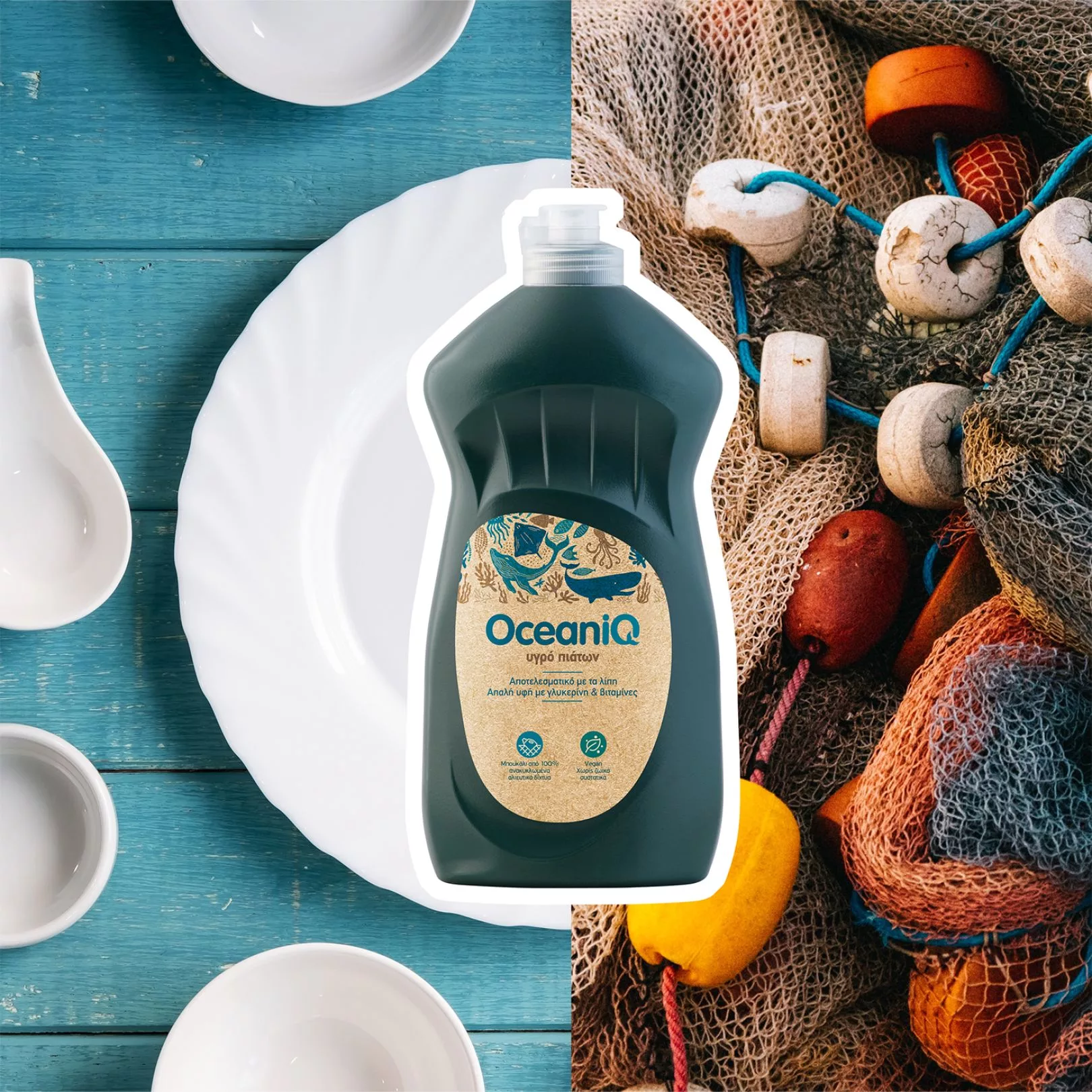 16. Stoic by OTVETDESIGN
This packaging reflects the strength and longevity of the glove material, appearing as if a sharp object could break it open, however, only stretching its exterior. With an elegant yet clear-cut design solution, this distinctive package will stand out anywhere and make for an effective brand positioning tool.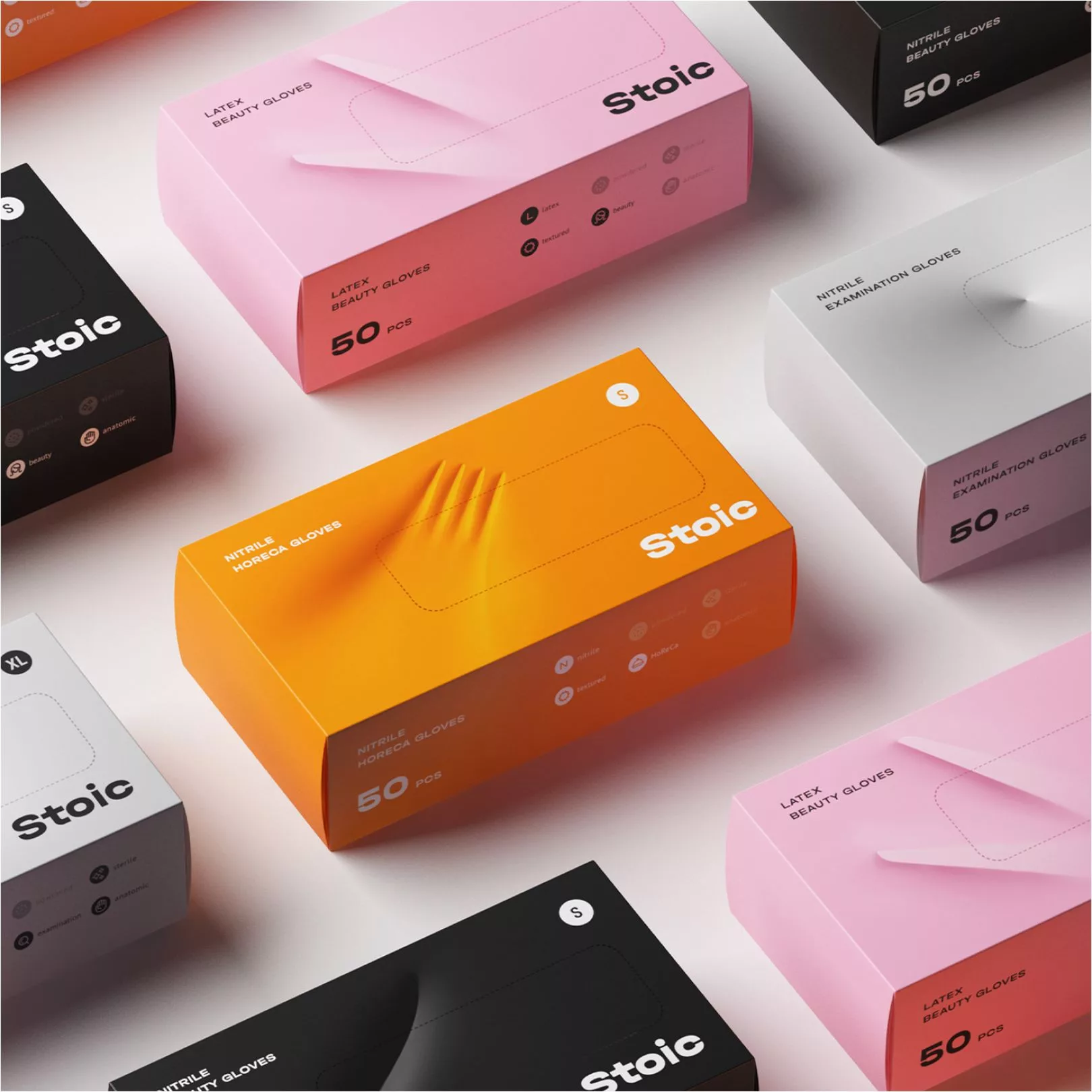 17. Air Co
Air Co., the world's first carbon-negative vodka brand, is committed to becoming the most sustainable alcohol company. The packaging of this product is both environmentally friendly and reusable while prioritizing the liquid itself with a label placed at its top. By highlighting its vodka, Air Co.'s design choices embody its mission for sustainability without compromising on quality or aesthetic value.
The vodka stands out from the rest with its custom, non-toxic label that's easy to peel off and can be repurposed as a water bottle, flower vase, or candle holder. Simple yet sophisticated in design, this all-natural vodka is sure to catch your eye!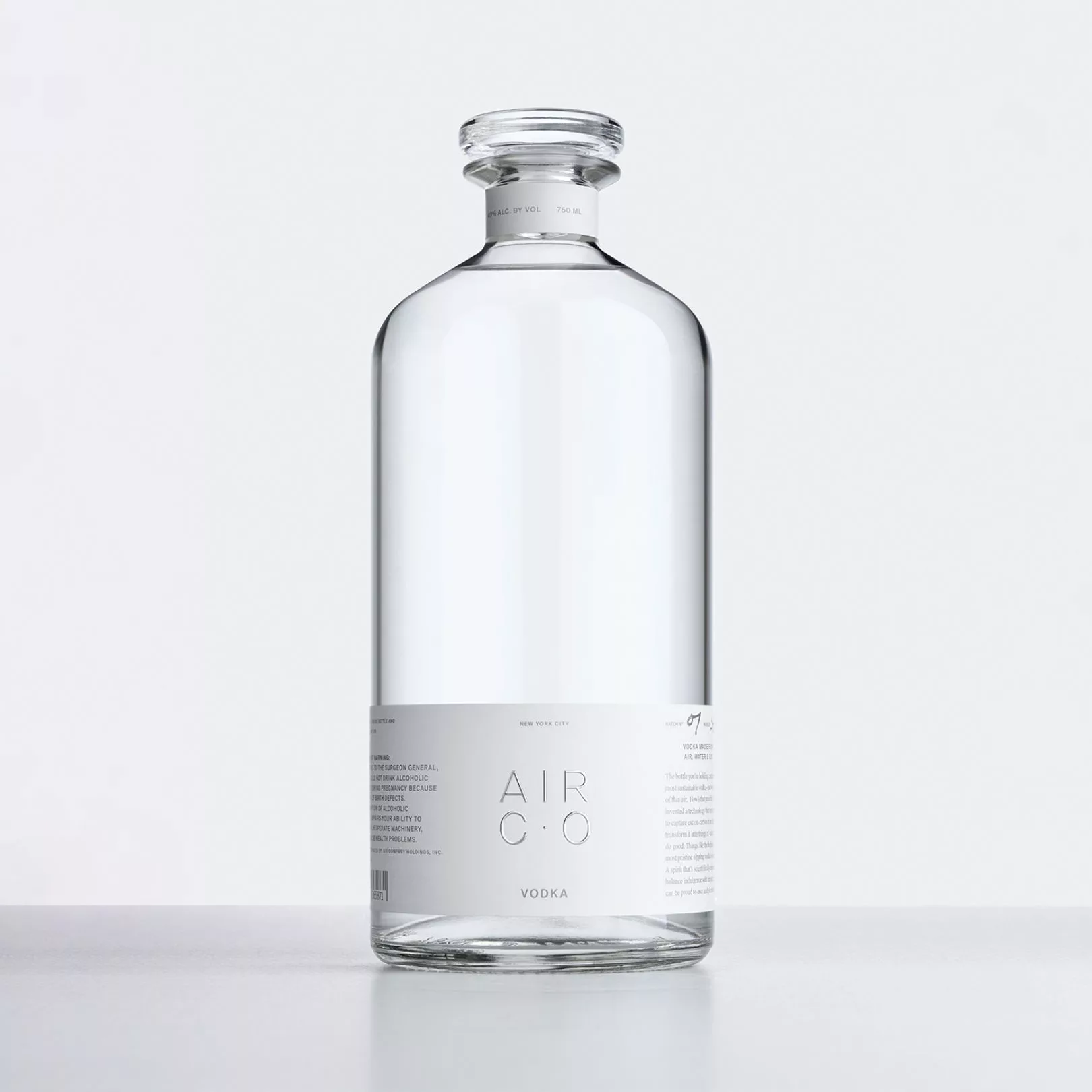 18. Pridem's Gin by Enpedra Estudio
Pridem's premium gin is designed around the concept of freedom, embodied by a sailor. The exquisite design consists of two intricate pieces: a distinct stopper shaped like a mariner's cap that imparts character to the product and underlines its singularity, plus an impressive label composed of four separate parts that wrap around the frustoconical bottle.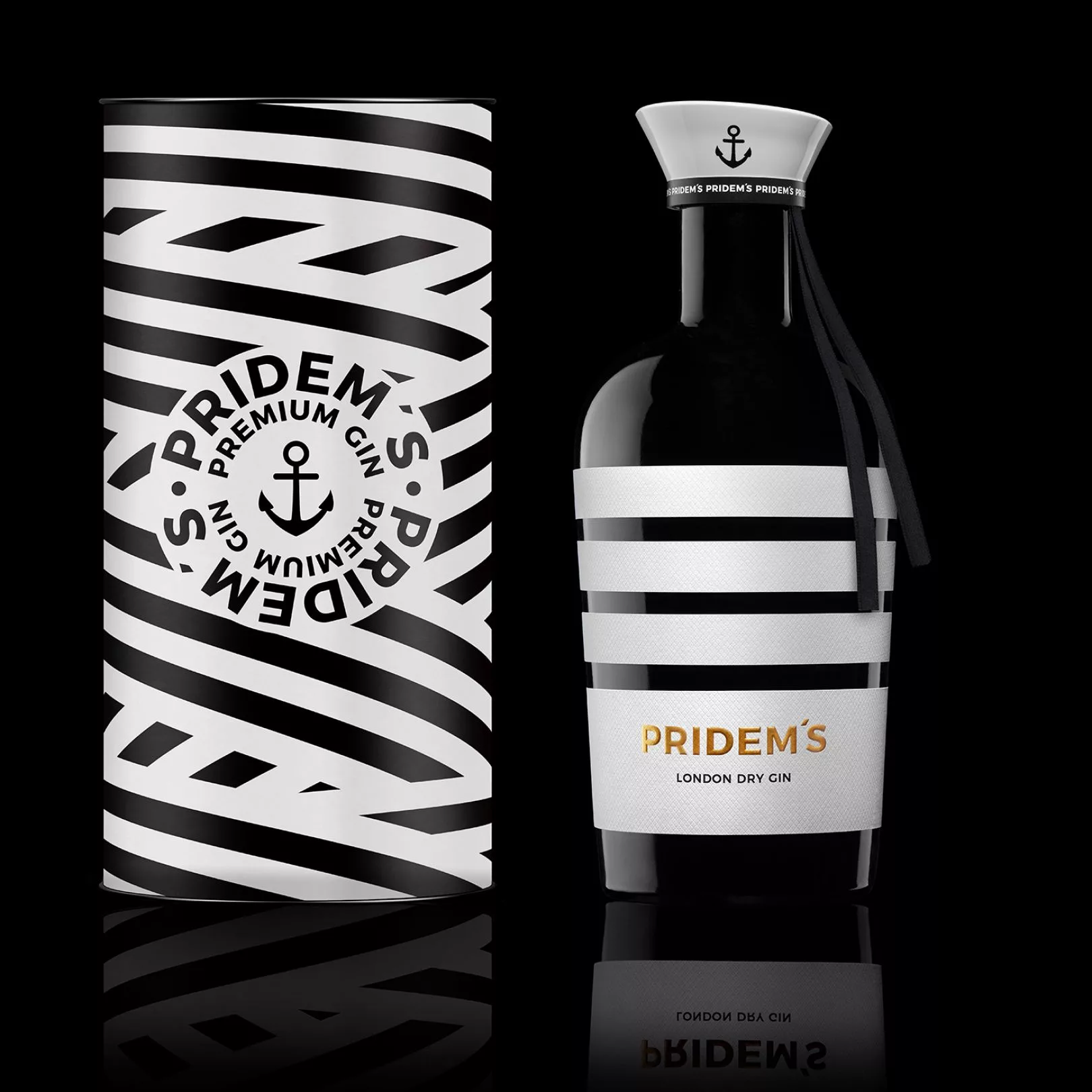 19. Happy Ghost by Pavla Chuykina
This whimsical design is inspired by the spooky apparition first seen in 1916, now haunting shelves of liquor stores all over. To create a sense of mystery and eeriness, deep indentations form the bottom of this bottle while two ghostly eyes stare out from within a foggy glass. A mystical atmosphere captivates as each eye peers through this haunted vessel.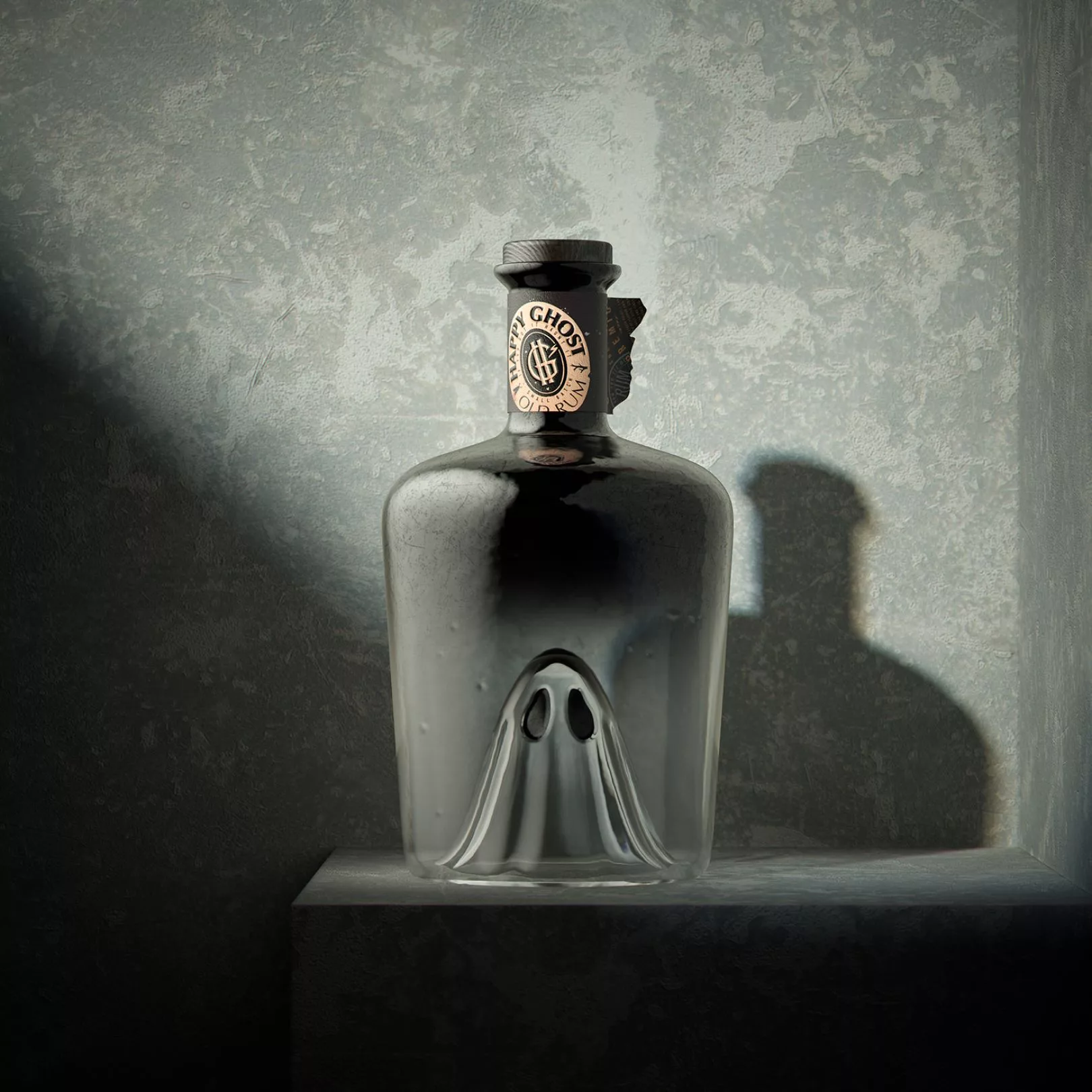 20. NongFu Wangtian by ShenZhen BOB design
The judges were captivated by the ingenuity and straightforwardness of this design. The masterful concept behind this product packaging is that it mimics a chili's shape, granting customers an immersive experience as if they are selecting chilis from their garden. With their distinctiveness and enjoyable aesthetic, these packages will be the first to catch people's eyes on store shelves, causing them to impulsively buy to try for themselves or share with those closest to them!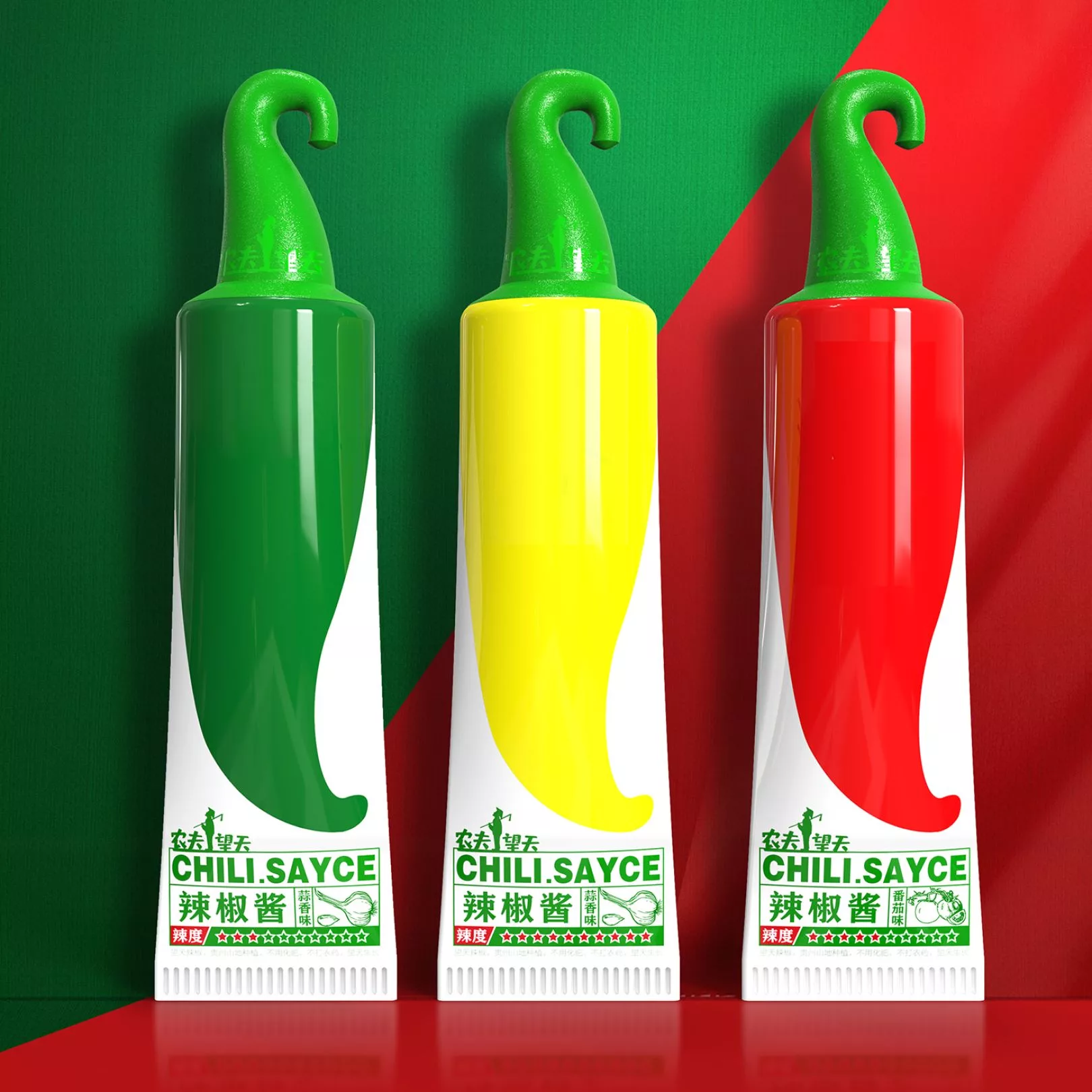 21. Chioture by Shanghai Nianxiang Brand Design & Consulting Co., Ltd.
To communicate the vibrant and youthful characteristics of Chioture, a unique design was created to spotlight the features of their makeup base kit. The camera used in the demonstration is beautiful and adorable, providing soft-lighting effects that capture every detail of the product's unpacking process. With this innovative approach, customers can fully experience Chioture's fun yet powerful products!
To begin, the user should unscrew the 'lens' and extract the 'handle brush' on its right side. The handle brush can then be placed in the 'Brand Icon Viewfinder,' in the upper left corner of the camera, for when they are on the go.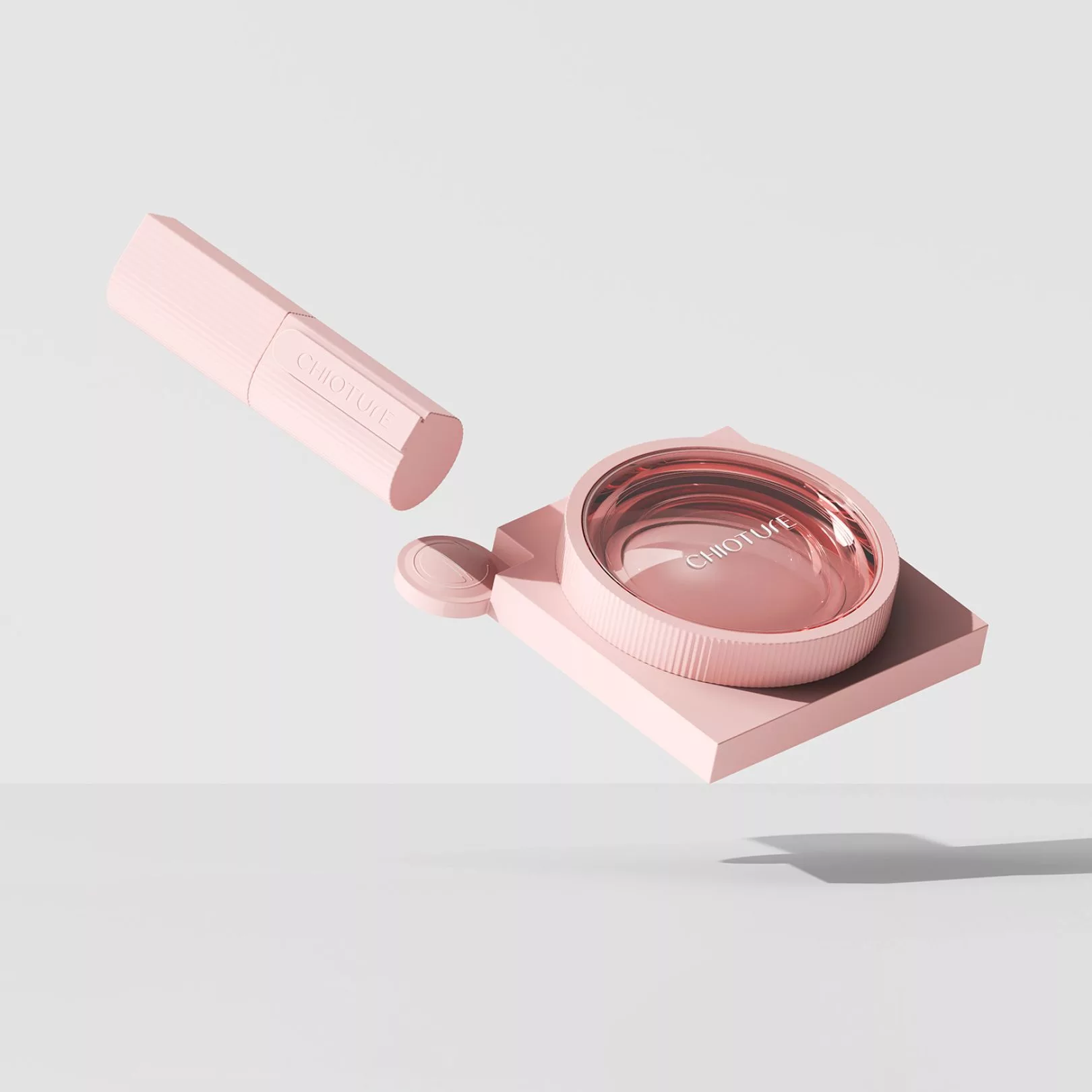 22. HEMA by Magnet Design
For Dutch retailer HEMA, this delightful collection of packaging highlights summertime water inflatables. The idea behind the design is to showcase a range of summer items that appear to have been dropped into small pools. It even has an accompanying steel step on the front, bringing forth vivid imagery.
HEMA has crafted these unique toys with some of the retailer's most well-known characters in mind, such as its smoked sausages, Takkie the Dog, Tompouce pastries, and summer ice creams. These products are packaged in carton boxes for safe travel to reflect HEMA's sustainability efforts and reduce plastic waste usage. With this unique selection of iconic items from HEMA packaging to playtime fun – there is something here for everyone!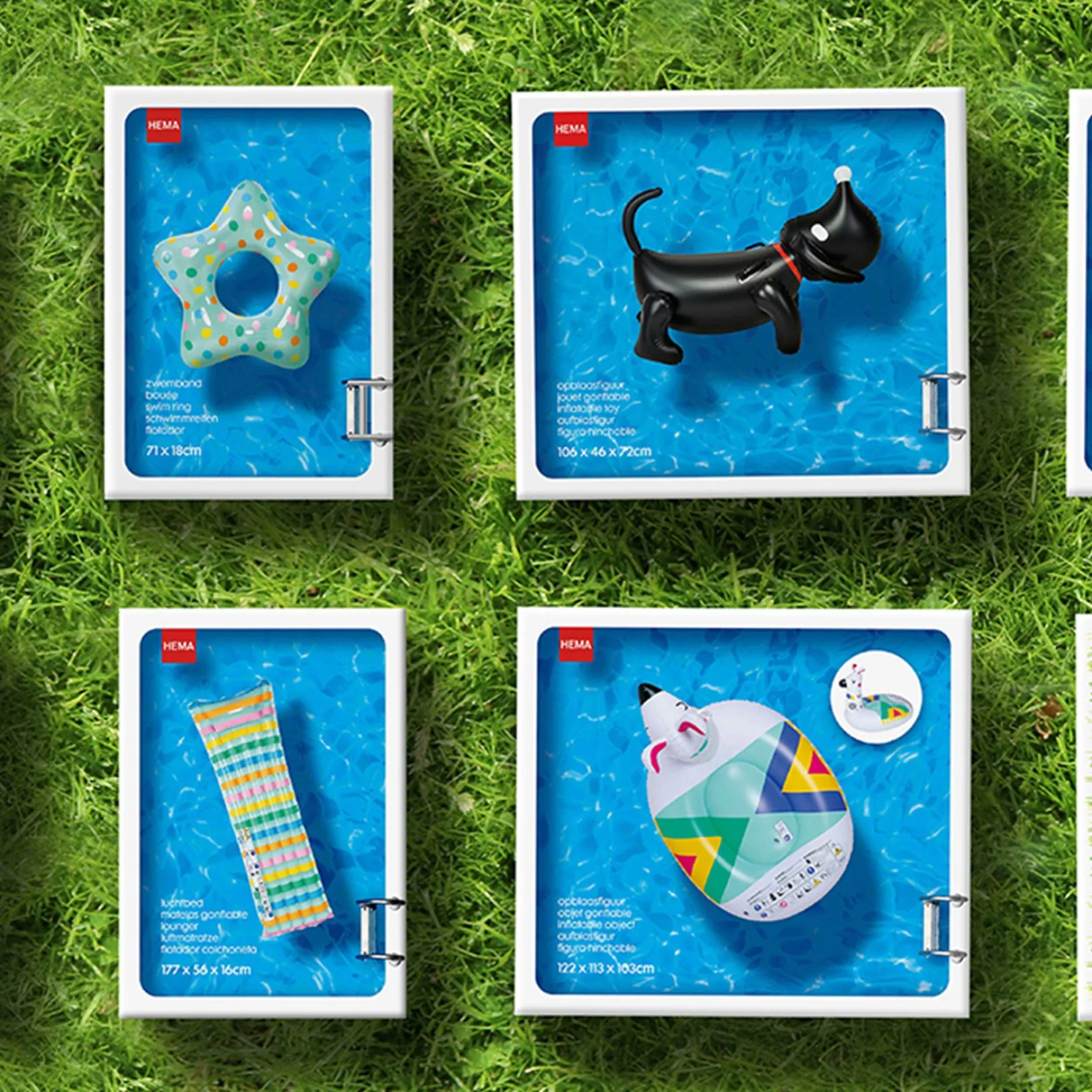 23. Hennessy by Felipe Pantone
Be part of history and get your hands on the highly sought-after Collector's Edition from Hennessy with creative direction by esteemed street artist Felipe Pantone. Offered in a limited quantity of 70 pieces worldwide, this super sleek PET box reveals an eye-catching world of visuals and textures upon opening – don't miss out!
At the core of this experience, customers can construct their art sculpture around an exclusive Hennessy V.S bottle printed with advanced digital CMYK technologies. The carafe sits atop a pedestal surrounded by a grid of moiré-finished rods that can be customized and interchanged to modify how light reflects off the bottle's surface.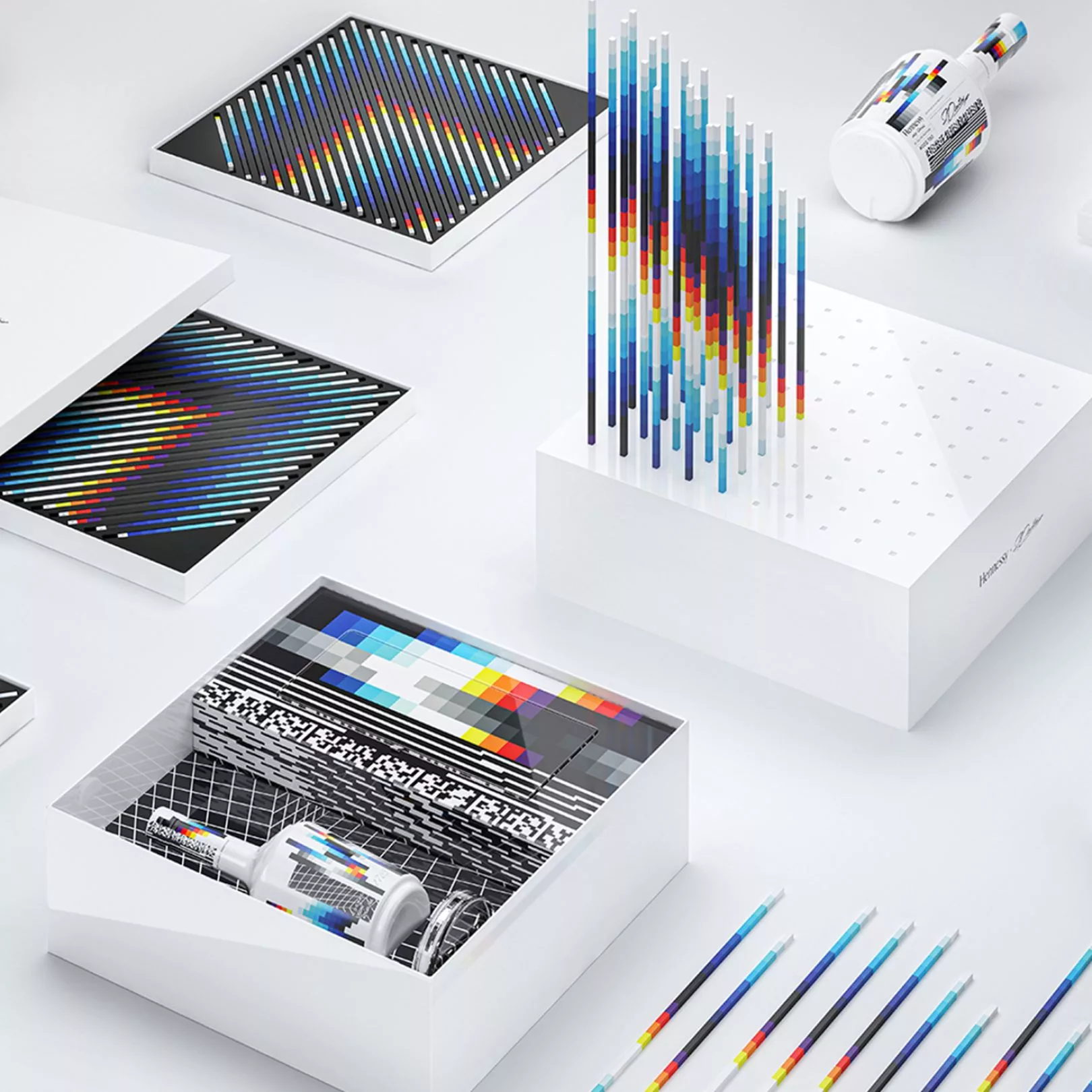 Enter the Pentawards 2023 today!
It's time to take the next step in your packaging design career and enter the Pentawards annual competition! Don't let this opportunity pass by – you have until 24th March 2023 to submit your work.
Put your designs to the test and impress a panel of 50 esteemed global experts. With helpful feedback given regardless of whether you progress, this opportunity could lead to an immediate career boost! If chosen as the winner, take pride in making your mark on the international packaging design stage with immense bragging rights and attendance at an exclusive Gala Ceremony.
Find out more about entering your work here!