The LED-illuminated turntables of Brian Eno are a surprising exploration of sound and light that invite viewers to experience the artist's latest set of "colorscapes." Lesser-known is the artist's inspired examination of light as a medium represented in the form of LED-illuminated lightboxes, which has gone largely unnoticed. The LED-illuminated turntables created in collaboration with London's Paul Stolper Gallery are limited edition pieces by the esteemed musician, composer, and producer known for his sparsely inhabited and evocative soundscapes.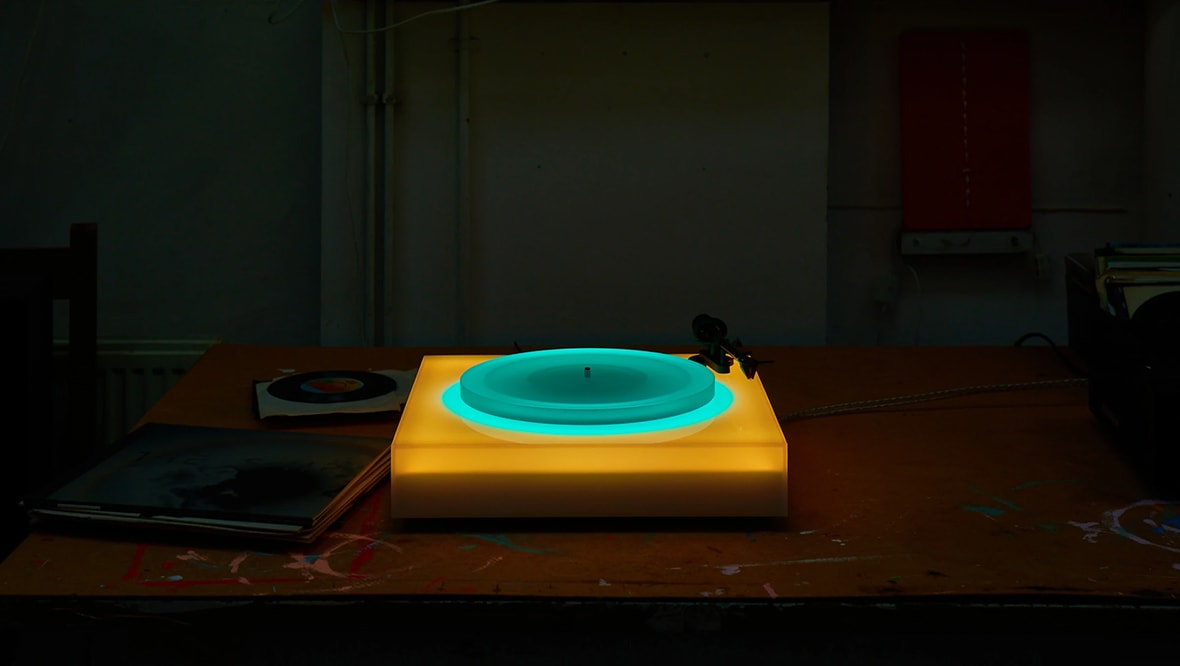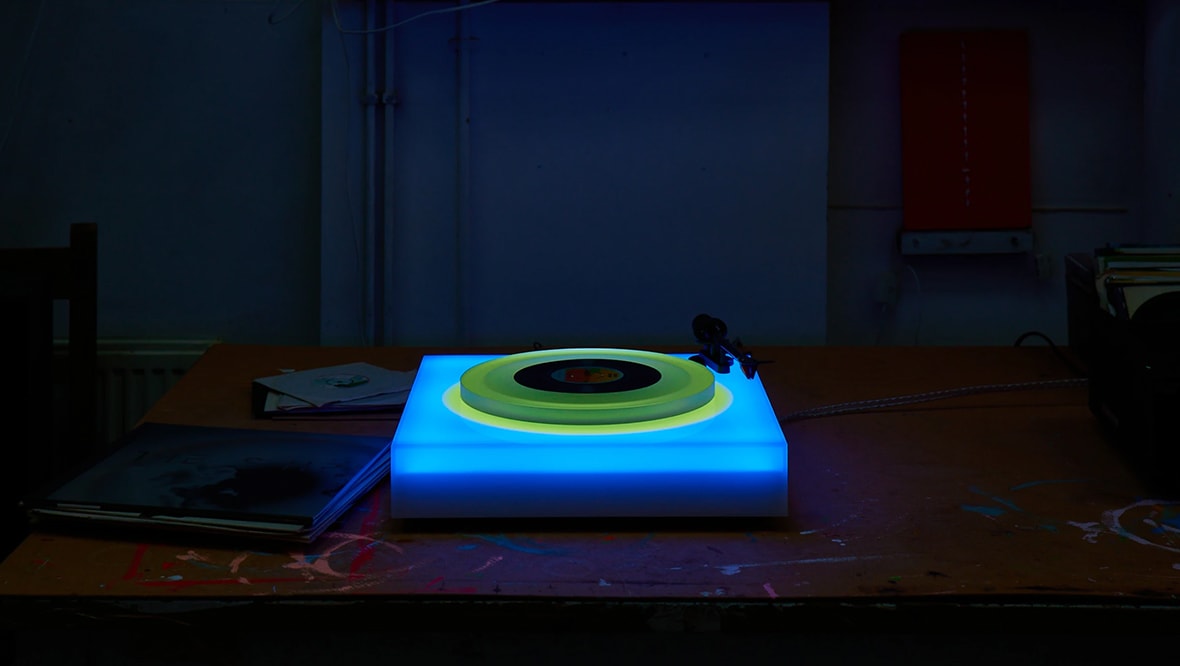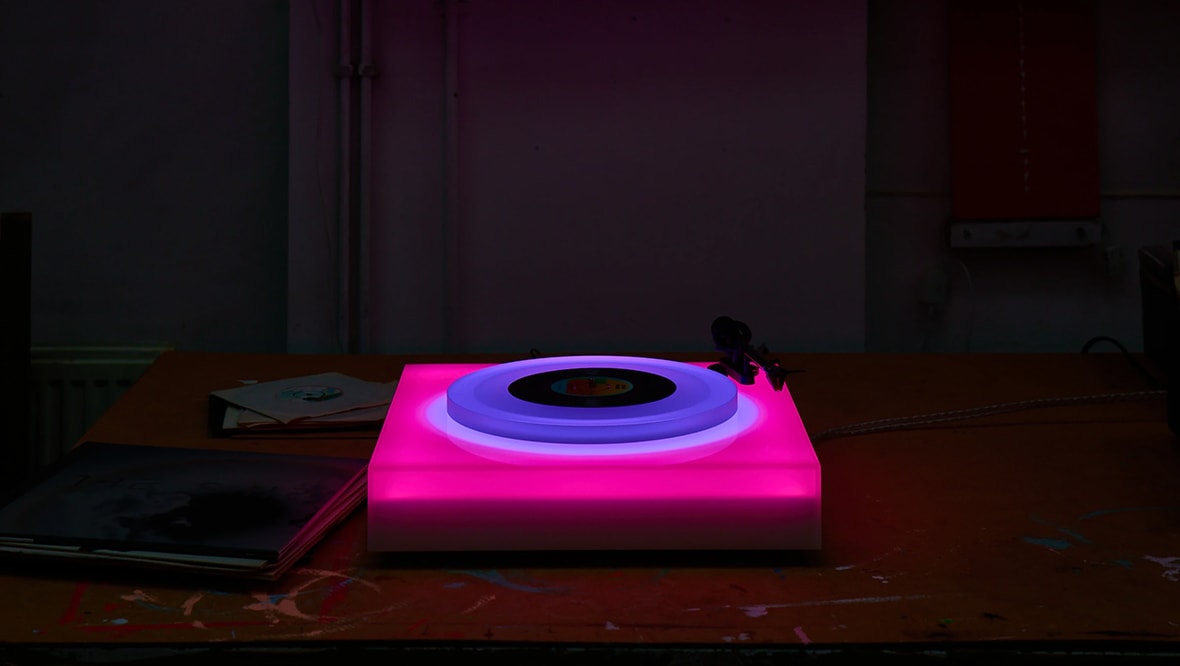 The turntable is unquestionably a more artistic work than an audiophile component. Each one is designed to contain a pair of multi-color LED lights within the turntable's acrylic base and platter, which rotate to produce an eerily dim diffuse glow of energized color combinations. Only 50 units were produced.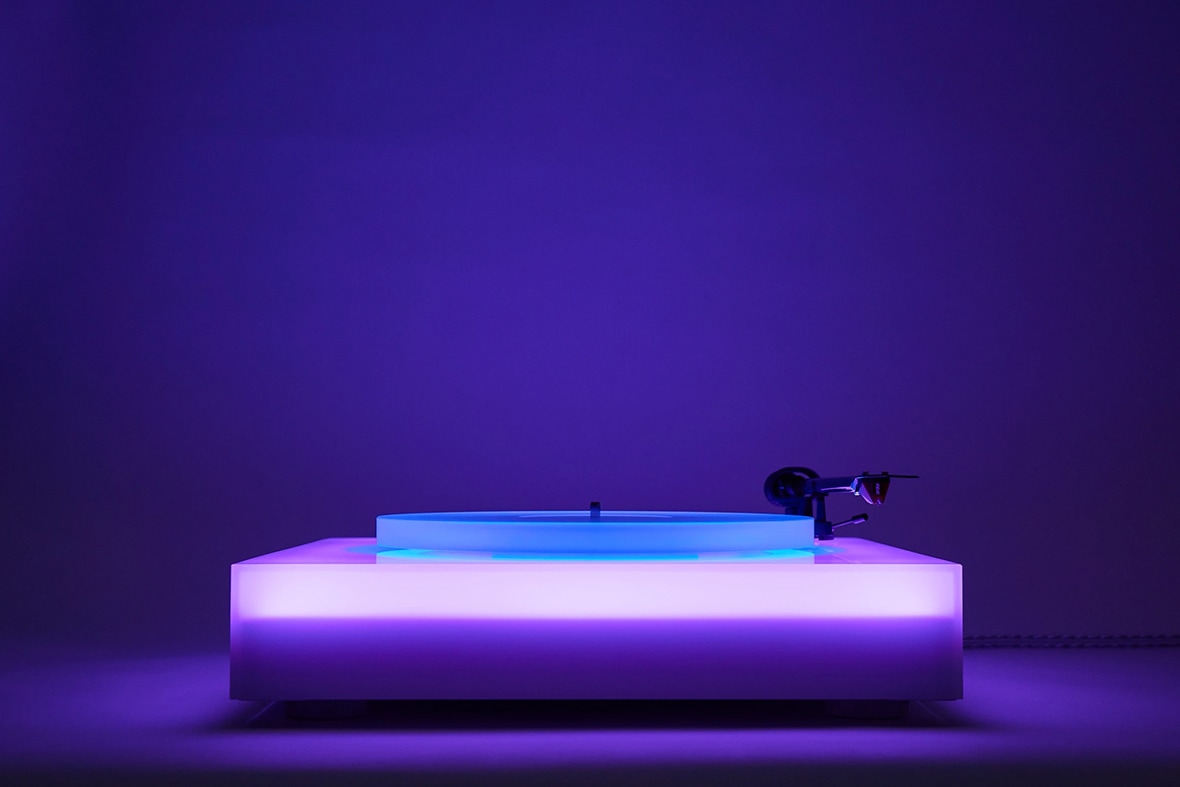 The turntable, which references James Turrell's light sculptures and early 20th-century suprematist compositions, is meant to turn music into "tangible" light by interpreting it as a cloud of "…as if caught in a cloud of vapor."
"You think that something so tiny, which can only contain a few instructions, is responsible for creating this incredibly complex interconnected system," Eno explains of the project. "One of the enjoyable aspects about this career is that it may be used as evidence."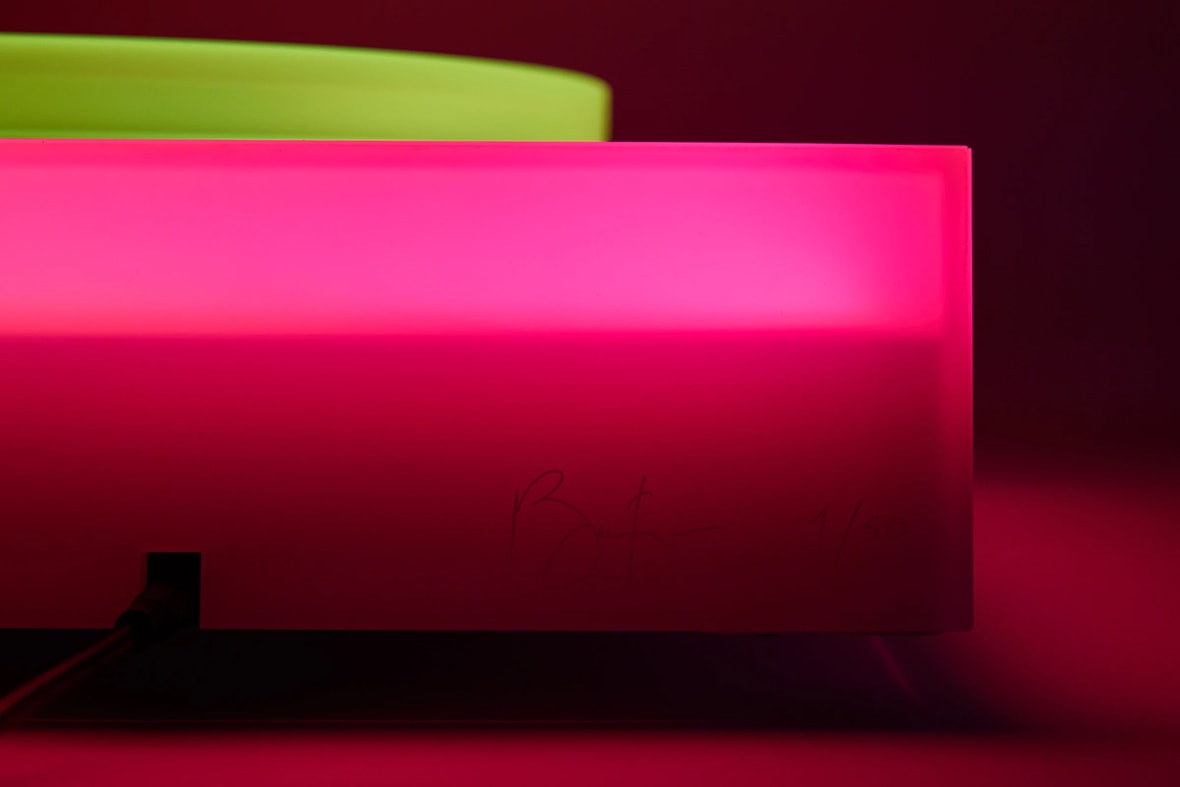 The limited edition of 50 artist-signed turntables is offered exclusively through the Paul Stolper Gallery, with no price available yet. It implies that you probably won't afford it if you have to ask.