New York design studio Jumbo has made a dark purple seat and three matching lamps, all from curved tubes of steel. The curved tubular forms function as the seat's structure and the lamps' bases, in the bits that comprise the Neotenic collection.
The little series that was launched in the NYCxDesign festival past month was designed by friends and designers Monling Lee and Justin Donnelly — who established a studio called Jumbo in 2016.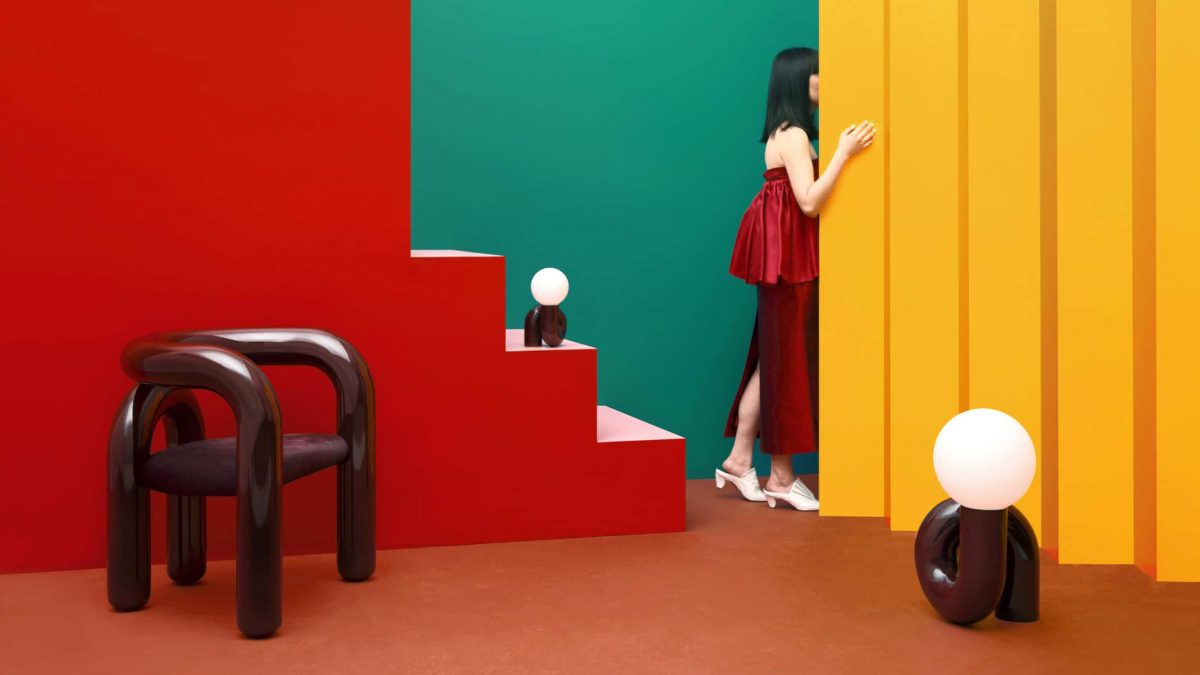 The duo that is located in Brooklyn created the items in the collection from fitting chunky, tubular types in a dark purple color. The alloy frames are coated in an auto urethane paint, giving the metal surfaces a high-gloss sheen that is very similar to lacquer.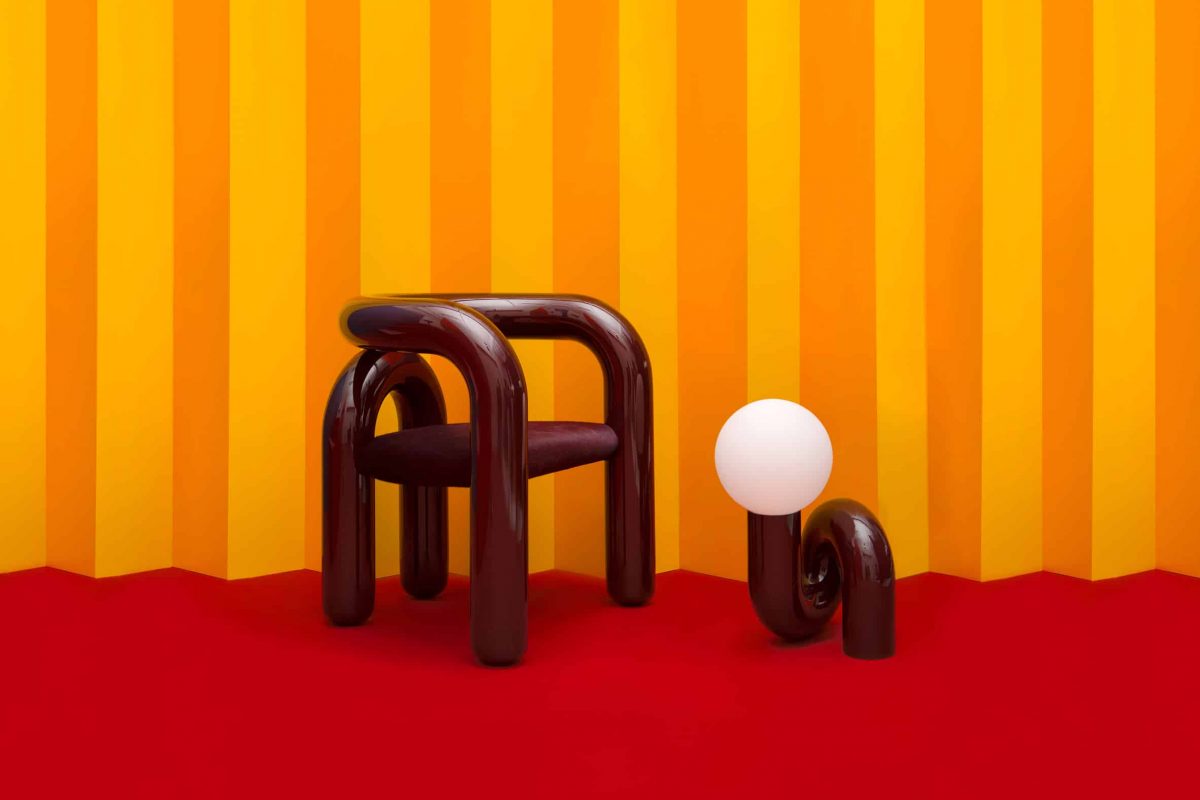 The seat comprises two tubular components. A U-shaped volume turned upside down strains that the two back legs, while the next more angular piece creates the backrest and two front legs. The base of the chair is covered in cowhide dyed a fitting deep burgundy, with the rough upholstered feel juxtaposing the glossy metal structural components.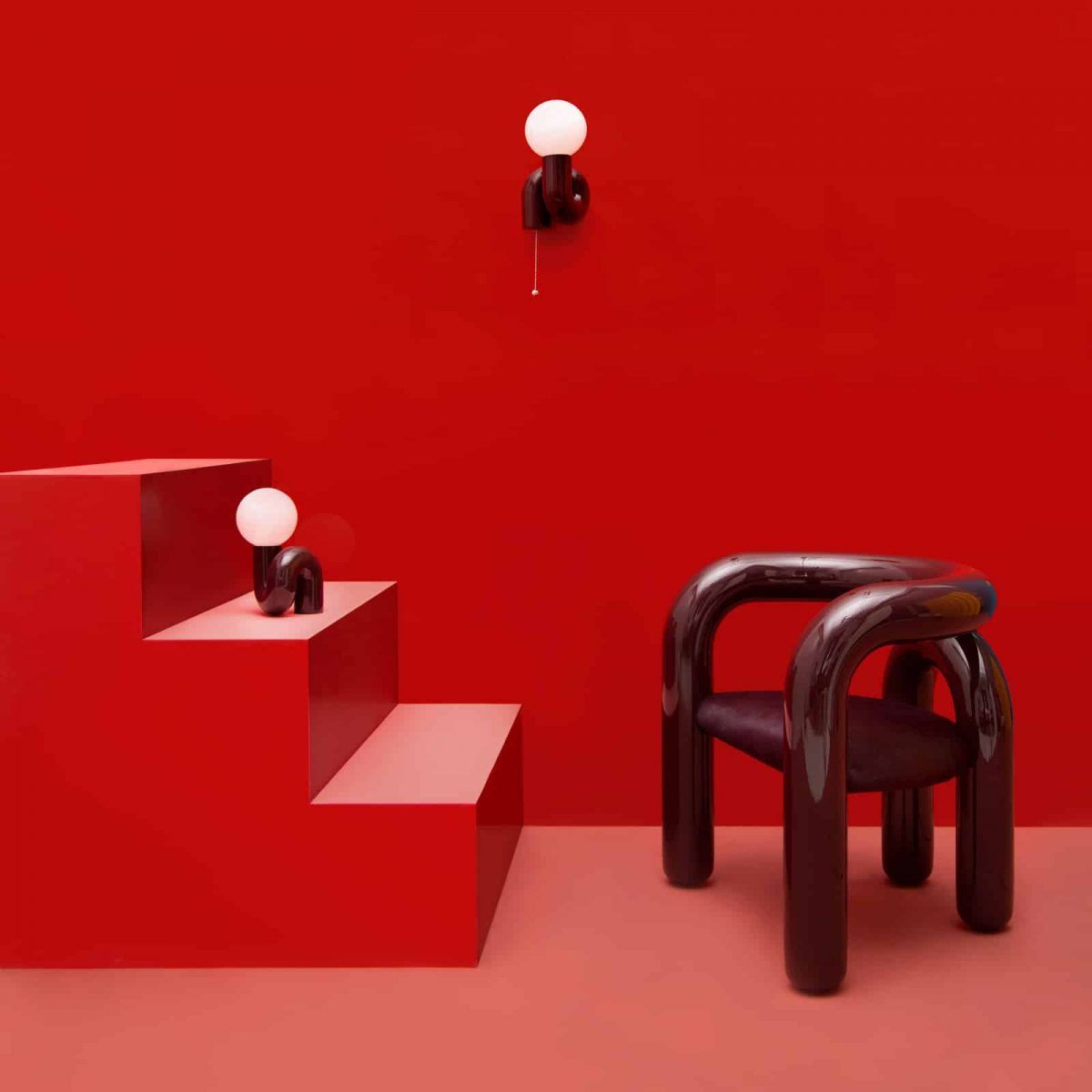 The next light fixture has been designed as a table light. It's a similar shape to the ground lamp but is smaller in scale in 11.5 inches (29.25 centimeters) tall. Last, the wall mounted sconce has the very identical dimensions as the table lamp with a cord attached to one end of the curved steel design to turn the light on.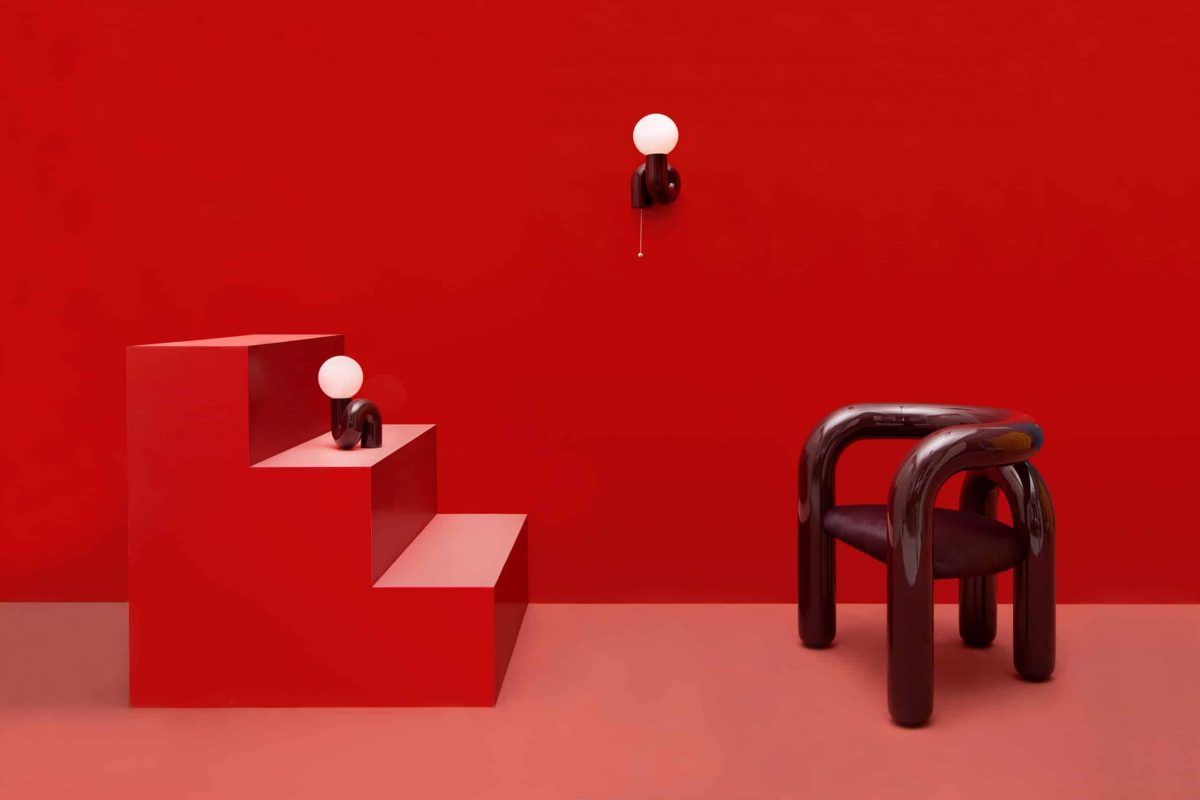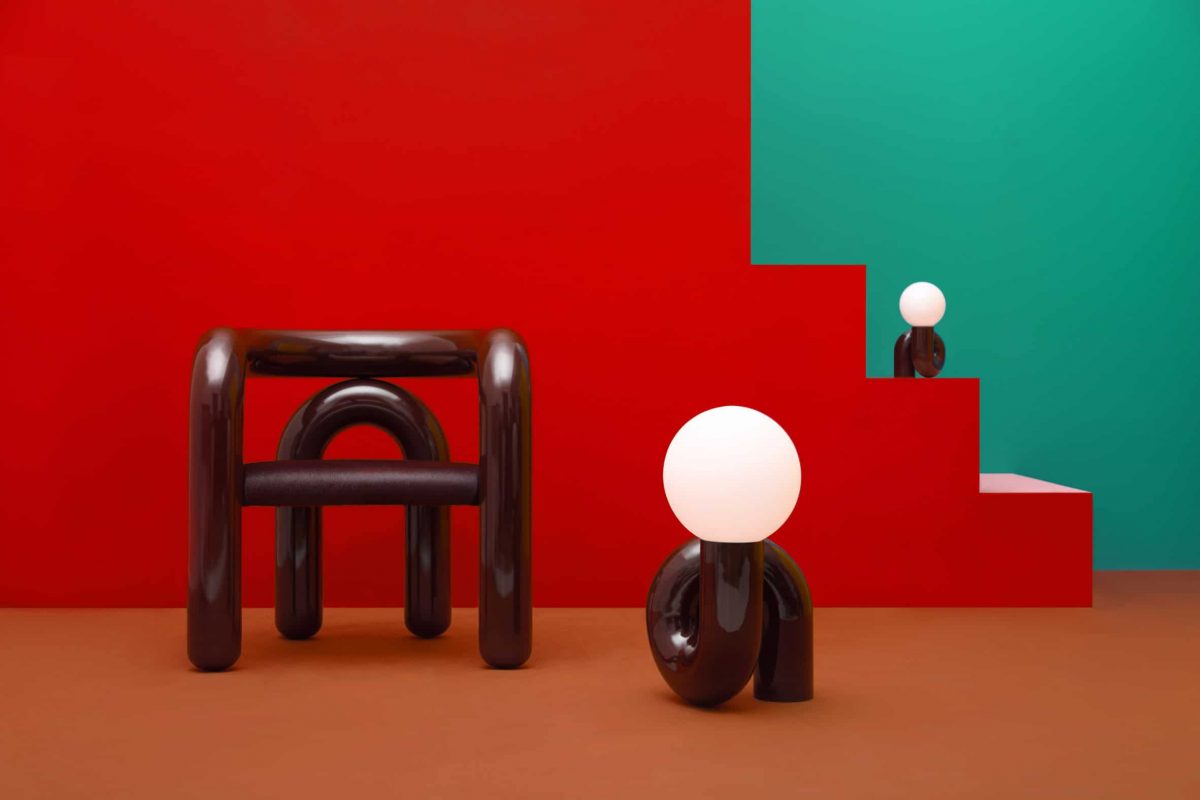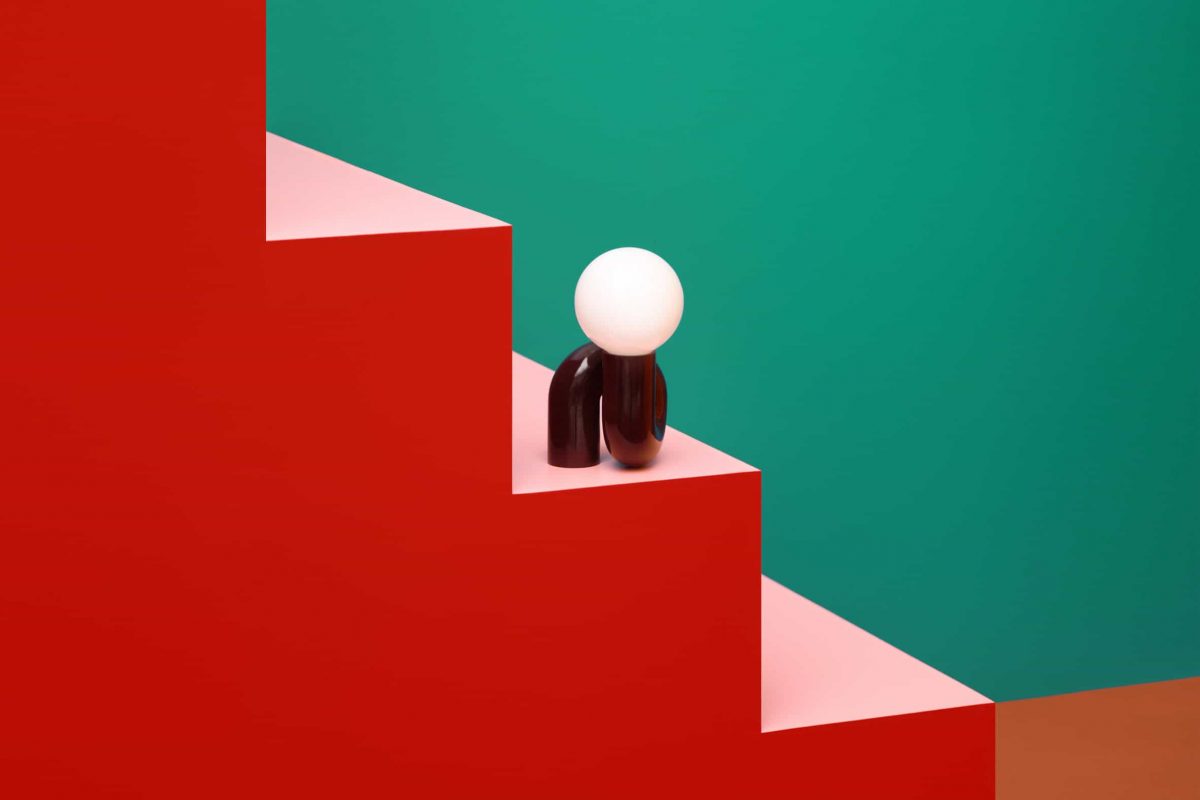 H/T dezeen