Among the ever-growing offer of garden offices to install at home, the Tetra Shed module gives off a stylish presence and proves to be an offbeat, evolving and particularly functional alternative.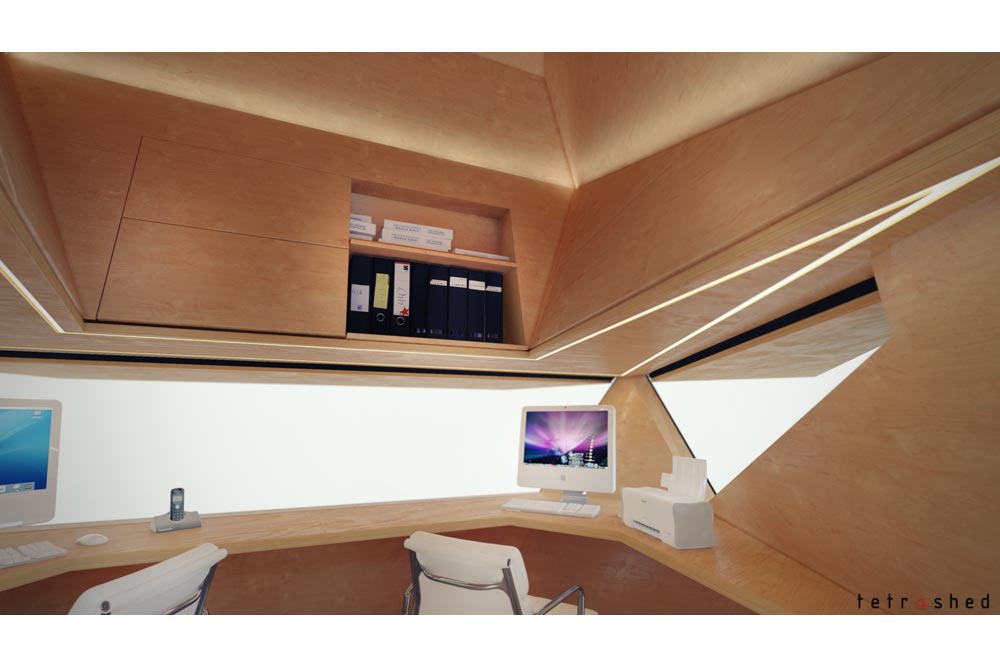 A Faceted monolith designed from a wooden core, Tetra shed can be painted or personalised with a wide range of coating as varied as cork, copper or corten steel… Same logic for the interior casing: the plywood may be replaced with MDF, OSB or even a plasterboard facing.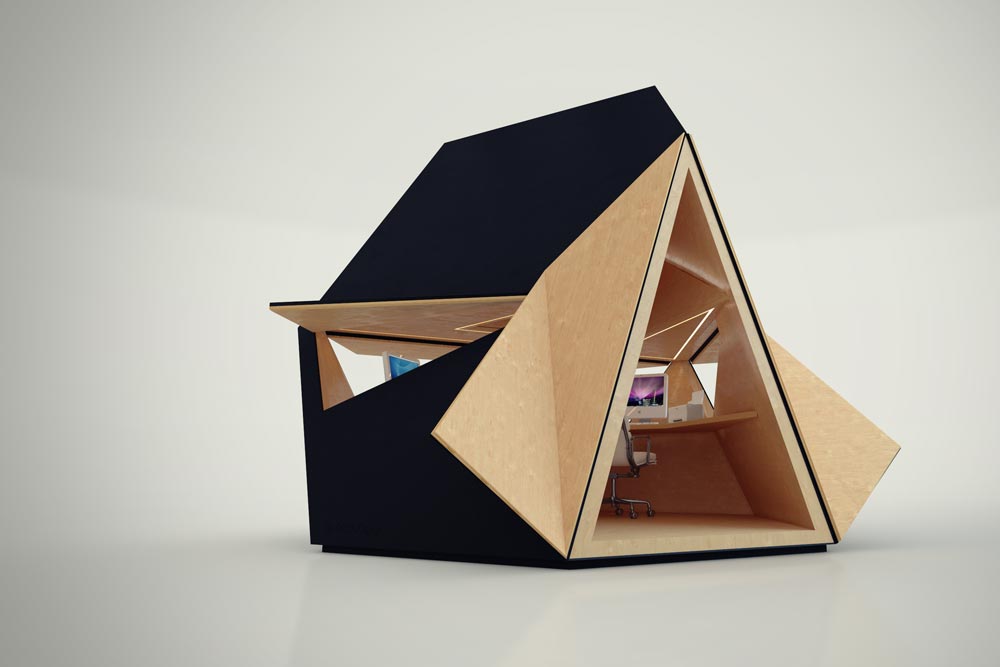 Covering an area of ​​8.50 m2 (10 m2 at ground level) for a maximum height of 3m30, Tetra shed is equipped with a programmable electric underfloor heating and a LED lighting system, which can both be controlled by dedicated smartphone and tablet apps.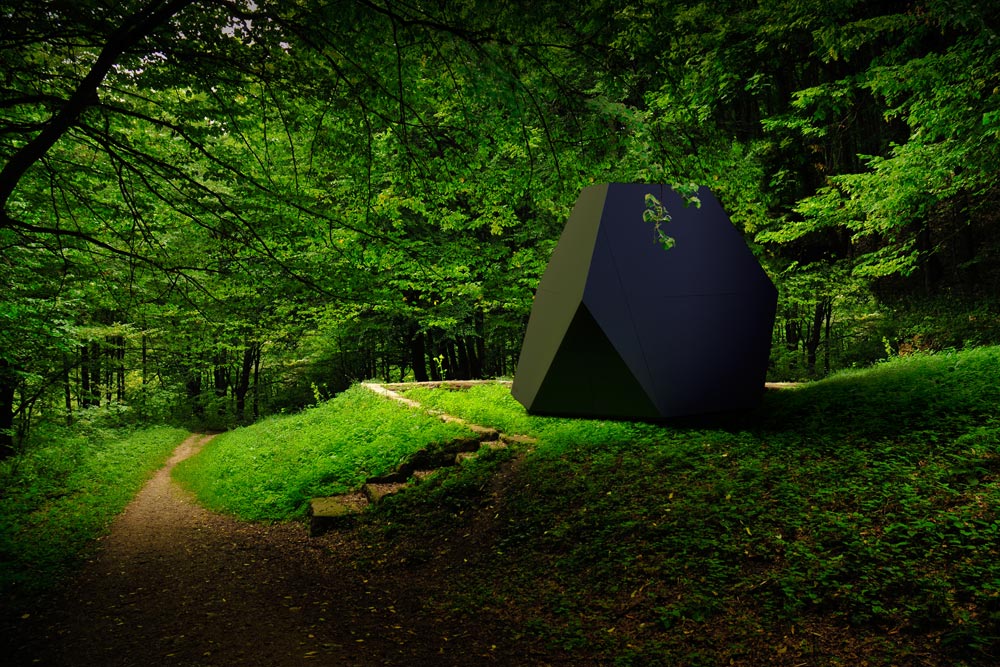 Proposed here in a garden office version, Tetra shed can take on many other functions by adapting the interior layout: kiosk, room, music studio or sauna… Another strong point is the ability to link several modules together in order to generate rooms with a bigger surface, for hotel projects for instance.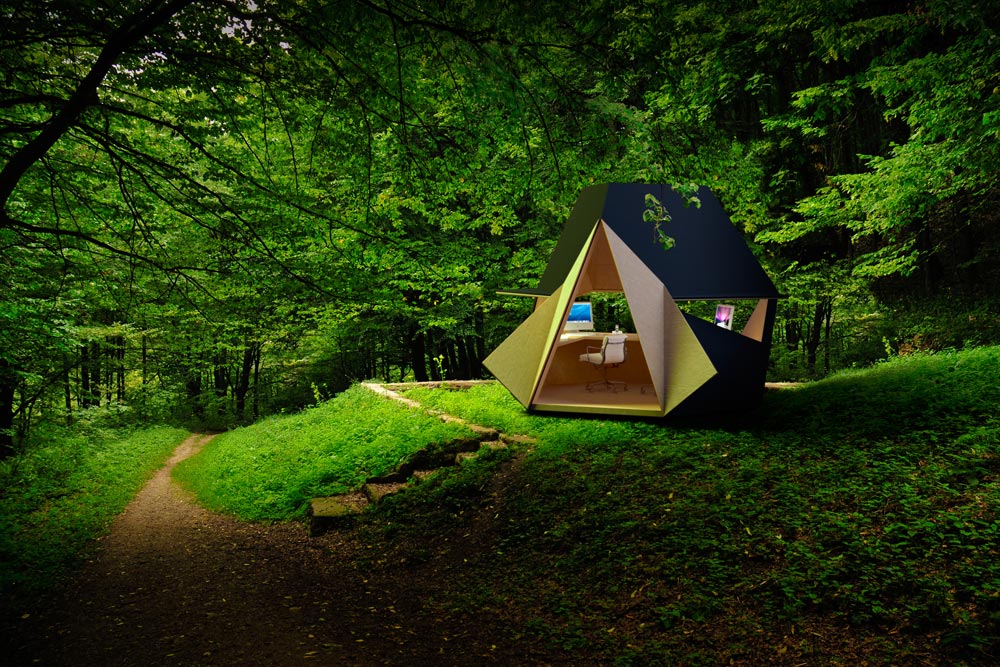 Via www.yooko.fr