It is not uncommon to find a pair of jeans in most women's wardrobe. This piece of fabric offers tons of versatility for various occasions, whether it is a casual outing or a special event. Jeans come in a variety of cuts, designs, sizes, shapes, and styles; hence, finding the ideal outfit for your body shape and taste is a walk in the park. Speaking of body shape, this quality plays an important role in selecting the perfect pair of jeans. You definitely want to feel comfortable, smart, and beautiful in your denim.
However, for newbies, creating this wardrobe staple can be a herculean task. Nevertheless, in this guide, I will walk you through everything there is to know about creating the perfect jean collection.
Ideal Jean Type For Different Body Shapes
If you have an hourglass shape, then skinny-flare jeans will be the perfect option. With such type of shape, the chest and hips are of similar width, while the waist is narrower. The aim of skinny flares is to highlight your curves and augment your appearance. To get a better result, go for a high-rise, skinny-flare jeans, as it molds on your body, beginning from your narrow waist, down to your feet. For your backside, jeans with midsized pockets are ideal.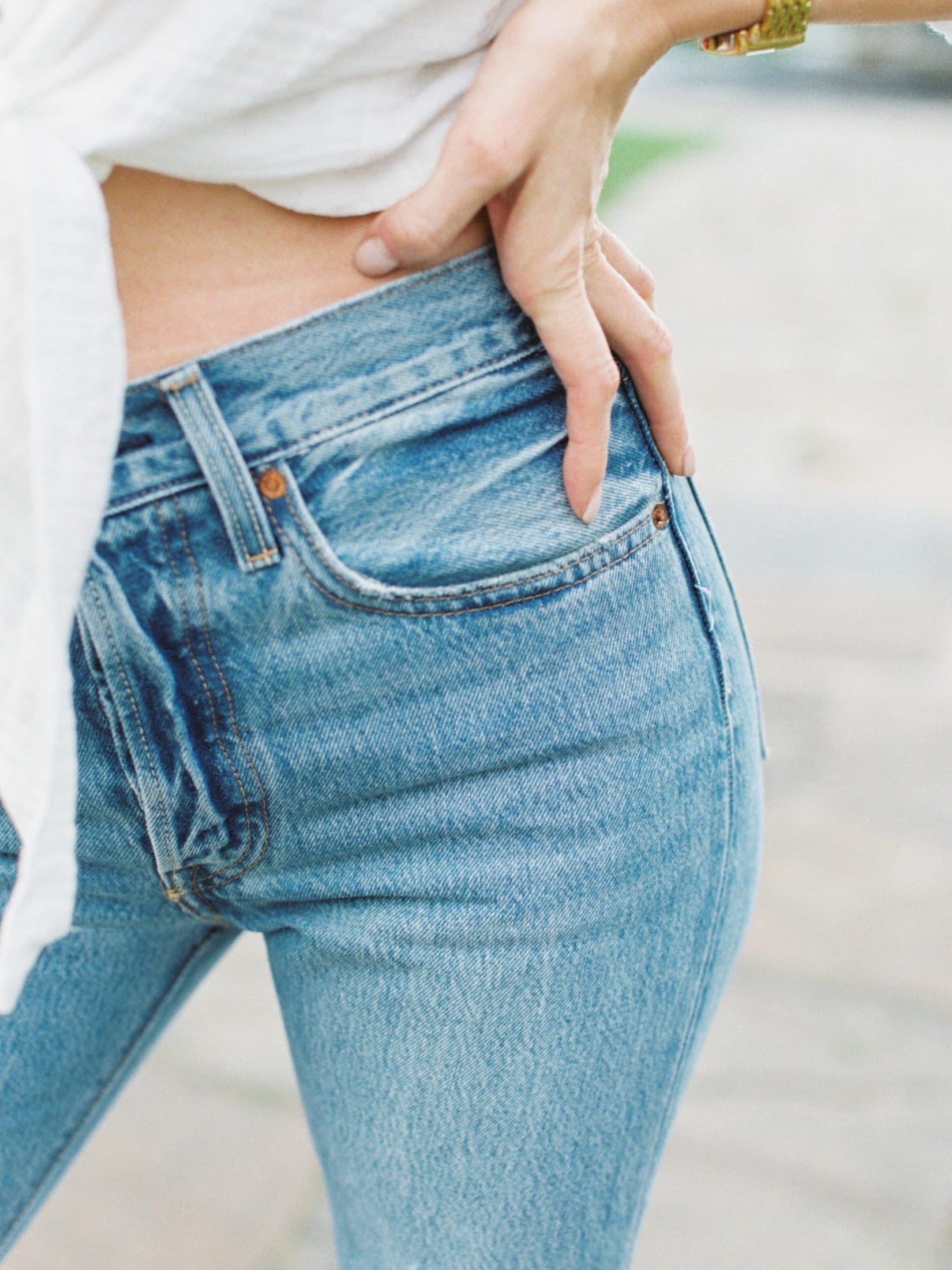 On the other hand, if you have an apple-shaped body, tapered-ankle jeans are the way to go. You would need a pair of jeans that complement your top-heavy body – skinny or ankle jeans would do just the trick, as they highlight thinner legs. Also, you need a very loose or flowy top to augment this body type. However, if you have a curvier apple shape, then high-rise jeans will enhance your physique, whereas low-rise jeans work best for people with more curves.
How About People With Athletic Shapes?
If you have more muscle mass, accompanied by narrow hips, any jeans would most likely suit your physique. However, you would have to worry about finding the ideal clothing that matches your body. Low-rise denim is ideal for people with longer legs and shorter torsos, and vice-versa. If your shape is all squared, then consider getting either a flare or bootleg to highlight your hips. In actuality, there are tons of jean styles that fit different body types.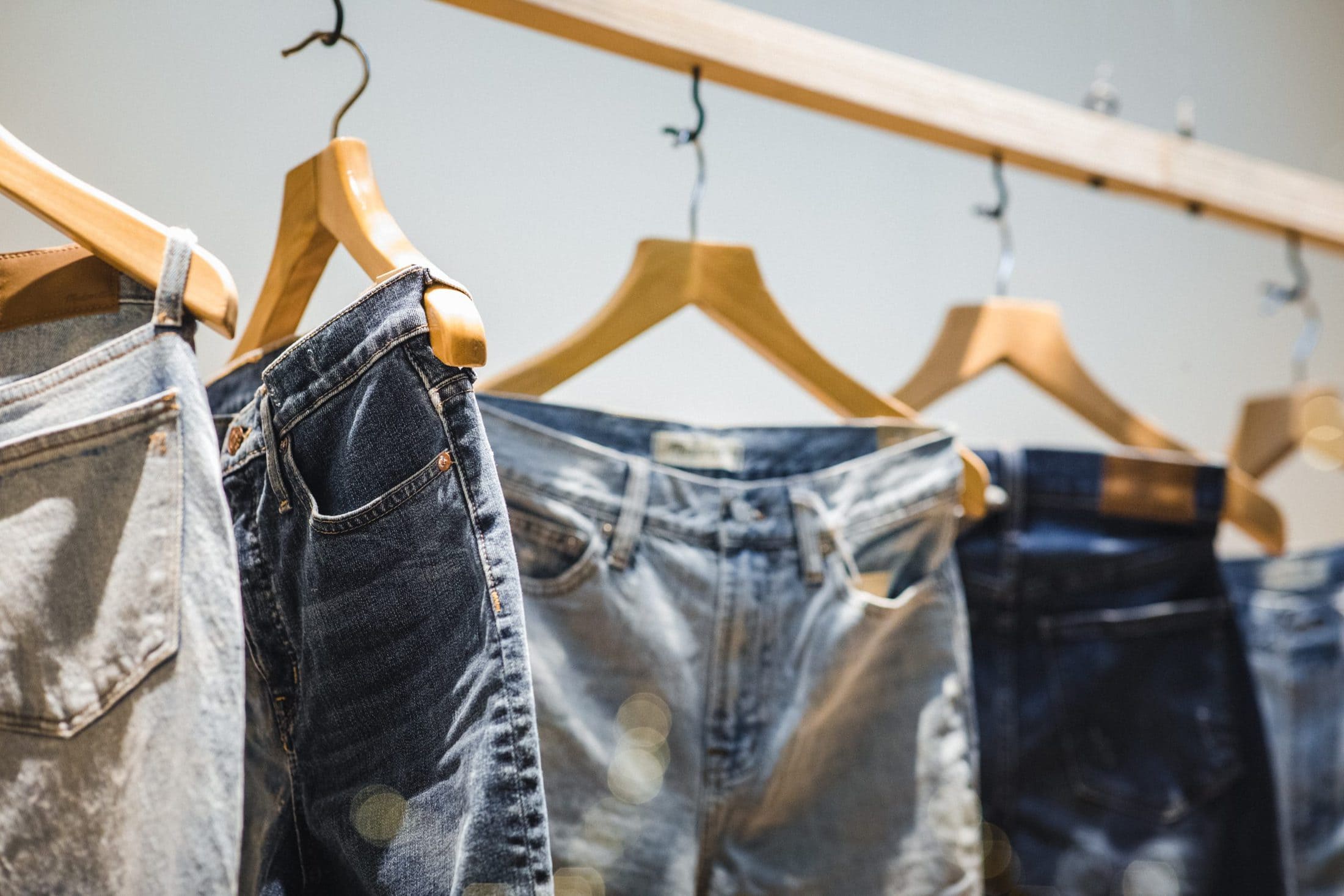 As much as styles complement body shapes, colours are important as well. You can create a unique appearance by tweaking the hue of your jeans. To get the ideal pair of jeans, you need to try out different styles and brands to select the outfit that complements your fashion style.
Summary
Interestingly, your jeans have a long lifespan, which means that you can wear them over and again for several years. However, quality is important when dealing with the durability of a fabric. Here is my piece of advice: stick to classic jeans. Trendy jeans are great, but they tend to go out of style quickly, including boot-leg and flare jeans. For this reason, straight-leg and high-rise jeans are your best bet. You also have to think of the type of fabric to get. Rough or constricting fabrics are not ideal for long-term use. Go for a fabric with some stretch. If you consider shopping for denim an investment, you will never run out of style.