It has been five months since the CGTrader Digital Art Competition began, and many 2D and 3D artists have already submitted their best works of art. Fantasy landscapes and wonderful sights await anyone who wanders into the competition gallery. Participants can submit desired works to six listed categories until September 30. Artists can enter their greatest works – there's no requirement to create a new piece just for the competition.
Here are several works of art that the staff of CGTrader picked to highlight the mid-point of the competition.
CGTrader is one of the largest 3D model marketplaces in the world with close to 1.5 million users and 650,000 models available for video games, architecture, movies, virtual and augmented reality, advertisement, 3D printing and more. Last year, CGTrader ran a 3D art competition with a prize pool of $50,000. Over the years, the company has organized more than a hundred design challenges for its community, holds an annual scholarship contest, and runs social initiatives.
The CGTrader Digital Art Competition is made possible dozens of partners, among them: Huion, Tonytextures, Pencilkings, Paintable, Marmoset, CELSYS, Boris FX, Nevercenter, Stash Magazine.
Come sail away with me to imaginary lands with these fascinating digital artists.
Hedron by Caelan Stokkermans
This complex work of digital art brings the plane of Zendikar from Magic the Gathering to full bloom through a combination of 2D and 3D techniques. You can feel the mana in the air and the majestic size of the Hedrons from here.
Midnight Promenade by Robert Carter
Okay, maybe the world where flying urban octopi are a thing is now a place everyone would want to visit, but you must admire the depth Robert expresses with a seemingly grayscale work. Lovely brushwork finishing.
Sam shows us a future that is centered on movement – fascinating road networks, speed trains, ships and planes, all bathed in a yellow, smoggy light. Immense towers loom in the distance, with no end and no respite from civilization.
Under Volcano by Jakub Kuzma
This pic transfers you to a spy world with fascinating colors, far-off characters and a 3rd person view of a protagonist that's always on the run. The author said these illustrations were created for an unreleased video game. Simply looking at these two frames lets you know how great the visual storytelling would have been!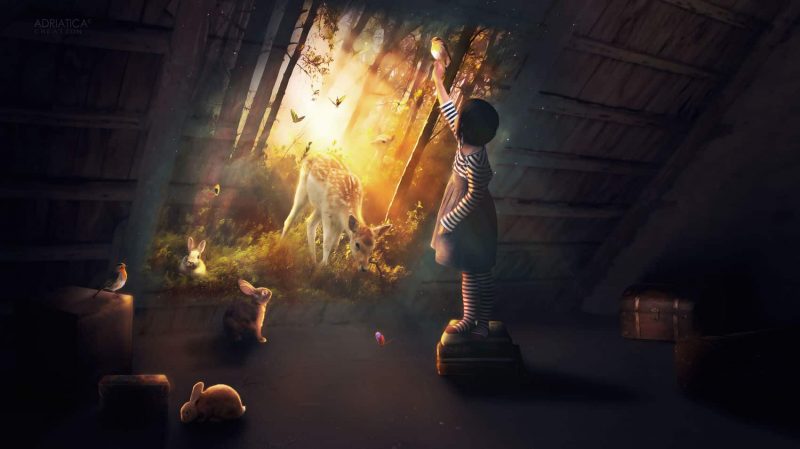 Forgotten attic by Adrijana Cernic
One cannot ignore the liberating freedom and warmth this hidden passage to an enchanted forest brings to this old and dark attic.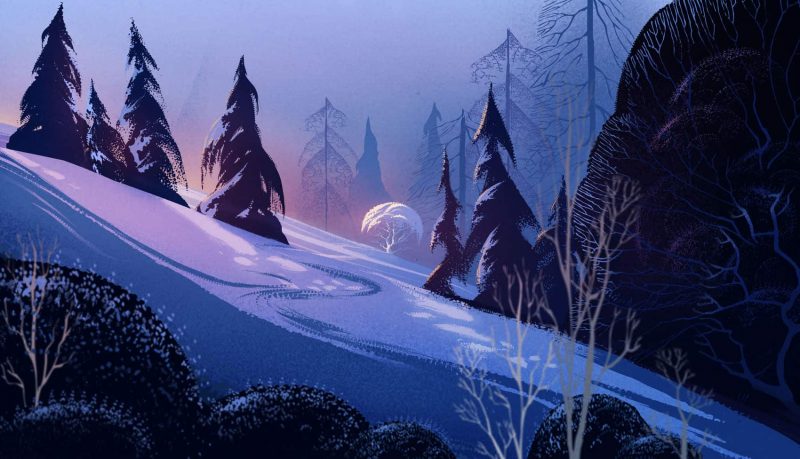 Alone but Free by Tiffanie Mang
The simple but sublime energy of nature in Switzerland inspired Tiffanie to create this refined piece of art.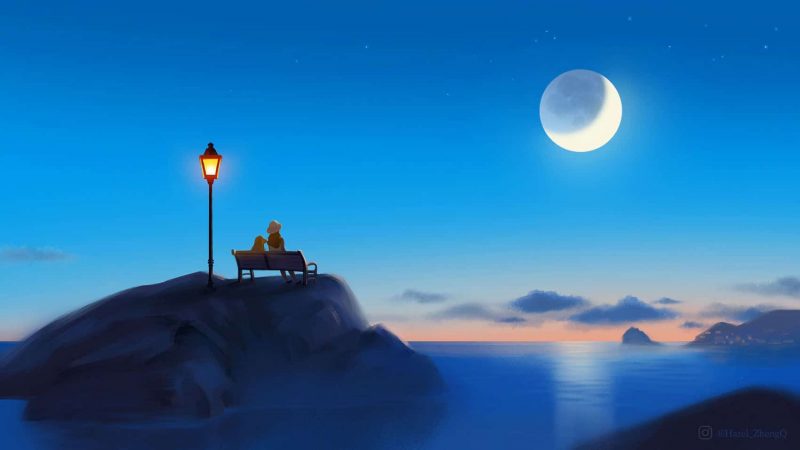 Tranquility by Qing Zheng
The final minutes of the day pass you in stillness, as the moon and the stars appear in all their glory. Everything is so still, that you'd want to stay for a while longer.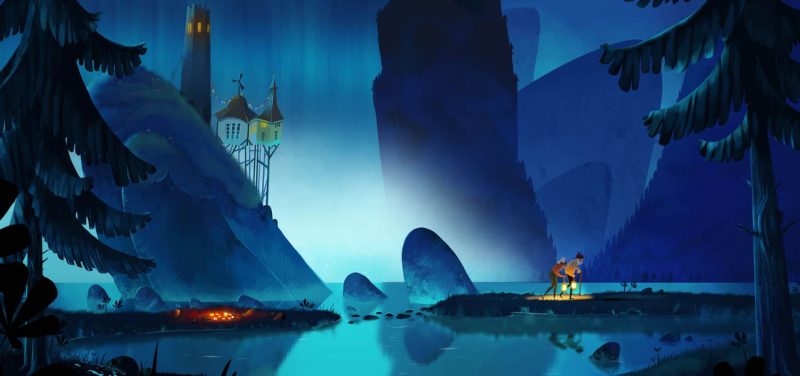 "Via" shot 12 by Izzy Burton
An excerpt of the author's short film "Via" delights the eyes with soothing colours and shapes. The bluish night embraces the light of a fireplace and lanterns, whilst all seems calm and delicate. To grasp the full meaning of this illustrative work of art, you must see the short film. Luckily, it's on Vimeo.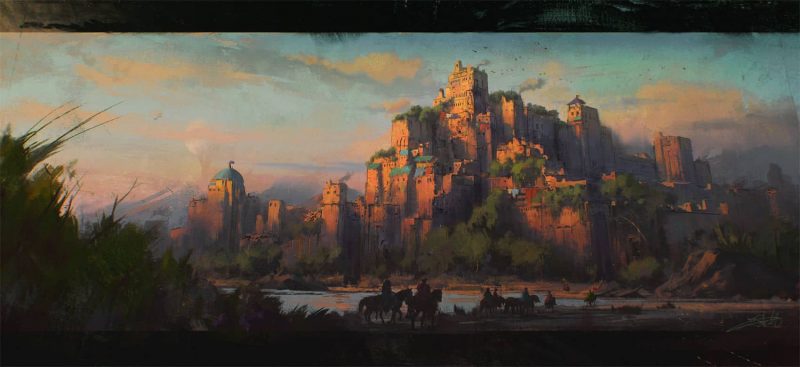 Approaching Ancient City by Igor Staritsin
In Ancient times, empires collapsed as quickly as they sprang up. These riders are approaching a vast abandoned city. The mystery and awe of the place is a magnetic!
Sunbeam by Julien Dudit
What better or more inspiring way to encounter nature than this? So serene, so wild. And the ever suttle ray of light leaves you staring in awe.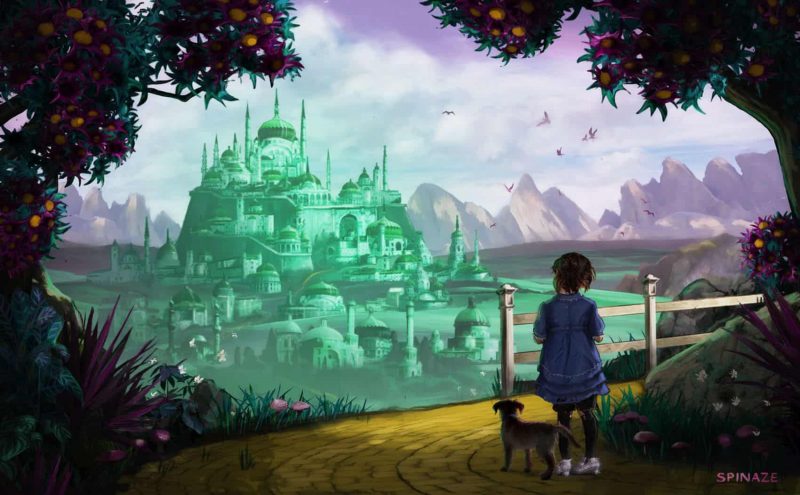 Emerald City by Anthony Spinaze
The radiating beauty and colorful magic of the Land of Oz. Takes your breath away, doesn't it? Follow the Yellow brick road!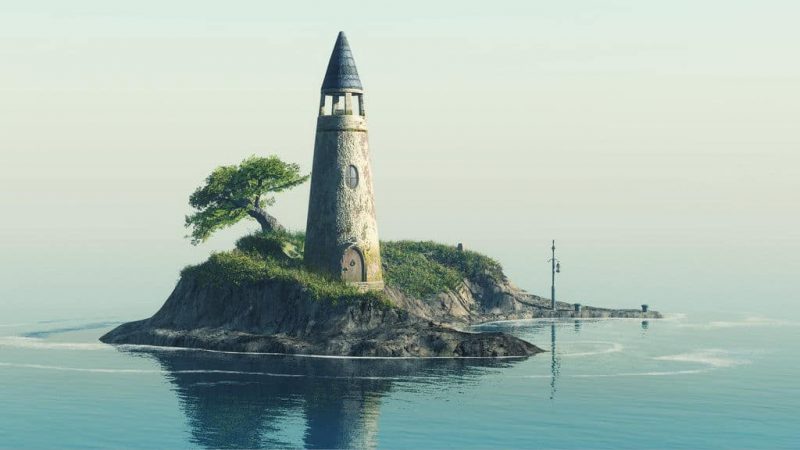 The Lighthouse by Akif Top
This serene 3D scene lets you feel the overwhelming stillness of the ocean, as it reaches out to the horizon and seamlessly becomes the sky. And the lighthouse calls those that seek it to the little island of peace and serenity.
If you also wish to compete for the $60,000 prize pool and get exposure in CGTrader's 1.4+ million user base, you still have time, as the competition has only hit its mid-point – artists can submit works until September 30. Three out of six categories in the competition are dedicated to concept art: Character concept art, Environment concept art and Object/Product design. You can find out more on the competition page.