Now live on Kickstarter! Please support here: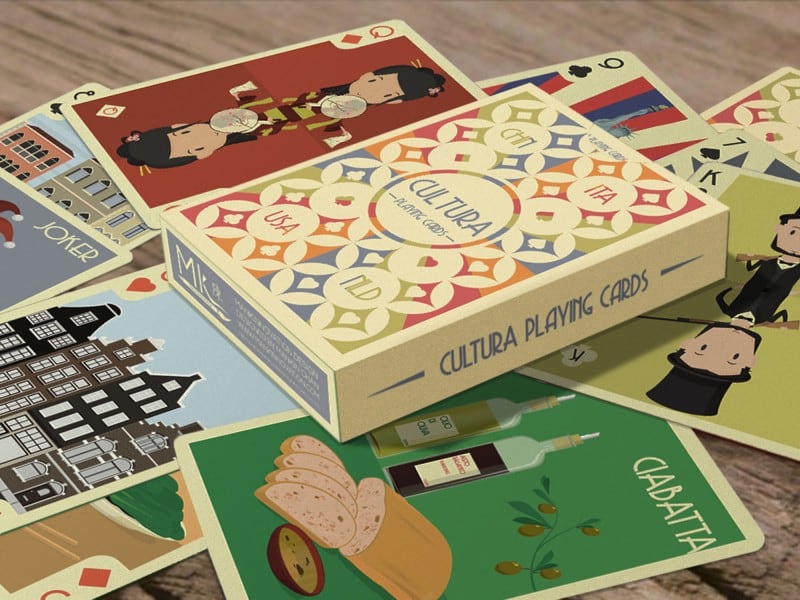 Cultura Playing Cards are an adorable deck of cards inspired by the different cultures of the world. Designed by Mankin Chan, the deck is fully custom, with unique artwork on all 54 cards in a retro flat designed style.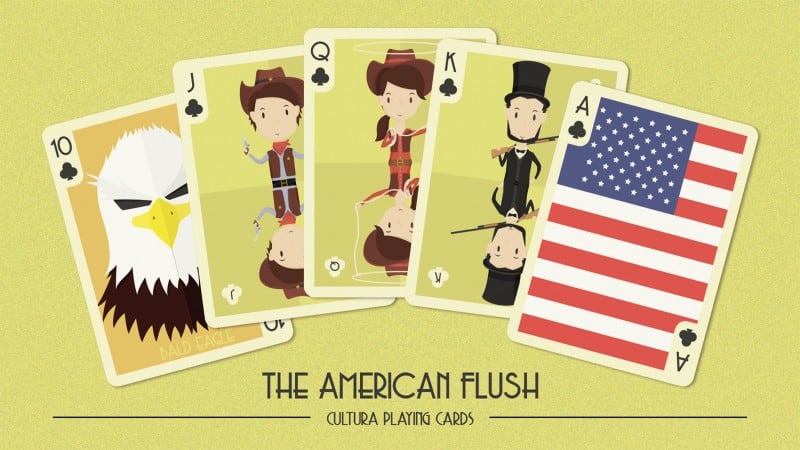 A lot of thought has gone into the design of the deck. Each suit represents a different country: Spades – Italy, Clubs – USA, Diamonds – China and Hearts – Netherlands. The colourful mirrored design of the backs are typically retro and decorated with the four suits. Also, each of the court cards are custom in traditional clothing and the standard fifty two cards are used to represent a cultural category, such as drinks, sports, transport etc… Exemplify the uniqueness of this deck.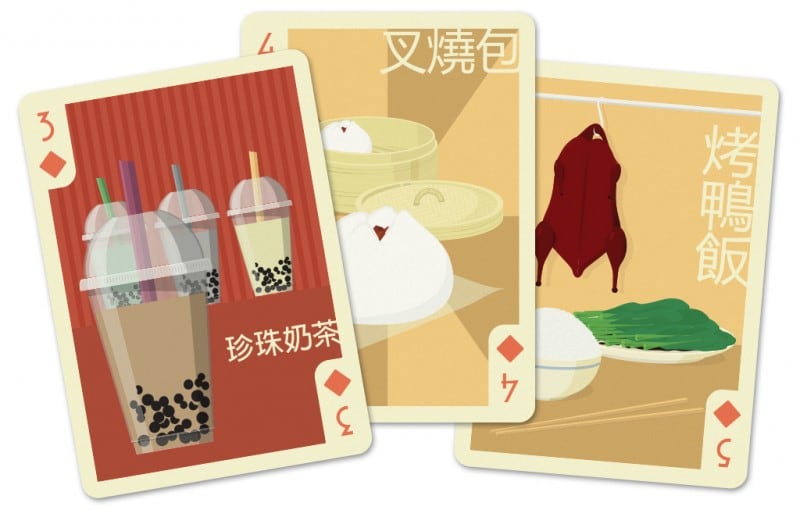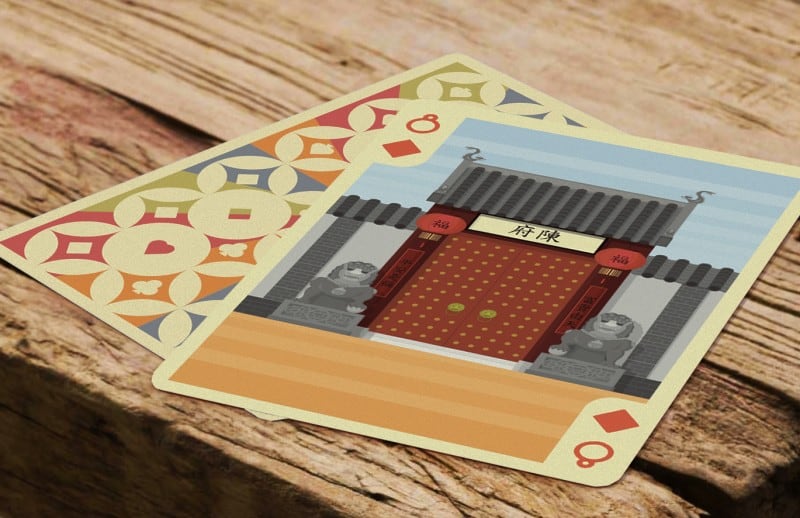 This deck is currently funded for about 50% on Kickstarter. Please support this project with a pledge to help it reach the 100% and make this deck come true. Also share it with as much people as possible! Thanks a lot for your help in advance!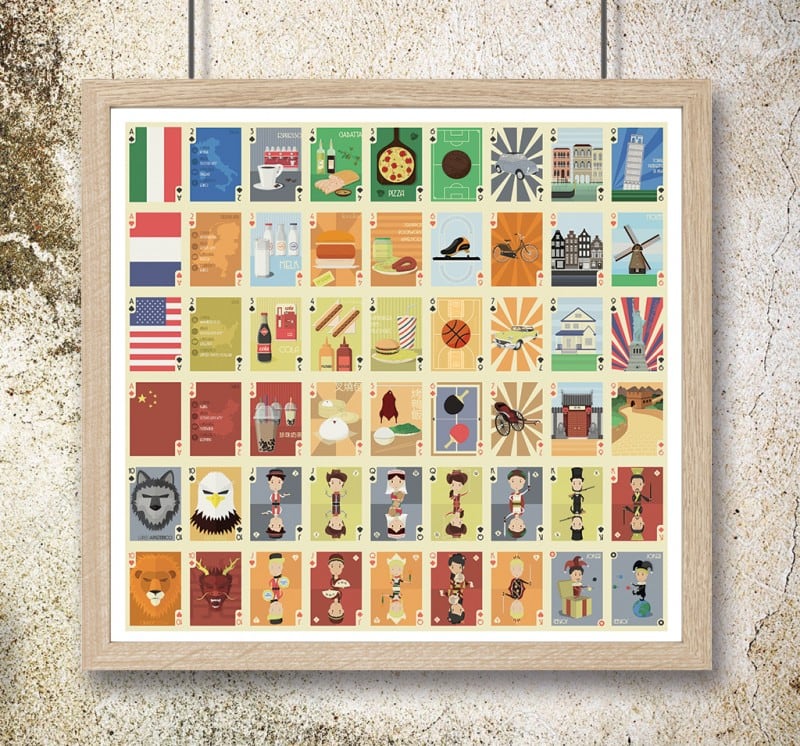 To make things even more interesting, if the project gets funded, I will give away 10 A4 posters in a lottery for all the backers of the project. So regardless of how much you pledge, you will have a chance to win an A4 poster of your choice. I will draw the winners in a video at the end of the project and this will be posted in an update.