Whether or not you're a car fanatic, you've probably heard of brands like Bentley, Audi and Aston Martin. But do you know where those cars are made? In fact, have you even heard of these towns at all?
Car manufacturing often happens in towns that are known for very little else today. Some locations have notable WWII associations as military aviation bases, but they're often off the beaten track, and unheard of by all but the most enthusiastic motoring and military buffs.
The contrast between these provincial villages surrounded by countryside, and the cutting-edge manufacturing going on there behind closed doors, is often striking and surreal. In this series of vintage-inspired posters, created by JCT600, these obscure towns are celebrated in the style of popular travel destinations – these places deserve to be put on the map!
Lotus – Hethel, UK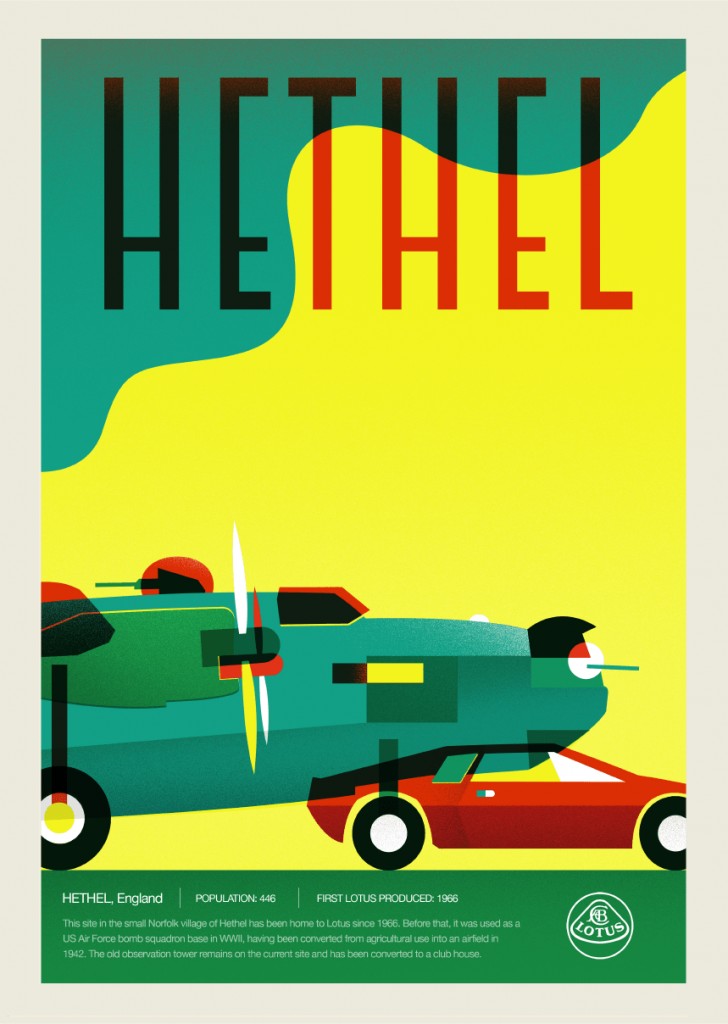 Aston Martin – Gaydon, UK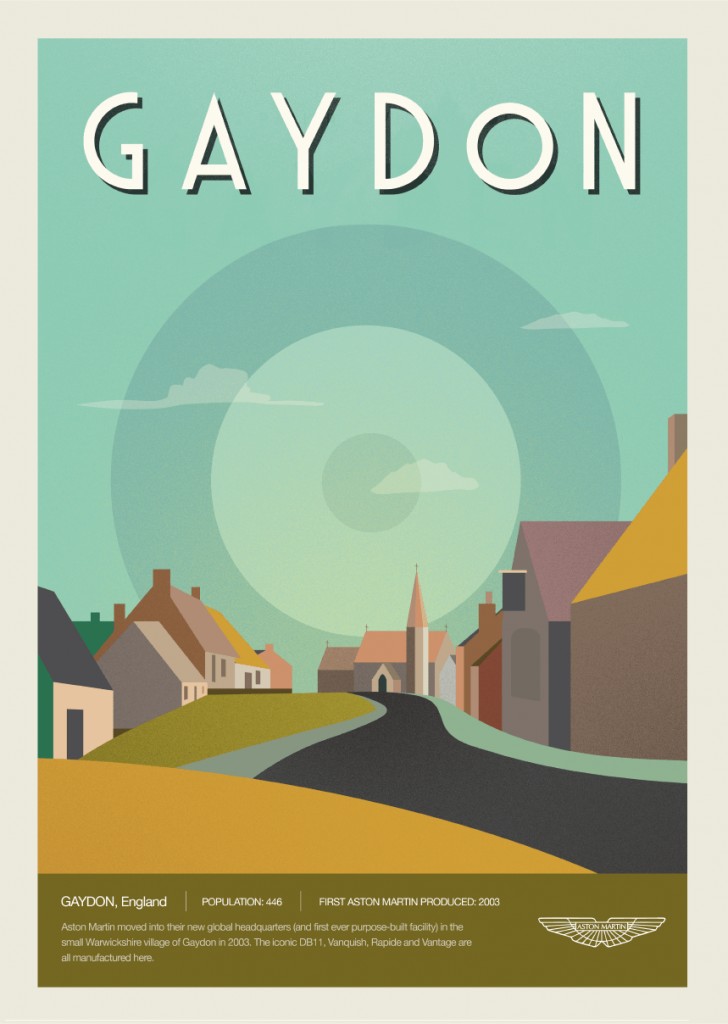 Audi – Ingolstadt, Germany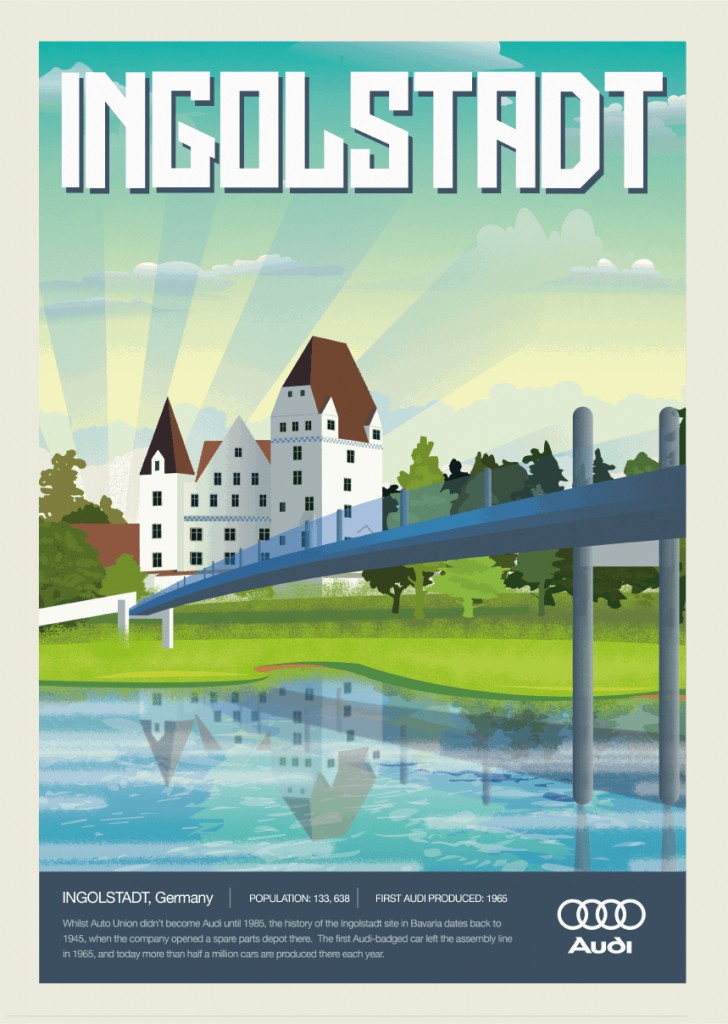 Bugatti – Molsheim, France
Bentley – Crewe, UK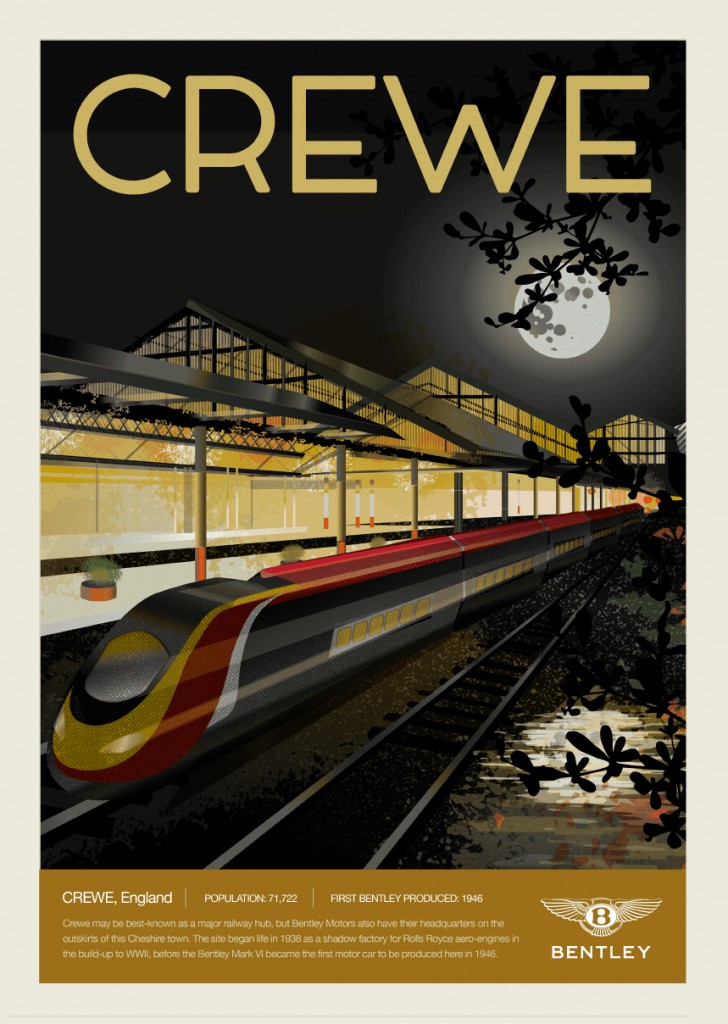 Jaguar – Castle Bromwich, UK