Distance is a litmus test for love that can show all the strengths and weaknesses of your relationships. It is necessary to text pleasant words constantly and take care of each other to maintain feelings. Every little moment of attention helps your partner to feel needed and loved. But it is not so easy to stay in touch: being in different time zones, people do not always live in the same rhythm.
As time passes, connection with a partner fades away. Endless phone calls and video-conference meetings have a chance to be replaced by stock phrases one time per day. However, it may not happen if you buy long-distance lamps for your couple. These home accessories are a must-have for those struggling to maintain a romantic mood during long-distance contact.
How does such a fixture work exactly?
It couldn't be easier. All you need to use such a lamp is ordinary Wi-Fi. Each product has an original design and a LED element inside. Your distance lamps will synchronize with each other. So, you and your loved one will be just a click apart, even if it is an ocean that separates you two in reality. Just touch your long-distance couple lamp. The second lamp will start working immediately, wherever it is. It could be a sign for your soulmate that you think about her or him now. Any psychologist will confirm that such moments are crucially important.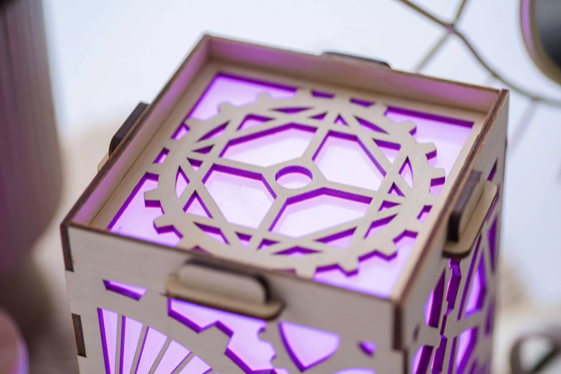 Why are long-distance love lamps the perfect gift for couples?
Touch lams can support relationships' deepness when you don't have time or energy for a long Zoom conversation, for example.
1. The lamp design is entirely up to you.
These are the most in-demand images:
hearts
mandalas
angels or birds
couple photo
romantic phrases
sun or moon.
There is an option to embody your idea, no matter how risky it is.
2. The lamplight can help you to change your mood following the time of day.
Decorate your room with the lighting needed. The light from the lamp can be warm or cold. It also changes according to four modes: strobe, dim, flashing, and smooth. Each of these options is useful for a special occasion. You can fill your loved one's room with a romantic atmosphere, even if it is far away.
3. It is the way to exchange secret signs with your partner.
Social networks and messengers are helpful in long-distance relationships, but they are available to everyone. Imagine being very tired at work and answering dozens of calls during the day. Texts from your loved one will be at the same stream, unfortunately. It can cause unconscious irritation at some point. But the light that you send by touching the lamp will remain between you two only.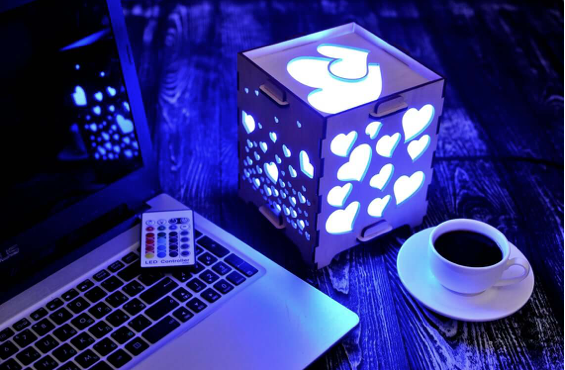 How is it possible to improve your relationship with the assistance of a long-distance heart lamp?
Send your small light signals as often as possible. It will help your partner not get hung up on loneliness or sadness. Sometimes even the small thing is enough to change the mood.
You can create your little secret language. For example, turning on the lamp at a particular time will be an invitation to watch a movie online together or just to a video call. You will be able to feel a foretaste of the meeting, even if it is virtual only.
Do not await a special occasion for gifts. Do small surprises often. A lamp for long-distance relationships may be one of them, but send flowers and sweets without a doubt. Even if you've been together for a long while, separation is the right time to sweeten it up.
Long-distance relationships are indeed the most complex test. Once you have passed it, your couple will be able to withstand any difficulties. We became more prepared for contact at a distance with modern gadgets. However, the good old-fashioned tradition to send presents stays as relevant as ever. Gifts for long-distance couples are one of the best ways to contact. Sending and receiving an item gives you a sense of physical involvement in the relationship. And this is what couples at a distance need so much.