The UK is a land of opportunity, full to the brim with vocations and career paths to suit everyone. It stands to reason that some of those career paths would be a little more peculiar than others, but there are a good few that many would not consider conventional. They are, nonetheless, lucrative – and very rewarding – vocations, and many are of crucial importance. Arboriculture falls firmly into both camps, and here is why.
What is an Arborist?
An arborist is, in essence, a professional gardener with a specialism in the treating of trees. If a tree is suffering a disease, environmental damage, stunted growth, or otherwise requires assistance, it is an arborist's job to discern the best course of action for that tree. Arborists may spend more time diagnosing and treating tree disease than landscaping, but they still need to be handy with a cordless chainsaw in order to remove diseased limbs or direct growth elsewhere.
A key distinction must be made here: arborists fulfill a different remit to tree surgeons, who are more actively concerned with the physical side of tree management. Tree surgeons are more commonly those that climb a tree to prune it or to dig up and remove tree stumps. Arborists more closely resemble horticulture GPs than landscapers.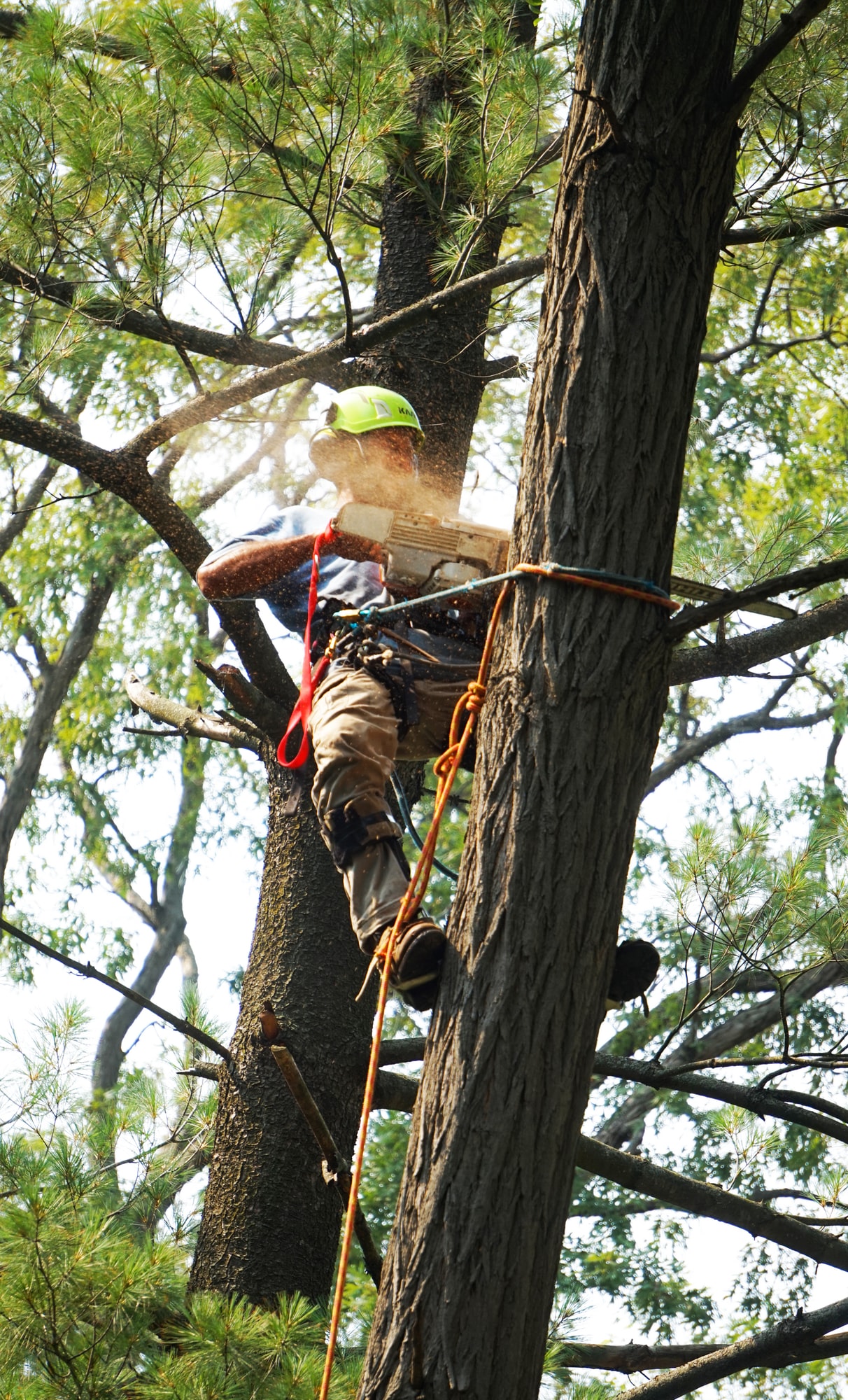 Why Arborists are Important
Arborists are key to managing the health of tree populations on both public and private land. Arborists can diagnose environmental issues as well as direct and specific ones, enabling a better direction of environmental maintenance strategy. They are also proving a particularly useful asset to rewilding efforts, as conservationist groups aim to undo the damage to the UK landscape done by centuries of agriculture.
Becoming an Arborist
Arboriculture is a lucrative field in which to seek a career, being a skilled vocation in high demand, and which attracts high rates of pay as a result. However, attaining the skills necessary to become an arborist can take time and dedication. 
While there are no formal qualifications required in order to practice as an arborist, a good arborist will have an in-depth knowledge of tree health in order to correctly inspect, diagnose and treat specimens. Attaining a qualification in arboriculture is the most efficient way to pick up this knowledge and can also fast-track your career in a number of helpful ways. For example, certain membership levels in the UK's Arboricultural Association have a minimum qualification requirement for entry.
In a wider sense, a budding arborist will need patience and endurance as key qualities. Though arborists are distinct from tree surgeons, the work can sometimes overlap – and arborists may find themselves working all weathers, at height, or for extended periods of time to adequately manage a specimen or specimens.