Hong Kong Ballet has unveiled its edgy, bizarre, visually magnificent seasonal effort yet — nailing new artistic director Septime Webre's wildly fresh vision.
Conceived and gorgeously art directed in Hong Kong by DC-based creative agency Design Army, the campaign stars the classical dancers in the most anything-but-typical (or subtle!) Visuals — striking mad airborne contortions in surreal settings (from balancing dim sum pots on boats to donning Mad Men retro) — all backdropped by Hong Kong landmarks newly reimagined.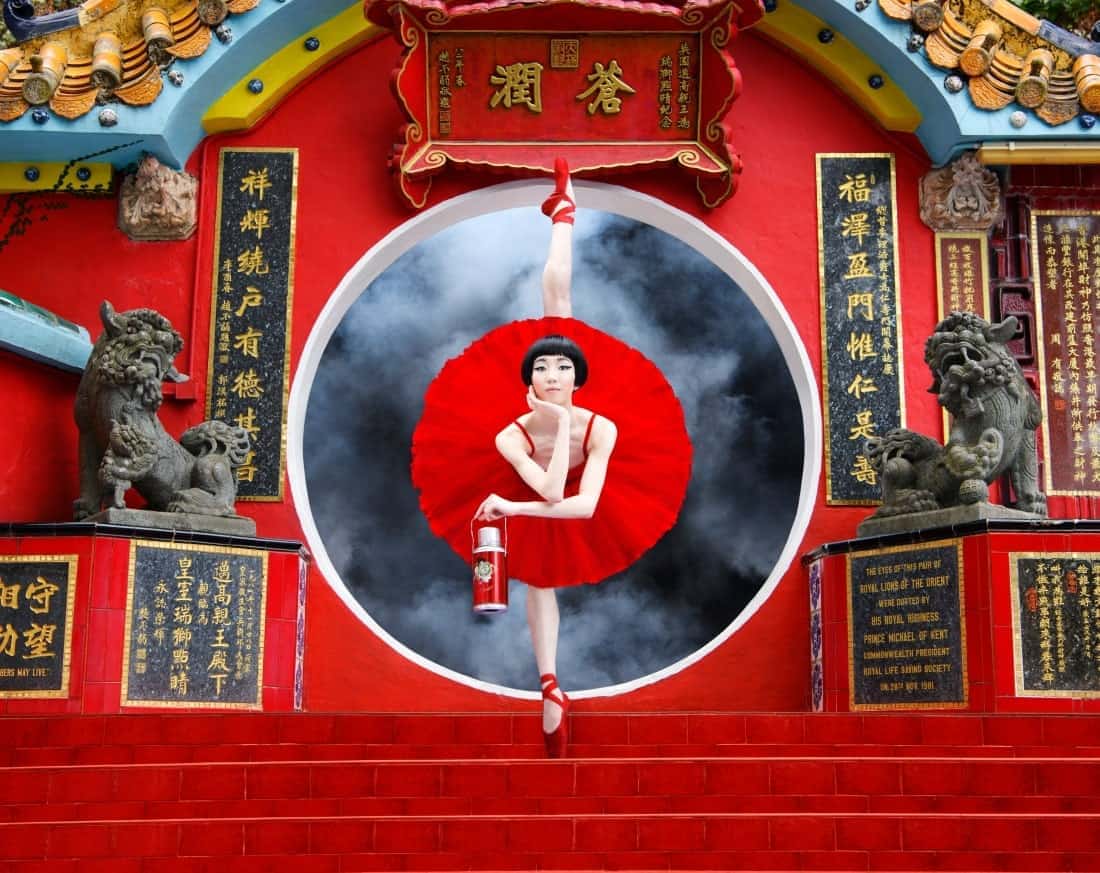 In the middle of the work is the photography, shot at Hong Kong with dancers from the troupe. "For the brand images, we created a visually stunning language speaking into the vibrancy and energy of this art form, the dancers, and the city itself. We designed a lush, rich world of fantasy through fashion, color, and typography — establishing a recognizable and dynamic new speech."
Fierce, graceful and exploding with China rich reddish — there is nothing conservative about this work. Even the ballerina buns mimic the Hong Kong skyline within this eye-popping design-meets-dance campaign.
Read more at designarmy.com