Photos are precious memories of your life. But there's always a possibility of losing digital photos saved on a computer, SD card, SSD, flash drive, or other storage media. These digital storage drives, although useful and convenient but can get corrupt, damaged, develop bad sectors, attacked by viruses or malware. These situations eventually lead to the loss of photos saved on them. That's why it is advisable to have a backup in multiple storage drives to avoid catastrophic situations of valuable photos loss. 
Nonetheless, if unfortunately, your photos are lost, missing, or deleted, this post tells the best ways to recover them.
How to find lost photos on devices
You may have lost your digital photos from your computer, mobile phone, SD cards, pen drives, etc. Try the below methods to recover deleted photos quickly on your device.
Recover from Recycle Bin or Trash on computer
The Recycle Bin in Windows or Trash in macOS is temporary storage for your deleted photos and other files. So if you have accidentally deleted any photos, they are not permanently erased from your computer. You still have the chance to restore them to the original folder on your computer from Recycle Bin or Trash.
Unhide image files on your PC
Maybe your photos are hidden after a recent Windows update, virus infection, or due to an inadvertent change of settings on your system. You can unhide the hidden image files and folders on the computer and recover lost photos.
Follow the below steps to unhide hidden photos file and folders on Windows:
In Windows search box, type folder.
Click on File Explorer Options.
Select View tab.
Under Advanced Settings, check in Show hidden files and folders.
Select OK.
Your hidden image files should now be visible.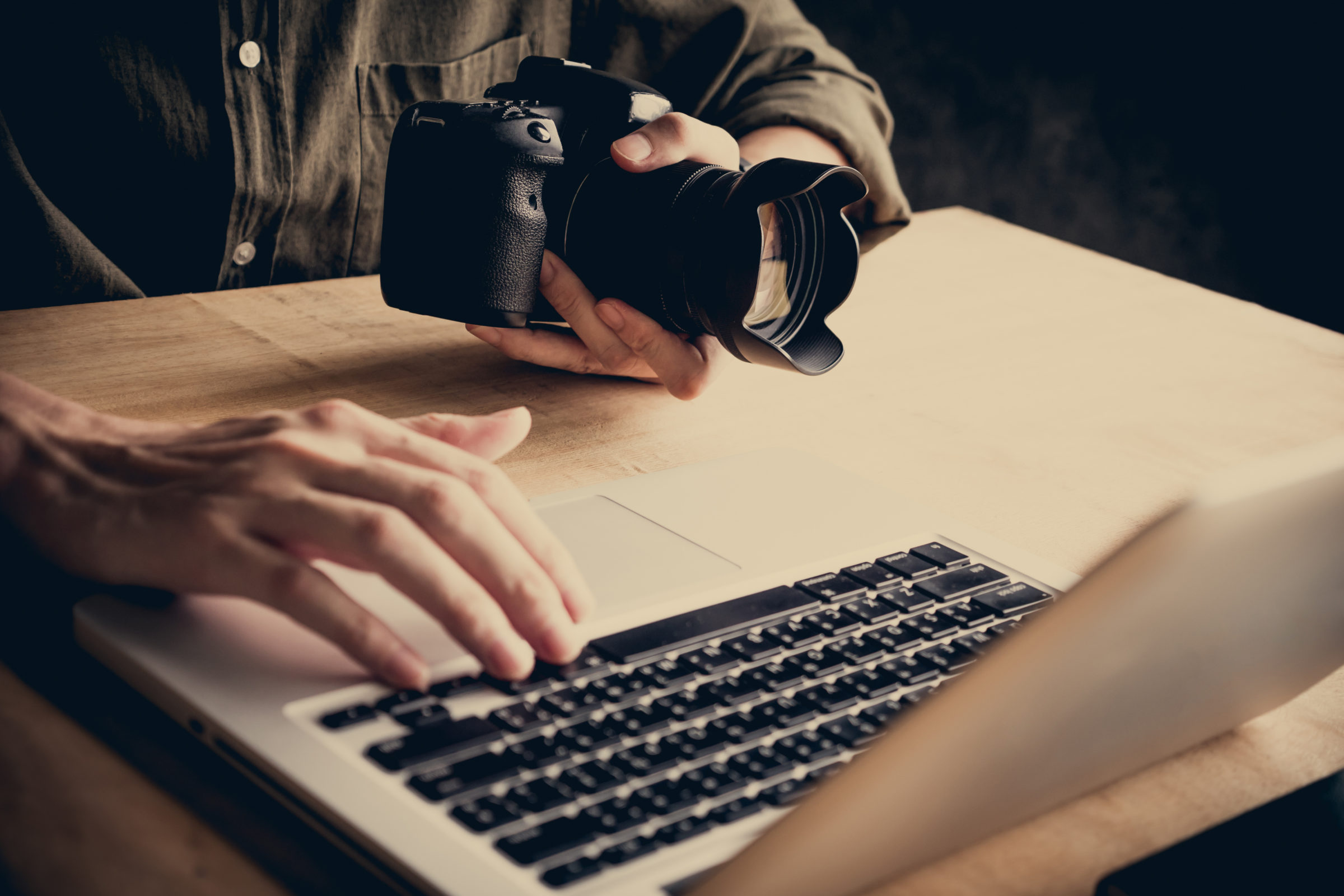 Recover lost photos from backup. Check your backup folders on a computer or external drive. Maybe the missing pictures are present there. If the photos are shot from Android, you can check Google Photos. It automatically keeps your mobile camera and shared photos in Google cloud storage. iPhone users can recover iCloud or iTunes backup. On Mac, look into your Time Machine backup.
Try the chkdsk command, if the drive asks to format
Suppose the SD card, pen drive, or other media that contains photos don't open and shows an error message to format, perform the chkdsk command. On Windows, the chkdsk command scans the drive for the logical errors and resolves them. Once the storage media error is fixed, you can open and access the photos.
Follow the given steps to apply chkdsk command in Windows:
Open the Run dialog box, type cmd and press Enter.
Right-click on cmd and select Run as Administrator.
Type the command line chkdsk > SD card drive letter>:/r/f.
Press Enter.Wait until the process finishes. Next, restart your computer.
Reinstall the driver, if the storage drive is not detected by PC
If the photos are lost because your SD card or pen drive is not detected by Windows computer, try by reinstalling the driver.
Follow the below steps to reinstall the driver:
Connect your storage media to computer that is not detected by PC.
Right-click on This PC.
Follow Manage > Device Manager.
Double-click Disk Drives.
Right-click on your removable media. Select Uninstall and click OK.
Disconnect the SD card from PC and restart your PC.
Reconnect the SD card. Windows should detect and open the media now.
Recover lost photos with a Photo Recovery Software 
A photo recovery software is a big savior for millions of people around the world who somehow lost their precious digital memories. It can recover lost or missing pictures from a computer, memory card, SDXC, SDHC, USB, flash drives, SSD, and other storage drives.
Irrespective of how you lost the digital photos, the software scans the drive competently to find and restore them for you.
You can try any popularly used software like Stellar Photo Recovery that is fast and straightforward with several user-friendly features. This software can recover lost or deleted pictures of any file format shot with a camcorder, DSLR, iPhone, Android, etc. Even when your storage drive is formatted, or your drive has turned corrupt, Stellar Photo Recovery retrieves the lost pictures.
You get back your deleted photos with their original name and timestamp. The software is available in both Windows and Mac versions.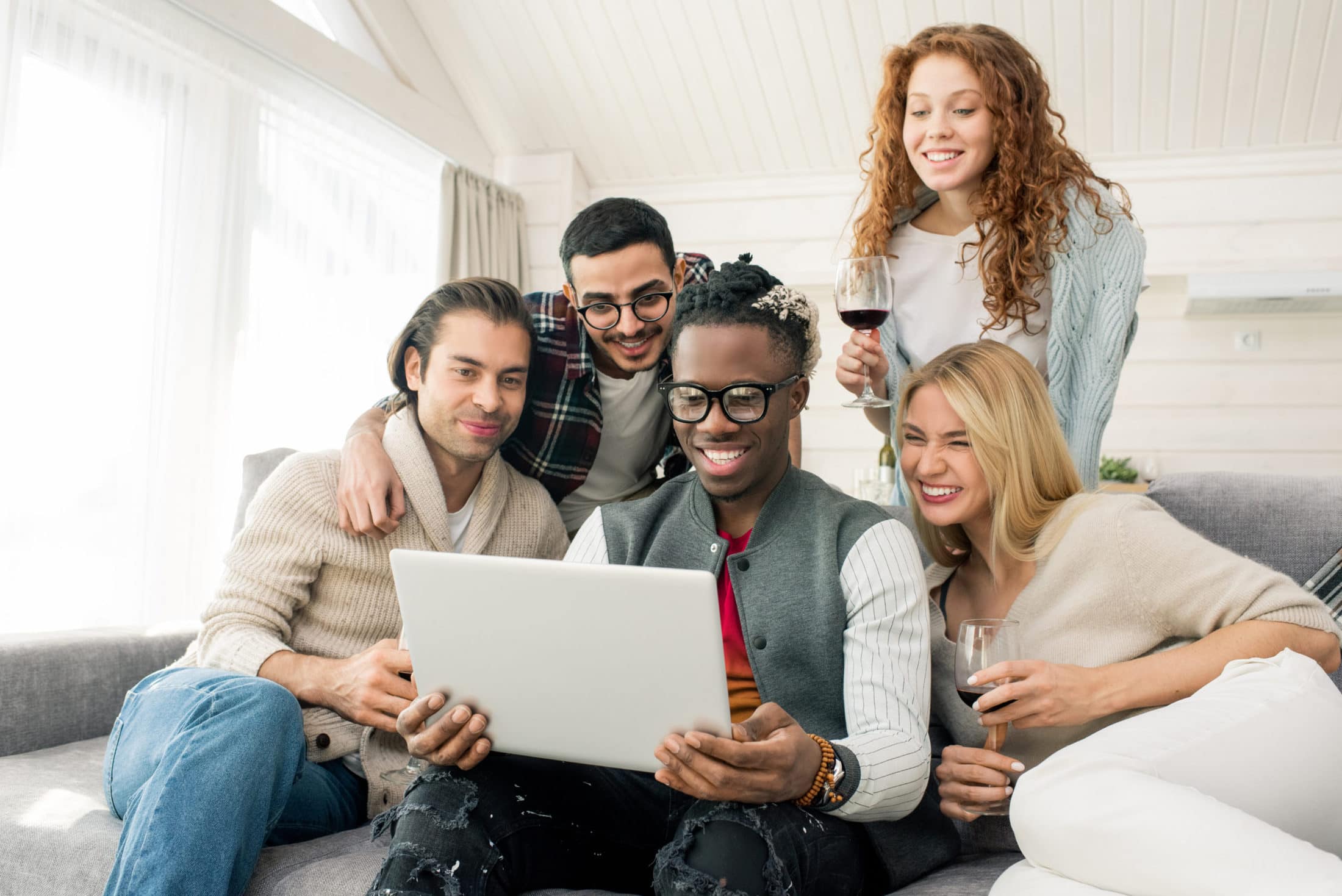 Let's see how to recover deleted pictures easily and quickly using Stellar Photo Recovery:
Download and run Stellar Photo Recovery on your Windows PC or Mac.
If the photos are lost from SD card or other external storage media, connect it to your computer.
Launch the software, select the drive from which you want to recover photos, and click Scan.
You can also select your photo format from the Advanced Settings icon on top to recover just those image file types that you want.
Preview the found photos and click Recover.
The software also has the professional edition of Stellar photo recovery that can additionally repair corrupt photos.
Conclusion
When all the free methods to recover lost photos fail to work, a professional photo recovery software is the rescuer.
It can retrieve your JPEG, TIFF, PNG, RAW, or any other photo file types from Windows, Mac, SD cards, pen drives, SSD, etc. It works in tough photo loss situations like corrupt, damaged, formatted, virus-infected drives, etc. It's advisable to first check the free version of the software to assess its efficiency.