Video Installation presented at Electric Zoo festival which transformed the trees of Randall´s Island Park, New York, into huge 3D animal motion faces.
The intervention goal was raising awareness about the destruction of ecosystems and animal species.
According to the WWF organization, in the last 42 years, almost half of the wild animals have disappeared due to the serious deterioration of their habitats.
DESCRIPTION
Animal Watching is a video installation designed and produced by the studio Maizz Visual in which trees in streets and parks are transformed into gigantic animal heads. The animals disply intense eyes that watched and followed the public passing by.
The video installation looked for the reaction of the public when they realize some gigantic animal shapes emerge from the trees. Animals that were staring at public and pedestrians walking in front of the park.
Animal Watching positively surprised many of the over 50.000 festival goers gathered at the park from Friday to Sunday.
Before New York Animal Watching has be shown only at Parque España, Mexico City, during the celebration of Marvin Festival back in May 2017.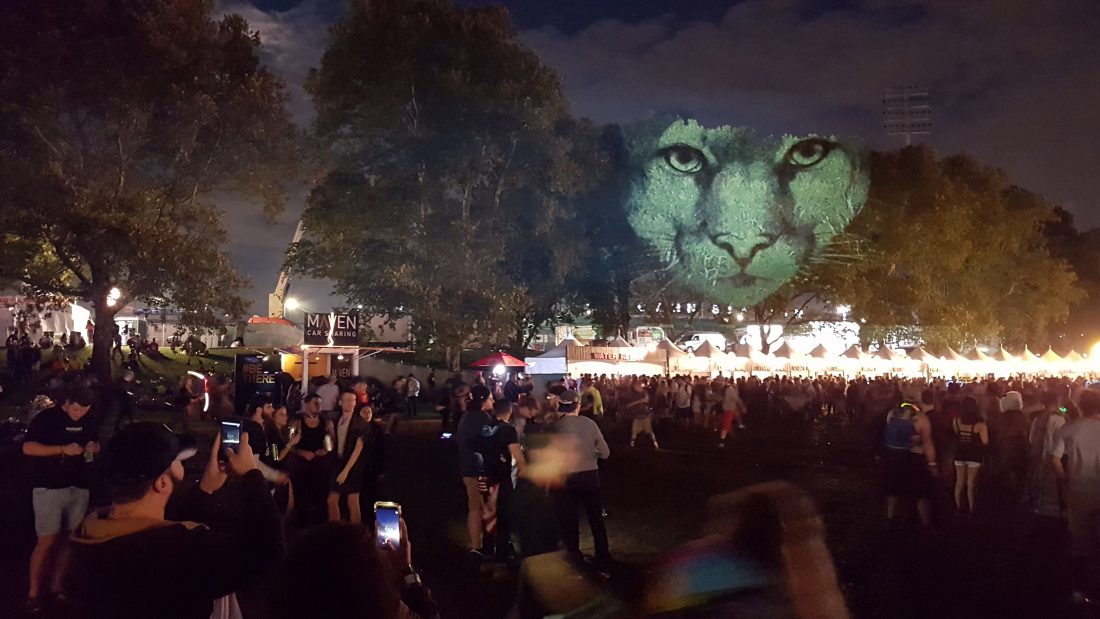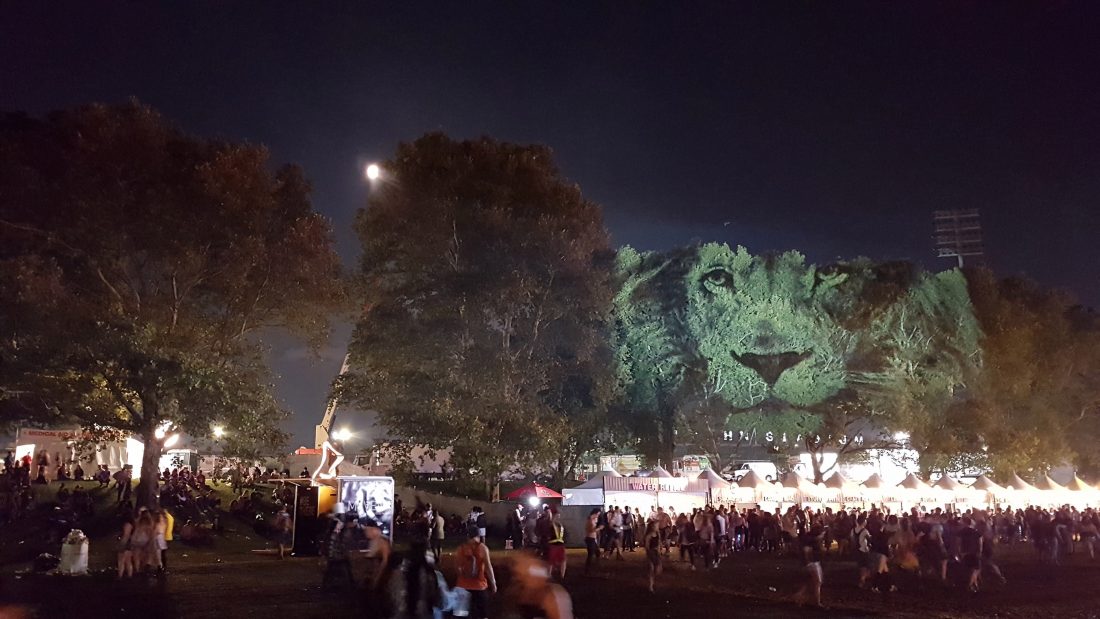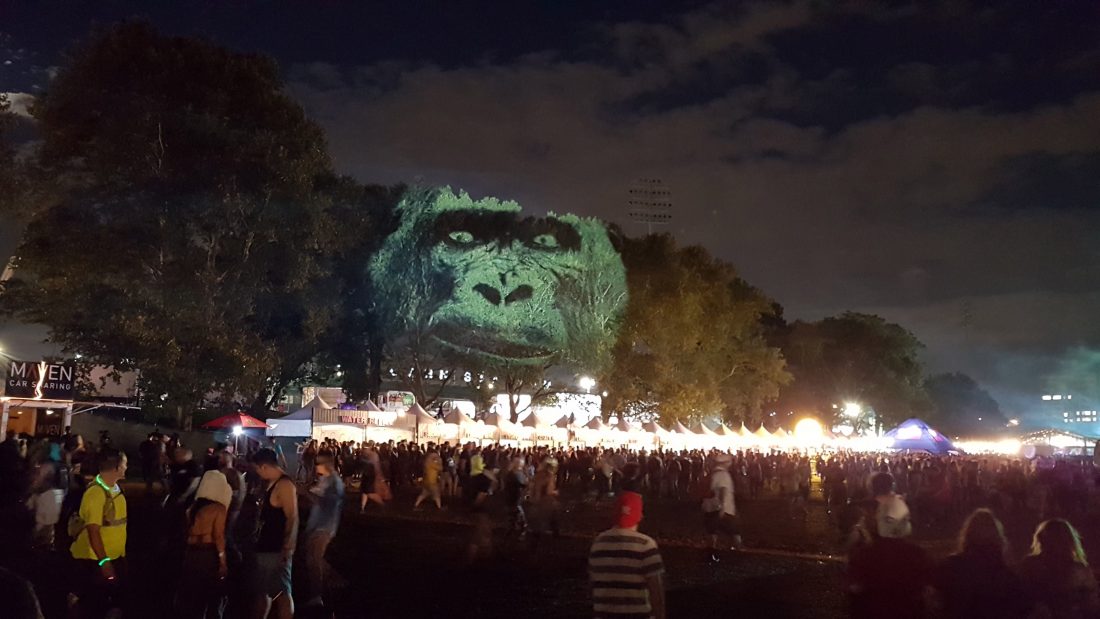 EVENT
A total of 8 different animal faces appeared and disappeared in a continuous sequence with post-production effects between each transition.
The total duration of the piece was about 7 minutes and it was repeated in a continuous loop between 20:30 and 23:00
TECHNOLOGY
2 video projectors full HD and tele zoom optics reproduced the 3D animations on the leaves of the trees
Using various 3D animation software the faces of the animals where animated to move and gesticulate. Different parameters applied on the images intensified the depth experience of 3D when mixing light and tree leaves.
MAIZZ VISUAL & VIDEO PROJECTIONS ON TREES
Maizz Visual is a Mexico City creative studio, specialized in video art installations and video mapping directed by José Morente and Israel Villalobos. Maizz Visual got over 3 years experimenting on video projection on trees and vegetation. It has created two main pieces, Dioses del Maíz (Corn Gods)  and Blink Twices hows, and they have been presented at international events in Mexico, USA, Canada or Ireland: Roma-Condesa Corredor, Life Festival, Pemberton Festival, Summerset Festival or Wakarusa between 2013 and 2015.
Full gallery: https://www.behance.net/gallery/56575457/Animal-Watching-Electric-Zoo-Festival-New-York