If you're a hardcore outdoor enthusiast who likes to be ready for anything, the Dango Products A10 Holster Backplate is ideal. This item adds a practical function to your everyday carry and is perfect for individuals who want to be prepared for anything. The Dango MT05 Multi-Tools are compatible with the A10 Chassis, so you may select one that best meets your needs. Don't pass up this essential equipment!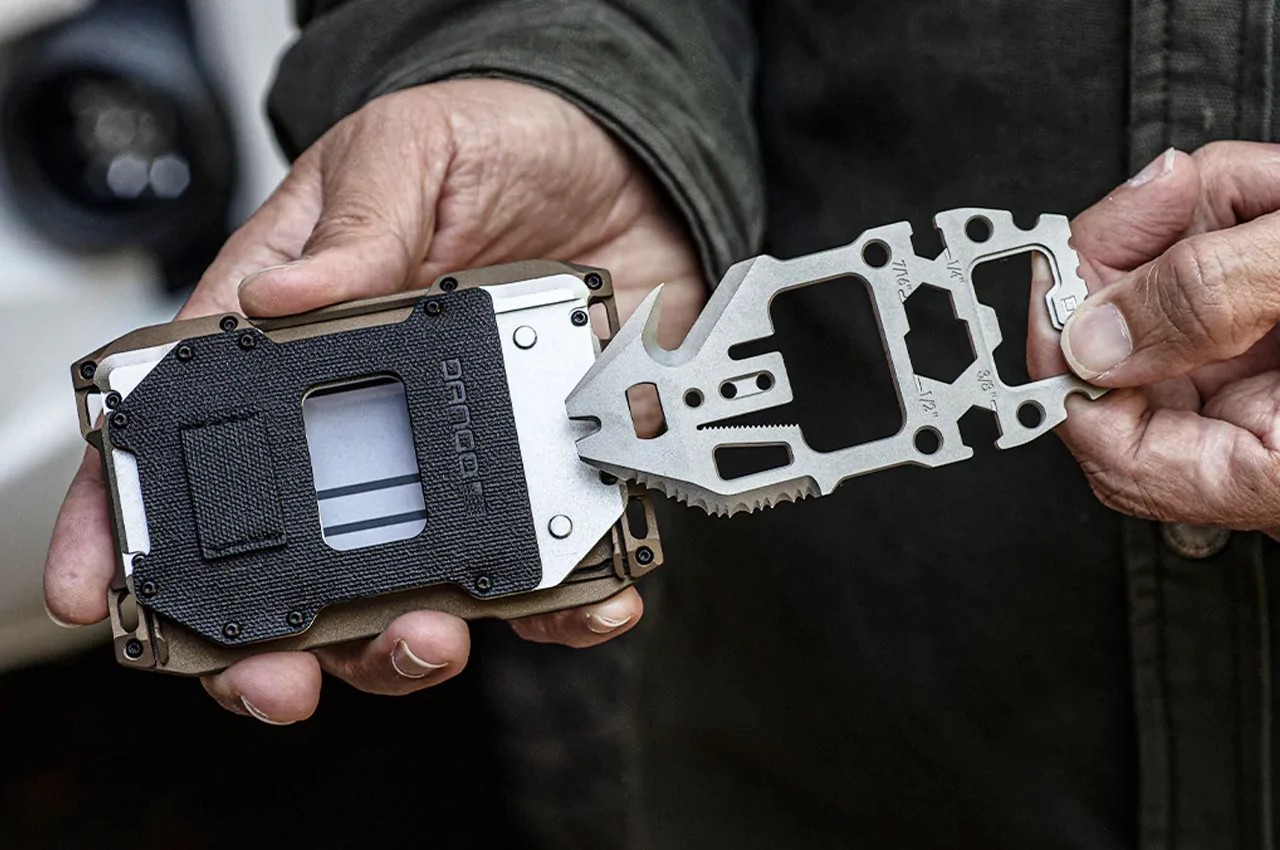 The multi-tool's 18 tools are suited to the most unforeseen emergency scenarios. It has a heat-treated stainless steel blade with a high carbon content, which is why it has many functions. A seat belt cutter, two paracord tensioners, an O2 oxygen wrench, bottle opener, hammerhead, and chisel are among the gadgets accessible. The rear face of the A10 wallet backplate (made of 6061 aerospace aluminum) also serves as RFID protection. You may keep up to 4 cards secure within the horizontal rail mechanism by using the A10 Adapt wallet with the MT05 Multi-Tool. To transform an A10 Adapt wallet into a survival tool, insert it into the DTEX Holster along with the MT05 Multi-Tool.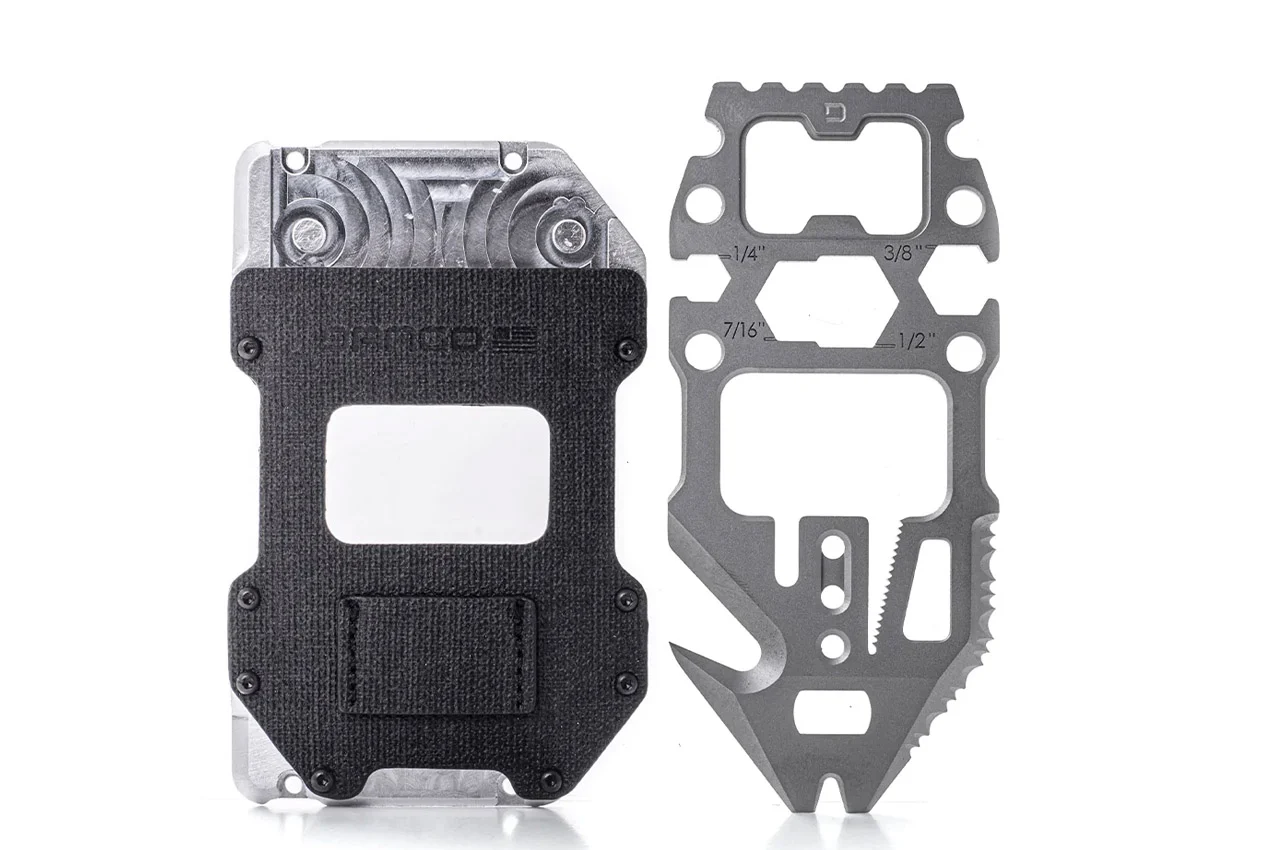 The fact that the credit cards are housed in the A10 Holster Backplate and the MT05 multitool make getting a slot for them particularly thrilling. There's a distinct finger insert to slide them out without worrying about it. It provides a better grip while using the MT05 multi-tool and serves as a handle for even more support.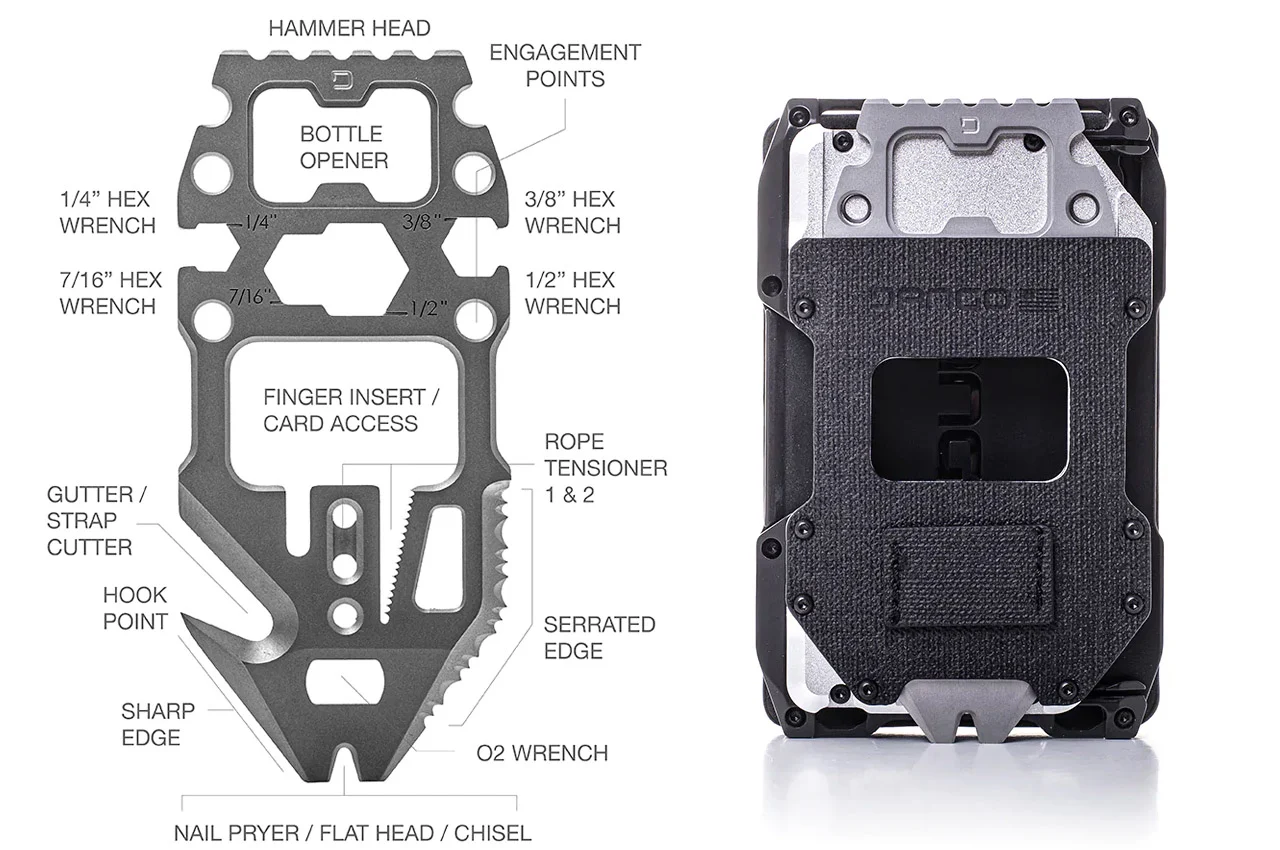 The small size and simplicity of use set this gadget kit apart from other EDCs that are more or less created in the same way, with almost identical capabilities, with a few minor modifications. Another point that will keep EDC collectors interested is the price tag of $50.