Beverage cartons are one of the most common items found in recycling bins. However, recycling them can be a bit complicated since they are made of different materials. San Francisco-based designer Pushan Panda has created a new beverage carton design that makes recycling easier. His design separates the paper carton from the plastic lining, making it possible to recycle each component separately. This is a significant step forward in sustainable packaging design!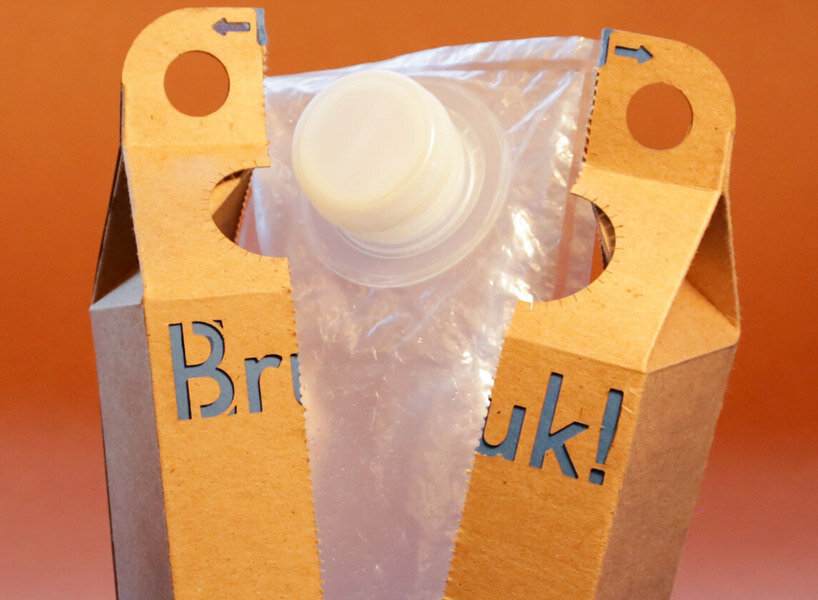 There's no need to worry about peeling the plastic off the paper with Bruk. 'Traditional paper milk cartons are constructed of two thin layers of plastic sandwiched between two pieces of paper. Recycling them may be difficult because the paper and plastic must be separated, which necessitates a special method that is both costly and uncommon. Recycled beverage cartons account for just 16% of all beverage containers in the US, while only 49% are recycled in the EU,' claims designer Panda. 'To address these issues, Bruk was created; when it's time to recycle it, the customer simply tears Bruk in half, freeing the HDPE liner so it can be recycled separately from the cardboard.'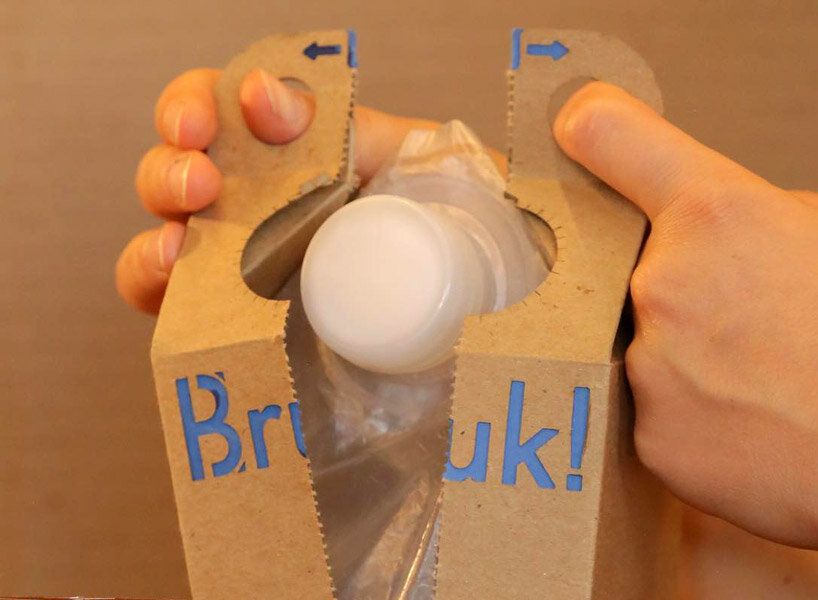 When creating his product, Panda kept simplicity and usefulness in mind. This is why Bruk is quick, straightforward, and enjoyable to make. Its prototype depicts the fold lines where customers may fold the paper, mimicking the art of origami. 'We created Bruk to be simple and accessible for everyone, regardless of their physical capabilities. 'Bruk is as easy to handle like a conventional carton, but it uses less plastic than a plastic box and is fully recyclable using standard equipment, unlike paper boxes,' according to Panda.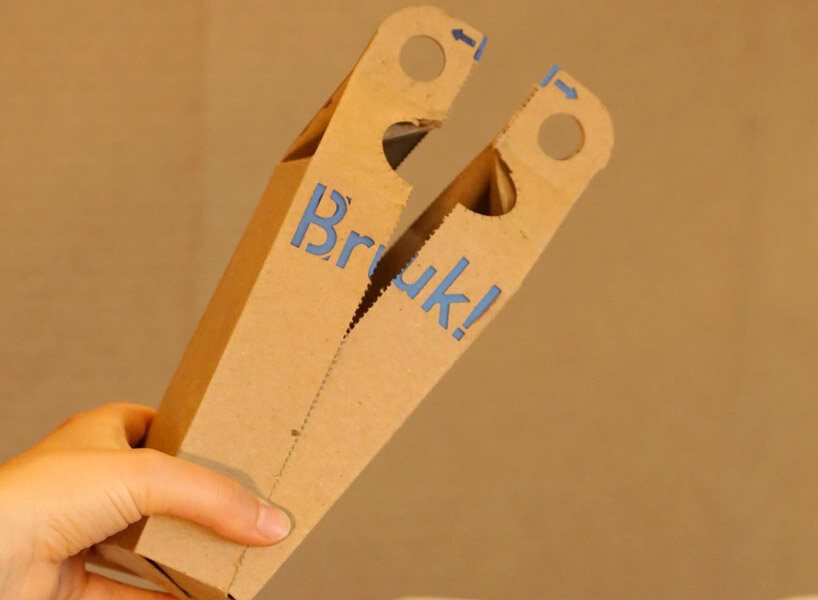 Panda's proposal may encourage corporations and organizations to develop their packaging for re-usability. 'When we purchase a beverage carton such as those often used for milk or juice, we take little interest in what happens to them after they go into the recycling bin. A paper carton may appear to be more environmentally responsible than a plastic one because it uses less plastic, at least according to the perspective of green consumers. The standard paper beverage carton, on the other hand, is surprisingly tough to recycle because of its construction,' adds Panda. Taking just a few seconds to pull off the plastic from the paper, Bruk makes one step toward being more conscientious about recycling while also making it pleasant.