For any cat owner, their feline friends are more than just pets. They're family. We often go to great lengths to ensure that they're entertained, comfortable, and happy. But sometimes, cats, being their mischievous selves, have a penchant for knocking over a vase or two. If you're at your wit's end, like so many others, searching for innovative ways to keep your cats engaged, there's a rather unique solution that might just catch your fancy – Tesla's newest product, a Cybertruck-themed cat tray.
The Tesla-Cat Connection: A Curious Development
Yes, you read that right. Tesla, the brand renowned for revolutionizing the electric car market with its groundbreaking automotive technologies, has ventured into feline territory. A move that no one saw coming. For just $13, the Tesla Cybertruck Corrugated Cat House is up for grabs on the Chinese version of the Tesla website. One can't help but wonder: How did a company dedicated to spearheading the world's transition to sustainable energy suddenly decide to cater to the global cat community?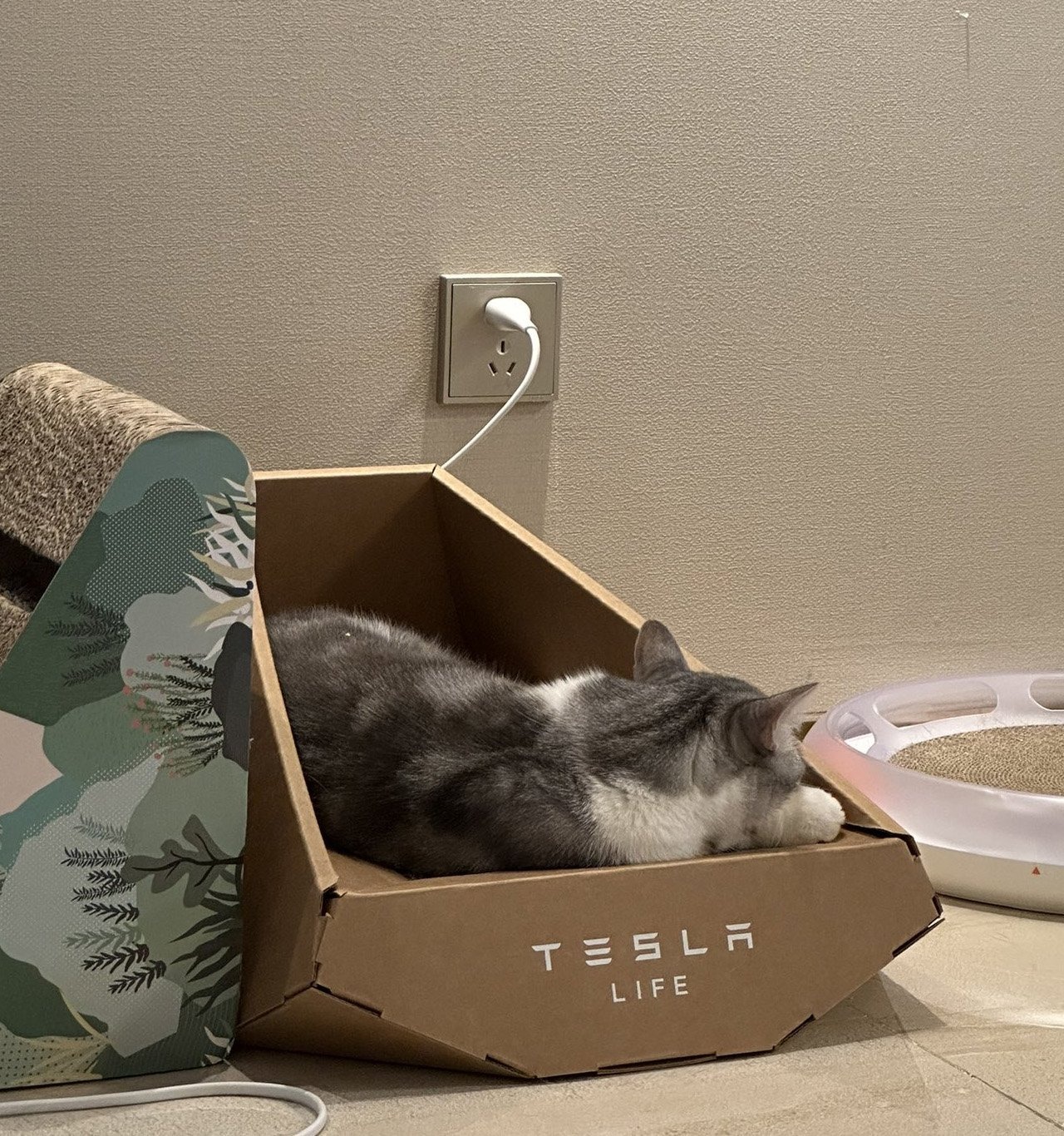 The Design and Inspiration
Taking inspiration from its very own electric pickup truck, the cat tray echoes the distinct angular shape of the Cybertruck. Measuring at 56x41x25cm, it may not exactly be a miniature Cybertruck, but the resemblance is uncanny. But don't be fooled by the brand or the name; the tray is essentially a cardboard box. Far from the technological wonders Tesla is known for, this is a simple, albeit stylish, cardboard construction. Its design boasts a futuristic silhouette, enhanced by the thick corrugated paper it's embedded with. This not only gives it its unique look but allows it to serve as a multifunctional space for felines to frolic or laze around in.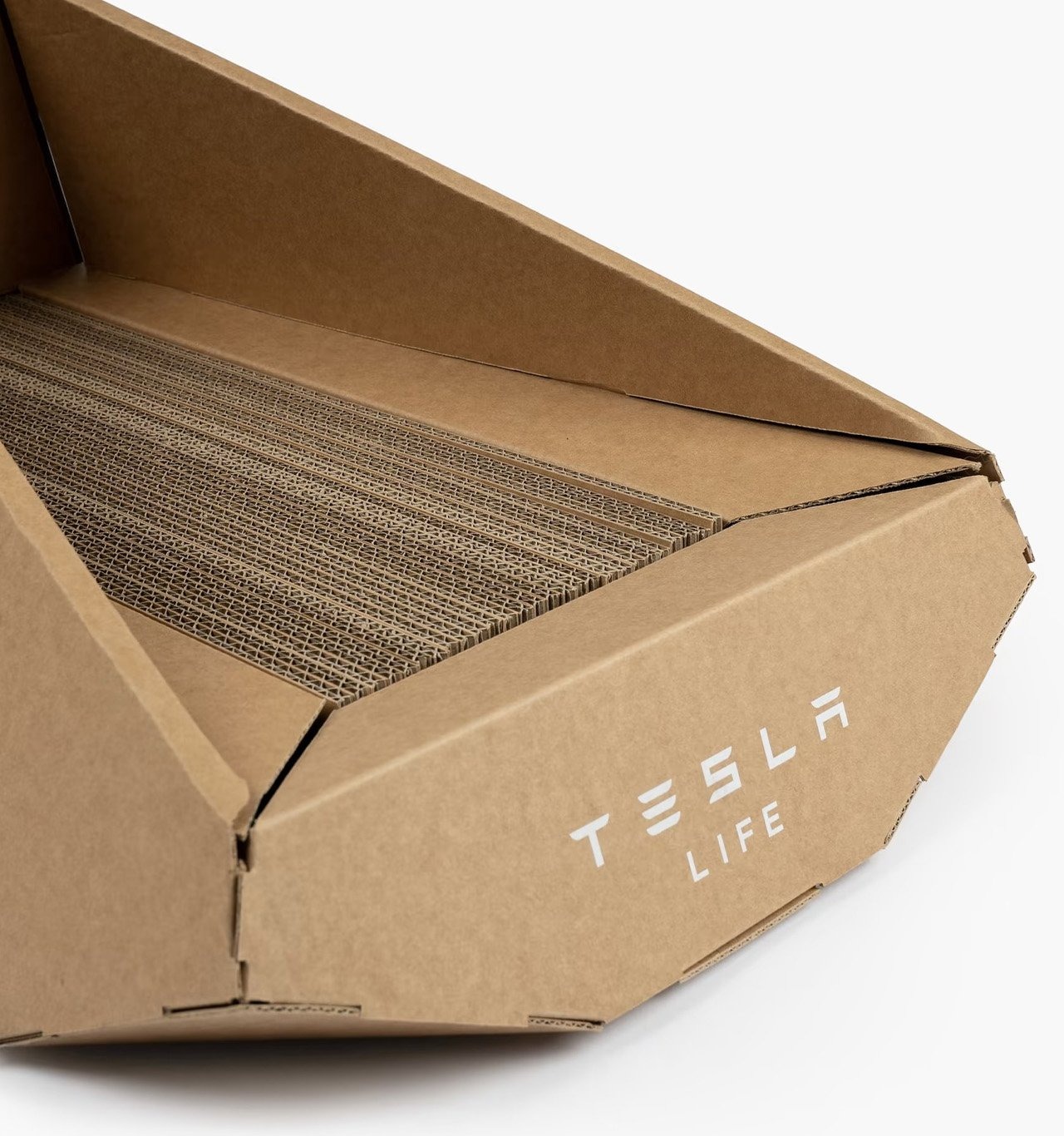 A Little Product Confusion
However, not everything about this new Tesla product is clear-cut. A bit of ambiguity surrounds its official designation. The product page URL suggests it's a 'cat house', yet its product description, when translated from Chinese to English, mentions a 'multi-functional cat nest'. This has led to a little debate online. Many are under the impression that it's a cat tray or bed. Others speculate if it's designed to be a litter box. Though the product's exact purpose remains somewhat of a mystery, internet photos seem to be the tiebreaker, with most cats appearing to prefer using it as a cozy bed.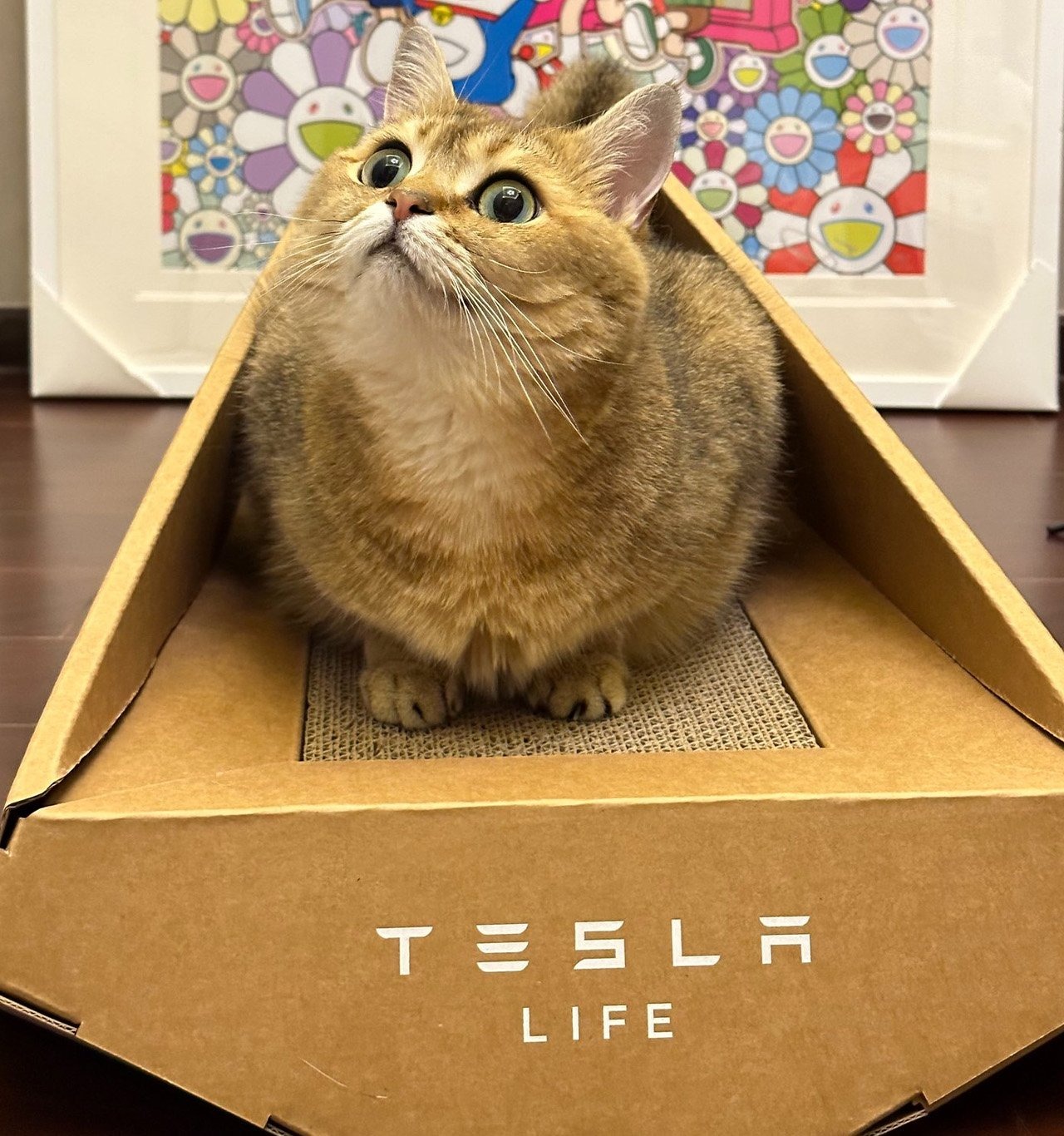 Key Features
Despite its seemingly simple construction, this cat bed does come with its fair share of features. It can support cats weighing up to 15kgs, making it suitable for a diverse range of breeds and sizes. The materials used ensure it remains moisture-resistant, with multiple layers of moisture-proof corrugated paper. DIY enthusiasts will be happy to know it requires self-assembly. However, there is a catch. Once it has been set up, it can't be returned unless there's a quality-related issue.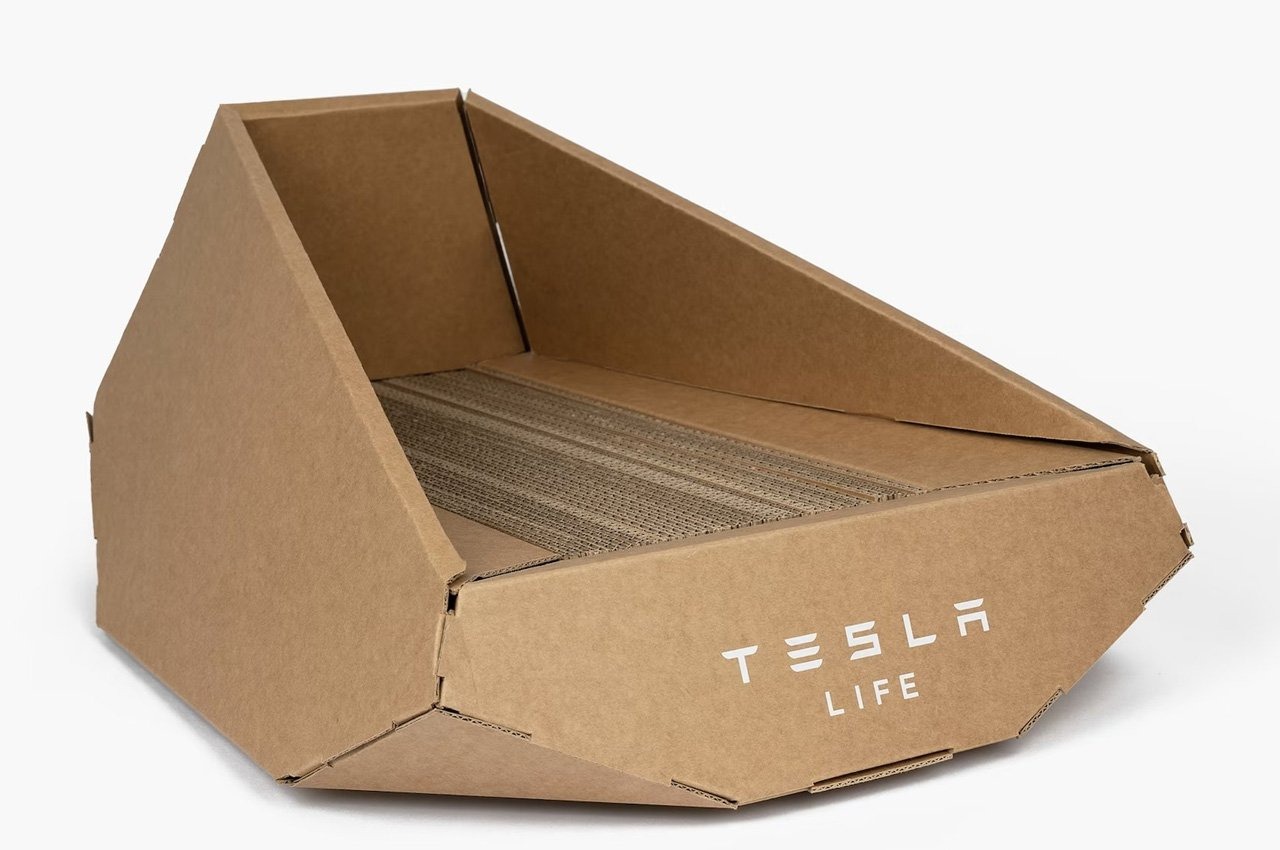 The Verdict
Cats have their preferences, from scratching to sleeping or even the occasional misadventure in litter-related activities. But Tesla's Cat House seems versatile enough to cater to all these feline whims. It's a functional, albeit unconventional, product from the electric car giant. What prompted Tesla to delve into the world of cat accessories remains a question. Maybe it's their way of reaching out to a broader audience, or perhaps someone in their team simply wanted a stylish bed for their own cat! Whatever the reason, this quirky addition to their product lineup certainly has people talking.