As Ukraine faces continued invasion and unrest, families are fleeing the country in droves – many taking their beloved pets with them. The images of cats and dogs perched atop suitcases or being carried alongside weary travelers is a poignant reminder of the human-animal bond. These animals are more than simply pets; they're members of these families who are fighting to keep their own safety and those of their loved ones.
On February 24, 2022, Russia's Vladimir Putin ordered the invasion of Ukraine, instantly altering life in Ukraine. People fled to subway stations, undertook hazardous treks to the border, and even enlisted militias to defend their nation. Images have begun to circulate across social media, depicting the terrible situations for both people and animals. Pets are enduring this awful time just as much as their human owners, trapped away in cages or clutching to their owners.
Then, of course, there are those animals who have nowhere to go. Brave volunteers in several parts of the United States work hard to keep their shelter pets safe and nourished. With limited resources, especially given the barriers to movement in Ukraine, this isn't always a simple task. Outside assistance is crucial since gas is difficult to obtain, and driving might be hazardous. Many shelters are now without electricity or running water, making them increasingly vulnerable. There is also the problem of continuous shelling and air assaults, which produce significant noise. This may have a devastating impact on an animal's mental state and cause death, particularly old ones.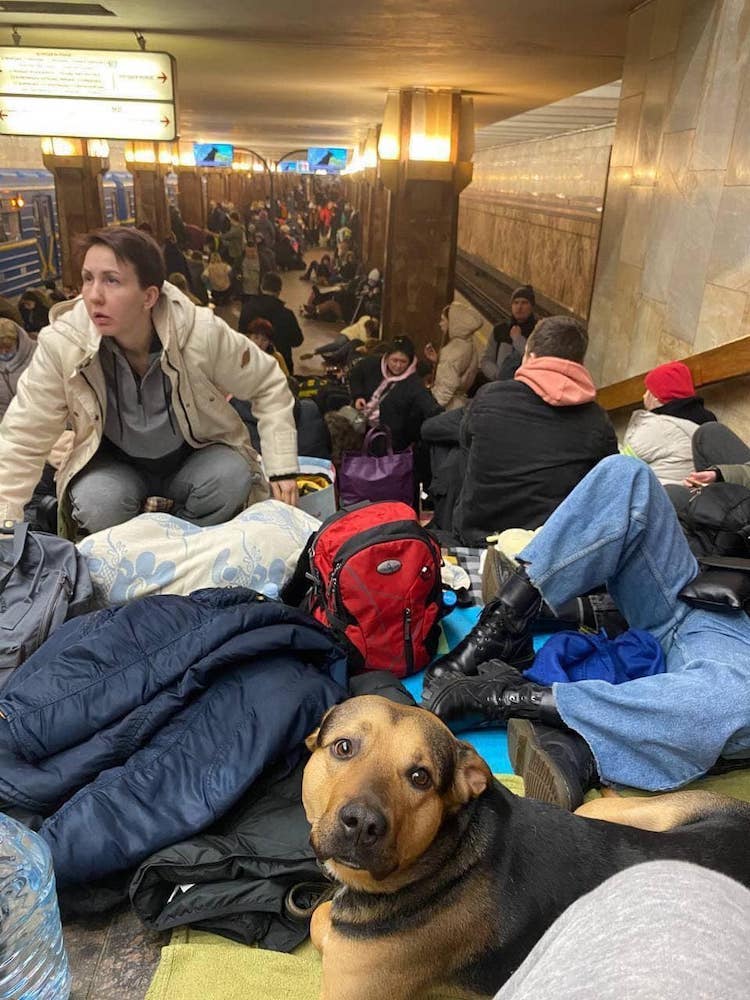 According to PETA, Romania, Hungary, Slovakia, and Poland make it easier for Ukrainians to bring their animals into the country. Dogs and cats must be microchipped and show vaccinations on arrival in most countries. This isn't always feasible, therefore in Romania, particular areas have been established at the border where people may fill out paperwork for their pets on the spot. If individuals want to remain in Poland and bring their pets with them, they can do so. If they seek to relocate to the European Union, they must quarantine their pets for three weeks paid for by the government.
PETA Germany is shipping nearly 20,000 kg of food and blankets to shelters for animals in Ukraine. Several non-profits in Ukraine are taking donations for material goods, including Happy Paw, UAnimals, Sirius, Shelter Ugolyok, and the International Animal Protection League. These are all local groups that nurture stray animals or provide shelter services.