Step into the virtual world of Winter House, a stunning two-story residence that exists in a snow-covered forest. Designed by digital artist Andrés Reisinger and architect Alba de la Fuente, this virtual home is inspired by the clean geometry of Dieter Rams' industrial designs. Floor-to-ceiling glass windows let in natural light and offer panoramic views of the winter landscape, while rectilinear volumes create a sense of simplicity and minimalism. If you're looking for a virtual getaway this winter, look no further than Winter House!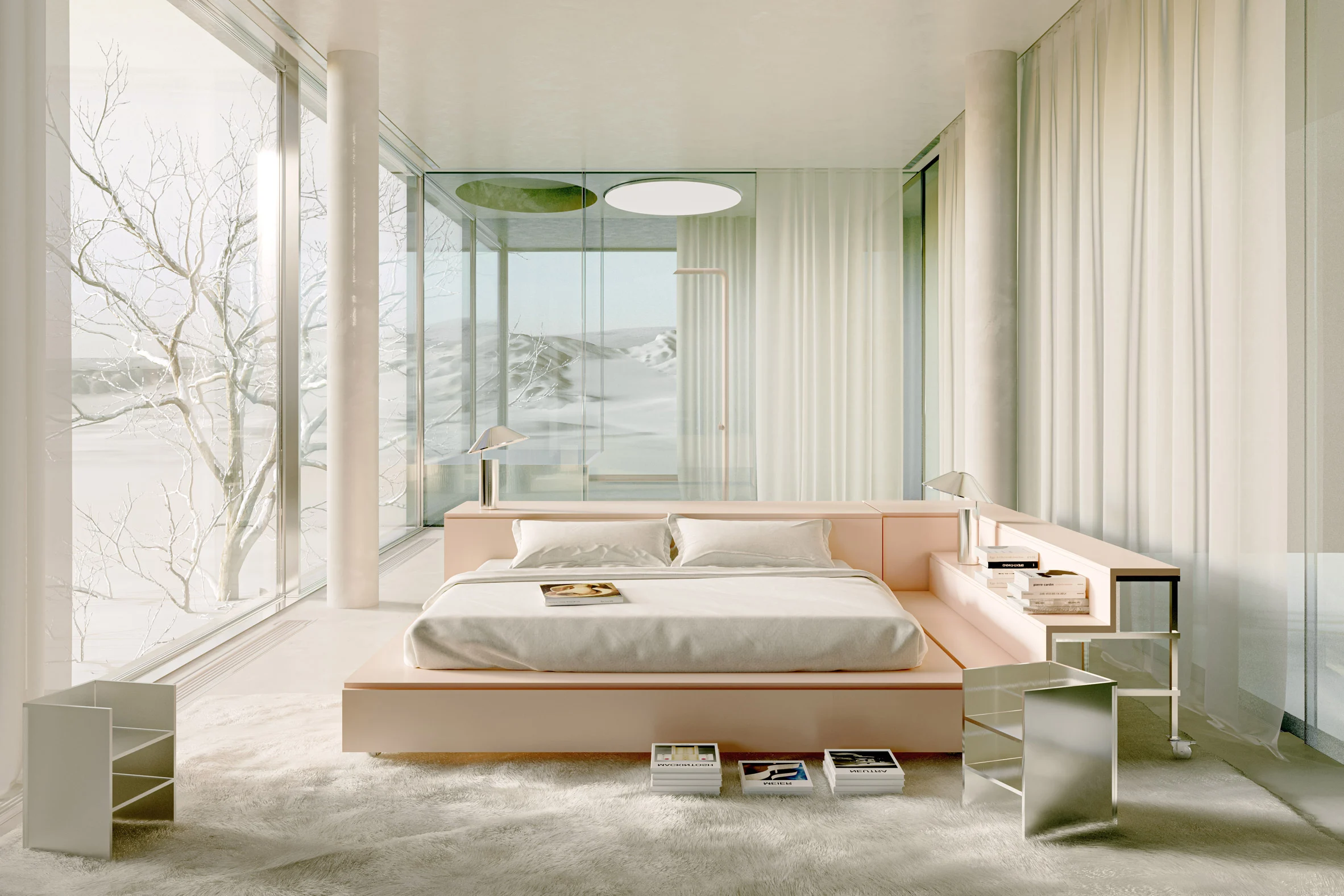 Winter House is built on top of a vast concrete slab to create a "floating floor" beneath which a glass box houses a chunky concrete staircase that leads visitors from the entrance door into the house.
The top of the house is lit with a pink tubular elevator that extends down to the basement. The glass walls provide a spectacular view of this beautiful structure.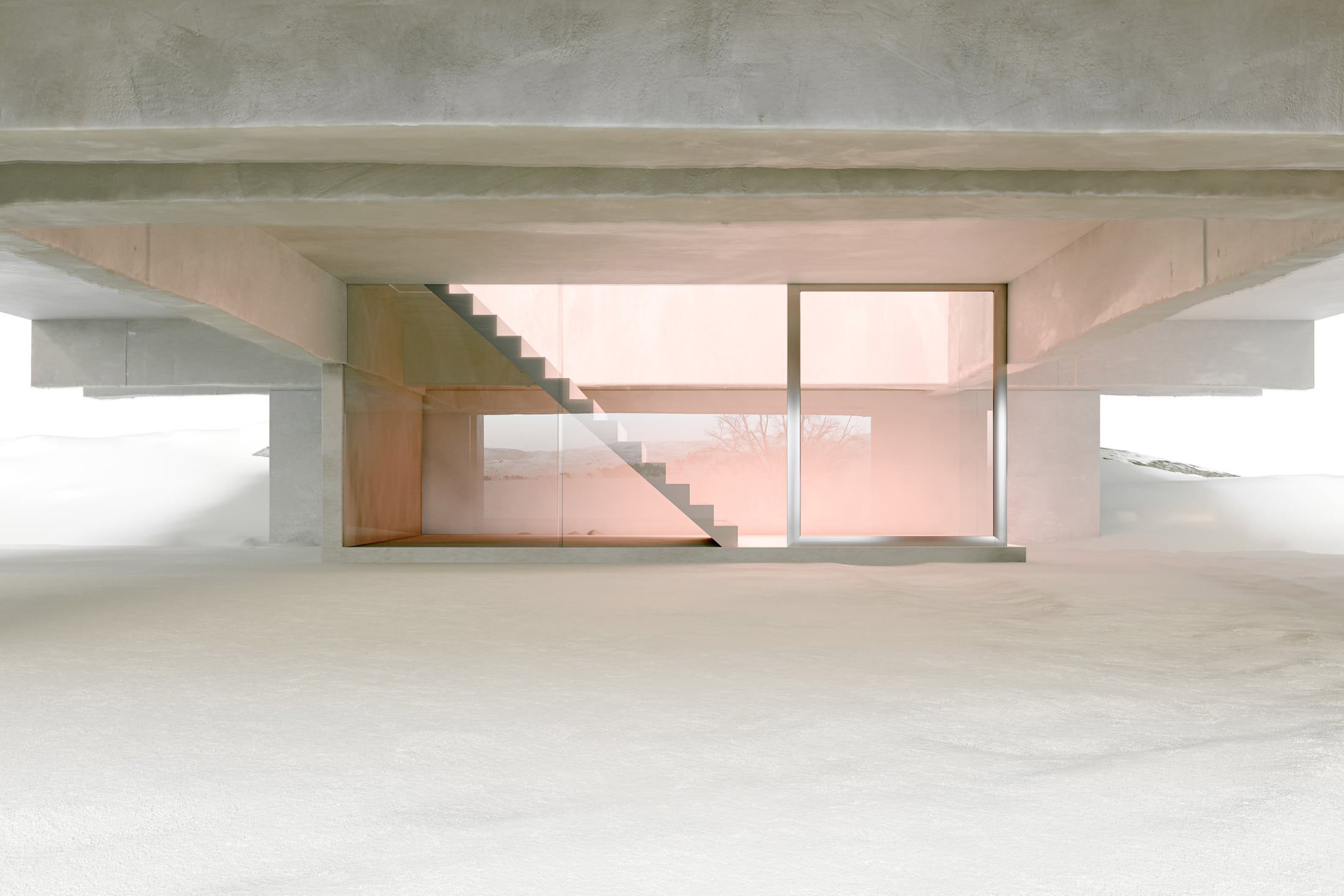 Argentinian digital artist Reisinger created the building in collaboration with Madrid-based architect De la Fuente to evoke Dieter Rams' early 1960s projects while also addressing the metagame.
"We wanted to imagine what the winter season in the metaverse would be like, so we gathered all of the sentiments that winter evokes for us – mainly calm and warmth – and transplanted them into this parallel reality," Reisinger explained.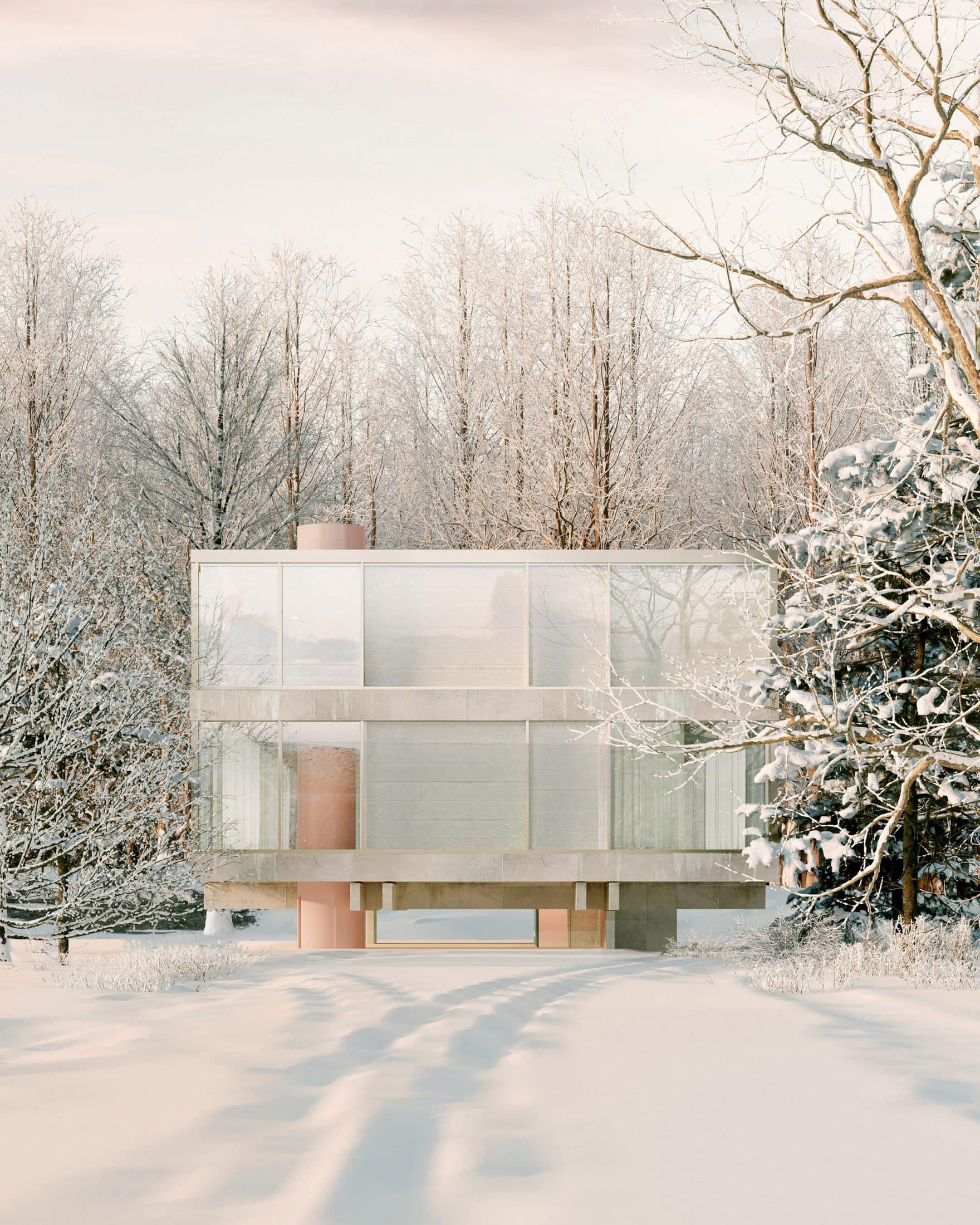 The metaverse is a catch-all term for any virtual reality environment that includes people interacting in a computer-generated setting, like the snow-covered landscape created for Winter House.
The home's large windows, according to Reisinger, aim to link the interior and outside spaces, all of which are accented with a subtle hint of pink.
The virtual house is a contemporary take on traditional living spaces with minimalist furnishings displayed in open-plan rooms that evoke modernist interior design.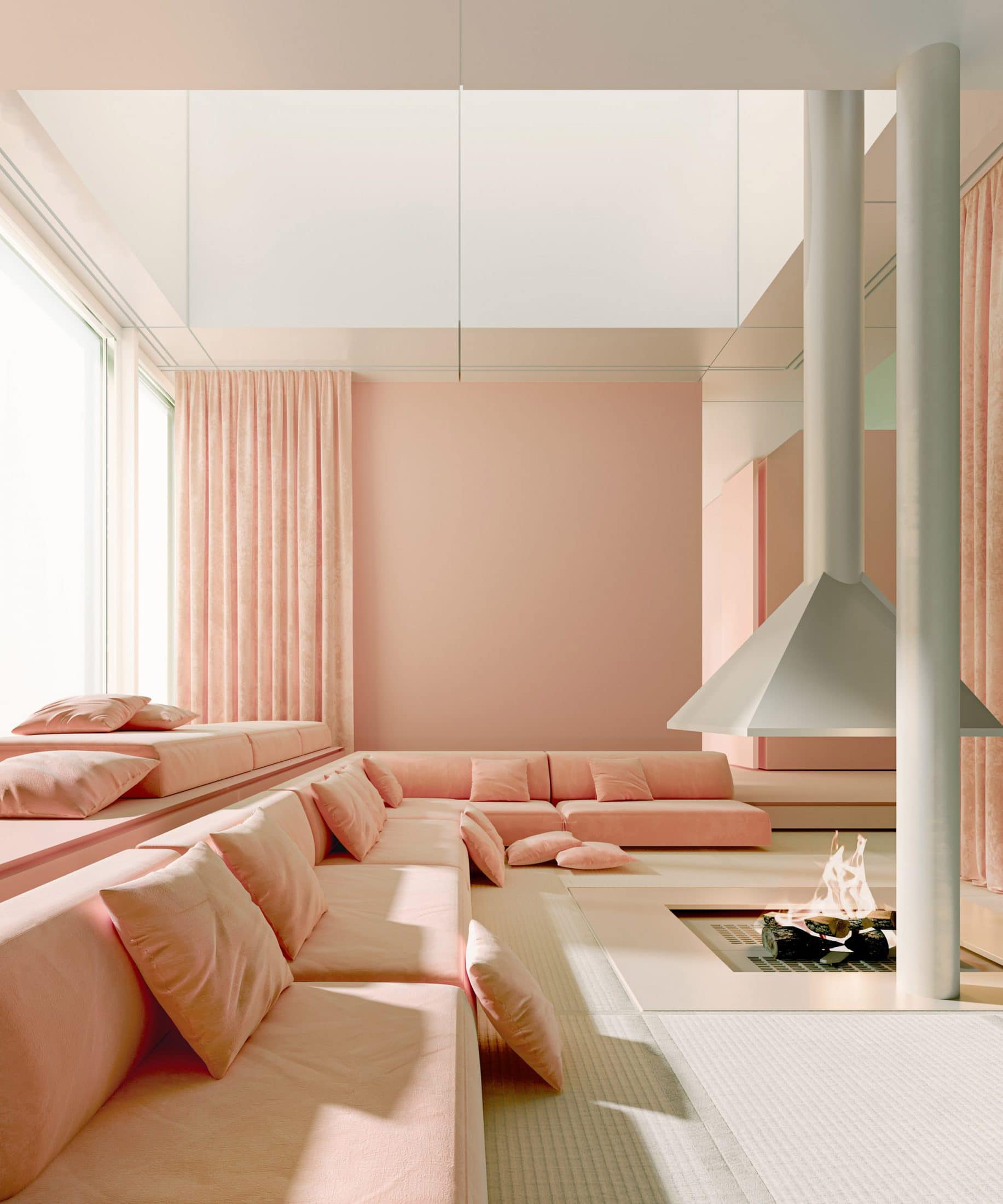 The living room's suspended fireplace has low-slung pink sofas and sleek, light-grey flooring, giving the space a wintery feel.
"I prefer to use furniture as the focal point of my rooms," Reisinger explained. "I always push reality to the limit, yet not in an obvious manner – I want only to add a touch of oddness to unsettle people."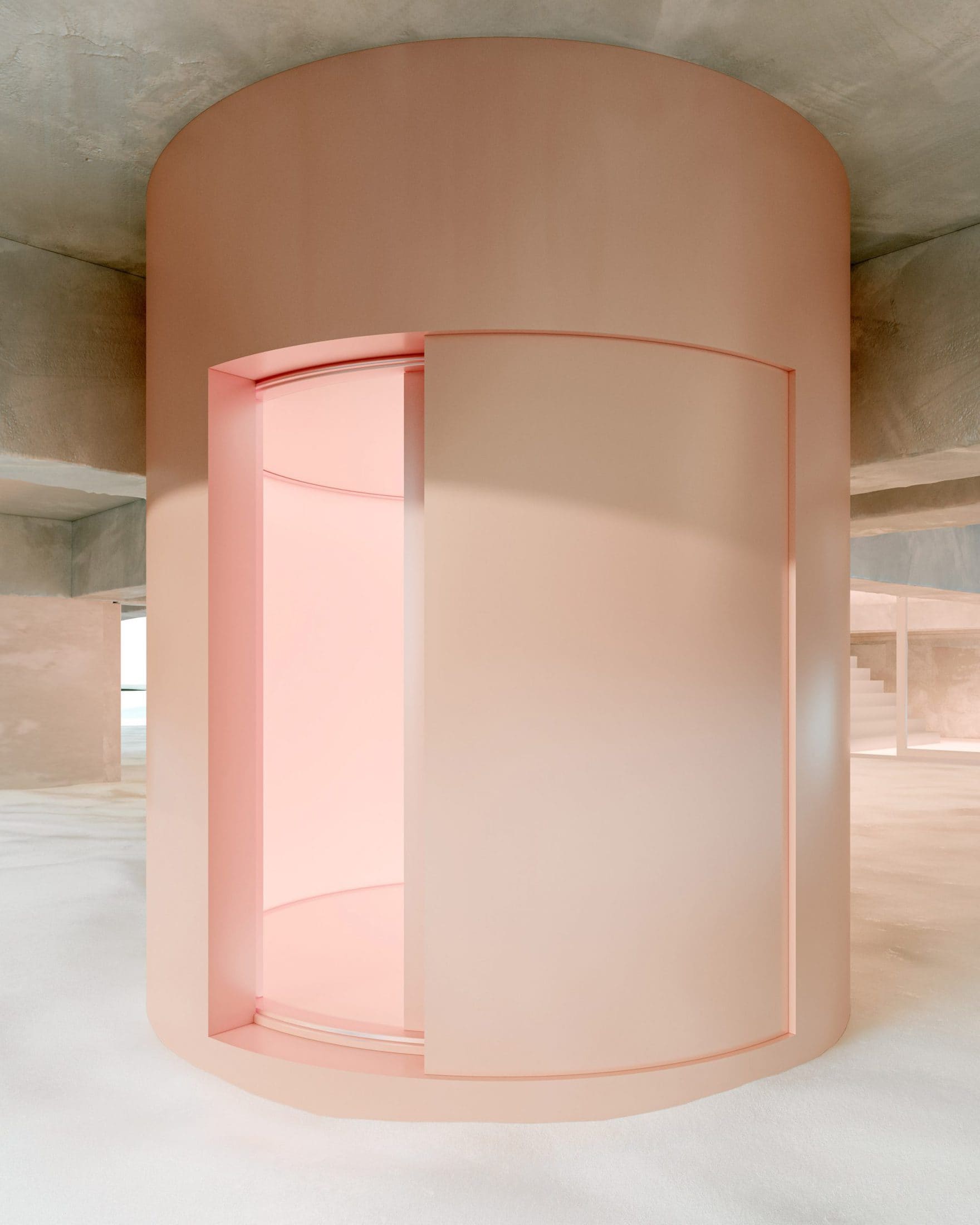 According to the digital artist, Winter House is a virtual home that may be utilized in any metaverse. He added that Winter House is a virtual residential project that he designed in collaboration with De la Fuente, and it's the second such house he's built.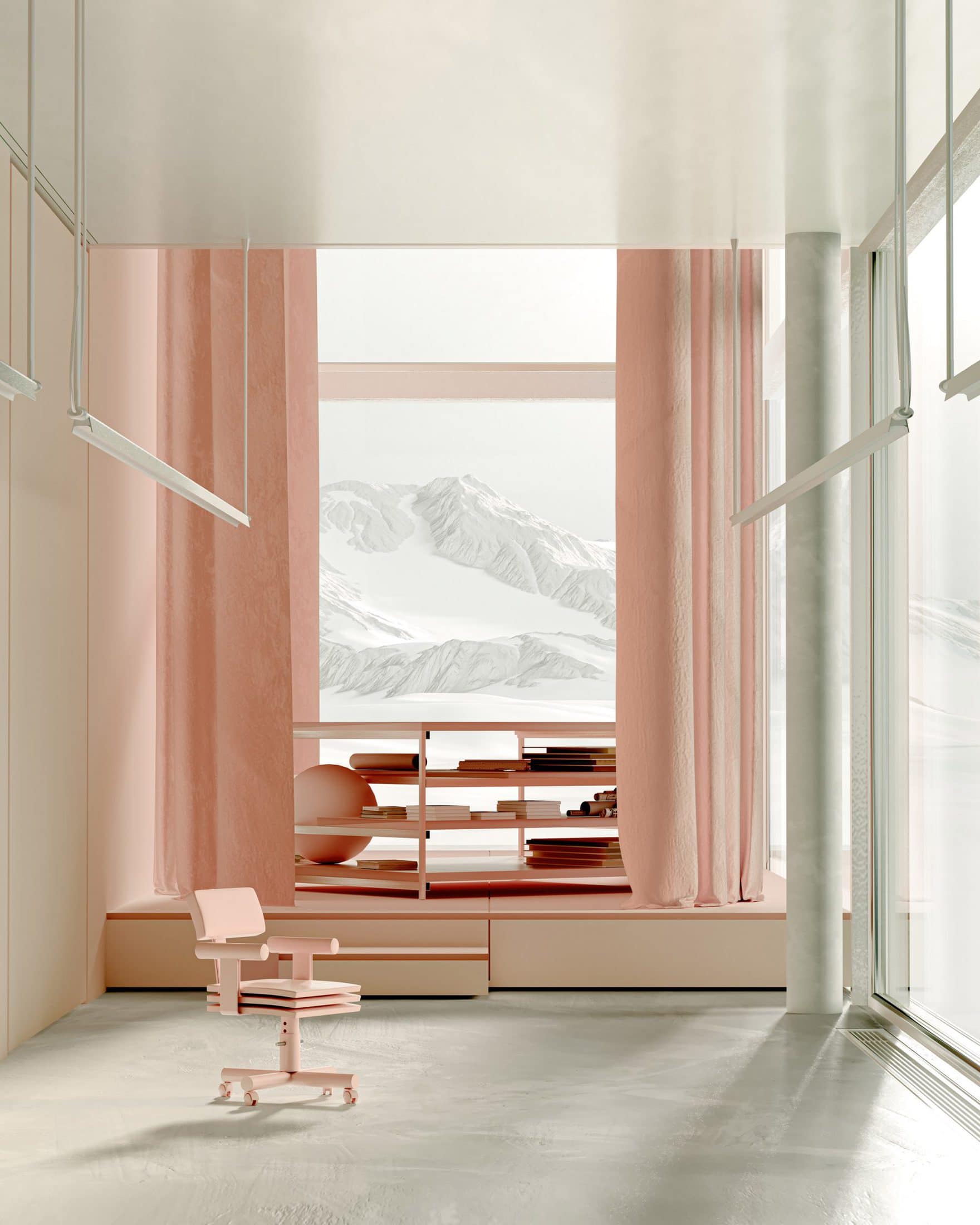 According to Reisinger, virtual houses for the metaverse are no different from real-world ones.
According to him, it's like the physical world where these houses are intended to be lived in and utilized as curated spaces to exhibit ourselves.
"I firmly believe that the metaverse may be used as a testing ground to apply successful technologies to our actual world," he continued.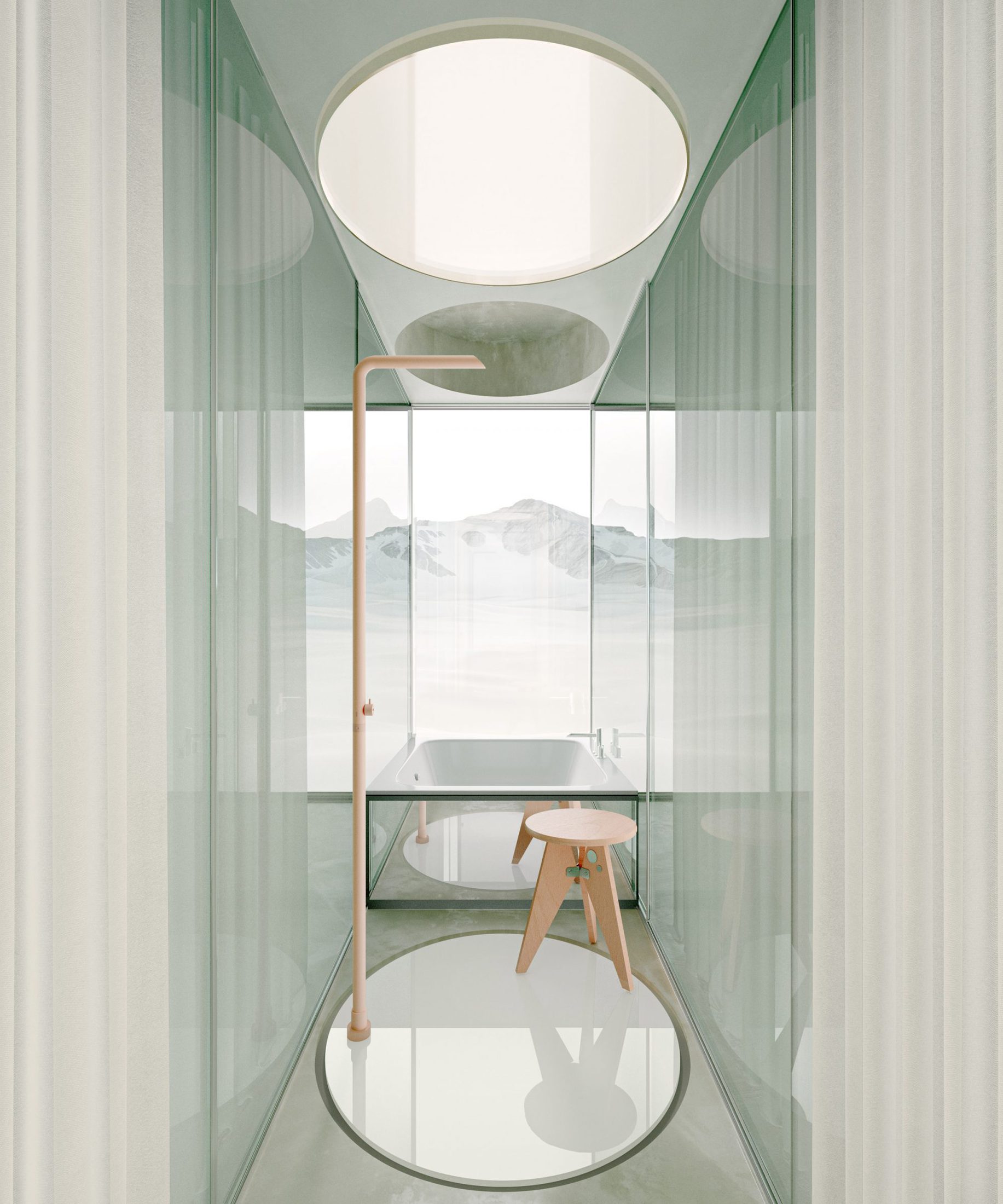 "I see the world of humans and the metaverse as traveling in the same direction, not in conflict or contradiction."
According to Reisinger, more significant interaction with the metaverse may also lead to a stronger connection with nature.
"I think if we can transfer a significant amount of our interest in acquiring physical goods to the metaverse, we'll be better able to connect with nature in our physical world," he added.
The first metaverse architecture firm is dubbed Winter House, with input from other creative contributors. It's not yet known how much further information on this project will be available.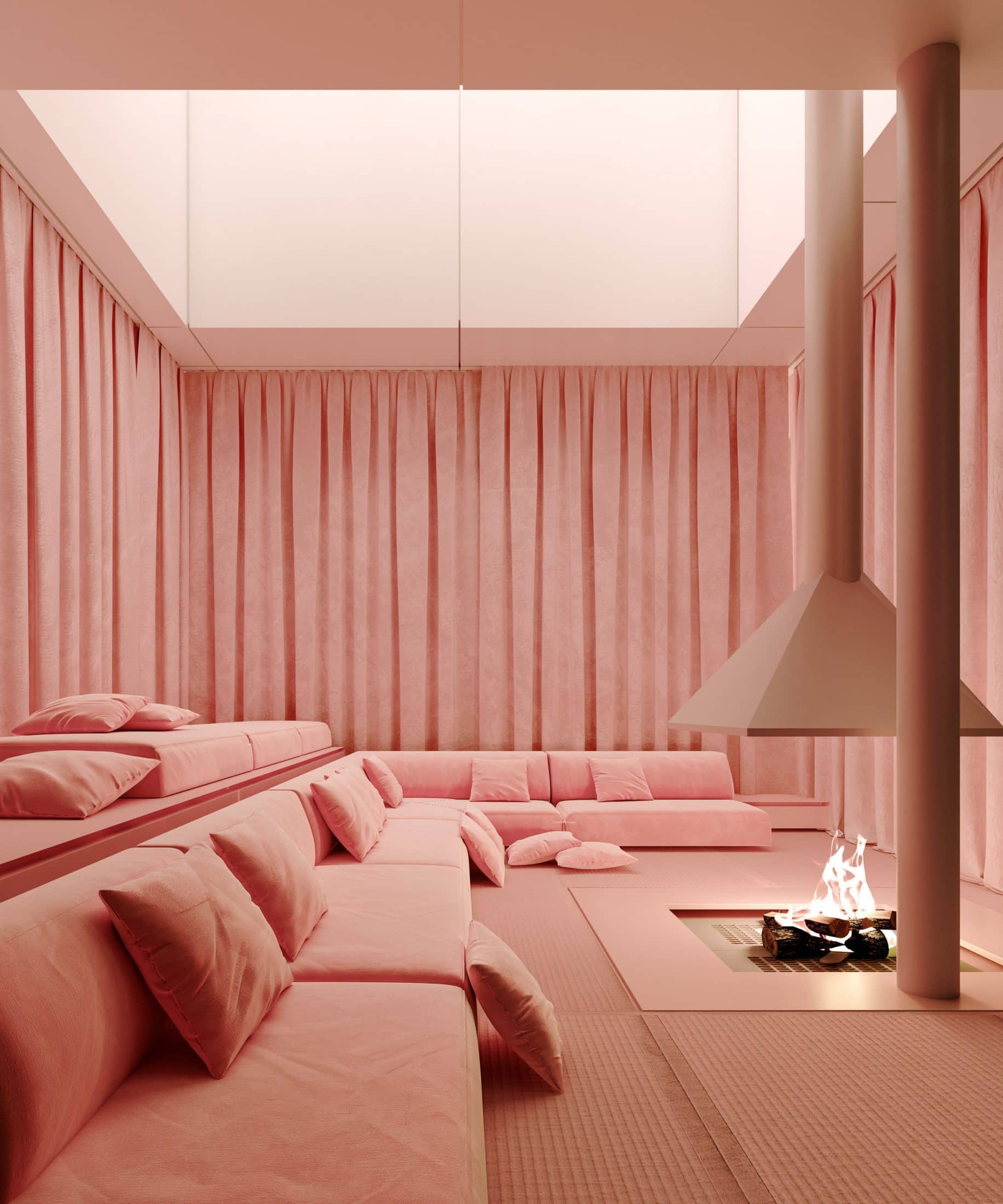 Reisinger has completed many other virtual projects since reaching prominence on Instagram through his uniquely dream-like renderings. One example is the sale of a collection of virtual furniture, which brought in almost $70,000 at an NFT online auction.
With the help of Dutch design brand Moooi, an armchair from the collection known as Hortensia has recently been converted into a tangible item.