New York design studio The Very Many, led by Marc Fornes, has designed a blue-and-yellow covering outside a leisure center in El Paso, Texas.
The canopy, known as Marquise, contains hundreds of aluminum shingles that are cut to diamond-shaped panels and attached to leave small gaps between.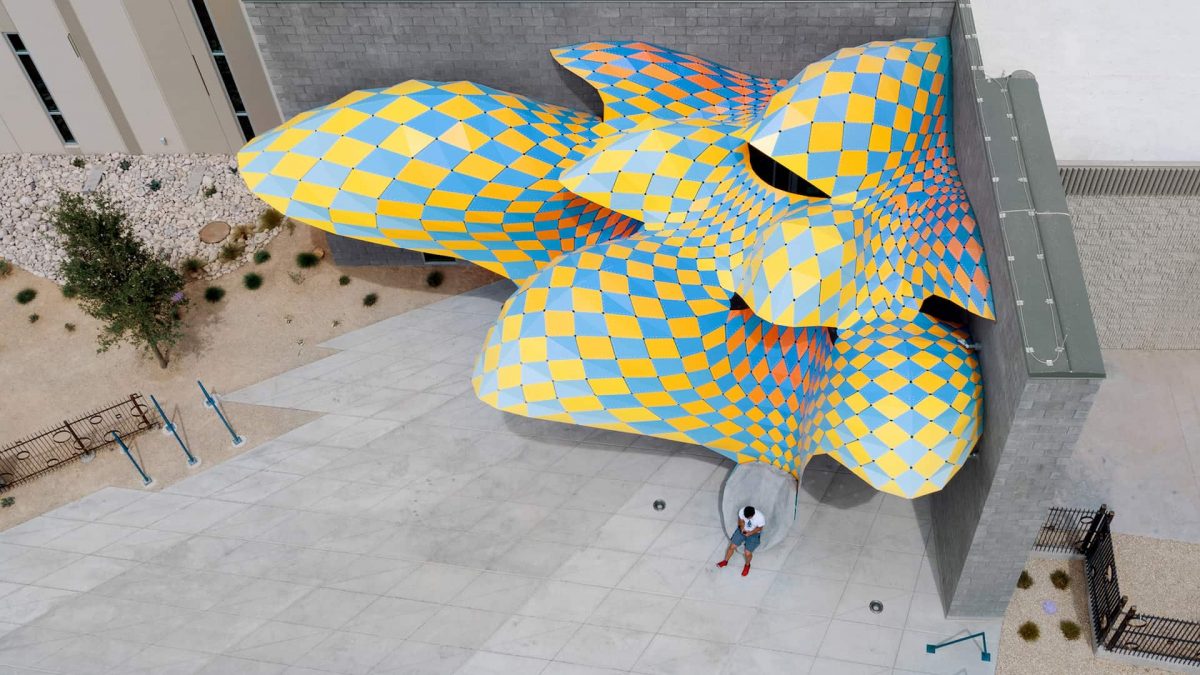 The panels are organized to produce a curved self-supported structure, with a striped pattern on the underside and a chequerboard effect on top.
Hints of pink and orange are observable in the deep crevices, creating a general color palette based on the Texan environment.
The design comprises 240 panels in shades of blue –"from bright midday skies to a deep, transparent dusk" — and 280 yellowish pieces which also change in tone.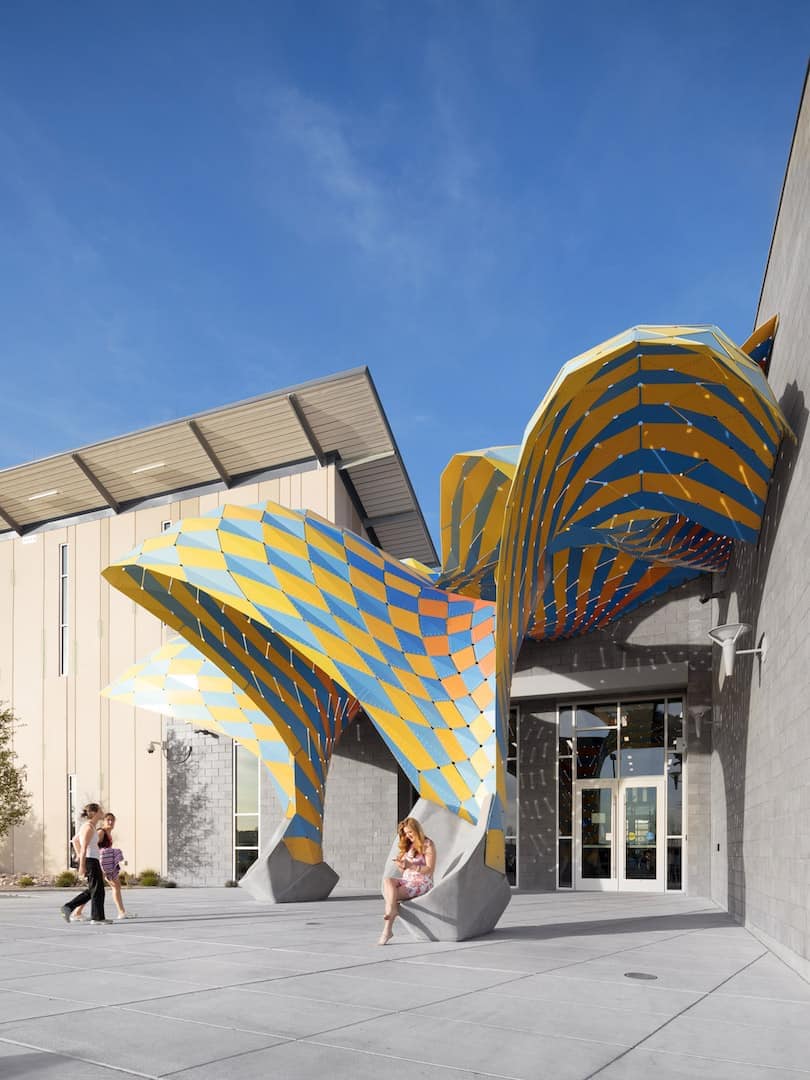 Marquise is positioned at the entry to the Westside Natatorium indoor swimming pool in El Paso, providing a canopy that shields from the sun and rain. It is anchored by a set of concrete bases, so it doesn't blow off and then double as seats.
"A marquise is historically classified as a curvilinear glass and steel awning, attached to freestanding or buildings," said the studio.

"Seemingly inflated by the end, like a tent or sail, the ultra-thin surface billows upward from the floor, where it creates two contiguous chairs: cast in place concrete components that inherit the compound curvature of this faceted but surface."
In 2015, he made an outside installation to get a French college with similar aluminum plates and colored blue and green.
This is his next installment in Texas — the first was a spine-like, arched pavilion at San Antonio with a bright green colorway.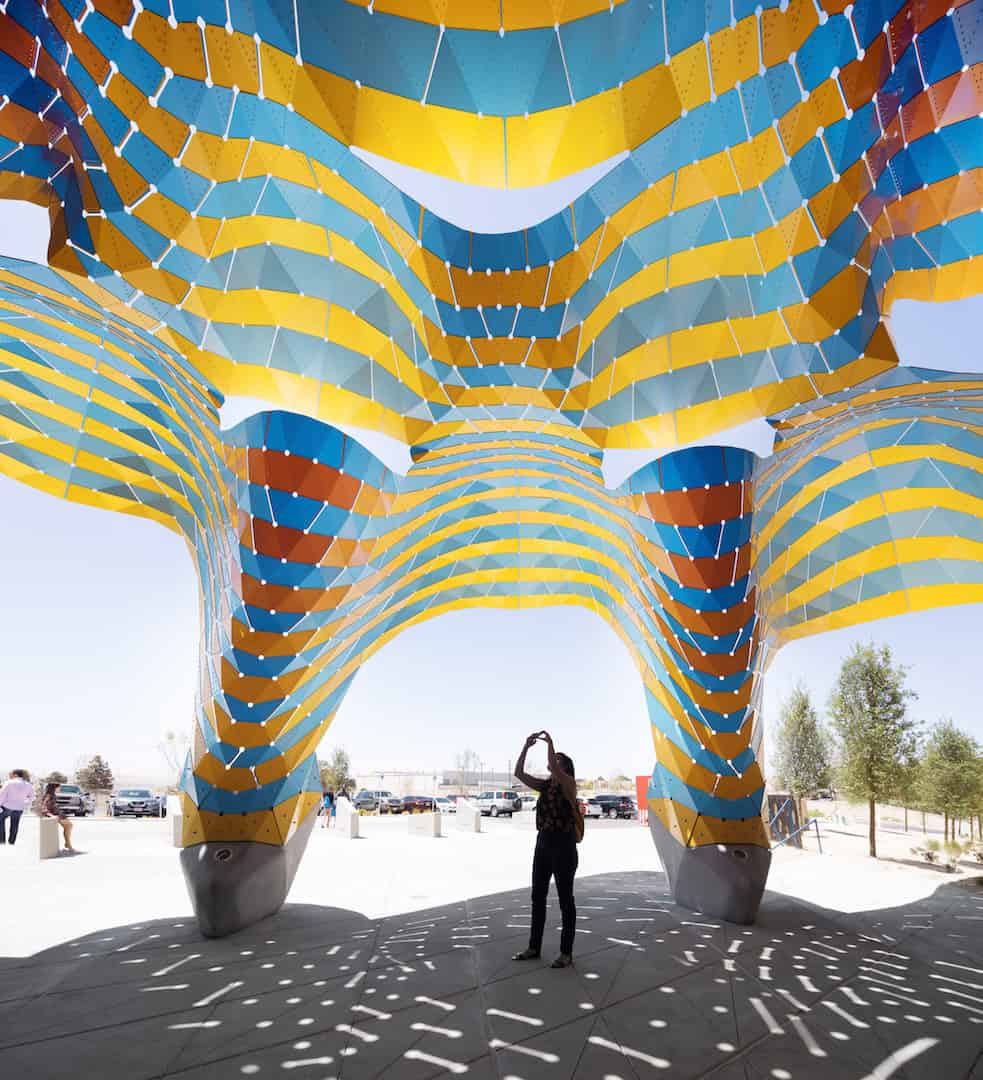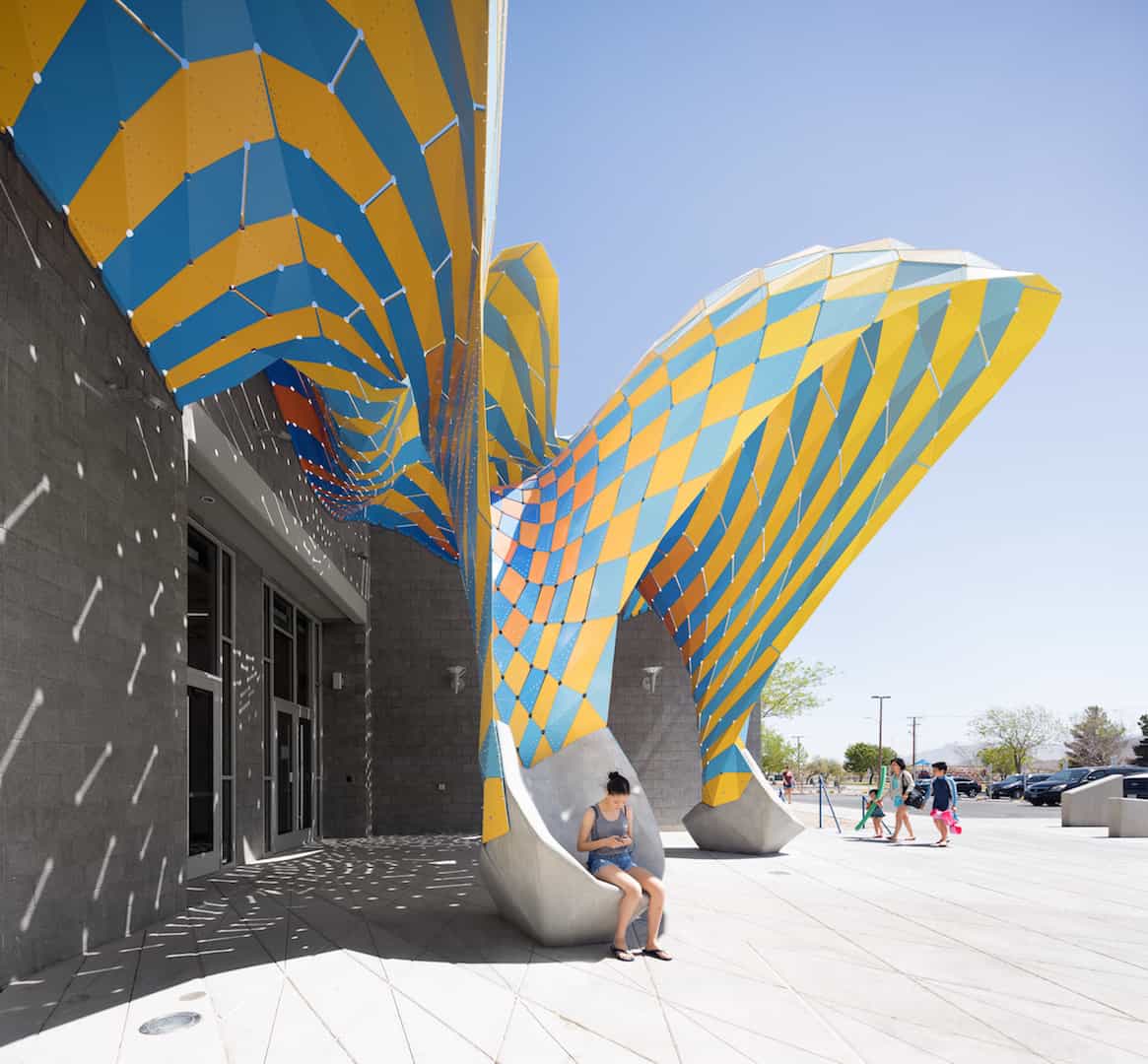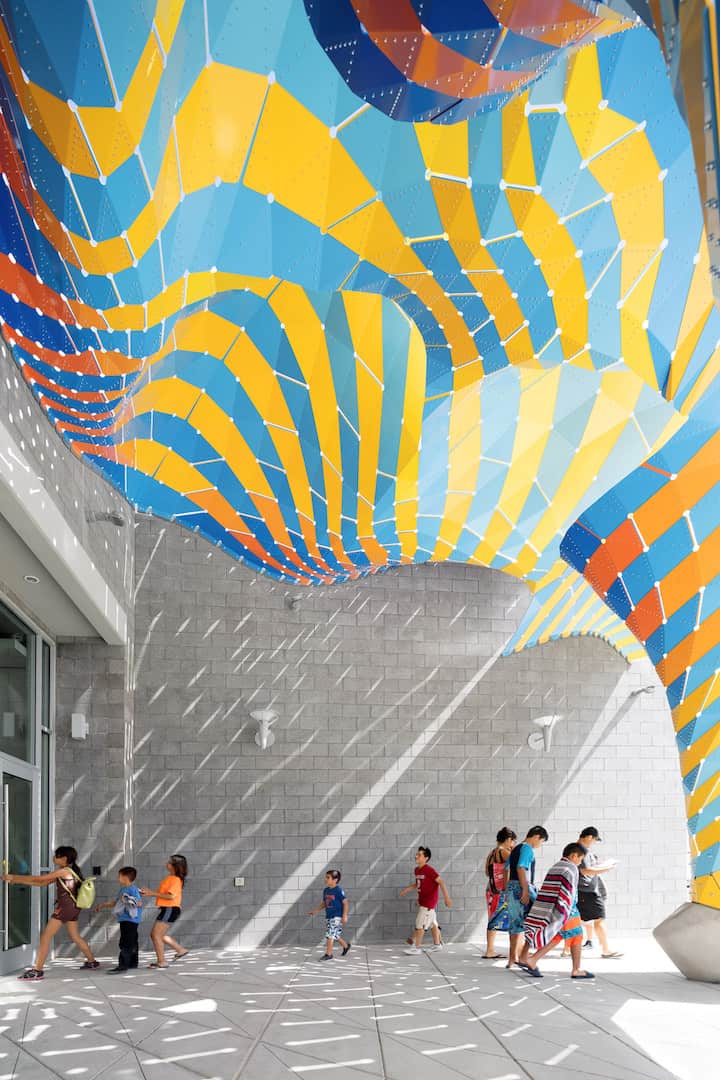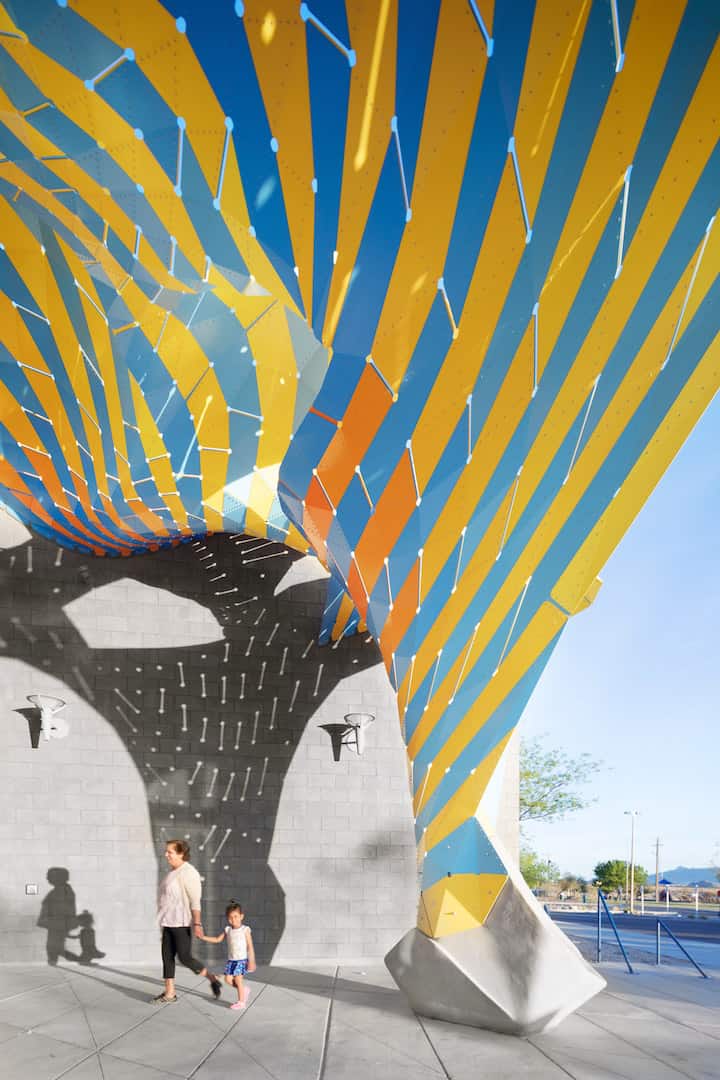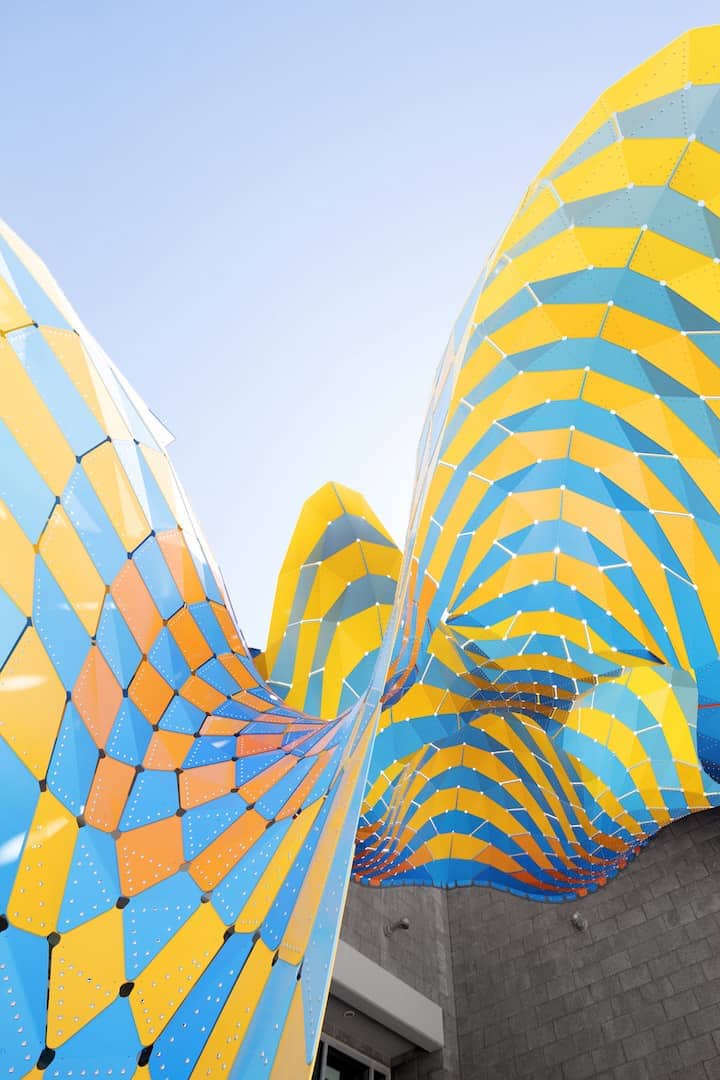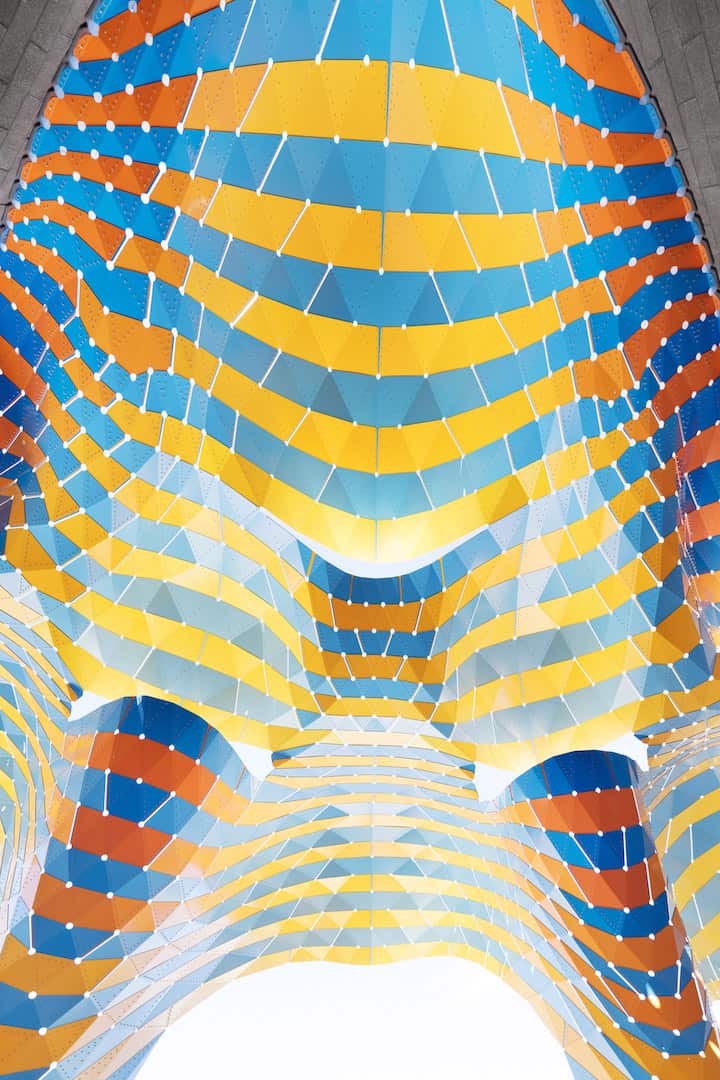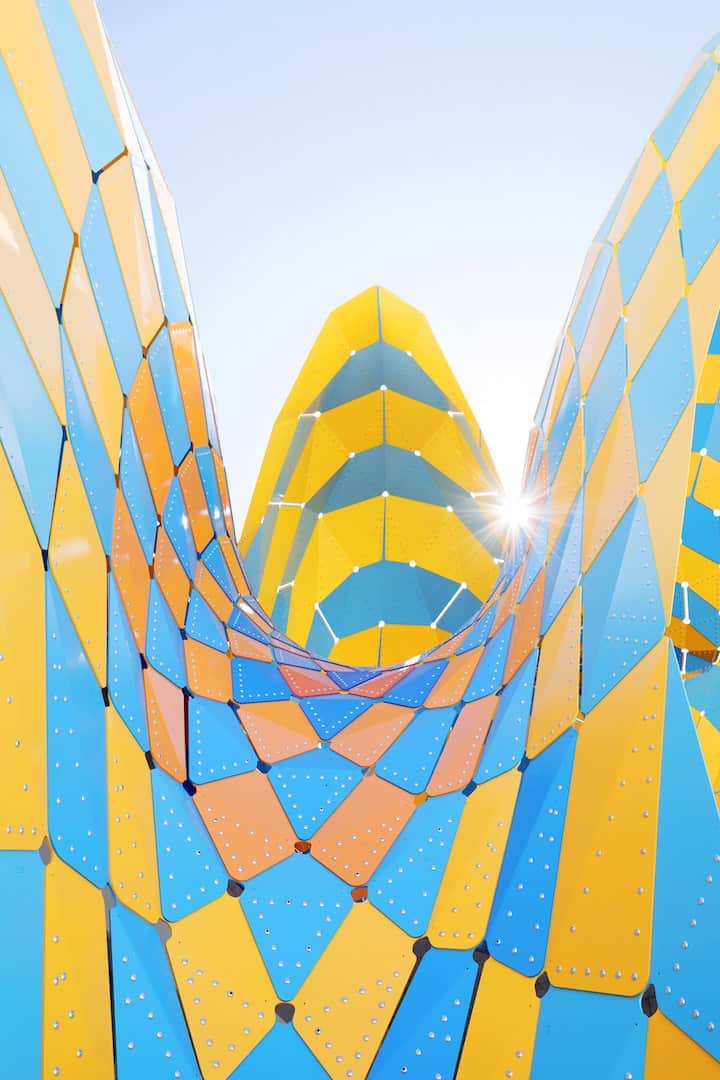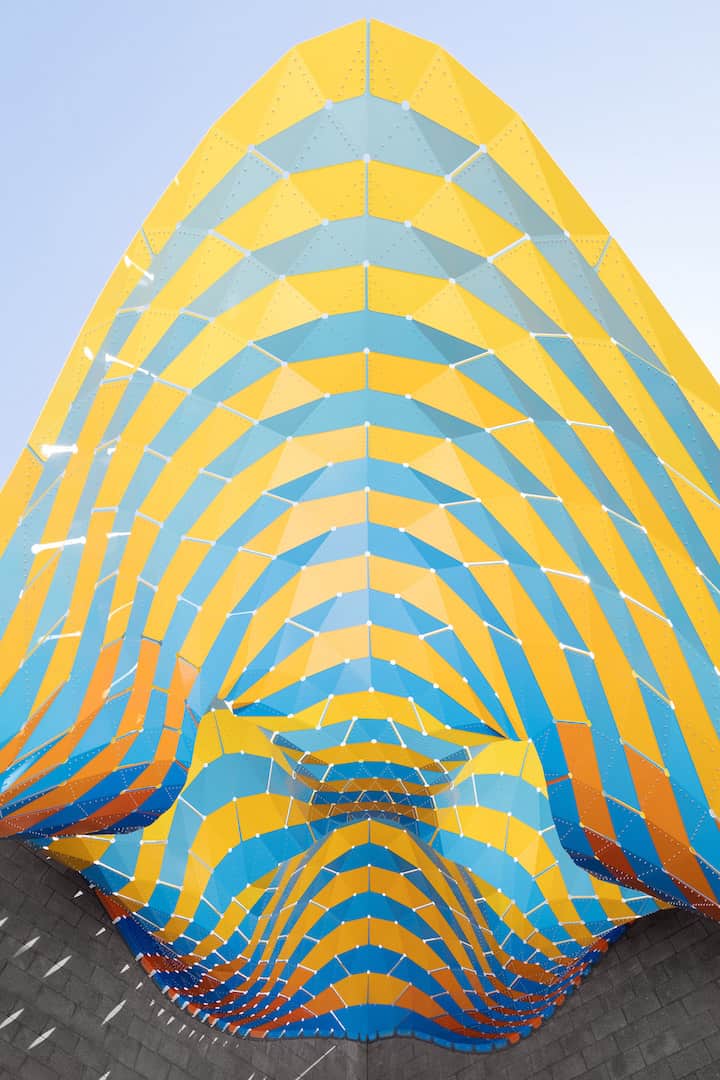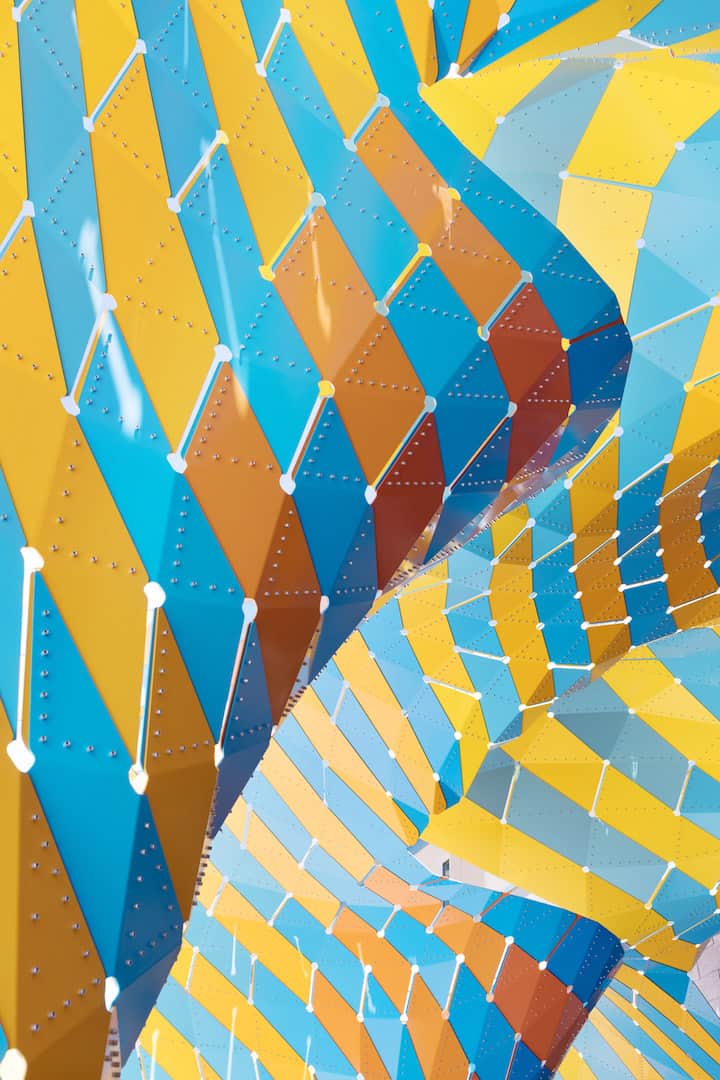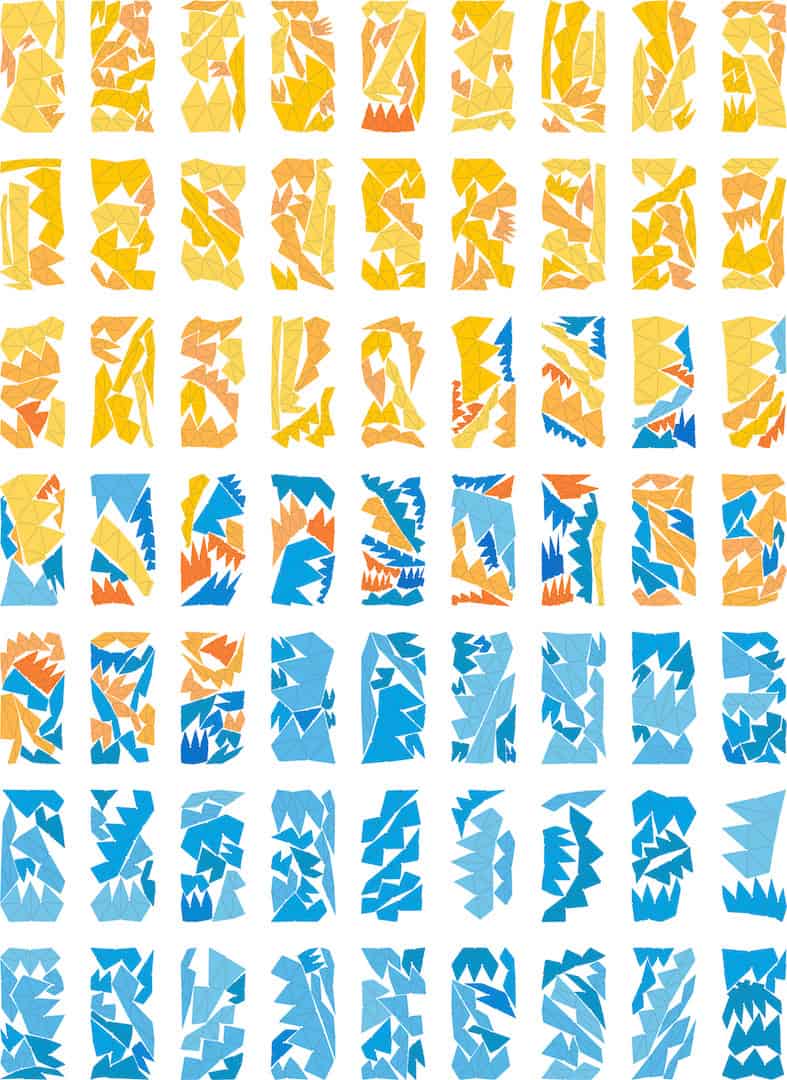 Photography is by Naaro.
Project credits:
Engineer: LaufsED
Architect of Westside Natatorium: In Situ Architecture
H/T dezeen