Artist James Lake has used cardboard as his medium of choice for the last twenty years. The UK based sculptor bits together layers of the material with hot glue on making free-standing Figural sculptures that are a manifestation of his picture. Lake was diagnosed with bone cancer at age 17 and started working the substance after his right leg was amputated. During rehabilitation, he searched for a material that could be accessible from his bedroom.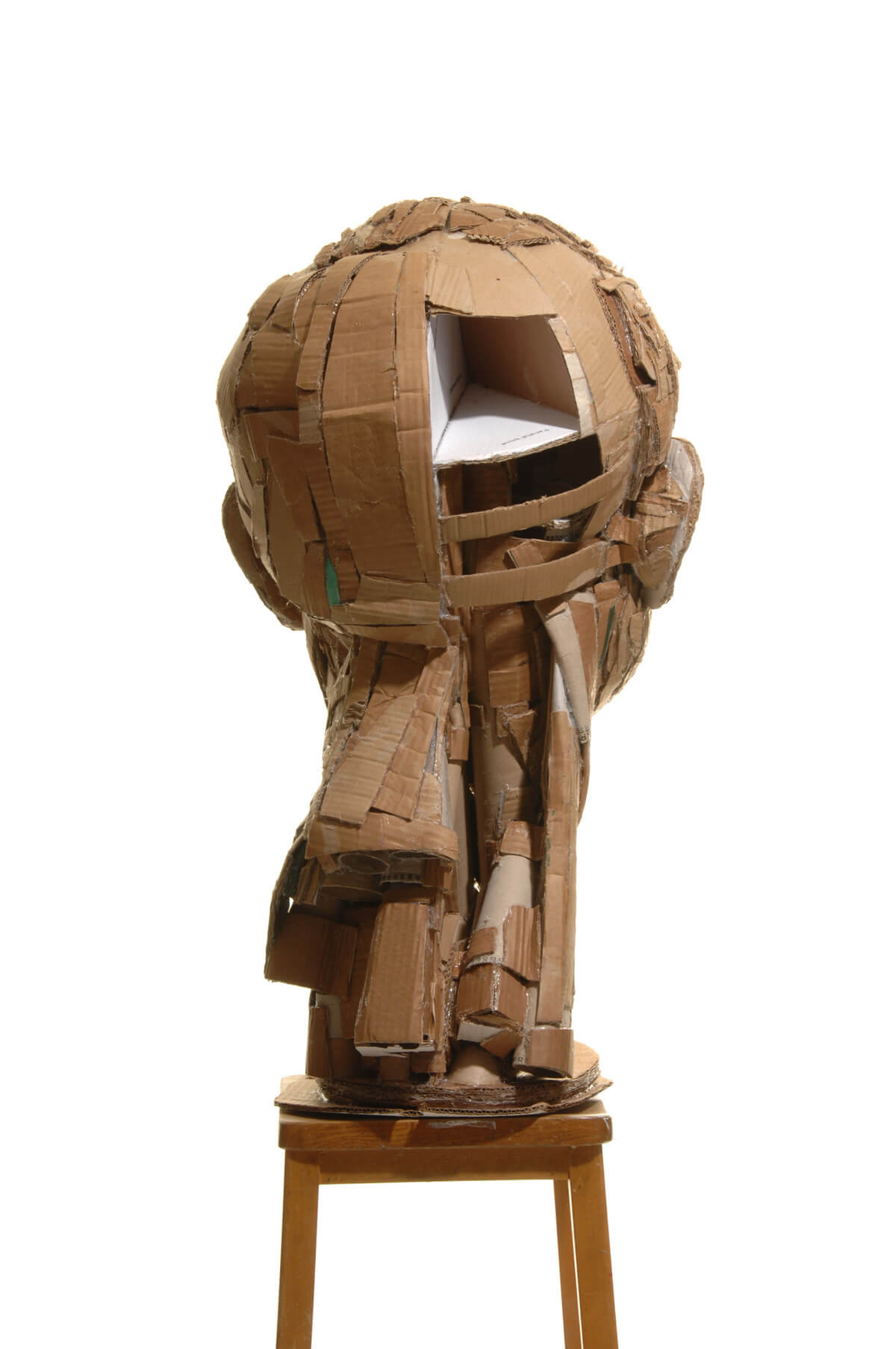 "I wanted a medium that may be used to sculpt beyond traditional substance and without needing an art studio," says Lake. "The result was the fine crafting of an inexpensive common place and recyclable material. I manipulate cardboard into taking a form which is vastly beyond its original function as a container to transport food and commercial goods."
Lake has become interested in the value his time, effort, and care placed on the disposable packaging, and continues to discover the possibilities of the versatile material. Currently, the artist conducts art workshops providing a resource to propel artist practices in local schools and colleges. You can learn more about the cardboard sculptor and his clinic in the brief video below.